Table of contents
In February we launched a bunch of cool new features. To make sure you're getting the most out of Square, here's a roundup.
New rewards for referring friends to Square
Have you checked out Square's Referral Program? Here's how it works: When you refer another business to Square, they get to process $1,000 in credit or debit card transactions for free after signing up, and you do too. (1) And now you can choose to receive discounts on hardware. Head to your Square Dashboard to share your referral link with a business looking to join Square.
There's customer attribution in Virtual Terminal
Now, after you complete a payment in Virtual Terminal, you can attribute that transaction to a specific customer. Learn more about personalizing your customer experience in our Support Center.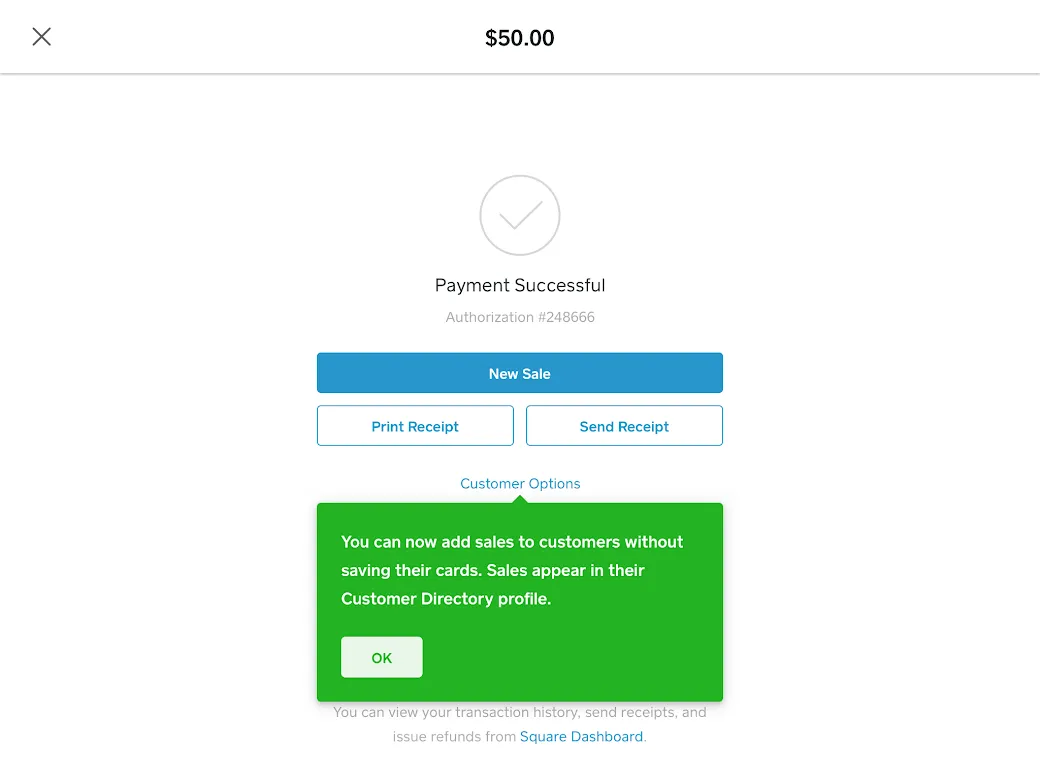 New roles in Employee Management
You can now designate a trusted employee or business partner as your Authorized Representative — the person who can discuss account-specific information with Square's customer success team.
Your Authorized Representative can get in touch to ask questions about account details, from change of address to transfer and transaction status. You do not need to subscribe to Employee Management to use this feature. Learn how to set it up.
A new and improved Square Loyalty Dashboard
Square Loyalty has a redesigned Dashboard for sellers. It includes new graphs to help you better understand how your loyalty program is doing by time and location, and a new activity stream to give you a clearer timeline of your loyalty transactions for improved program management. Learn more about the improved Loyalty Dashboard.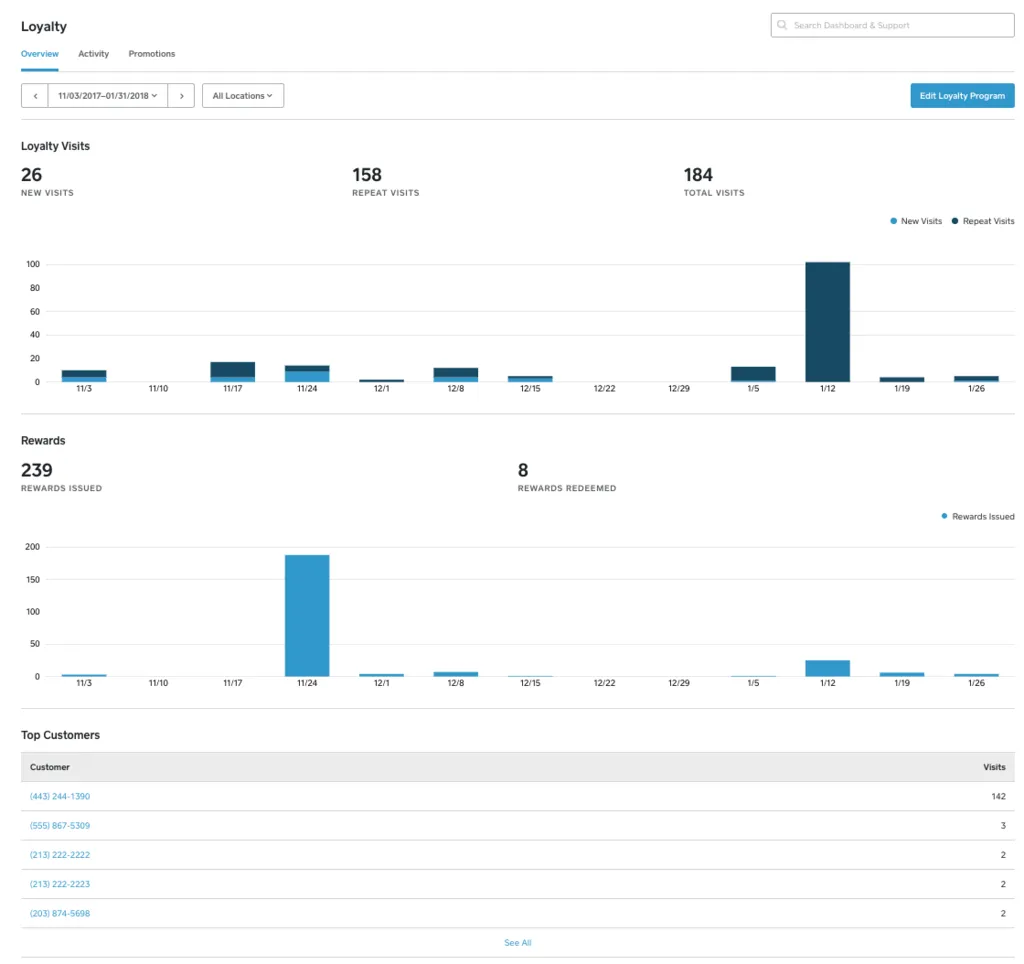 What's new with Square partnerships
Square's partners provide everything from accounting software and eCommerce solutions to inventory and employee management. Here's what's new with our partners this month.
Integrate WooCommerce and Square — free
The Square extension for WooCommerce is now free. Create your online store, connect to Square and easily manage your entire business through a single solution. Plus, sync your products from WooCommerce to Square and keep your inventory up to date across all channels. Learn more about the free extension.
Get a human bookkeeper with Bench
Bench gives you a team of human bookkeepers to do your books, and intuitive software to track your financials. Connect Square to Bench and your transaction data is automatically sent to your bookkeeping team that completes your books each month. Learn more about the integration of Bench and Square.


Manage tour and activity operations with Starboard Suite
Starboard Suite is a suite of tools that offer reservations, ticketing, and a charter management platform for tour and activity operators. Now you can use Starboard Suite and process payments with Square. Customization, training, support, and updates are all included for customers. Learn more about the Starboard and Square integration.
Run your restaurant with Lavu
Square has partnered with Lavu to offer robust POS features, streamlined payments, and hardware to quick-service restaurants, full-service restaurants, and other upmarket food- and beverage-related businesses.
With Square and Lavu, businesses can tap into helpful features such as online delivery, KDS capabilities, easy tip reconciliation, and multi-location support. Learn more about the Square and Lavu integration.
Want to know about other recent product launches and updates? Take a look at the hottest features we launched in January.
(1)Processing fees are reimbursed to your account on each transfer. After an offer has been fully redeemed or expired, your standard pricing will apply. If you've selected to receive $20 off a new Contactless and Chip Reader, you'll receive your code once the referred business activates a Square Account.