Table of contents
We're constantly releasing tools to help you start, run, and grow your business. So we've rounded up all the latest updates and new features to make sure you're getting the most out of Square.
New for Square Point of Sale
Introducing Square Register.
We recently introduced Square Register, our newest POS system that combines payments, software, and hardware — all by Square — no extra tablets or apps required. The included software gives you access to features you love from Square's core Point of Sale app and integrates with Square's suite of premium products.
Square Register comes with a built-in customer display, which shows customers what they're buying so you can sell accurately. Customers also pay on the display with a simple tap, dip, or swipe, and it's our fastest EMV reader yet. Take a look at the full list of Square Register's features and watch the intro video.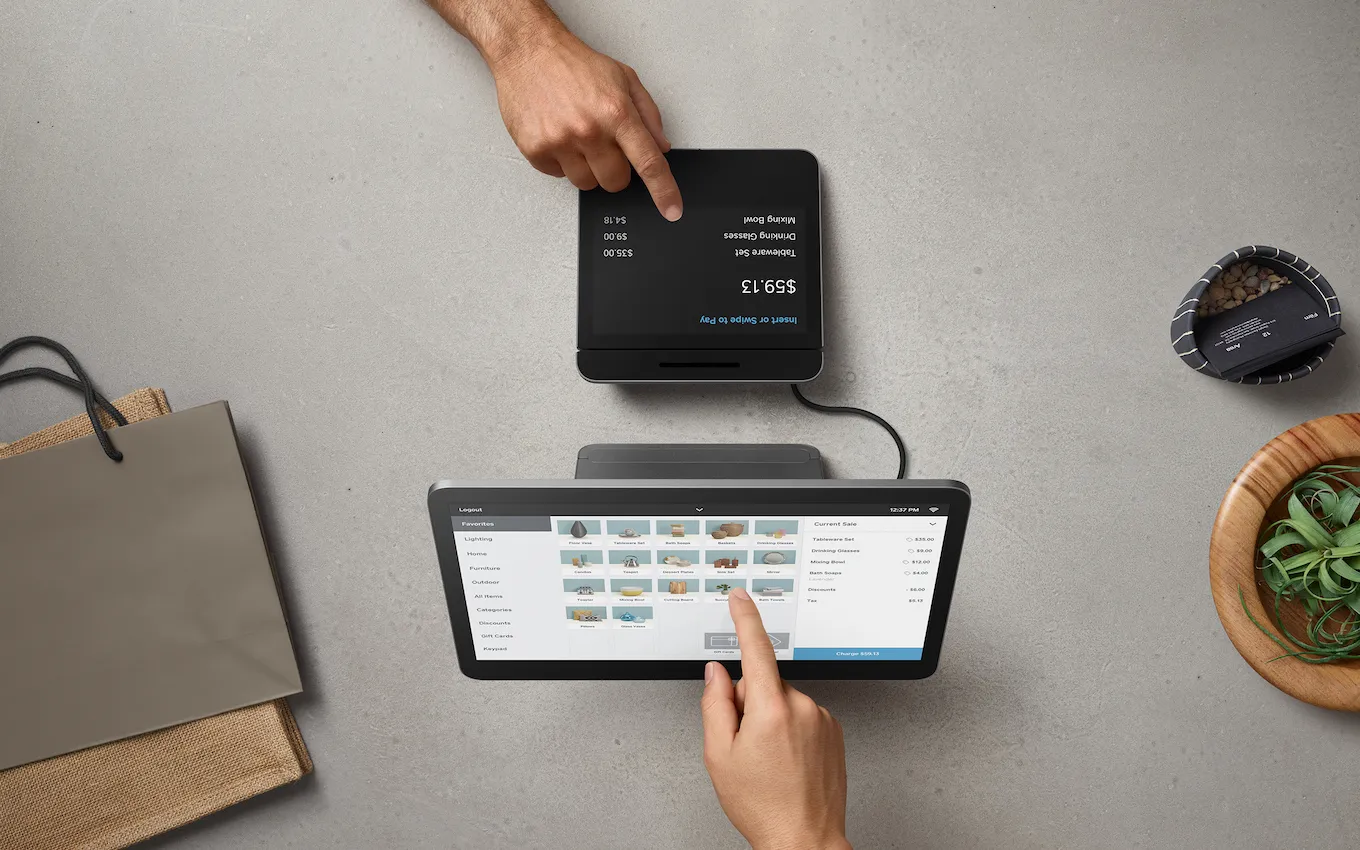 Hardware financing now available on Square.com.
Looking to upgrade your Square hardware or add new accessories to your countertop? Orders on Square.com that are $49 and up may now be eligible for monthly payments; select at checkout.
The benefits of our financing options include:
Easy application. Apply and instantly find out if your application is approved. We ask for just a few pieces of basic information. Checking eligibility won't affect your credit score.
Clear pricing. See up front exactly how much your business will pay. Depending on your order total, you can pay over 3, 6, 12, or 24 months.
*A provider you trust. Enjoy the ease and security of an installments plan from Square, not a third-party provider.
Dip to save a card on file
Save a customer's card on file immediately when they dip an EMV card. In the U.S., you can also save within a customer profile without charging the card first. Learn more about Card on File.
New for Square for Retail
Customize your labels.
Square for Retail now lets you choose and customize what you want to print on your product labels. Choose between SKU, item name, variation name, bar code, and price. You can print labels for your product categories or even print directly from a purchase order. Learn more about label printing.
Search your inventory across locations.
Now you can view your inventory across all your retail locations with the Square Retail app. Just tap More Info in your inventory search results to view details about your stock in other locations.
You can sort and search through your results by stock count, distance, or alphabetical name. And when a product is out of stock at your location, you now see an out-of-stock indication in the inventory search result. Square also provides the store's address, phone number, and business hours.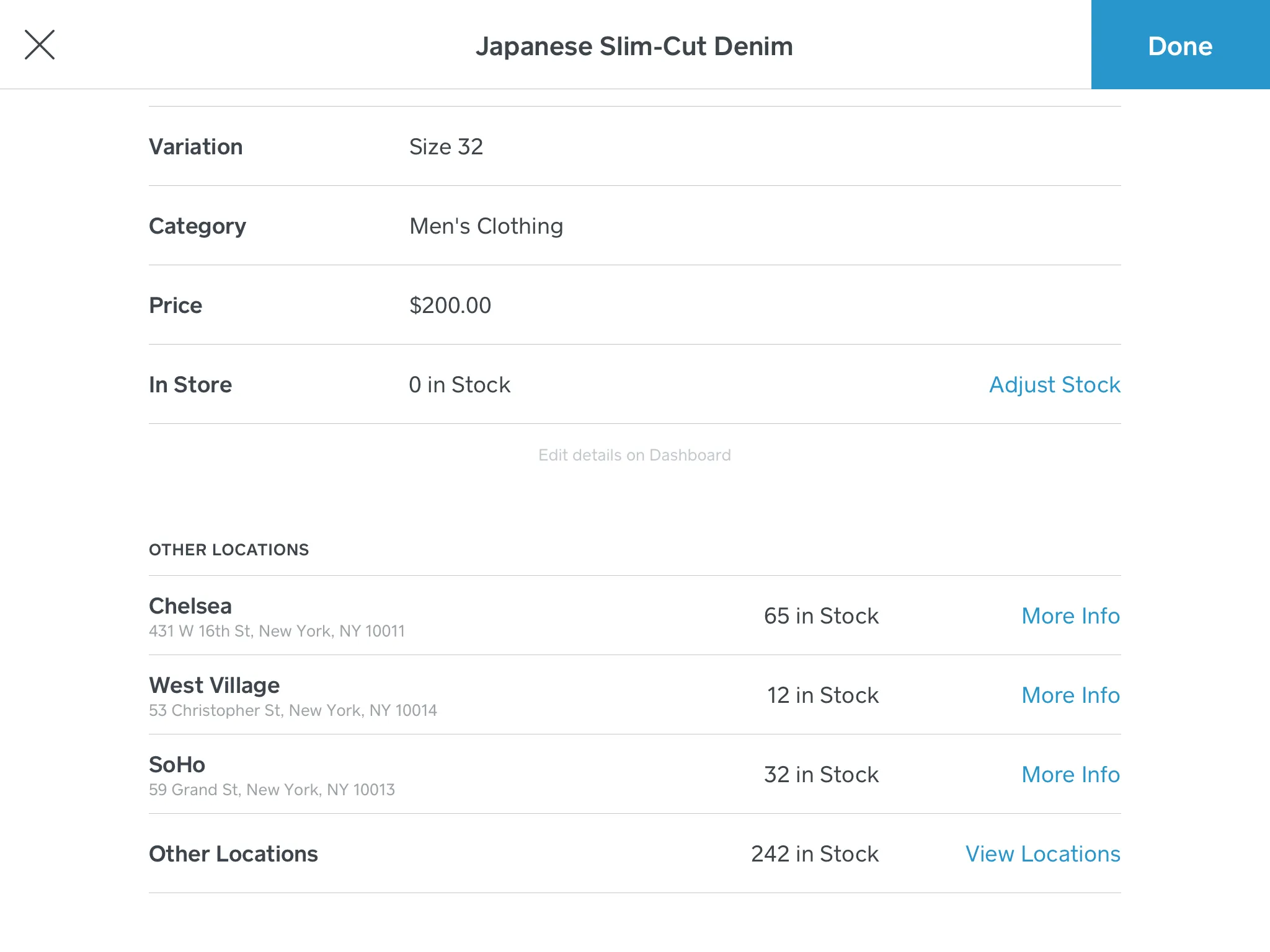 Receive purchase orders in the Square Retail app.
You can now receive purchase orders and products right from the Square Retail app. During receiving you can add optional fees, such as shipping and taxes, to accurately reflect costs in your Cost of Goods Sold report. Also, view the status of all your purchase orders in the app, whether they've been fully received, partially received, or are still on their way, and the date to expect them. Try it today with the Square Retail app.
New for Square Payroll
New Square Payroll States
Square Payroll is now available in 32 states, including Iowa, Massachusetts, Ohio, and Oregon (that means around 82 percent of the U.S. employer market now has access to it). If you have hourly or salaried employees, check the map below to see where Square Payroll is available. If your state is highlighted, get started now.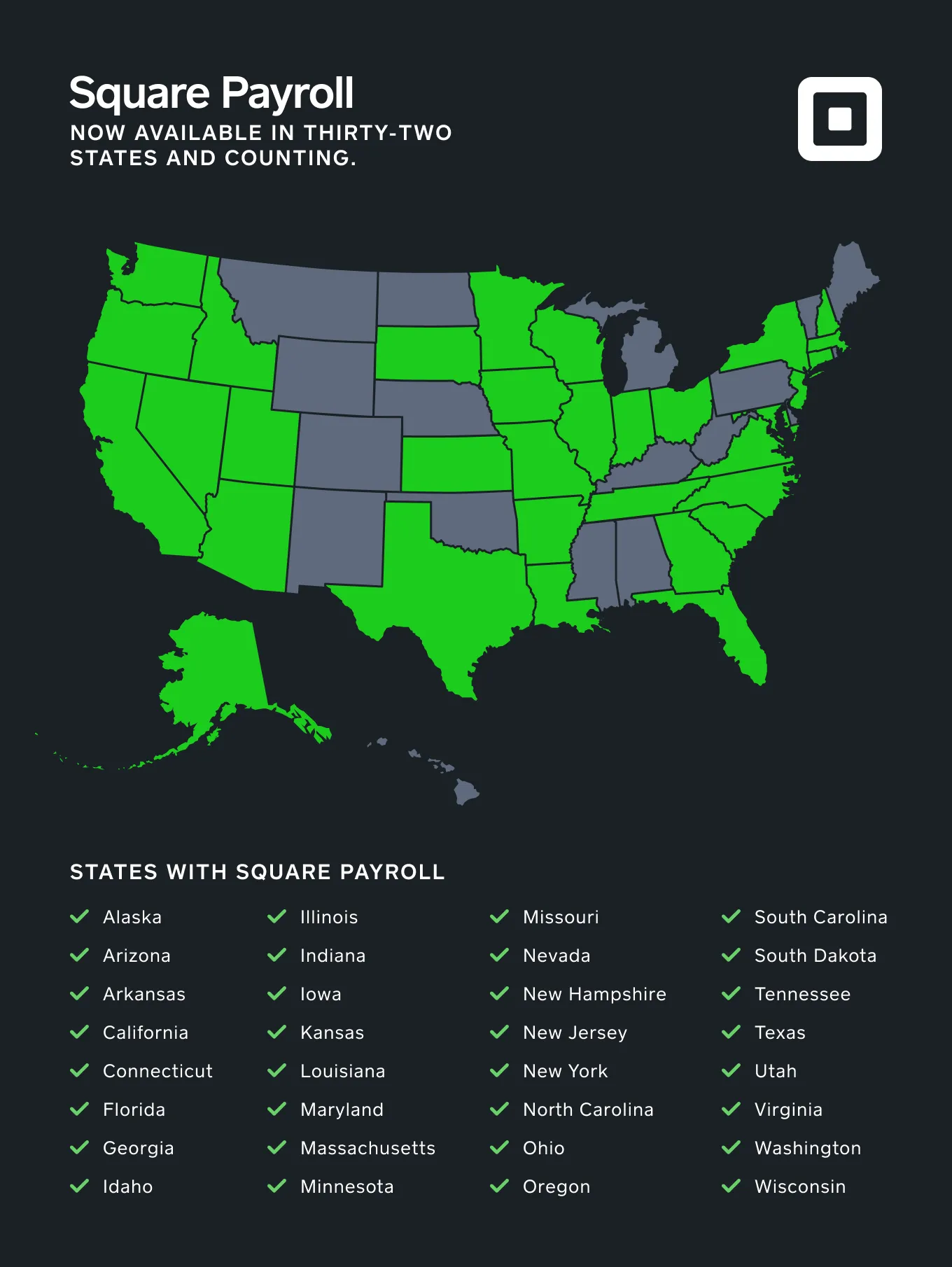 New for Customer Engagement
Customer Directory now supports photo and file attachments
Now you can add photos and files to customer profiles, making it easier than ever to store all your customer information in one place — your Square Point of Sale. Keep better records and provide more personalized service by adding before and after photos, shots of custom orders, waivers, contracts, and more. Learn how to personalize your directory.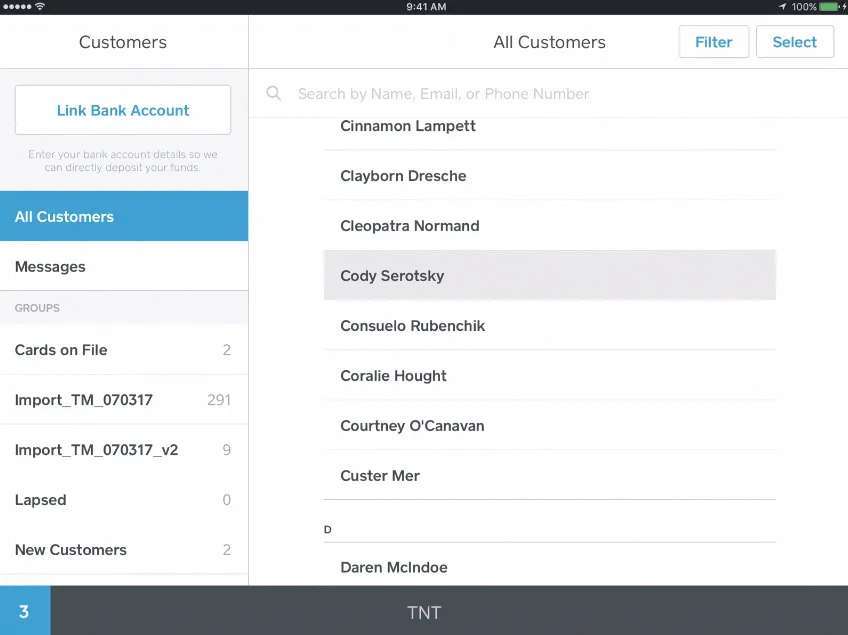 New for Square Invoices
Request shipping address on Square Invoices
Now you can easily collect your customer's shipping address when you send an invoice, streamlining the transaction process and ensuring that all info is in one place. Simply create an invoice, scroll down to More Options, and select Request Shipping Address. Get started with Square Invoices now.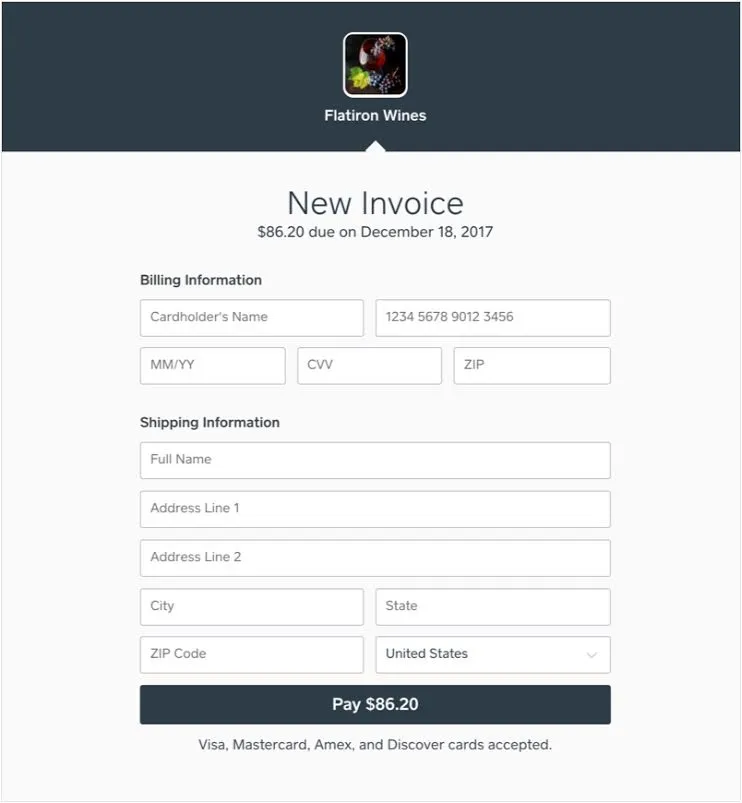 New for Square Appointments
Link Square Appointments with Instagram
Now it's easy for clients to learn more about your business. Connect your business's Instagram account to your profile via Square Dashboard and it will automatically connect to your online booking site so that clients can easily learn more about your business and services. Learn more about Square Appointments.
The new appointments point of sale.
Square Appointments is now a full point of sale that combines online scheduling and payment processing in one app. The POS includes new features like managing and selling inventory and setting custom permissions for your staff, as well as running reports across staff and location. Sign up for Square Appointments to seamlessly run your business in one place.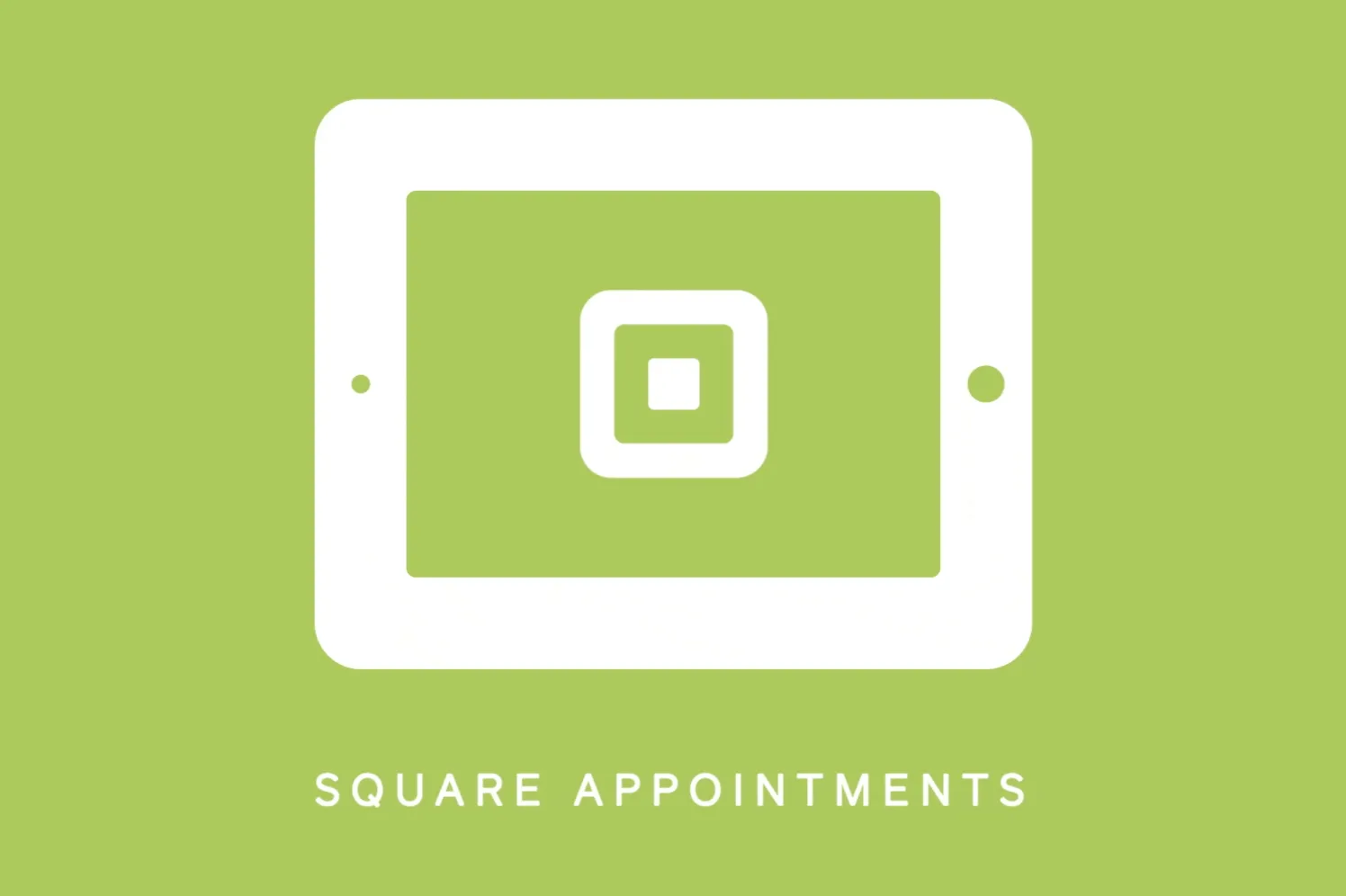 New for Square API
Multi-party settlement for developers.
We're excited to share that platforms transacting with our eCommerce API or Square Checkout can get paid themselves on a per-transaction basis. Developers building solutions on these APIs now have a way to monetize their services by taking a portion of the transactions Square processes for the merchant. Learn more about some examples already in market and how to implement multi-party settlement.
What's new with Square partnerships
Square's partners provide everything from accounting software and e-commerce solutions to inventory and employee management. Here's what's new with our partners this month.
Create and send invoices with Zoho Invoice
Sellers that use Zoho as an invoice option can now also use Square to process their payments. Zoho Invoice can help sellers create invoices, automatically send payment reminders, and get paid online. Learn more about Zoho Invoice.
Manage subscriptions and payments with Chargify
Square and Chargify have teamed up to give sellers the ability to manage and process subscription renewals and recurring payments. With Chargify, you can set up a subscription business in minutes. Learn how to use Square and Chargify.
Process online payments with nopCommerce
Now sellers using nopCommerce can use Square's online payment services payments on their websites. nopCommerce is an affordable option for merchants with complex needs, offering customization and site stability. Learn more about the Square-nopCommerce plugin and how to install it.
Find great talent with ZipRecruiter
Square is partnering with ZipRecruiter to help businesses find quality candidates fast. Square merchants may qualify for a free four-day trial to find their next great hire.
BONUS: Get a personalized referral code.
Now it's easier than ever to refer other businesses to Square. Claim a personalized code to share with your friends and community. If your eligible referee activates a Square account through your code, you and your referee will each receive free processing on up to $1,000 in card transactions for each referral.(1)
(1) Offer valid during the referee's first 180 days on Square.