We're constantly releasing tools to help you start, run, and grow your business. In May, we launched a bunch of cool new features.
To make sure you're getting the most out of Square, here's a roundup of what's new.
New: Square eGift Cards
Square now offers eGift cards for our sellers, a convenient way to boost your sales and grow your customer base. Your customers can purchase eGift cards online from a customizable order site powered by Square and email them to friends or family. Start a gift card program today.
Loyalty program setup guidance
Want to start rewarding your loyal customers but not sure how to set it up? Now when you create a program with Square Loyalty, you can see recommendations specific to your business type and the behavior of your customers.
New in Square App Marketplace
App Marketplace is growing fast: It now integrates directly with more than 40 popular business apps. This month, we added e-commerce platforms Drupal Commerce and 3dcart and invoicing software Hiveage. See these and other partner apps in Square App Marketplace.
More ways to share and send your invoices
Sometimes, clients prefer not to receive their invoices through email. Now you can copy a link of an invoice and send it to clients via text message or social media. Learn how to use that feature in our Support Center.
Let your clients pay their invoices in person
Now you can accept payments for invoices straight from the Square Point of Sale app. So if you're ever with your clients in person, you can take care of any outstanding invoices on the spot. Learn more about Square Invoices.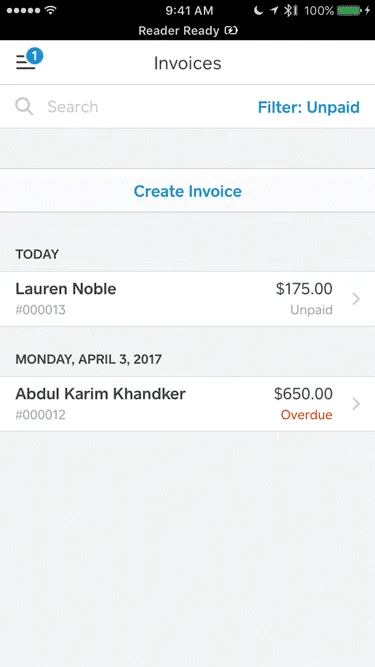 New and improved catalog
We recently launched a new version of the Square catalog (or items platform) for developers. This new version supports much larger item libraries and bulk operations, improves scale, and decreases latency. It also introduces first-class multilocation support. Square continues to invest in our platform to support the growing needs of our merchants. Visit our developer documentation site to read more about our Catalog API.
See the service booked for your appointment in your calendar view
To see what service had been booked in your next appointments, you used to have to click into each appointment. Not any more. Now you can see the name of the service booked for an appointment in your calendar view.
More states available for Square Payroll
We've introduced Square Payroll to sellers in Indiana, Utah, and Washington. With this expansion, more than 65 percent of the U.S. employer market now has access to Square Payroll.
Learn more about Payroll.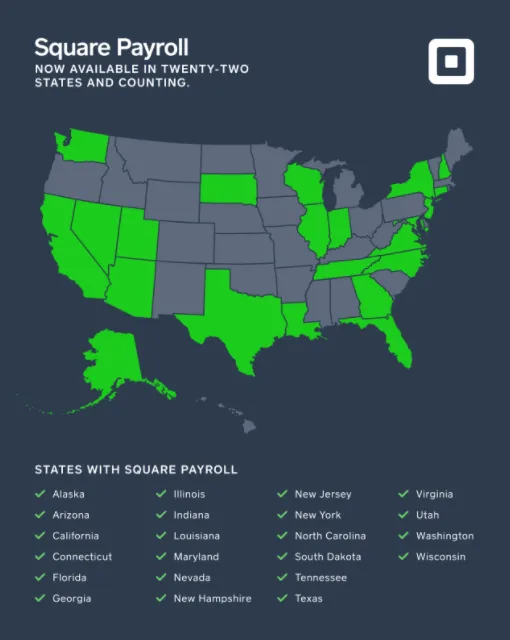 A new and improved Customer Directory
Organizing and managing your customers just got a whole lot easier. Customize your directory to sort and view at a glance the customer information that's most important to you. Use new filters to sort and organize your customers. Then save those filtered views as custom Smart Groups that can keep track of your VIPs, most recent customers, and more, automatically. Check it out here.
Want to know what other features we've launched lately? Make sure you catch up on April's hottest features.