Table of contents
A retail business buys products or services from a manufacturer or wholesaler and sells them to consumers. Simple enough, but the industry is vast — it covers everything from food and apparel to home decor and auto.
And while the size of the retail industry and the number of segments it encompasses offers many opportunities for entrepreneurs, it is also extremely competitive, making it a risky endeavour.
But with some smart planning, you can start a retail business that stands out among the competition. Here's what you need to know about opening a retail business.
How to start a retail business
1. Start with a business plan
A business plan is where you plan out your business's future objectives and how you will achieve them. Think of it as your guide for success and any potential roadblocks you may face. Your plan should show you're looking three to five years ahead and include markers for milestones along the way.
Here's an overview of what your retail business plan should include:
Executive summary: A top-line description of your retail business and how you're going to accomplish your goals
Business description: Your elevator pitch, conveying your business idea in a concise manner
Market analysis: A current landscape of the market and a description that identifies your target market
Competitive analysis: The strategic research outlining information about competitors in the space
Service and product line: Details on what type of retail product you're offering
Operations and management plan: How you're going to get up and running and then manage day-to-day operations
Financial considerations: A financial analysis of all the capital you need to start, run, and grow your business
2. Startup costs
While having a catchy concept is great for business, your retail store won't flourish without sufficient funds. Creating a budget for your new business can seem overwhelming, but if you have an understanding of where the big costs are coming from it's much easier to tackle. Here are nine costs to be aware of when you open a retail business:
Location
If you are selling in person, location is extremely important when you open up a store. A good location means foot traffic and regular customers, and that optimal space comes at a price. So when you're assessing the startup cost of your boutique or retail space, think about the cost of a deposit as well as funds you may need to remodel, improve, or customize the space. If you are selling online, you'll want to consider the costs of producing and hosting your website.
Rent
In addition to the initial cost of your brick-and-mortar location, you need to consider the rent of your storefront. Rent is a monthly cost based on the square footage of the space as well as the real estate value of the physical location. Places that see high foot traffic or are in popular areas see higher rents.
Utilities
Monthly utility expenses are largely influenced by the cost of electricity and gas where you live and the size of your space. The area's climate also influences your electricity costs, but on average retail spaces in the U.S. spend $1.21 per square foot on electricity
Insurance
It's crucial to invest in business insurance coverage for your retail store. Common coverage includes business property, business income, business liability, and business crime insurance. Find out more information about insurance requirements from the SBA.
Merchandise
When you think about merchandise costs, you should include the initial cost of your merchandise as well as the holding cost (the cost of storing the inventory). Once you have these initial costs for inventory, you can forecast monthly inventory costs that affect your ongoing budget.
Merchandising equipment
Retailers have to think about costs of the equipment that supplements their products, too. First, think about how you will display your product at your retail store. Some products require hangers and mannequins, while other products may require shelves and display cases. Next, think about labeling the price of the product. Do you need additional supplies for price tags?
Employee costs
To run a retail store effectively, you may need to hire employees to run the the day-to-day operations. Aside from wages, salary, and other benefits, you need to think about the cost of training, doing payroll, and managing things like timecards (which you can do with employee management software).
Technology
To run your business effectively, you need to invest in proper technology and equipment from the beginning. When you first open a retail store, you must choose a robust retail point-of-sale system with integrated technologies for your business. (And if you can find a POS built for retail, all the better.) You might also invest in a security system to keep products safe from theft, burglary, and other related crimes.
Marketing
People often overlook marketing costs when they are putting together a budget for opening a business. Some starting costs to consider include the design of a logo, business cards, and website, in addition to any initial promotional campaigns you might run to build your brand. You want to create a marketing strategy that best fits with your growth model to suss out what those initial campaigns look like and how much they might cost.
3. Funding Your Retail Business
After computing these startup costs for your boutique or retail space, you can create a plan to finance your business. It's important to forecast profitability by conducting a financial analysis as well as determining your break even point. From there, you can decide how you should finance your business. There are various new business financing methods to explore when you are determining how to fund your retail store. Here are four things to think about when considering a loan offer:
Total payback amount
Speed and convenience of application and funding
Ease of repayment
Reputation and dependability of the lender
Some owners worry about getting a business loan for their retail store, which is totally normal. To make sure you are applying for the right loan, make sure you understand the different types of business loans available to you. It's also essential to keep your paperwork organized throughout the loan process. For more information, here are five ways of improving your odds of receiving a business loan.
It's important to know that a loan doesn't have to be used just for getting started. Many owners take out a business loan to help expand their business as well. Whether you need additional funds to open a new location or hire additional staff, there are different ways you can use a business loan.
4. How to register your retail business
Contrary to what most people think, registering your business is more complex than brainstorming a clever name for your retail store.
When you register your business, you first need to decide on the business structure (i.e., sole proprietor, partnership, corporation).
Then you need to come up with that unique business name (if you haven't already) and register with the IRS to receive an Employer Identification Number (EIN). Once your federal registration is finished, check with your state office to determine which local business licenses and permits you need to be compliant.
Because the legal and tax considerations of these decisions can be confusing, you should familiarize yourself with general business laws and consider consulting a lawyer or tax adviser to address your specific needs so you know what your decisions mean for your finances.
5. Finding an optimal retail location
As we've already said, your physical location can affect the success of your business. Because it is so important, finding a retail location for your store can be time consuming. Asking yourself these questions can simplify the process: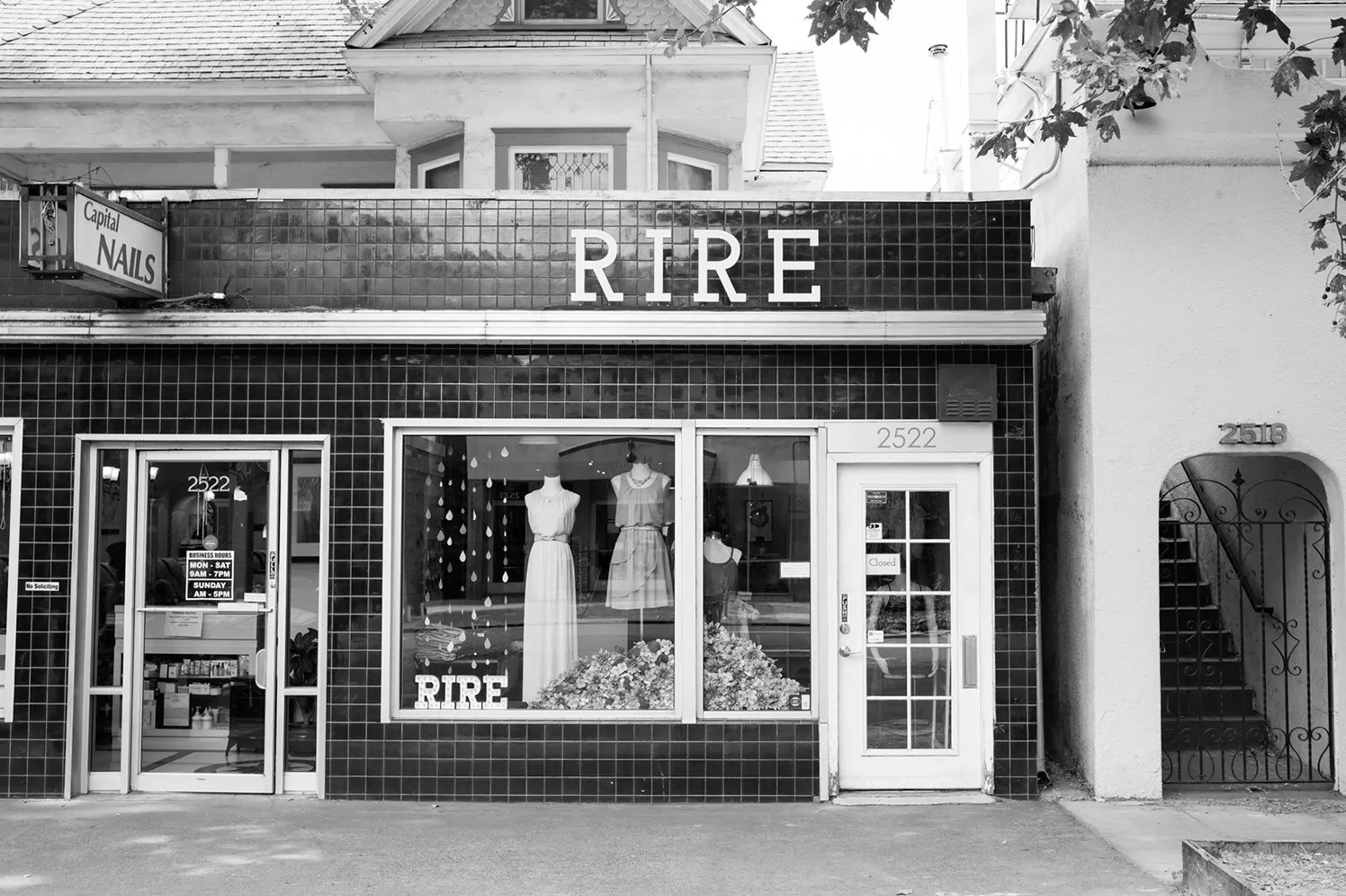 Do you need a brick-and-mortar location?
Brick-and-mortar shops are absolutely necessary in some industries, but online retail has been growing substantially. Retail businesses can go about this in a few different ways. Some owners consult with large e-commerce retailers — like Etsy or Amazon — that will sell their products on their platform. Others start an online store to stay ahead of competitors.
Where will your customers find you?
Think about the area where your target customer resides. Do they live in a specific neighborhood or shop in selective places? If so, narrow your search to these places.
You may want to think about other businesses your customer enjoys and narrow your search down to these locations as well. For example, if your target market is similar to that of a high-end restaurant, look at areas with swanky dining establishments.
Who is your competition in that location?
Of course, once you've narrowed it down to an area, you also want to do some research on the competition. Are there a lot of competitive stores close by? If so, you have to determine if you think that will help or hurt your business.
How much space do you need?
Once you have your desired location mapped out, you have to actually select a space. The square footage has a direct impact on the overall costs of your retail business, so think about how much room you actually need. When determining space, think about:
Merchandise display areas
Dressing rooms
Inventory storage
Back office space
6. Retail supplier management
The vendors you decide to work with affect everything from product quality to how efficiently your product actually gets to your store. This makes supplier selection and management of extreme importance to the growth of your business.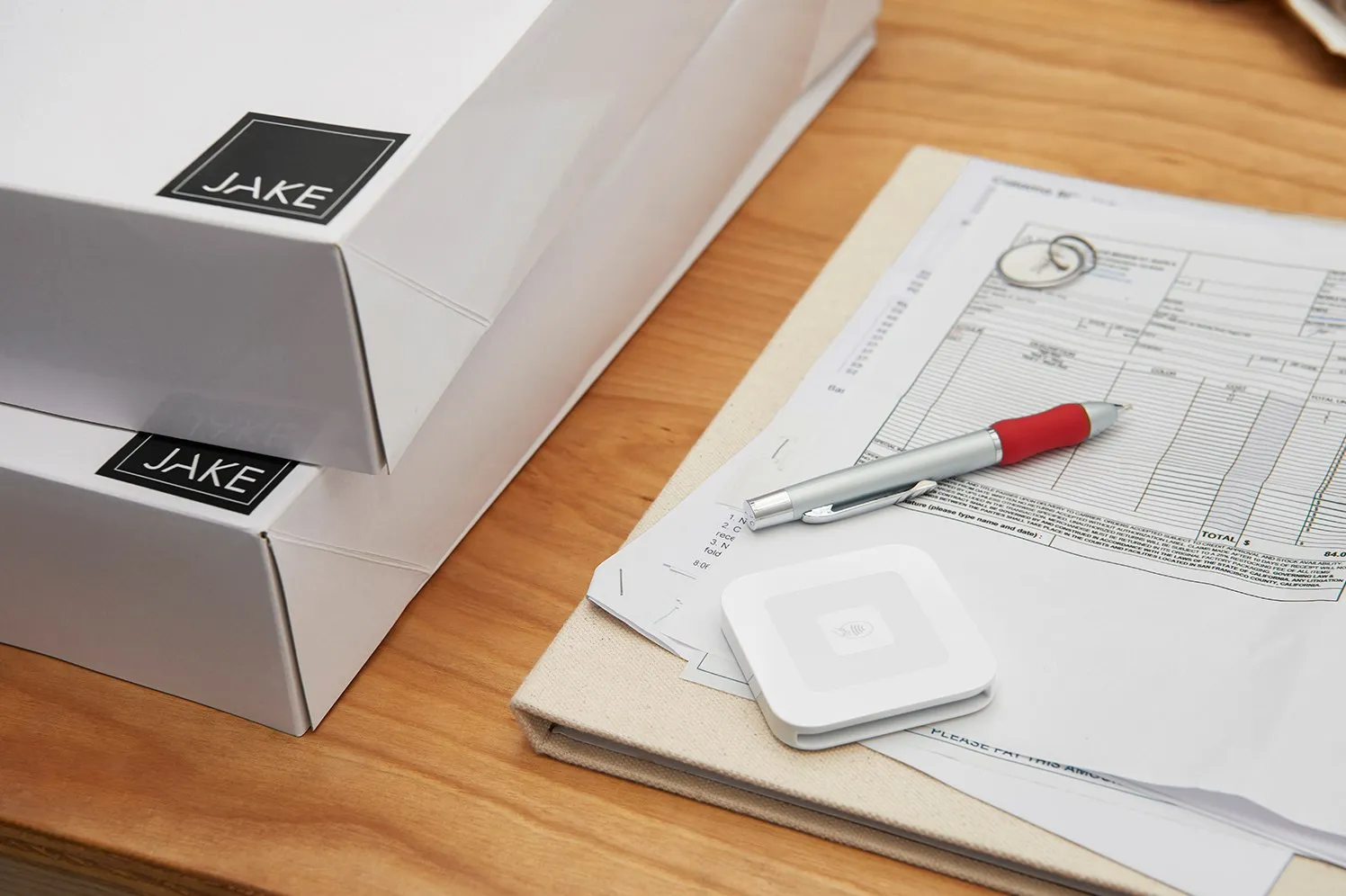 Of course, there's a surplus of vendors in every industry, which makes supplier selection a tough process. You have to consider the quality of products a vendor provides as well as costs and vendor reputation. Remember, this affects how your customers perceive your brand and your bottom line.
Here's how you can narrow down your options and select the best suppliers for your business:
Establish a supplier budget that encompasses the wholesale prices for your product as well as shipping and delivery costs.
Ask for samples from each vendor. You can compare product quality firsthand instead of trying to determine it from pictures.
Research vendors' reputations. Product quality is only one part of the supplier equation; you need a supply partner who is reliable. So make sure to ask lots of questions about their purchasing and delivery process.
Remember to remain flexible in your vendor selection process. While exclusive vendor relationships sound great, solely relying on one or two suppliers can put you at risk. When you draft up a contract with your selected vendor (or vendors), make sure you consult with a lawyer.
Once you have gone through the selection process, there are various best practices you can implement right when you start your retail business:
Set expectations with vendors from the beginning. Make sure your vendors understand your business and their specific role in it.
Communicate your inventory needs. Supplier management is one way you can manage your retail inventory and drive down costs of your business. You might also want to consider drop shipping methods.
Define performance metrics. Come up with a metric that is easy to measure, and meet with your vendor on a consistent basis for evaluation.
If something goes wrong, address it with your supplier immediately. Letting small issues go unnoticed can build up into a bigger problem for your store.
7. Setting up a payments system
Many think about making money when they decide to open a retail store, yet forget to think about how they will actually accept payments.
Accepting payments is a core function of your business, so you need a reliable technology that effortlessly manages transactions. When assessing different payment processing options, make sure your payments system can:
Take all forms of payment, whether it's cash, magstripe card, EMV chip card, or mobile payments (like Apple Pay), at a low rate with no hidden fees.
Quickly process payments to minimize checkout times.
Keep your business information safe through PCI compliance.
Deposit money in your account quickly.
Successful businesses integrate their payments processor with a point-of-sale system to more efficiently run their day-to-day operations. A retail point of sale can be extremely beneficial for your store and can actually help you grow your business.
Features to look for in a retail POS include:
Reporting analytics that can track cost of goods sold and help with forecasting
Purchase orders and vendor list tracking that can help you effectively manage your retail suppliers
Customer outreach tools that improve marketing efforts for your retail business
Powerful inventory management software with built-in product alerts that help you handle inventory counts and cut down inventory costs
Multilocation retail management that can give you access to information across all your stores and help you better manage multiple business locations
8. Building your retail brand and marketing your business
Whether you are looking to be the next big retail powerhouse or you are passionate about providing products for your local community, you need to create a brand and marketing strategy.
Consider these three steps to get you started:
Develop your brand positioning
Brand positioning describes how a brand is different from its competitors and where (or how) it sits in customers' minds. To create an effective brand position — one that makes your business stand out — you need to understand what your target audience wants. Once you've identified the customer's need, then you need to pinpoint how your business meets that need and how you do it differently than your competitors. Use that research to build a brand-positioning statement that informs all your communications.
Build a cohesive messaging strategy
Once you have your brand positioning, you need to communicate it through every part of your business. Your brand should inform all your business, from how you train your employees to how you talk to your customers, and the language you use when you email people.
And don't forget, your brand isn't just expressed in words, it's also visual. That means your marketing, your website, and your social channels should be designed to feel like your brand. Your brand should even be communicated through your decor and store design.
Take Civil Alchemy, for instance, a retailer and wholesaler with their own lifestyle brand. Though they've taken bold bets on complementary sister businesses, the brands fall under an overarching umbrella.
Market your brand
Once you've done your positioning and built a cohesive message, you can focus on retail marketing strategies that allow you to grow awareness of, and loyalty to, your brand. Again, focusing on your customer is key. If you focus on where your customers spend time and the kind of messages and promotions that appeal to them, not only will you successfully open a retail store but also start on a path to success.
9. Plan a grand opening
A grand opening is a great way to kick-start your marketing strategy. Here are some tips to plan a successful Day 1 introduction to the public:
FAQ
How to open a retail store checklist
Write a business plan
Map out startup costs and funding
Register your business
Get online
Find a location or make an eCommerce plan
Make a supplier plan
Set up a payments system
Market your business
Is a retail business profitable?
There has been an uptick in support for retail businesses. In a survey conducted by Wakefield Research for the Square Future of Retail report, 95% of customers agree it's more important than ever to shop at local businesses, and 47% of retailers say they have seen increased interest from new customers over the past year. Learn more about calculating profitability here.
Offering flexible omnichannel experiences — like buying online and picking up or returning in-store — while limiting costs is a key part of sustaining a profitable retail business. A nimble suite of tools, such as Square for Retail, can streamline your workflows and your expenses.
How do you source products for your retail store?
Establish a supplier budget.
Ask for samples from each vendor.
Research vendors' reputations.
Set expectations with vendors from the beginning.
Communicate your inventory needs.
Define your key performance metrics.
If something goes wrong, address it with your supplier immediately.
What is a grand opening vs. a soft opening?
A soft opening allows you to test your concept, your product, and your service with a limited number of people before you open to the general public. A grand opening means you are open to the entire public.
While a soft opening is a great testing ground before you make your larger first impression, it also comes with additional cost as you delay your full opening.