Table of contents
This article is for educational purposes and does not constitute legal, employment, or tax advice. For specific advice applicable to your business, please contact a professional.
Launching a product is exciting — you've come up with this fantastic business idea and now it's time to bring it to life. An important next step is finding a trusted manufacturer to produce your dream product, which is not the most straightforward venture.
As a business owner, you're rightly concerned about how to protect your ideas, find a manufacturer in a specific niche, and create the right documents to send to your manufacturer before production. Below are some guidelines to help you with the process and bring your product to life.
First steps toward finding the right manufacturer
It's important to begin with some housekeeping so you can clearly define your expectations. Here are a few initial steps to take:
Create a prototype
A prototype serves as a proof of concept and is usually the best way to explain your product to potential partners. Developing a prototype enables you to test your idea and gauge the performance of different production materials so you can further refine your concept.
Cover your legal bases
Since you'll be sharing your ideas with others, it's important to take steps to protect your intellectual property. Depending on the product type, you may need to have a non-disclosure agreement that clearly defines how the confidential information you share should be handled. You may also want to consider your options in terms of trademarks, patents, copyrights, and other legal protections.
Document your requirements
Searching through a database of manufacturers and suppliers can be exhausting. To help you narrow down your search, create a checklist of your preferences and expectations from potential partners. Consider the following areas:
Location: Do you prefer to produce overseas or locally? There are pros and cons to either option so you have to consider this carefully. For example, manufacturing domestically might mean regular physical check-ins with your manufacturer and a higher cost of production. If you manufacture overseas, you may save on production costs but sacrifice regular supervision.
Industry standards: If there are specific manufacturing standards your product must meet, then this is a must to include in your checklist.
Timelines/turnaround time: This is particularly important if you decide to produce overseas. You'll need to set expectations clearly to avoid disruptions.
Scale: Some manufacturers only take orders for certain unit sizes.
Other details to consider are price, minimum order quantity, and payment terms. For example, some manufacturers may offer a payment plan which could be helpful if you run a really small business, while others may not offer this option.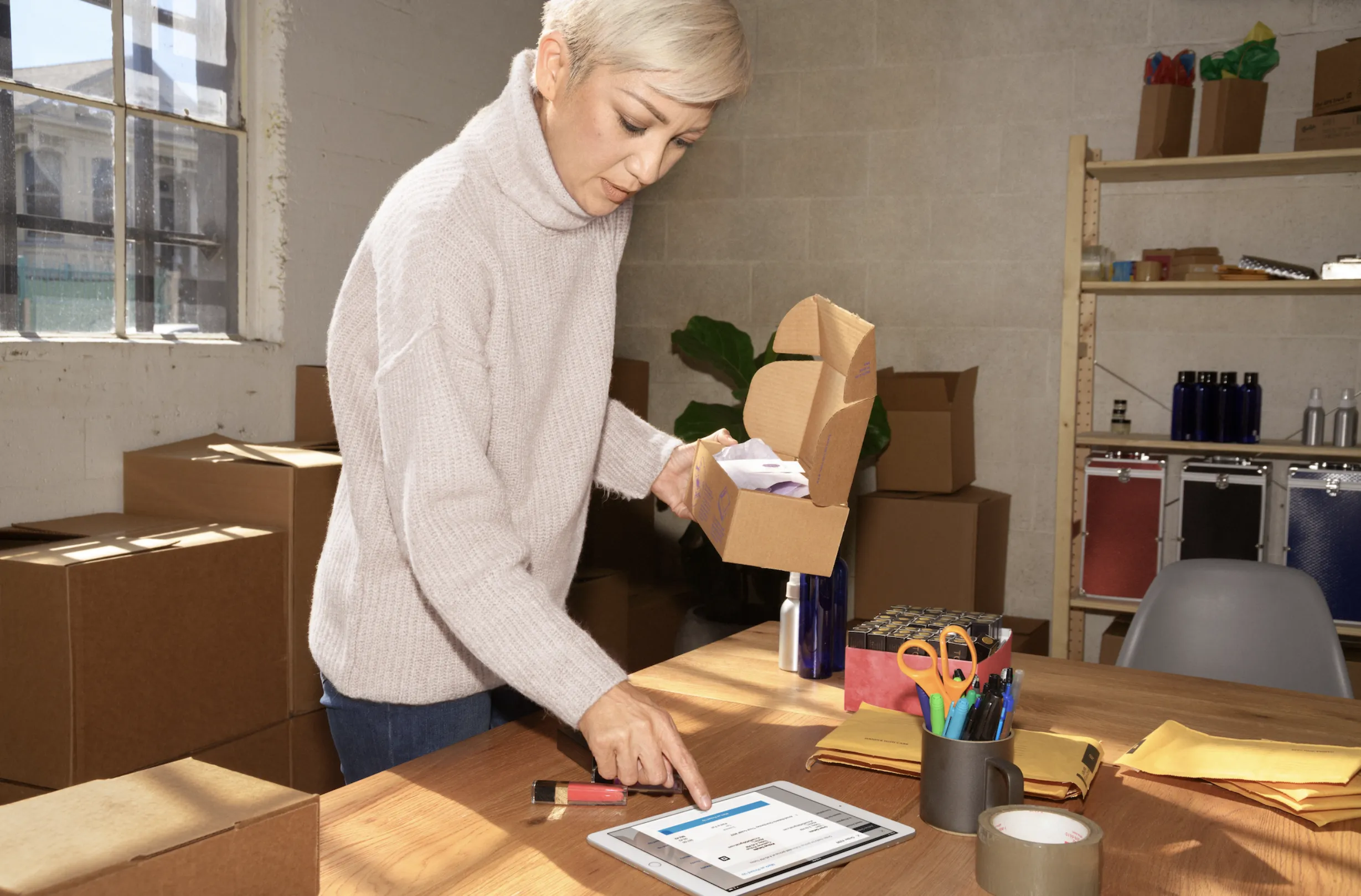 Finding manufacturers
Once you have your prototype and list of requirements ready, then you can confidently search for potential partners.
Ask for recommendations
One of the easiest ways to find reliable manufacturers is to get recommendations from other business owners. This could be via forums, social media, or good old email. Find non-competing businesses that work with manufacturers in your industry, or reach out to members of your local chamber of commerce.
Attend trade shows
Trade shows bring together key people in any industry — including vendors, suppliers, and manufacturers — to promote their products and services, so it's a great place to take your search. The advantage is that you'll make the first connections with potential manufacturing companies and even get some personalized feedback.
Research online
Ultimately, the internet will be your best friend as you progress in your search. You'll want to look up the websites of any recommended manufacturers to gather more information about their services. Be sure to read reviews from other businesses about their experiences with those partners, too.
Most industries have dedicated directories and third-party sites that connect businesses with manufacturers. For example, Makers Valley connects established fashion businesses with factories that can meet their demand, setting up smaller fashion houses with artisans who specialize in small batches.
Larger directories, like the Thomas Network, are also great places to look. If you have listed your basic requirements then it'll be easy to filter your search.
Run your final list of manufacturers through your initial checklist until you find your favorites.
Last steps: Moving into production
Once you've made your selections, contact the manufacturers and discuss your requirements in detail. You'll want to confirm that any information you previously obtained about their process is accurate.
If all goes well and your discussions are productive, you'll have a suitable partner that will work with you as you grow your product line. Before you sign on the dotted line, be sure to create a spec sheet that lists your full product specifications, from key components to the finer details, so there's no room for ambiguity.
Bringing a new product to market can be overwhelming, but it is totally doable. Irrespective of the path you take, be sure to work with a prototype and clearly define your requirements so you minimize disappointments.
Once your products arrive, you'll need to accurately keep track of your inventory to ensure smooth operations. The Square retail POS system gives you access to premium tools that help you manage inventories across multiple locations, determine the cost of goods sold, and make smart store forecasts.