Table of contents
We're constantly releasing tools to help you start, run, and grow your business.
In July we launched a bunch of cool new features. To make sure you're getting the most out of Square, here's a roundup.
Create multi-tiered Loyalty rewards
Now you can customize your Loyalty program with multi-tiered rewards. Multiple reward tiers allow customers to save up for bigger and better rewards and motivate them to keep coming back.
With this update, you can also customize your program's terminology, so customers are only a punch, cupcake, latte, or chair away from their next reward.
Read more about the updates that come with multi-tiered rewards.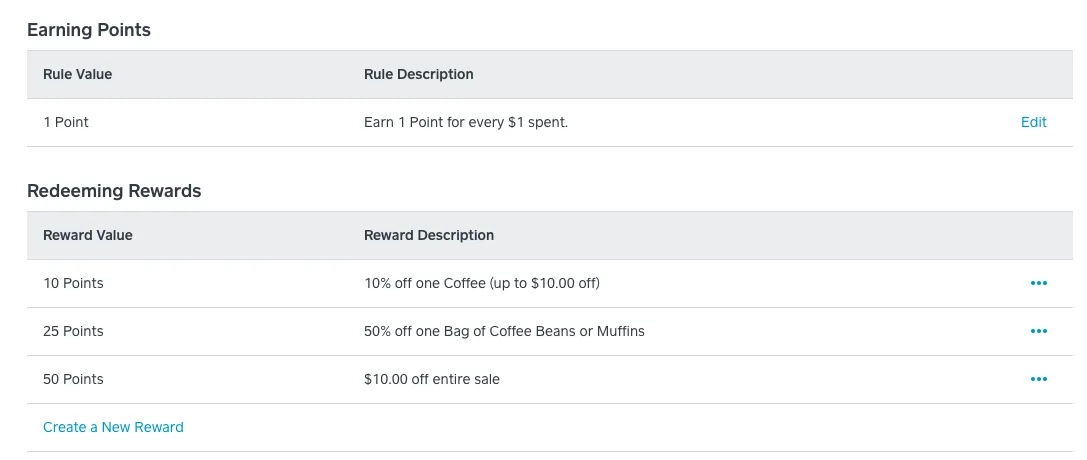 Sell eGift Cards from your point of sale
In addition to selling physical gift cards in your store, you can now let customers purchase eGift Cards in person at your Square Point of Sale. (Currently available for iOS devices.)
Configure eGift Cards for your business.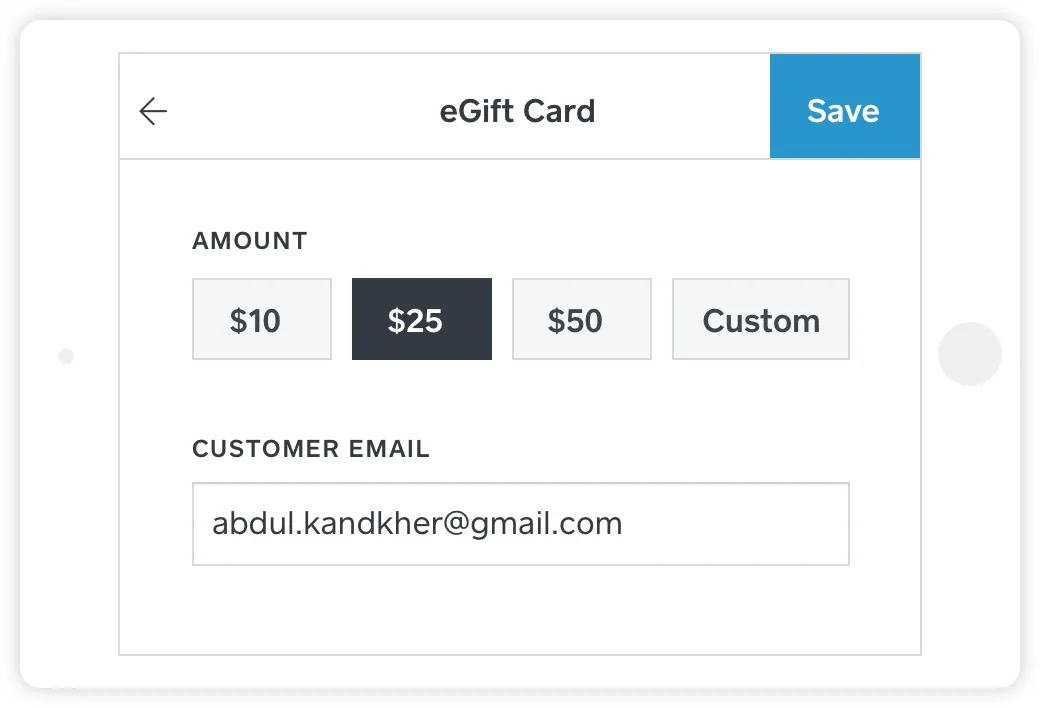 Add beautiful, free photos to Square Marketing email and Facebook posts
It can be really time consuming to find that perfect image for your email or social media post. So we recently partnered with Unsplash to make over 580,000 professional-quality images available for your use.
Find the perfect image to represent your brand and communicate with your customers.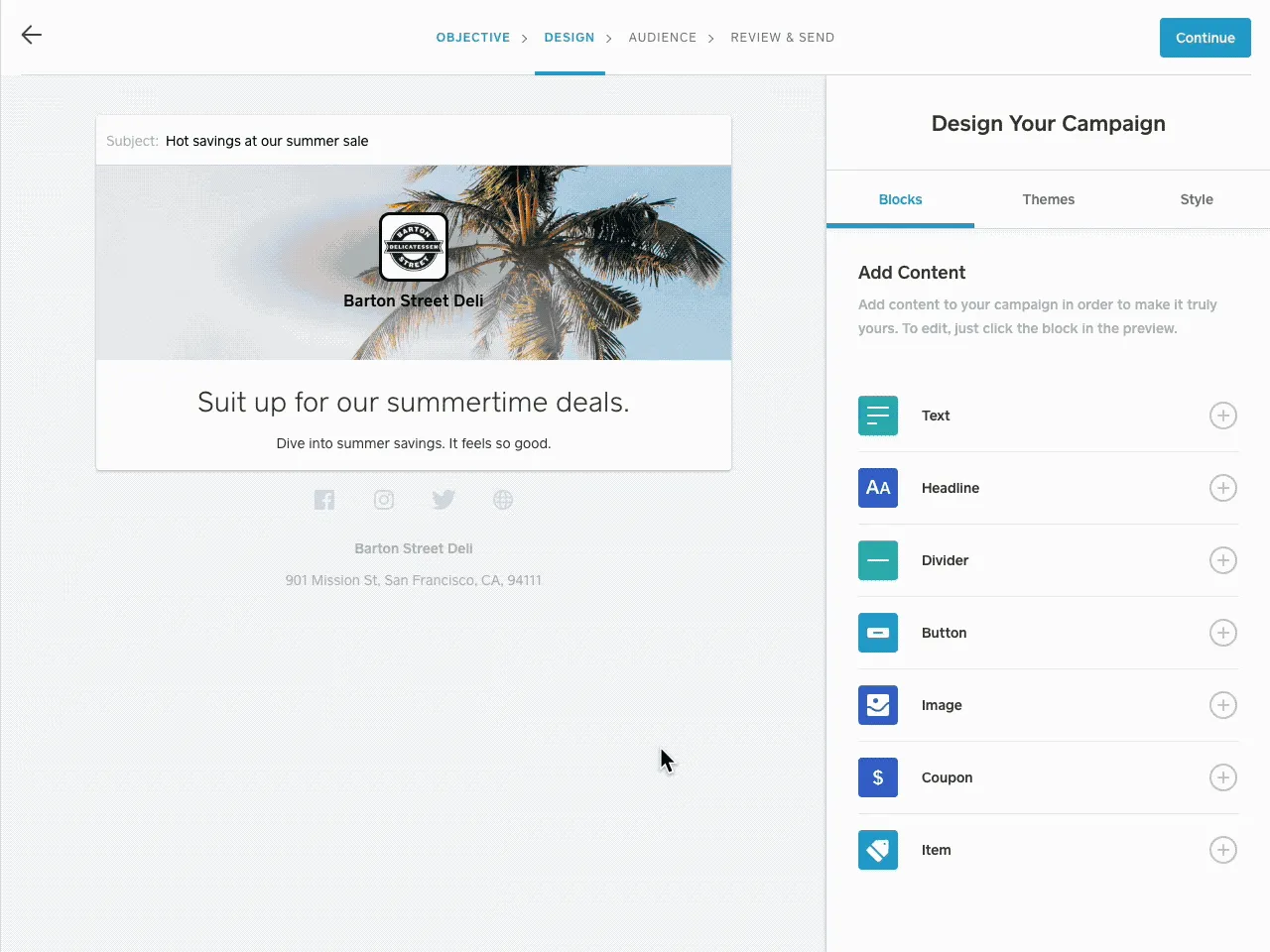 2 new updates for Square for Restaurants
New Auto Gratuity settings
Auto Gratuity settings are now faster to use. Set up auto gratuities for each restaurant location instead of each POS, and tax on auto gratuity.
New Auto Gratuity can be found in your Square Dashboard. Open Point of Sale in the main menu, click Service Settings, then select Closing Procedures.
Faster menu navigation
We've made it easier to get back to your menu home screen. After you add a menu item, choose to return to the home screen or the previous screen.
To make your selection, simply click Point of Sale in the main menu of Square Dashboard. Next click Service Settings, and then Menu Behavior. Then select your desired device and setting.
Learn more about Square for Restaurants.
What's new with Square partnerships
Square's partners provide everything from accounting software and eCommerce solutions to inventory and employee management. Here's what's new with our partners this month.
Implement Waiver Master for efficient document management
Waiver Master provides an easy way to manage documents. It allows customers to view, fill out, and sign the files you use to run your business. Customers can also securely submit payment and store documents.
Get started managing your documents.
Ecwid now supports online order pickup in Square Point of Sale
Connect one or more of your Square-equipped locations for same-day and/or scheduled in-store pickup from your integrated Ecwid online store. As soon as an online order is placed and paid for, the pickup info will be sent to the location's POS.
Set up in-store pickup with Ecwid.
Product catalog and inventory sync now available for GoCentral
Now online and in-person inventory stored using the Square + GoCentral integration is automatically synced. This ensures you can focus on growing your business without worrying about stock issues.
Learn more about using Square for your GoCentral site.
Want to know about other recent product launches and updates? Take a look at the hottest features we launched in June.