Don't want to get stuck with a Charlie Brown Christmas tree? Then your timing is key. We crunched some Square data from 2013 to determine the busiest days (i.e., the ones you might want to avoid) at holiday markets and Christmas tree lots.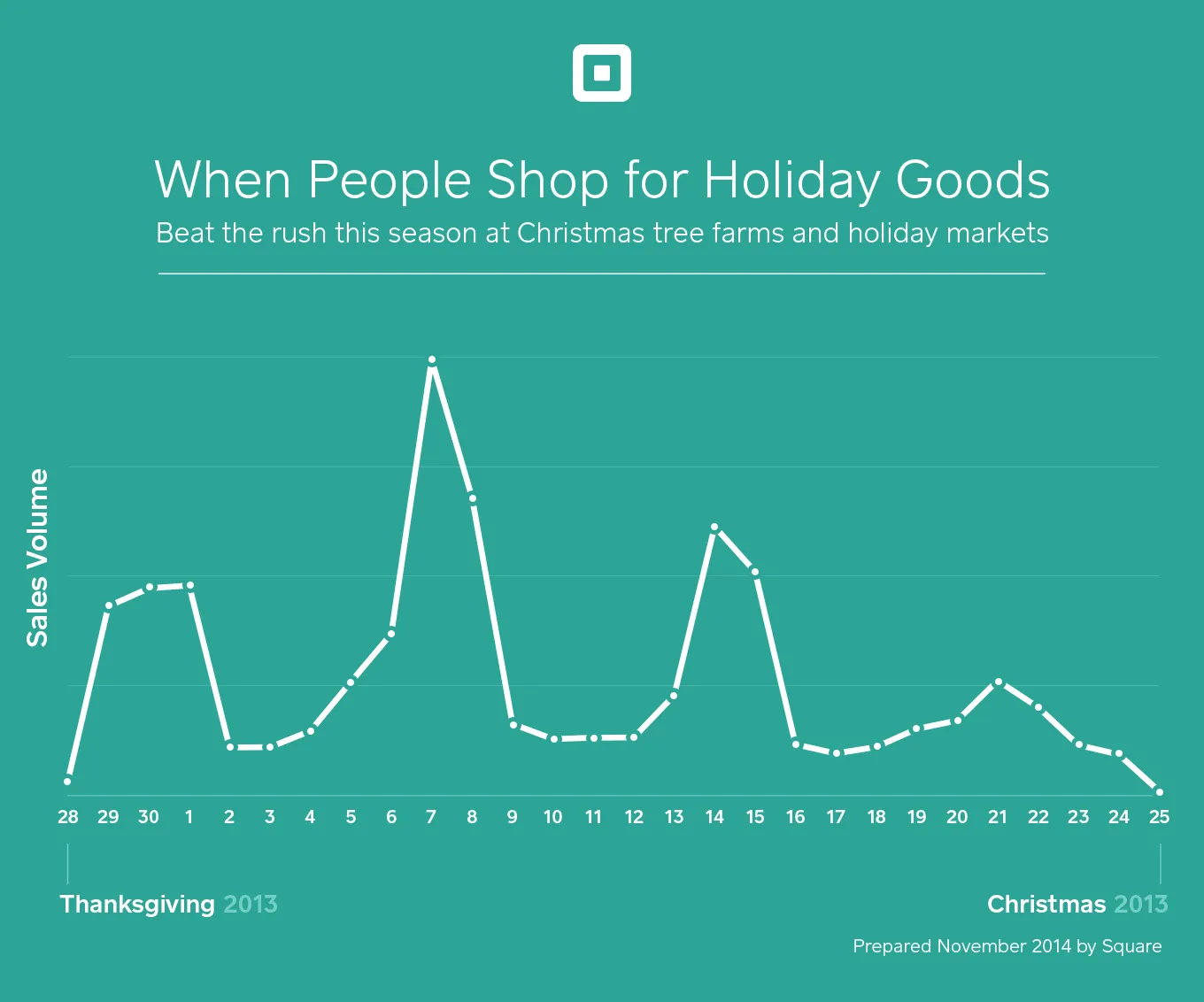 As you can see above, the first three weekends in December (those big spikes in the graph) are crowd central. In fact, the second weekend after Thanksgiving (December 6–7 this year) was the busiest for holiday-themed businesses using Square in 2013. Read: Heavy competition for that flawless Douglas fir.
But it's also best not to wait too long for your tree. There's another big spike looming on Sunday, December 14, presumably because of the last-minute rush.
Takeaway? Weekdays, and especially Mondays, are your best bet. More specifically, we'd recommend going this week, when inventory is still high.
So round up your family and get out there—the perfect tree awaits.
Learn how to use your Square Dashboard to spot sales trends in your business.