Though a handshake may have cut it in the Wild West, modern business owners need more secure forms of payment. Likewise, while taking cards over the phone was once acceptable, business owners today require an alternative to jotting down sensitive customer info on paper only to later phone it in.
Enter Square Invoices, a new product that offers businesses yet another easy way to get paid. Now sellers can get paid fast with free unlimited online invoices and no monthly service fee. Sellers can track all sales from their Square Dashboard, making it easy to manage all of their business operations from one place.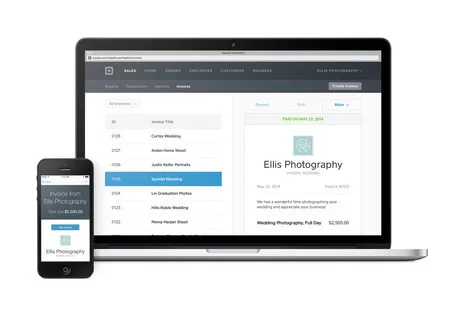 Take Darianna Bridal in Warrington, Pennsylvania, for example. This business currently sends more than 50 Square Invoices per month. "Prior to Square Invoices, we had to call a customer up and ask for their credit card info over the phone," says the store's owner, Franco Salerno. "Our customers didn't like that method and neither did we — it's not as secure and feels much more complicated. Not to mention, we are intensely busy and don't have time to track people down for payment, then shred their credit card info."
Ain't nobody got time for that. You can learn more about Square Invoices on our website.
Related Articles
Mobile Invoicing Benefits
5 Ways To Make Managing Invoices Less Painful
Get Paid Faster With Mobile Invoices
The Skys The Limit Introducing Custom Tipping In Square Invoices 2