Table of contents
Data helps you build a smarter, healthier business. Whether you're selling art online or running a cafe, Square offers a complete look into your business – freeing up your time to focus on doing what you love.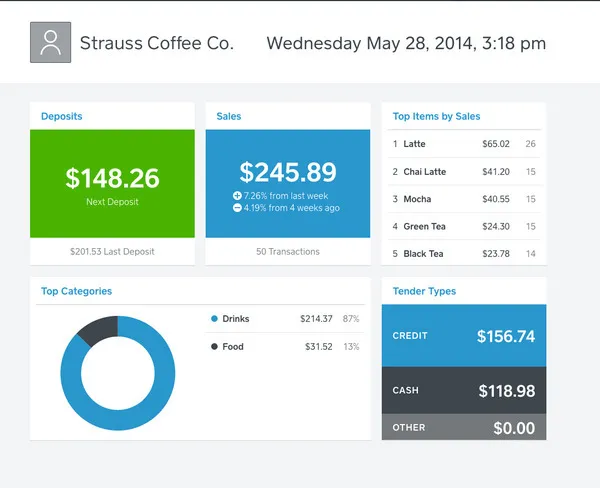 Here are a few simple insights that can make a big difference to your bottom line.
1. Build a better experience for your customers
Hear from your customers directly with Square Feedback, and make their preferences a part of your business decisions. Filter feedback by date and category to track the success of menu changes, staff hirings, and more. See where you've improved over time and where you can do better.
2. Play to your strengths
If you keep running out of a popular item, figure out why. Do you sell out hours before closing time, or at the end of the day? Keep track of your supply with inventory management tools, so you can restock opportunistically and keep selling what your customers love.
3. Adapt
When business starts to shift, you should be the first to know. Daily reports can help you identify trends and make informed decisions. Seeing a rush of customers toward the end of each day? You might make more sales by staying open an hour later. Do sales of cold drinks correlate to time of day? Maybe promote your cold-brewed coffee on a hot afternoon instead of early in the morning.
These insights and more are available in your Square Dashboard.