Table of contents
This article is for educational purposes and does not constitute legal, financial, or tax advice. For specific advice applicable to your business, please contact a professional.
When you think of procurement, an image of purchasing goods is probably the first thing that comes to mind. While that is the core function of the process, procurement also plays a key role in your operations by managing suppliers and securing reliable relationships that keep costs down and product quality high.
By leveraging procurement as a competitive advantage, businesses can save time, money, and resources. Today retailers must be more strategic than ever to drive greater value from their suppliers and to stay ahead of a quickly changing market. Technology and real-time data are key to helping savvy retailers adapt quickly.
Let's review the key steps to the procurement lifecycle and how technology can help along the way. Grouped into five broad stages, each step plays a role in producing higher margins and happier customers.
Get specific on your business needs
Procurement management is vital to building a successful retail business. It ensures that you have the goods you need to operate effectively and meet sales demand. Businesses that struggle with this process are prone to delays, to stock shortages, and to lost sales.
First, establish your product needs as specifically as possible for suppliers. While retailers are more concerned with who is supplying the product during the sourcing process, in this phase you should be focused on the product itself. This requires creating a detailed description of the goods or services a supplier is expected to provide and when. It also creates a record of your expectations to make sure you get exactly what you want from your suppliers. 
Product specifications include precise instructions, such as dimensions and color. They also explain standard requirements such as delivery times and ethical standards. Product specifications should be detailed and without room for error.
Which products you decide to source is based on many different factors, most notably your current inventory counts and forecasted consumer demand. Demand planning using historical data is key to help predict which items should be restocked and where new SKUs can be introduced.  
Automation is especially helpful for the procurement function, where it can help make sense of past and current sales data, market trends, and external factors — such as holidays or even weather — to produce more accurate demand forecasts.
Automation also helps streamline many of the mundane and more manual aspects of the process, such as purchase order processing. Square for Retail offers a suite of advanced and automated inventory management tools to help retailers build their catalogs, manage vendors, and track inventory in all one place.
Invite suppliers to submit bids
Once you've finalized your product specifications, you're ready to open up the bidding process. Often referred to as tendering, this is when vendors submit bids to supply goods for your business. This process is particularly helpful for businesses with limited supplier options or when businesses are looking for new suppliers. It also gives retailers a good sense of what is available in the market and what it will cost to source their finished goods.
To ensure you receive fair and competitive bids, you need to plan ahead. Supplier considerations include technical capability, past performance, and sustainability initiatives. Here are just a few to keep in mind:
Ability to meet required quantity and quality of products

Proven record of delivery on time and on budget

Carbon emissions used in manufacturing or delivery of product if sustainability is important to your business 



Evaluate and select suppliers
Offering the products your customers want when they want them helps build a strong brand reputation and create a base of loyal customers. That starts with your suppliers.
A crucial part of the procurement process, sourcing involves evaluating and selecting suppliers that meet your budget and quality standards.
By carefully vetting and establishing relationships with suppliers during the sourcing process, retail businesses can make purchasing less of headache. Thoughtful sourcing helps retailers create and manage agile supply chains, which maintain a steady flow of affordable, high-quality goods into the business. 
While the procurement team relies on sourcing to identify the best suppliers, they must continue to evaluate established suppliers. Ongoing monitoring ensures the business gets what it needs while managing internal and external risks.
For example, now more than ever, consumers are demanding transparency into retailers' supply chains to ensure they are buying from brands that sell ethical and sustainably sourced products. While keeping costs low is a major consideration of the procurement function, managing the risks of unethical supply chain practices should also be taken seriously.
Once you've identified a promising list of vendors, the next step is to put out a request for information or a proposal. Collecting multiple quotes from vendors helps you make a better decision in choosing the supplier who can meet your standards at the lowest cost. Having options also allows for alternatives if a deal falls through during negotiations.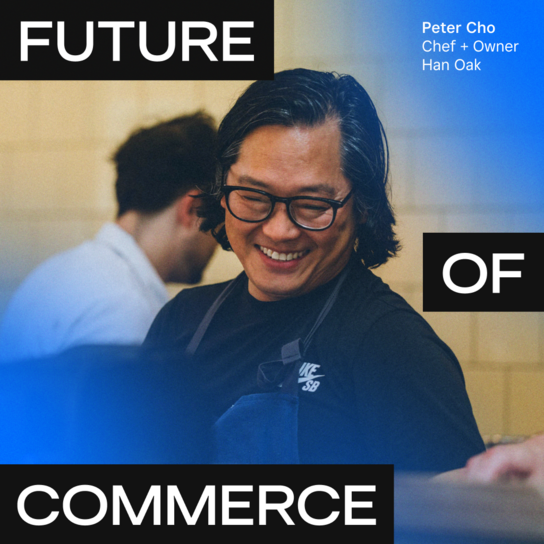 The Future of Commerce Report: 2024 Edition
Tell us a little more about yourself to gain access to the resource.
Thank you!
Check your email for your resource.
Managing contracts and deliverables
Negotiating contracts with suppliers plays a critical role in effective procurement management. During the negotiation process, all terms and conditions — such as pricing, payment, and delivery times —should be established. This is your time to communicate all supplier requirements and set expectations for a successful supplier relationship. Once negotiations are complete, a contract will formalize the agreement. The contract should outline all agreed-upon terms and conditions and ensure both parties can work together confidently.
Once you've finalized a contract, you are ready to place an order. This part of the procurement process historically has been a manual and time-consuming one. Advances in technology are helping to streamline the process, with software and built-in features that automatically create purchase orders and invoices, maintain records, and manage inspections and supplier relationships. 
Square for Retail helps businesses manage vendors by creating or editing information for purchase orders, barcodes, and reporting. They are also able to create, edit, and manage purchase orders to stock up on products, to track vendors, and to receive inventory.
Refining the procurement processes
Cost savings are no longer the only goal of procurement management. Quality, corporate social responsibility (CSR), and operational efficiency are among some of the procurement function's most notable goals. Meeting those business objectives today is largely backed and measured by data and several key performance indicators (KPIs).
KPIs are used to measure the success of a business's procurement processes. They can help monitor business goals and optimize spend. Defining and tracking supply chain KPIs is critical to ensure the procedures you have in place work effectively. KPIs also keep your suppliers and business stakeholders on the same page, point to what needs to be improved, and show how you compare with competitors.
Your supply chain KPIs should be chosen based on your business's unique goals. However, there are a few common procurement KPIs every retail business should consider:
Compliance rate
Supplier defect rate
PO and invoice accuracy
Supplier lead time
PO cycle time
Vendor availability
Price competitiveness
Using technology to your advantage
Procurement is complex, time-consuming, and historically prone to human error. But it is also one area of the supply chain with the greatest potential for change. Rethinking your approach to procurement management with the help of technology can help establish you as an industry leader and a brand that consumers can trust.
Technologies such as Square for Retail are streamlining operations and saving retailers precious time and money. Technology is making way for faster transactions, improved quality, and better business.