Table of contents
The fusion of food and other industries is a concept as old as time. Food is paired with sporting events, special events (there's a reason the chicken or fish option at weddings is a big deal), and even fashion choices (that hat from that sandwich shop counts). In fact, food and fashion are so intertwined that the House of Dior even published a cookbook in 1972.
But today, customers have the ability to blend their favorite restaurants with other aspects of their lives like never before. They can go to the coffee shop on the corner and get a cappuccino and their motorcycle fixed. They can go to their favorite cantina and take home a pre-made frozen meal kit and add their own twist. And that brewery they pass by every day just so happens to make a sweatshirt they just have to have.
All of these newer ways of operating a restaurant have become commonplace, and they're called multihyphenate businesses — businesses that diversify their revenue by adding non-core offerings, subscriptions, or other services to their store or restaurant. If diversifying revenue wasn't a good enough reason, this business model also makes a tangible impact on customers' purchasing decisions. According to our 2023 Future of Commerce report, almost half of consumers have purchased a retail item (57%) or pre-made frozen meals (41%) at a local restaurant in the past year.
What's the benefit of a multihyphenate business?
Make your marketing efforts work twice as hard
Marketing is one of the biggest benefits of operating a multihyphenate business. A sweatshirt or hat with your brand or logo on it functions as a walking billboard for your restaurant. Even if someone isn't interested in your menu but finds your retail items appealing enough, you can still benefit from a sale. The best part is that your items can reach places and people your existing marketing strategies may not. So, even if they come for the hat, you have a unique opportunity to make them stay for the food.
Similarly, a business that operates as a coffee shop but also supplies a service, such as tattoos, can market itself in two ways and potentially reach two different audiences and hopefully convert customers to the other aspects of their business. 
Brother Moto, a motorcycle-repair-space coffee shop and lifestyle brand, for example, can appeal to customers interested in coffee, a motorcycle repair space, or any of their retail items. This is an inherently organic way to reach more customers and expand your marketing efforts. One day they can market discounts on motorcycle repair space. The next day could be a deal on a t-shirt. They can even capitalize on the opportunity to market special deals and discounts on all three offerings, creating an easy way for customers that love one offering to convert to the other(s).
Bring in multiple streams of revenue from one place
The best part about operating a multihyphenate business is that more offerings create more opportunities for sales which creates more revenue. According to our 2023 Future of Commerce report, 21% of restaurants' revenue, on average, comes from products or services outside of their core offerings. This makes multihyphenates particularly profitable for new and more established businesses alike. 
In the early days of Brother Moto, co-founder Jared Erickson emphasized that other offerings helped them build a foundation. "We wanted to build brand awareness, so we sold t-shirts and focused on putting money right back into the business," says Erickson. This is crucial because in the event the additional offerings exceed the revenue produced by the core offerings, it can help provide a way to fund your initial goal or passion until it takes off.
Conversely, for more established businesses, creating additional offerings can help set your business up for expansion. Ghost Town Brewing began selling its special brews in bottles to reach customers outside of their immediate locale and opened up a whole new market for itself.
"There are people who are really excited about our products that have never been here, and they have that ability now to order and get it delivered right to their door," says Ryan Nosek of Ghost Town Brewing. "We opened up a whole subset of sales we didn't have before."
The research supports this. Our report shows that 54% of consumers said they've purchased retail items or experiences from restaurants they've never even tried before, highlighting the impact that non-core offerings can have on revenue potential.
Encourage loyalty by fulfilling a list of customer needs
Customers dining at a restaurant is one thing. But being able to follow that experience up by buying that same meal frozen and pre-made is an act that inspires loyalty. It keeps customers engaged with your brand outside of your restaurant and allows them to create their own experience which can positively impact how they view your restaurant.
Furthermore, buying a hat, a cooking class, or another service keeps that brand top of mind. Whenever they wear that item, use that cooking tip, or look at that tattoo, it reminds them of your business and can encourage them to return on a day or at a time they hadn't initially planned. 
In times of economic uncertainty or challenges, it can also help customers continue to support your business. Pre-made frozen meal kits and other similar options proved instrumental in helping many businesses survive COVID-19 when dine-in experiences weren't feasible. Smaller moves like pre-packaged jams or sauces can help customers support your business even if they can't afford a full dine-in spread but still want a sliver of that taste that only you can provide. 
Examples of multihyphenate businesses
Photodom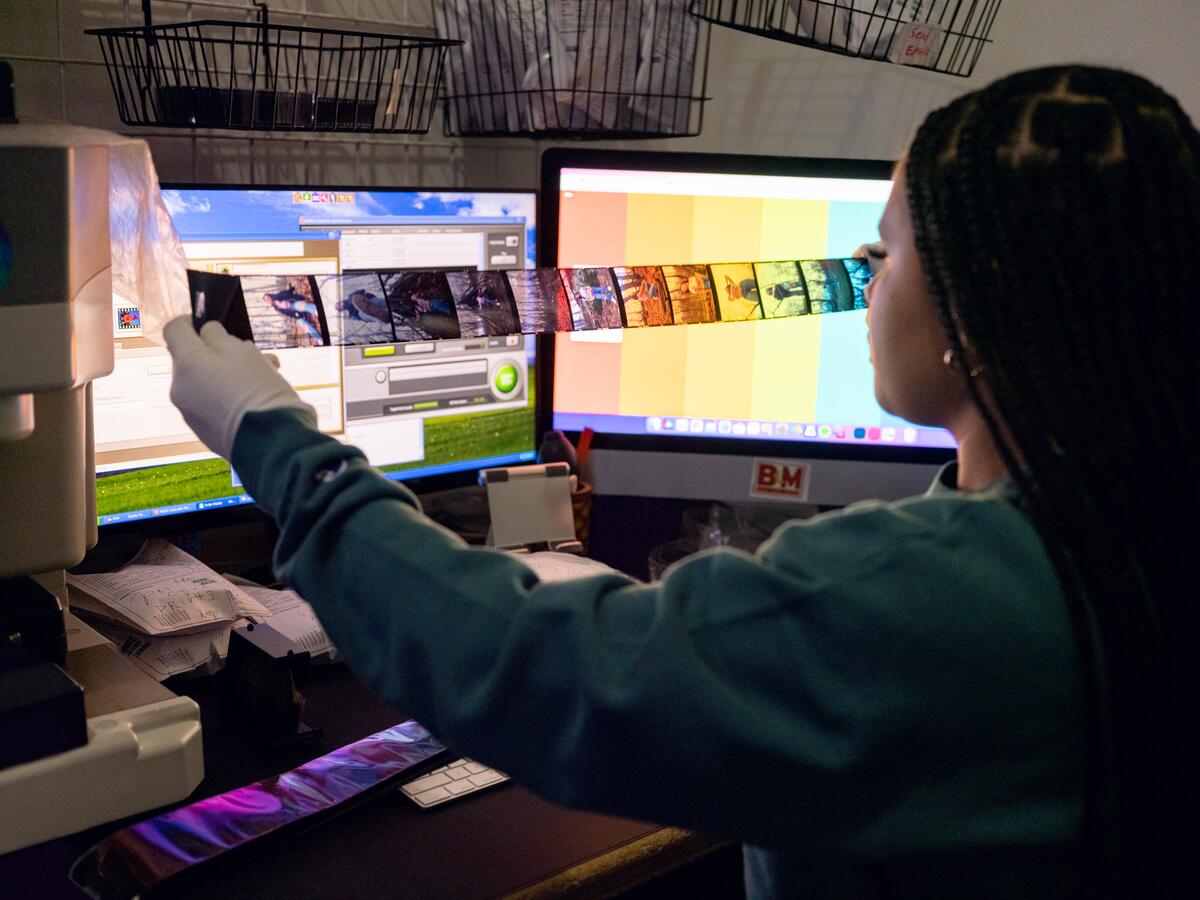 Photodom is a full-service analog camera shop and studio based in Brooklyn, New York. In addition to selling analog cameras (and branded merchandise), the shop processes film and has the option for shoppers to rent studio space. Processing film and renting out studio space and other equipment are the non-core services that work to complement the core offerings.
Having a one-stop shop for all photography needs makes it easier to retain business and establish trust and loyalty with customers.
Yo Tambien Cantina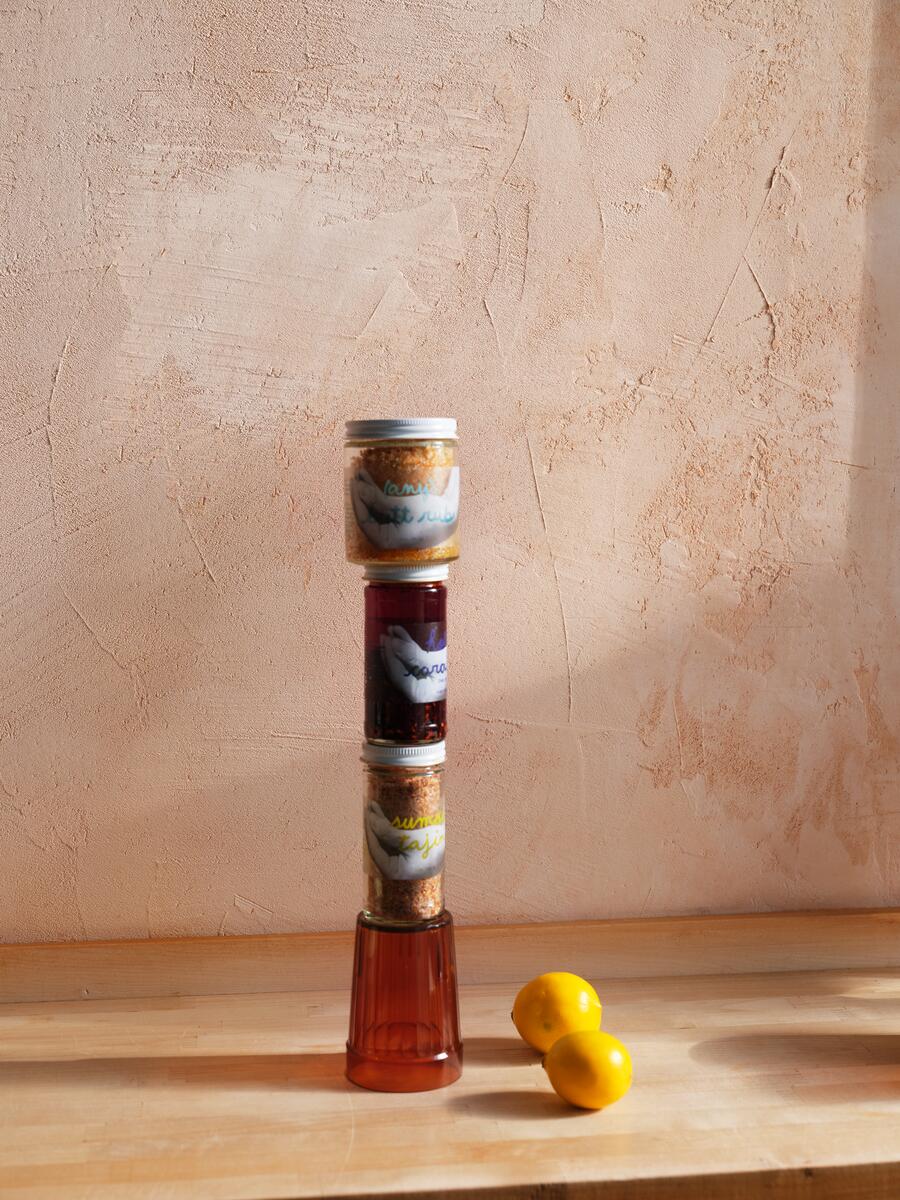 Yo Tambien Cantina is a restaurant in San Francisco, CA. Alongside its core offerings as a restaurant, Yo Tambien Cantina also sells pre-made frozen meals and offers a wine subscription carefully selected to complement its unique pre-made meals. This multihyphenate model works well because it prolongs the customer experience well after they depart from the restaurant. 
Imagine a customer finishes their entire meal while dining out and has nothing left to take home. A pre-made meal option for purchase allows them to eat more of their favorite food – fresh — when they're ready instead of having to reheat leftovers.
Ice Cream Social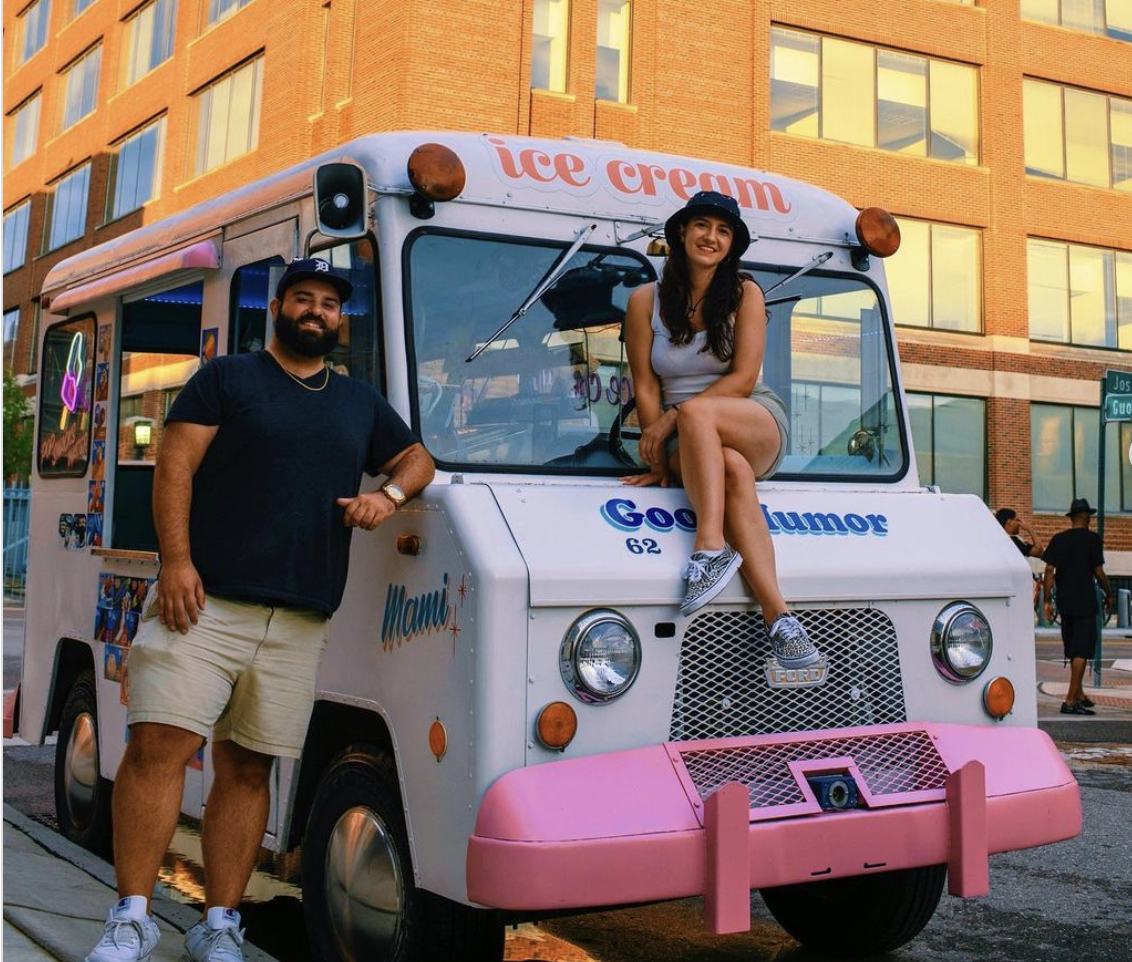 Ice Cream Social is an events company, media agency, and ice cream truck business serving metro Detroit and the Chicagoland area. From music festivals to weddings, this multihyphenate business reaches customers through its ice cream truck routes and specialized events, expanding its reach and multiplying its marketing efforts. 
"We were able to diversify our revenue stream between the ice cream truck being a seasonal business and the media agency, you know, being more of a year-round business," says Victoria Roedel, Ice Cream Social partner.
How to launch a multihyphenate business
Engage with customers and analyze data
Talk to customers and understand what they'd like to see from your business. Square Feedback is a great way to get started and open up the lines of communication. Be sure to also explore the indirect communication you already have with customers: customer data. Analyzing shopping trends can help you understand clear opportunities and how to maximize them. If a taco dish is the most popular item on your menu, create a pre-made frozen meal kit around the dish so that customers can enjoy that dish on a more leisurely basis. 
Find ways to build on your brand
Think about what you want your brand is already known for and find a way to expand on this idea. For Brother Moto, they were focused on creating an environment that was welcoming and inclusive for people passionate about coffee, bikes, or both. If the mission of your restaurant is to give diners a sliver of France, drum up other ways you can give them that. A cooking class, for example, could be a great way to show customers how to cook French style and make their own great-tasting dishes right from the comfort of their kitchen.
If there's a business you really admire that already operates as multihyphenate, analyze the overall landscape and think of ways you can put your own unique twist on what's being done today and stand apart from competitors.
Invest in tools that can easily support diversified offerings
Having tools and hardware that can easily support a restaurant, retail store, and other service options is important to balancing multiple businesses. Square has an ecosystem of solutions that can make going between two or more offerings or between offerings and services quick and easy. Square Online, for instance, can make it easy to sync all sides of your business through seamless integration with any Square POS system. Other tools like inventory management can help keep you on track and balance what you have available to ensure you deliver a painless customer experience.
If you're leaning more toward offering a service instead of an item, Square Appointments can help you manage booking, payments, and more for free.
Be flexible
The crux of operating a multihyphenate store is being open to trying new things. Don't be afraid to explore new ways of building on customer interest. If one offering isn't working in exactly the way that you planned, consider trying another. But as always, weigh the risk and the health of your business and proceed carefully. It may take some experimentation before you land on the additional offering that works best for your business.
Tips for success
Offer discounts to encourage customers to explore your additional offerings
Discounts can help customers ease into your new offerings for a fraction of the price. Bundling discounts with favorite or core offerings can help sweeten the deal and make a sale more likely.
Reward loyal customers
Rewarding loyal customers with a taste of your additional offerings (especially when the offerings are brand new) can help increase adoption. Loyalty programs that give customers a free shirt or a discounted service after so many visits can introduce customers to things they don't even know they wanted or needed. The best case scenario is customers are so impressed with the quality or fit of the shirt and decide to buy another one. The same can be true for the service or other offerings.
Power your business with Square
Millions of companies use Square to take payments, manage staff, and conduct business in-store and online.
Get started
Market new offerings effectively
Customers can't buy what they don't know exists. Use Square Marketing to let customers know about a new retail line or pre-made frozen meal kits. From emails to text messages, reach customers where they are when they need you the most. When customers pay with a payment link or QR code, follow up the transaction with the opportunity to take a pre-made dish home or bundle up with your sweatshirt as they leave.