Table of contents
This article is for educational purposes and does not constitute legal, financial, or tax advice. For specific advice applicable to your business, please contact a professional.
There's no question supply chains have become a competitive advantage for modern retailers. Investing in your supply chain will keep your business ahead of emerging operational best practices and create the foundation for a more agile and resilient supply chain for years to come. In order to efficiently manage company resources while meeting customer demand, it's critical to strategically approach the planning, sourcing, and procurement phases of your supply chain and inventory management processes first. From there, you're ready to tackle the exciting making phase, where you get to see your products come to life.  
Understanding the make phase
The make phase of the supply chain involves the production and manufacturing of products. This is typically when raw materials or components are transformed into sellable finished goods. While the specific activities of the make phase will vary depending on the nature of your business, it most often includes the following steps:
Managing production schedules and optimizing capacity with a master production schedule (MPS).
Maintaining quality standards with quality management systems (QMS).
Continuously improving operating efficiency with ISO certification manufacturing. 
When planning for production you'll want to consider your demand forecast, lead times, production capacity, and resource availability. This is also a good time to review the vendor agreements committed to during the sourcing phase in order to hold your suppliers accountable for the agreed-upon terms. 
Why ISO Certification in manufacturing matters 
ISO certifications are international standards for business operating practices, and they are becoming increasingly important in the production of physical goods. Standard compliance is a necessity considering global geopolitics, the growing focus on sustainable operations, and consumers' appetite for transparency. For these reasons, it's preferred to work with a supplier that is already ISO-certified and compliant.
All ISO management system standards have a continual need for improvement of your business' systems and environmental practices. The most standard certifications for supply chain practices are ISO 9001 and ISO 14001. Both ISO 9001 and ISO 14001 use a high-level framework that can be easily integrated into any ISO management system and are typically suitable for businesses of all sizes.
What's ISO 9001?
ISO 9001 addresses quality management and creates confidence around the delivery and performance of products and services alike. ISO 9001 also helps ensure your business can meet your customers' demands and product expectations, which in turn makes for brand loyalists. Pursuing ISO 9001 involves regularly auditing how your quality management system is working. You can either conduct these assessments internally or hire a third party to do the assessment for you. For more information on ISO 9001 quality management system requirements, visit the ISO committee website. 
What's ISO 14001?
ISO 14001 helps businesses improve their environmental performance and operating practices. If your business is ISO 14001-compliant, that means you're meeting statutory and regulatory requirements. It can also improve your brand reputation with consumers, investors, and supply chain partners. Improving your operational practices not only looks good, but it can also reduce your operating costs. ISO 14001 takes into account most practices that may impact the environment, including air pollution, water and sewage implications, waste management, resource usage, and overall efficiency. It pushes organizations to consider their impact on the climate and how they can adjust their supply chain to mitigate climate change. You can find more information on ISO 14001 requirements on the ISO committee website. 
Creating Master Production Schedules (MPS)
As a next step, you'll want to create your MPS. MPS are a critical component of the production planning and control processes of your supply chain. The output of your MPS should be a detailed production schedule that includes exactly which products will be produced, when they will be produced, and the ideal quantities. The purpose of MPS is to ensure that the production schedules are aligned with the required inventory levels and that resources are being used as efficiently as possible. 
When creating your MPS, consider the following:
Demand forecasting: Your MPS starts with your demand forecasting. Demand forecasting can be approached in several ways, but at a fundamental level, it should leverage historical sales data, including sell-through by product category and market trends. Using Square for Retail, you can easily access historical and real-time sales and inventory data, which will inform your demand forecast. You can also use the reports within your Square Dashboard to identify areas of improvement to optimize your inventory levels, so you never miss a sale or sit on excess inventory.
Production capacity: Similar to your warehouses, the manufacturing facilities will have their own capacity constraints that you will need to work within. When creating your MPS, take into account available labor, machines, and materials to determine the quantity of products that will be produced per period (typically by week or month).
Lead times: Consider the lead times for your raw materials and components to ensure they're available when you need them to stay on your production schedule.
No MSP is perfect, so take into account revisions based on changes in your forecasts and vendor schedules. It's always wise to have safety stock for unforeseen changes to the plan so you can mitigate lost sales.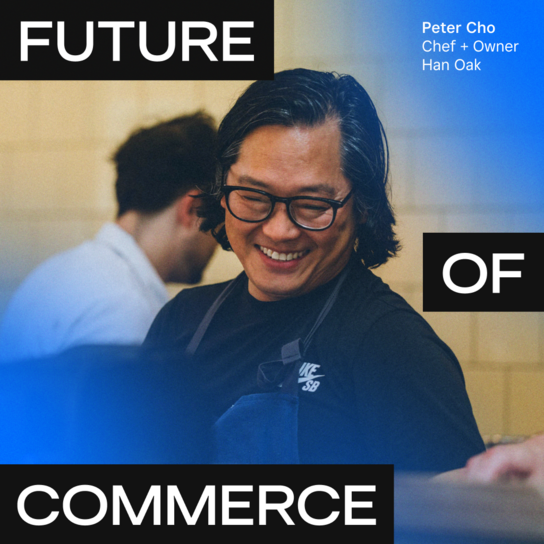 The Future of Commerce Report: 2024 Edition
Tell us a little more about yourself to gain access to the resource.
Thank you!
Check your email for your resource.
Staying on top of your Quality Management Systems (QMS)
QMS are a set of practices that ensure business stakeholders have greater visibility into partner performance. They're important to keep the quality of products and processes high across your supply chain. QMS also prevent unnecessary costs and to lower the risks of compliance or safety issues down the line. 
There are key components you'll want to consider for your supply chain QMS:
Defining and agreeing upon quality standards for products with your suppliers. This should be done at the sourcing stage of your supply chain planning.
Implementing controls to monitor and inspect products at various stages in the supply chain. Take advantage of technologies, such as the Square for Retail vendor sales report, to stay on top of predetermined operating key performance indicators (KPIs).
Conducting regular audits to assess supplier performance and course correct when unforeseen challenges arise.  
Done correctly, QMS help businesses build more agile and consistent supply chains, reduce lead times, and ensure on time delivery. 
There are many moving parts within the entire supply chain and within the make stage, in particular. From managing production schedules, capacity utilization, maintaining quality standards, and continuously improving efficiency, it can feel like a lot. However, done thoughtfully, you can produce quality products and build trust with your supply chain partners and consumers, while protecting your bottom line.