Table of contents
The jewelry industry is booming. After reaching a peak during the pandemic, the global jewelry market is set to reach a new high of $266 billion by 2027. From watches and earrings to luxury and homemade items, the opportunities are vast, and selling online can help you make the most of your items. 
But like any other business endeavor, the industry can be competitive and tricky to navigate, leaving you with a lot to consider before you get started. Whether you have questions about how to host your site or how to source your materials, this guide will walk you through some basics of how to sell jewelry online.
Here's a step-by-step breakdown:
Step 1: Choose a jewelry niche.
One of the first things you have to decide is what kind of jewelry you want to sell. There are several types of niches in the jewelry world, including body jewelry, fine jewelry, wedding jewelry, birthstone jewelry, and more. Conducting market research can help you understand the opportunities within each niche to better inform how you shape your online jewelry store. 
Once you decide on a niche, take a second to identify what makes your jewelry unique. Are your items homemade? Are they sustainable? Do they feature rare elements? Thinking about questions like these can make it easier for you to carve out your unique selling proposition and help your items stand out. Be sure to follow this up with competitor and SWOT (strengths, weaknesses, opportunities, and threats) analysis to formalize and solidify your brand.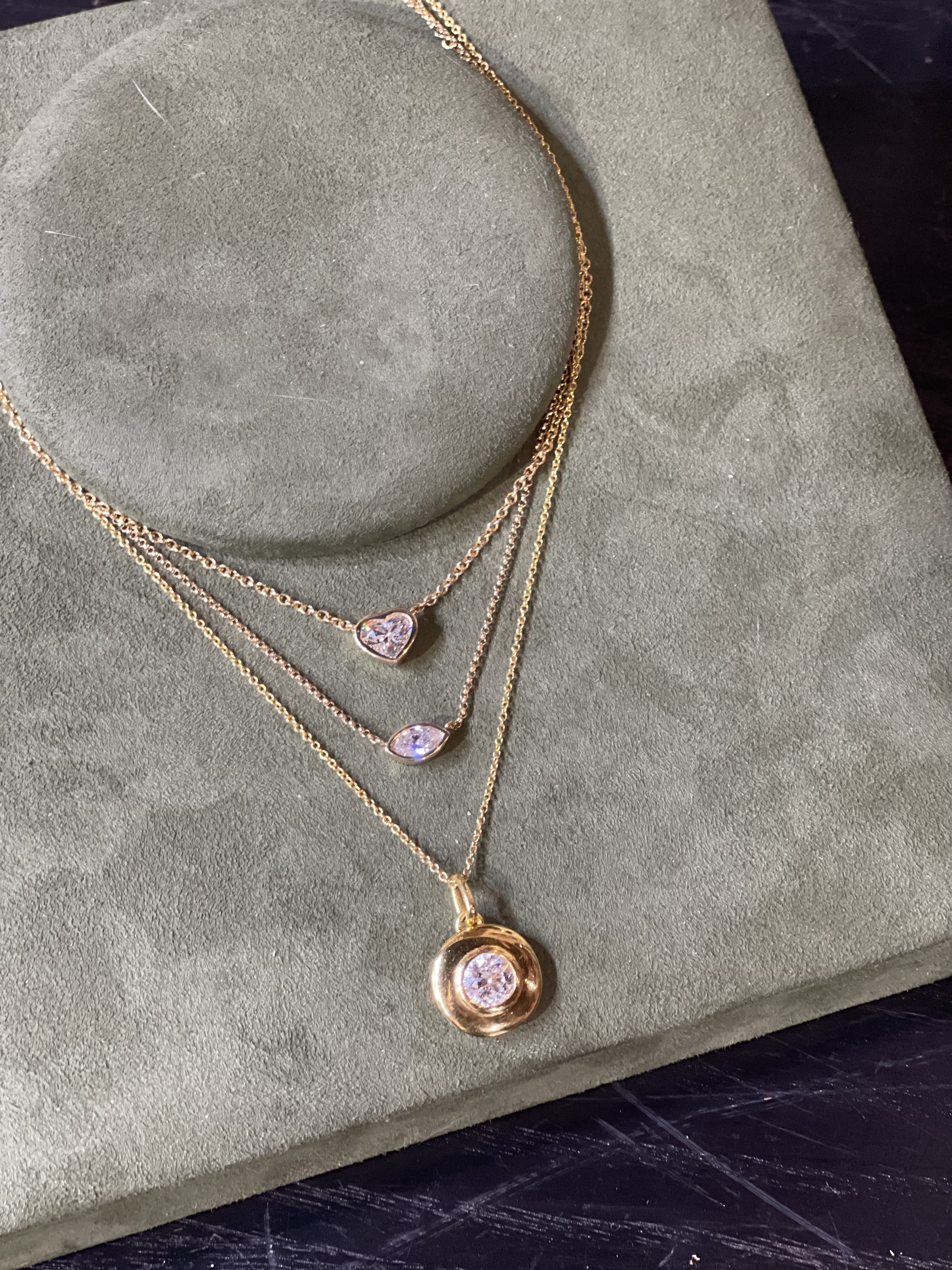 Step 2: Source your tools and materials and create your jewelry.
With your niche set in stone (no pun intended), it's time to create your online jewelry designs. Sourcing raw materials from marketplaces such as Etsy, Amazon, or other manufacturers is an ideal place to start. Even if you opt to create your own designs, chances are you still may need to source some materials or buy them wholesale. Wholesale marketplaces such as Faire are popular in the industry, and items ordered from Faire can automatically be imported with online platforms such as Square Online. 
Regardless of where you order, remember to keep product quality top of mind. Asking manufacturers for samples first can help prevent some unexpected issues down the road. For example, jewelry allergies are fairly common. If your products are advertised as nickel-free and are later revealed to contain the metal, this could create a customer relations and liability issue. Vet your manufacturers and marketplaces well to ensure you're serving your customers the highest-quality product possible.
Step 3: Create your online store.
Once you have your products ready to go, it's time to set up your online jewelry store. As the global eCommerce market is expected to surpass $6 trillion in 2023 alone, it's crucial to handle this step appropriately. Square Online makes building a well-designed and professional site quick and easy so you can accept and manage orders fast. With tools like the Square Photo Studio app, you can take quality product photos on your iPhone, replace the background, and sync them to your Square catalog. Your Square site also offers an app-like experience, making it easy to browse your items.
When your customers are ready to pay, Square Online Checkout lets you customize the experience. With payment links you can customize to your brand and QR codes that you can print on signs, it's easy to never miss a payment and reach customers however they want to pay. Square also integrates with Afterpay. So if your jewelry has a higher price tag, your items can still be attractive to shoppers who prefer flexible payment options.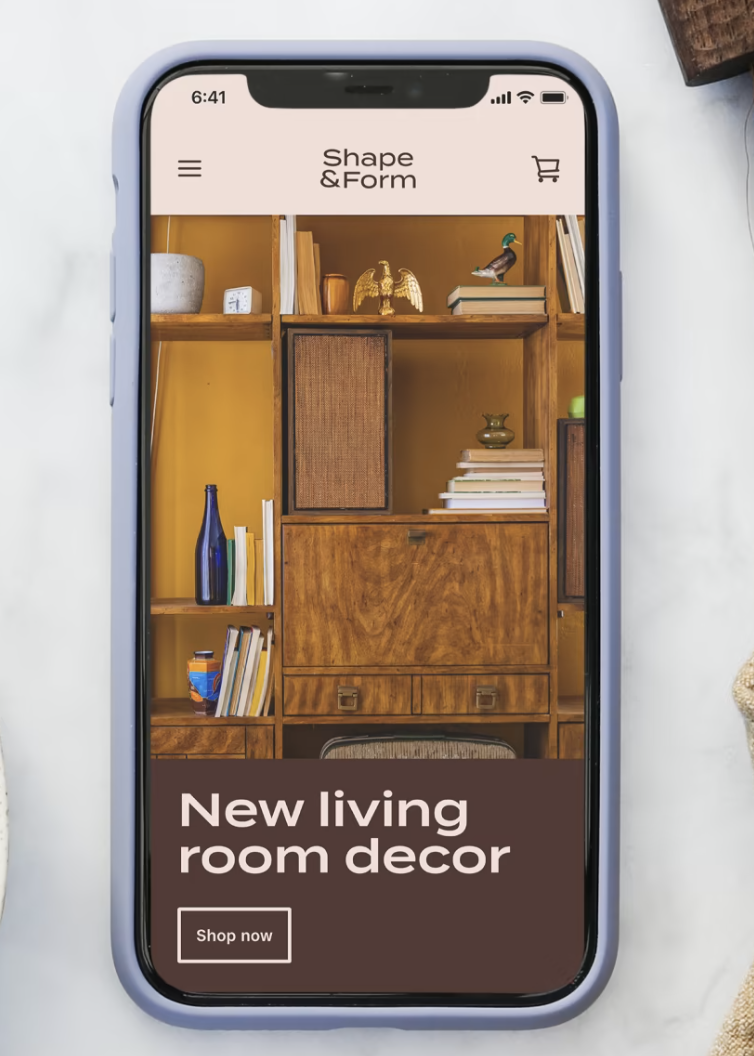 Step 4: Develop a marketing plan.
An online jewelry store can't truly shine without a little marketing. The market research that you performed while determining your niche can help firm up your target audience and develop a marketing plan. Outlining a buyer persona alongside clear goals and objectives can help further build your plan, giving you a clear understanding of who your marketing is going towards and the things you hope to accomplish. After establishing the who and the what, it's time to decide the how.
For an online store, SEO optimization is key. Everything from how you name your items to how you categorize your products has an effect on how your page performs on search engines.  Reviewing in-depth SEO best practices and building a process that works best for your store can help maximize performance.
Paid ads are another crucial way to reach customers for online businesses. Whether you use Google, Instagram, Facebook, TikTok, or all of the above, remember to choose the correct target audience so that your ads land appropriately.
Once people find your store, be sure to keep them happy with a loyalty program. With Square Loyalty, you can keep customers coming back for more with rewards and perks based on amount spent, a specific number of store visits, and more. Keeping your store top of mind for shoppers to encourage loyalty can be done in a number of ways, including sending personalized recommendations through your online store or by smart, targeted marketing. Square Marketing can provide tools to help you target new and existing customers via SMS or email marketing. Use one or both to reach your audience, ensuring that they never miss a deal. 
Key takeaway
 Establishing clear and specific marketing goals, alongside a carefully and professionally constructed website, can help you reach your audience. Connected tools like Square Loyalty and Square Marketing can take your marketing plan further by encouraging retention and reaching customers exactly where they are.
Step 5: Set up a distribution plan.
With customers flocking to your online jewelry store, it's important to make your shipping efforts seamless. While jewelry's lightweight nature makes logistics and transport easy, you still have to consider how you'll store your items and get them to shoppers. Square has integrations with platforms like Shippo or ShipBob that can take care of storage and shipping for you, leaving you time to focus on managing other aspects of your online store. 
While having help in the shipping department can make matters easier, it's important to be transparent with customers about what to expect. According to McKinsey & Company, 46% of shoppers abandoned shopping carts online as a result of shipping times that were too long or not provided. If you decide to handle shipping independently or with a third party, be sure to map out your shipping timeline and make it visible on your website. 
With all the different types of jewelry in the world and the accelerated growth of the industry, there's never been a better time to sell jewelry online. Technology and social media have only expanded the opportunities, and with interconnected tools like Square, there's room to capitalize and maximize your business. Plan out a vision for your store, your products, and how you hope to evolve in order to build a solid foundation and take the first step to bringing your business to life.
I was sitting at the computer and I had my epiphany. I think it could have gone one of two ways. I could have [been] like I'm too scared…or I could have gone the way I did, which was take a risk. I don't know what was gonna happen … but I'm doing great and I think it's very fulfilling and I'm just so happy that I took the leap. "

'Eve

→

'Founder
Frequently Asked Questions (FAQs)
What kind of jewelry is
currently trending

?

According to a 2023 roundup by Etsy, drop earrings, handmade bracelets, and vintage statement rings are a few of the current trending jewelry styles. Because trends and styles tend to change quickly, it's important to not put all of your eggs in one basket. With a mix of trending styles and styles you're passionate about, your store can stand out from the crowd and outlive the trend.
Why sell jewelry online?
Selling jewelry online comes with many benefits, including the freedom to run your business wherever and however you choose. Saving money on a brick-and-mortar store allows you to invest in higher-quality products or a more expansive line of products, potentially setting you apart from the competition. Selling jewelry online also allows you to ease into your growth. If your online jewelry store performs well and is in high demand, it can be easier to make the jump toward a physical store with a more established audience. 
Should I create my own site or sell on an online marketplace like Amazon?
While there are benefits to selling your products either way, selling on your own site allows you more freedom to control your brand, your customer service efforts, and your overall marketing and outreach. Square Online, for instance, can show personalized recommendations to regular customers to encourage purchases. With features like Square Loyalty, you can also reward frequent shoppers and build relationships.
Hosting your own site also lets shoppers focus solely on your brand and pay their way. On platforms like Etsy, competing jewelry brands are often just a click or search away and payment options can sometimes be limiting. While there are ultimately pros and cons to both options, it's important to carefully consider your options and decide what's best for your business.
What else should I know about selling jewelry online?
Starting your own business is a major investment, and there is no shortage of things to learn. Considerations such as financing and supplier management involve a deeper level of education, and gathering all the information you can about the industry can better position you for success.