Table of contents
With an increase in online ordering, having high-quality product photos is more important than ever. Whether customers are ordering items for delivery, buying online and picking up in store, or just browsing, taking product photos that showcase your items in the best light will impact their purchase decisions. Good product photos will also help your marketing efforts, such as posting on social media, populating newsletters, and reaching out to media for coverage.
To get expert tips on producing great product images, we spoke to Danni Siminerio, manager of Square Photo Studio. She and her team photograph hundreds of products per week, from clothing and jewelry to packaged foods and beauty products.
From product prep to lighting and composition, here's our beginner guide for taking high-quality product photography.
Preparing products to be photographed
There are a few steps you need to take before the camera ever comes out. You'll want to prepare your products so that they look their best. Articles of clothing should be wrinkle-free, and other items should be clean, free of fingerprints and dust particles that you might not even see with the naked eye.
"Putting a fingerprint onto something is one of the biggest mistakes people make," Siminerio says. "It's so difficult to get it off and it's totally noticeable in pictures — especially on jewelry." To prevent fingerprints, Siminerio and her team always wear gloves while handling products. Siminerio keeps the following in her kit at all times:
A steamer, to remove wrinkles from clothing
A lint roller, to remove any particles on clothes
An air can duster, to keep products dust free
White soft cotton gloves, to prevent fingerprints
Product photography composition
Composition in photography refers to how the items and other elements in your photo are arranged. When deciding how to compose your shot, first think through how you want to use the photos. "If you're going for eCommerce photography — for your online ordering site, for example — you want the product to be centered in the photo," Siminerio advises. "If you are doing something more stylized, like a banner for your website or putting it on Instagram, you can get a little bit more creative and do like rule of thirds, where you put something off onto the third of the frame, or you can have the background be blurry. There's more room and more flexibility for creativity. But with eCommerce product photography, it's all about showing the product as cleanly as possible."
At Square Photo Studio, Siminerio's team has five general composition shots they recommend, depending on the product.
Front-facing at eye level: Taking a head-on shot of the product.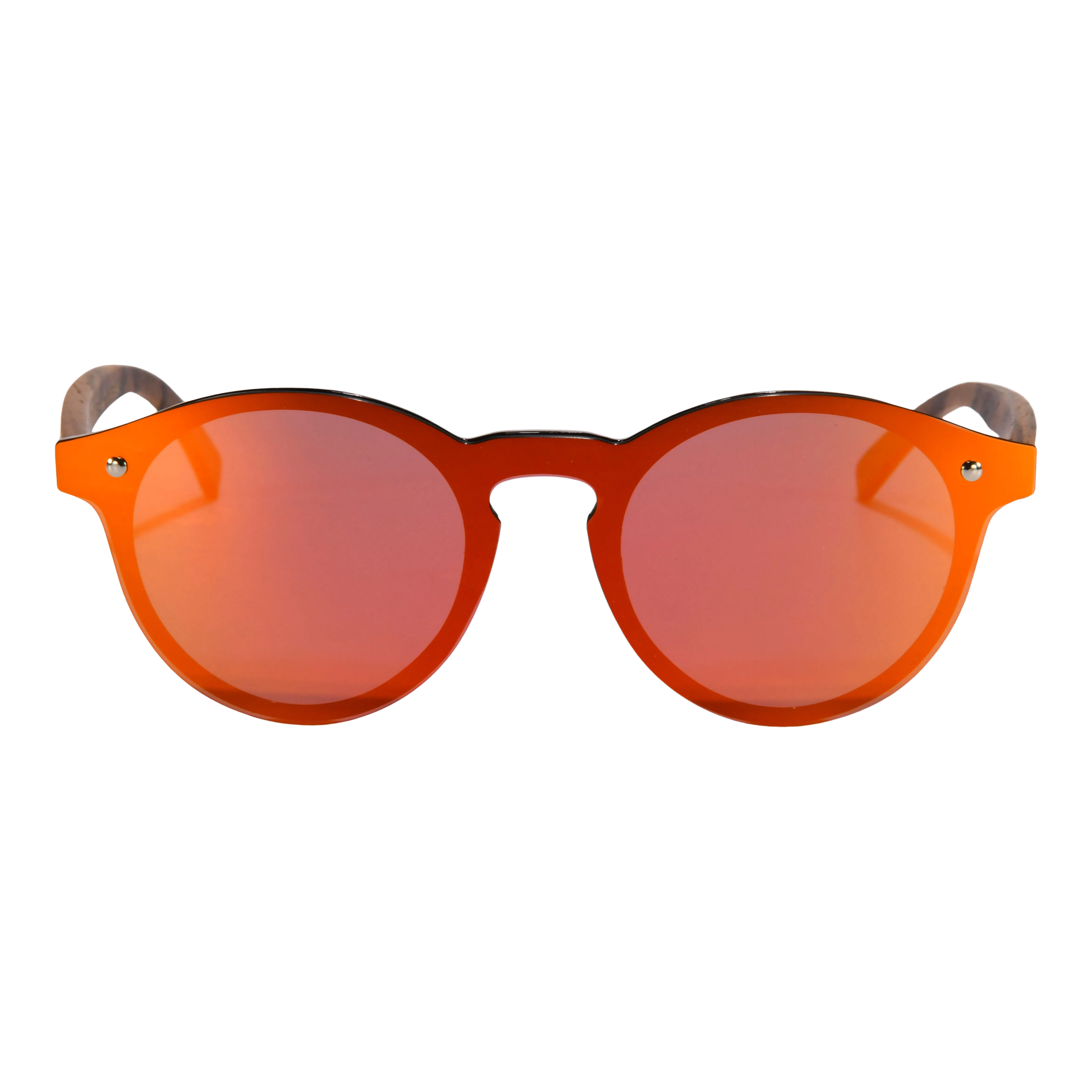 A three-quarter angle: Tilting the camera so you can see some of the top of the product.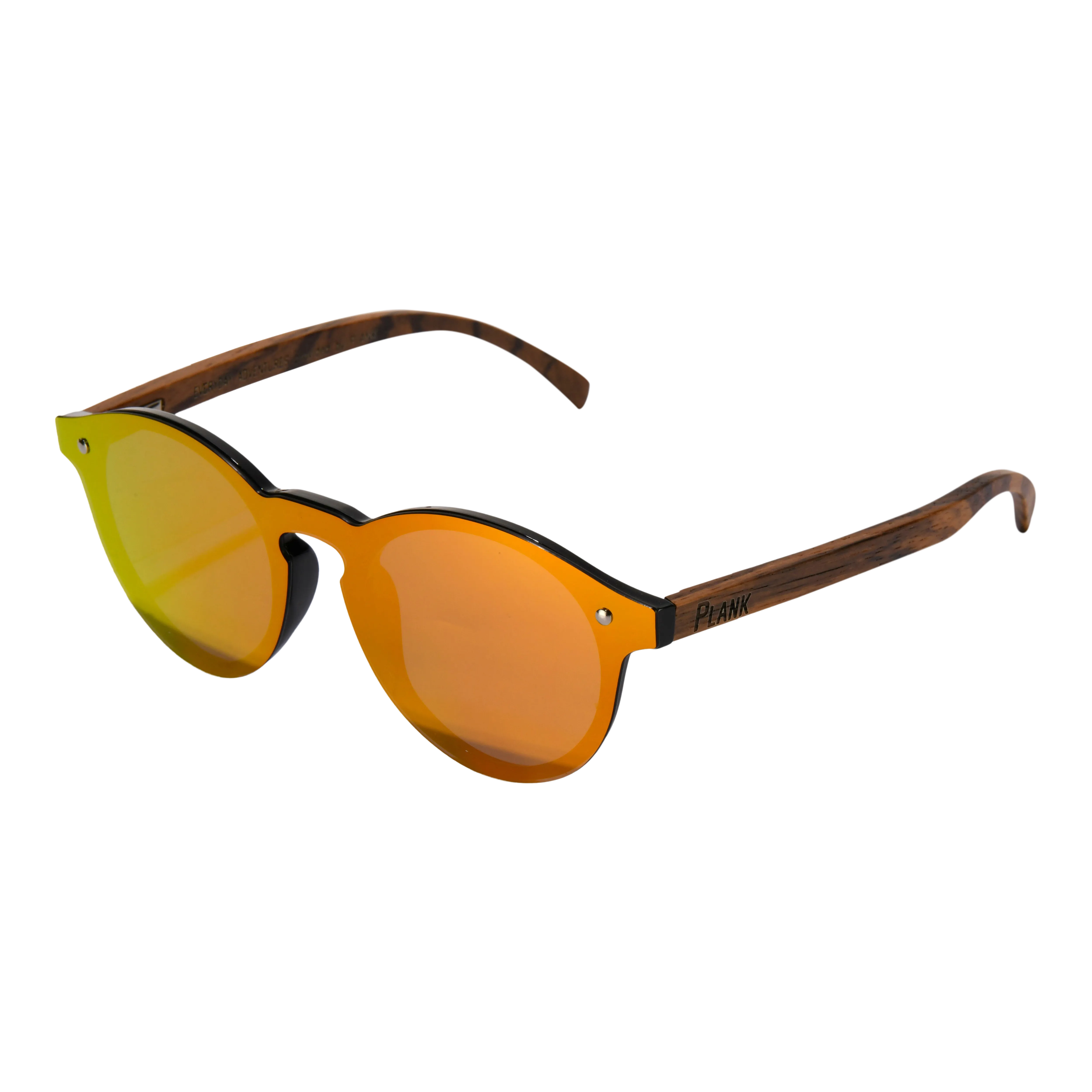 Lay flat, shot from above: The product is placed on a table, and a camera shoots from above. This option is great for books, wide shots of jewelry, or food.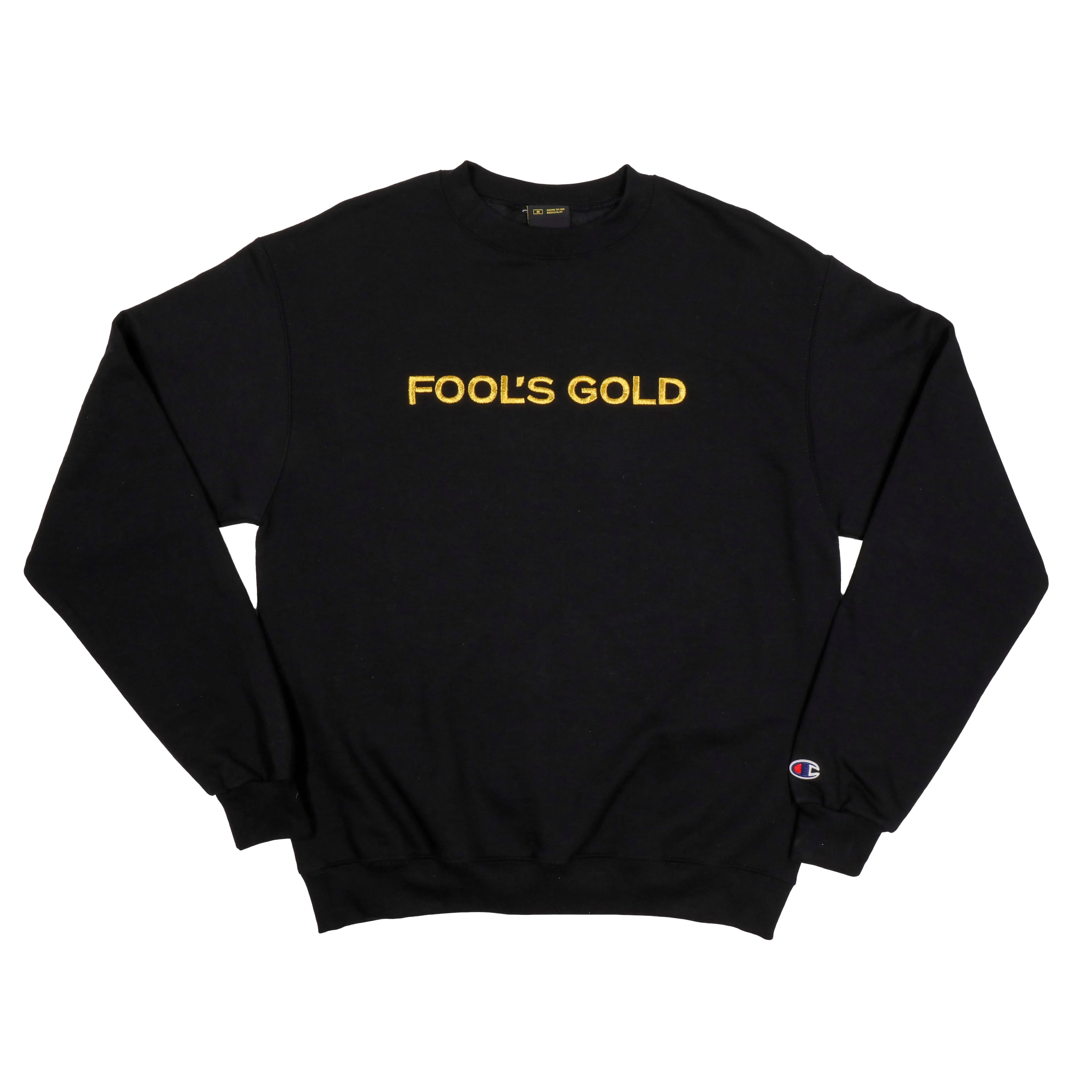 Close-up shots: This is great for showing details. For example, embroidery or jewelry. Avoid shooting only close-ups, as this limits how you can use the images.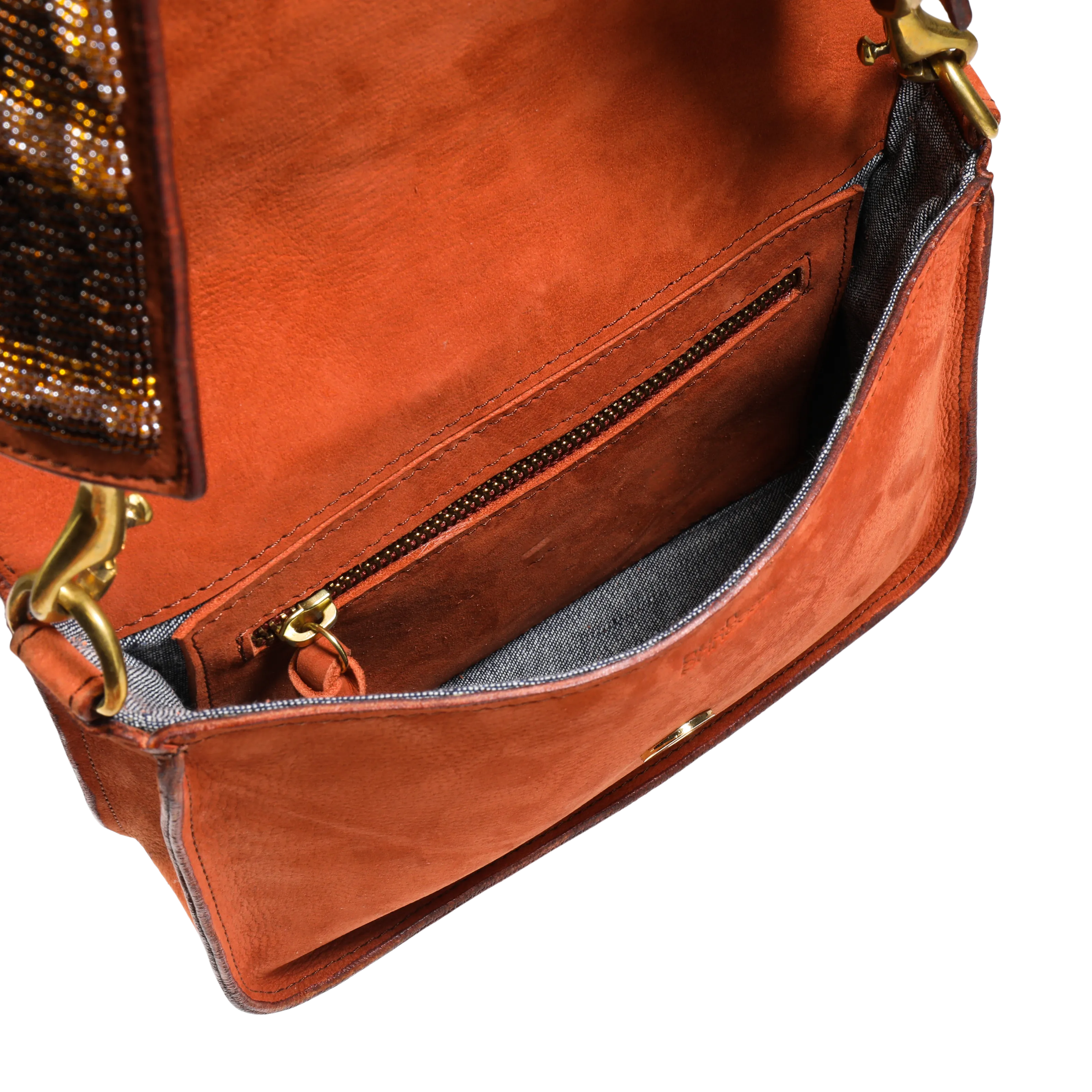 Group shot: This is great for showing different varieties of the same product, such as different colored/scented candles or pans. If you have products of varying sizes, a group shot can give customers context.

Product labels
If you're photographing products that have labels, such as a jar of tomato sauce or a bottle of face cream, make sure the label is centered in the frame, with an equal amount of space on both sides. You want customers to see the label clearly, and it's a lot more visually appealing when it's centered. On that note, make sure that you print high-quality labels. It may not matter to someone shopping in a store, but any issues with the resolution will be obvious in a photo.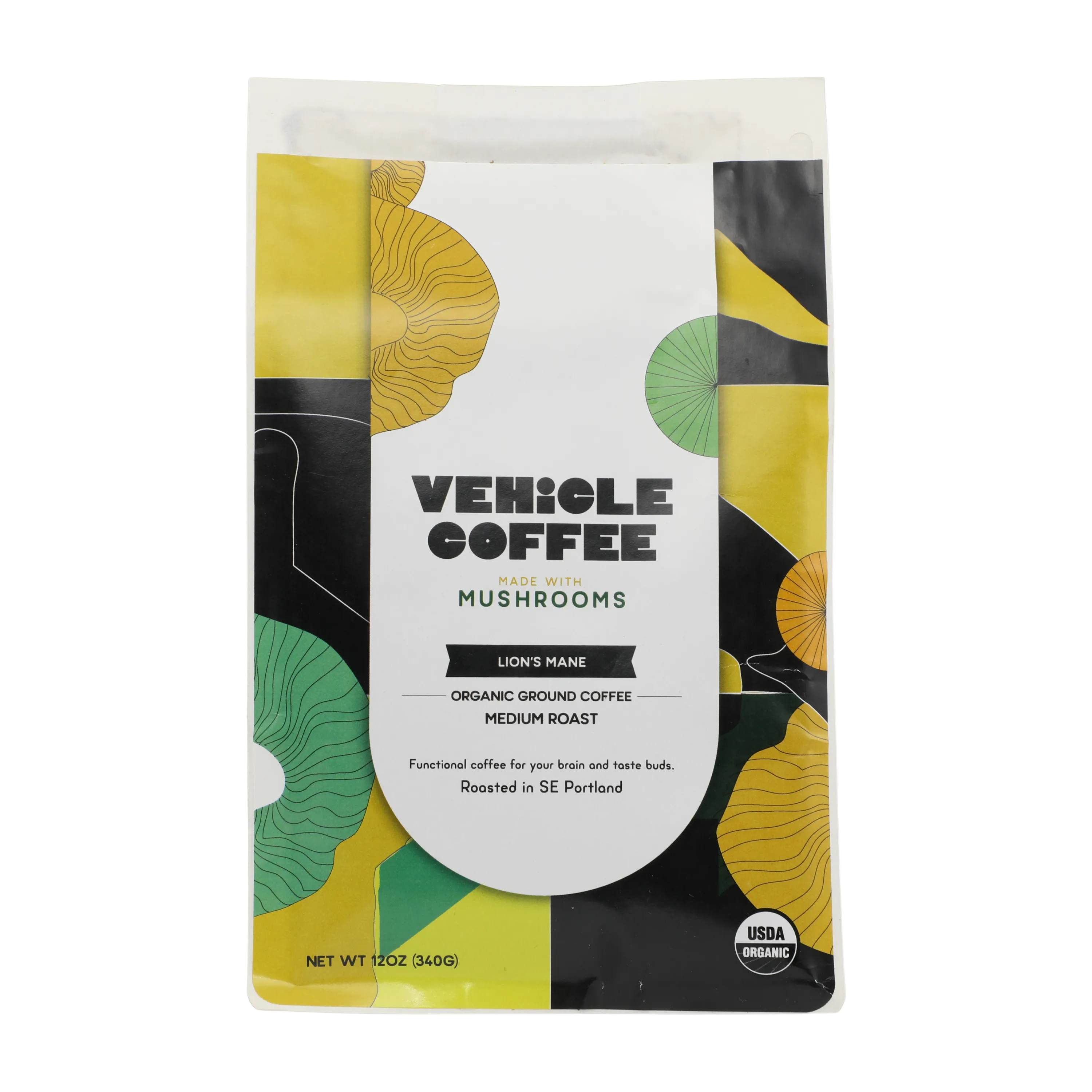 Backgrounds
The background for your product photo can add ambiance and context. It can also reflect your overall brand look, particularly if you're using these photos to liven up your site or social accounts. Play around with interesting fabrics and textures that may be appropriate, depending on the item you're shooting.
For eCommerce photos, Siminerio suggests shooting on a solid background so that nothing distracts from the product. You can also edit out the background easily, thus eliminating shadows, if that's the look you're going for.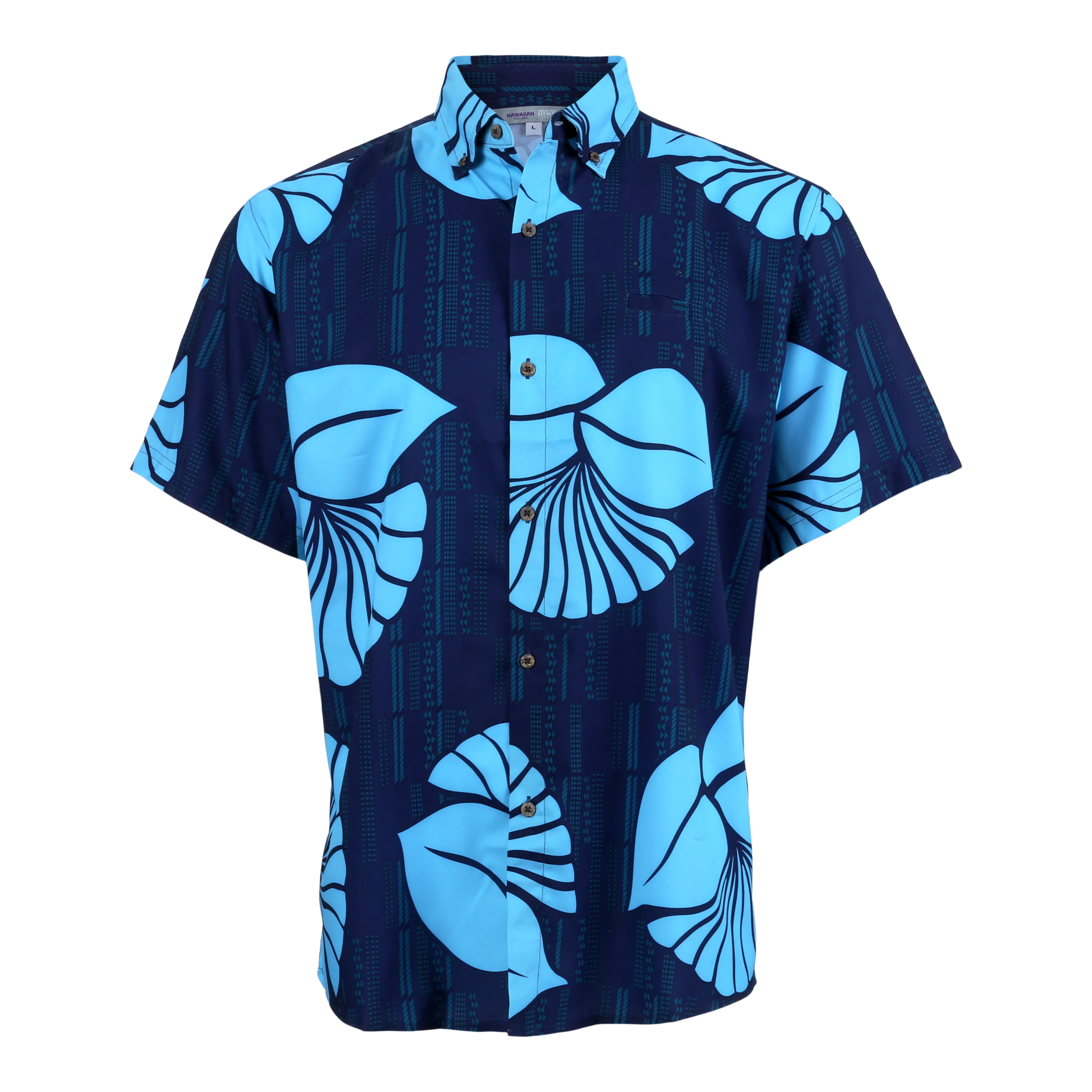 "If you think about what you're seeing on sites like Amazon when you're shopping, it's probably the item and on a solid white background. You're not seeing a shadow of the product because it's not the real background…everything gets cut out and then pasted onto a white background," Siminiero says.
Consistency
Make sure that you have a consistent style for your product images. You can always have a variety of additional images, but you want a clean look on your site, with product images shot from the same distance and similar angle.
Product photography lighting
Lighting is one of the most critical factors in determining how your photos turn out. Even a high-end camera can only do so much if your lighting is harsh and uneven. "It's important to showcase the product as accurately as possible," Siminerio advises. "If the lighting is distorting it, then that's going to make it harder for a customer to know what they're buying. They want clean lighting all the way around, so that way every part of the product is illuminated."
Tips and tricks for lighting
Make sure your product is evenly lit. If you have a couple of lights, place them toward the front of your product, at 45-degree angles on either side.
Use window light to your advantage. If your only light source is a window, create your setup so that the window is in front of the product, but behind you while you are taking the photos. You want the light to illuminate the front of the product.
Use a silver or white reflector. Placing reflectors opposite your light source can fill in any shadows.
Use a light box. If you don't want to mess with a bunch of lights and you'll be photographing a lot of products, you can invest in a light box. Also known as a light tent, a photo light box is a box that has translucent sides and a white backdrop. You can place your product in the box and take photos that are well lit.
Shooting in harsh light
If you're shooting your products outside in natural light or have a bright window, you want to avoid harsh, direct sunlight. One hack for this is to hang a white shower curtain on a rod or boom arm so that the light is filtered through the curtain.
To soften harsh indoor lights, Siminerio suggests using diffusion paper, a frosty semi-translucent paper that can be clamped onto your light.
Shooting reflective items
When shooting reflective metallic items such as jewelry, Siminerio surrounds the product with folded white cards. This ensures that the product doesn't catch dark reflections, which can distort what it actually looks like. For example, without the white cards, a silver ring might look dark grey. With the white cards, the ring's bright silver color comes through in the photo.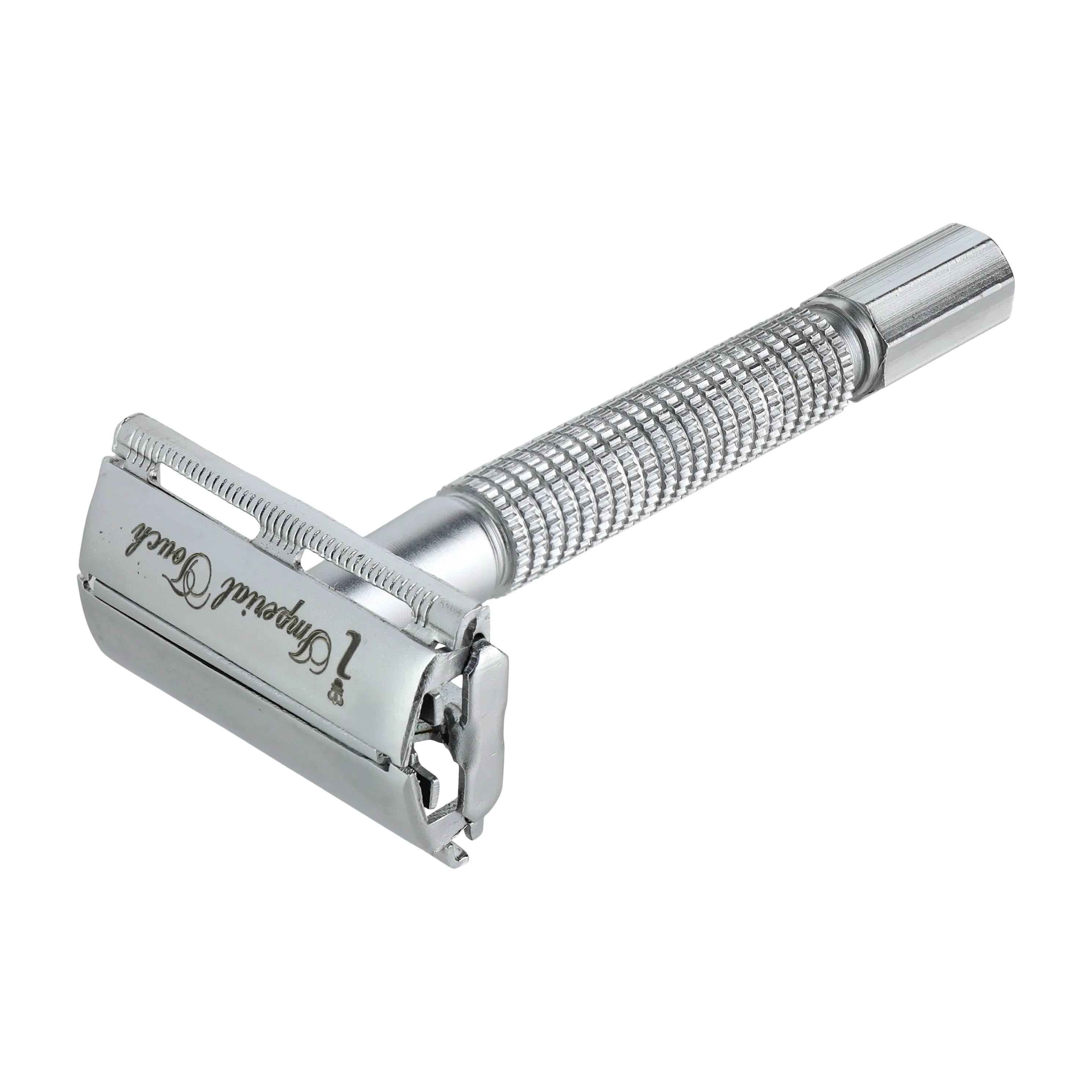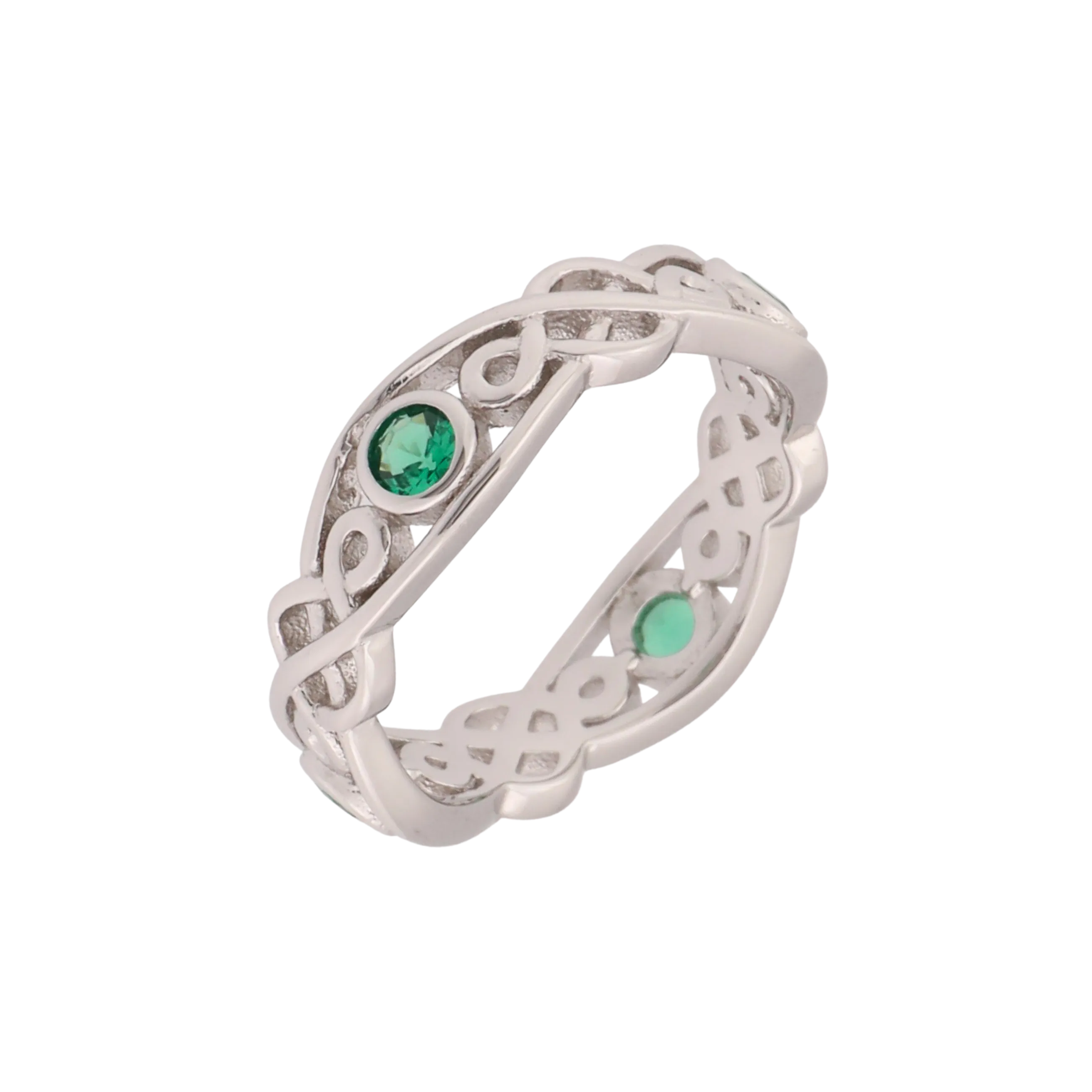 Shooting product photography
Both digital single-lens reflex (DSLR) cameras and smartphones will enable you to take high-quality product photos.
Ensure that your whole product is in focus, especially for eCommerce photography.
Consider getting a tripod for your camera so that you eliminate any movement that might lead to a blurry photo.
Get a macro lens for gorgeous close-up shots of smaller items such as jewelry. You can find these lenses for smartphones as well.
The Square Photo Studio app can be a game changer for shooting product photography with your phone. This iOS app that lets you take high-quality photos and edit them right from your phone — without needing any editing skills. You also don't need to worry about where you shoot, because you can automatically remove the background, then style your photo with other background colors and realistic shadows. It's a great option for packaged goods or items that don't need a highly stylized or close-up shot, such as wine bottles, jars of beauty cream, and hair care items. It can also work for shoes, apparel and one-of-a-kind ceramics or fragile home goods. With the app, you can quickly populate your online catalog with product photos and start selling.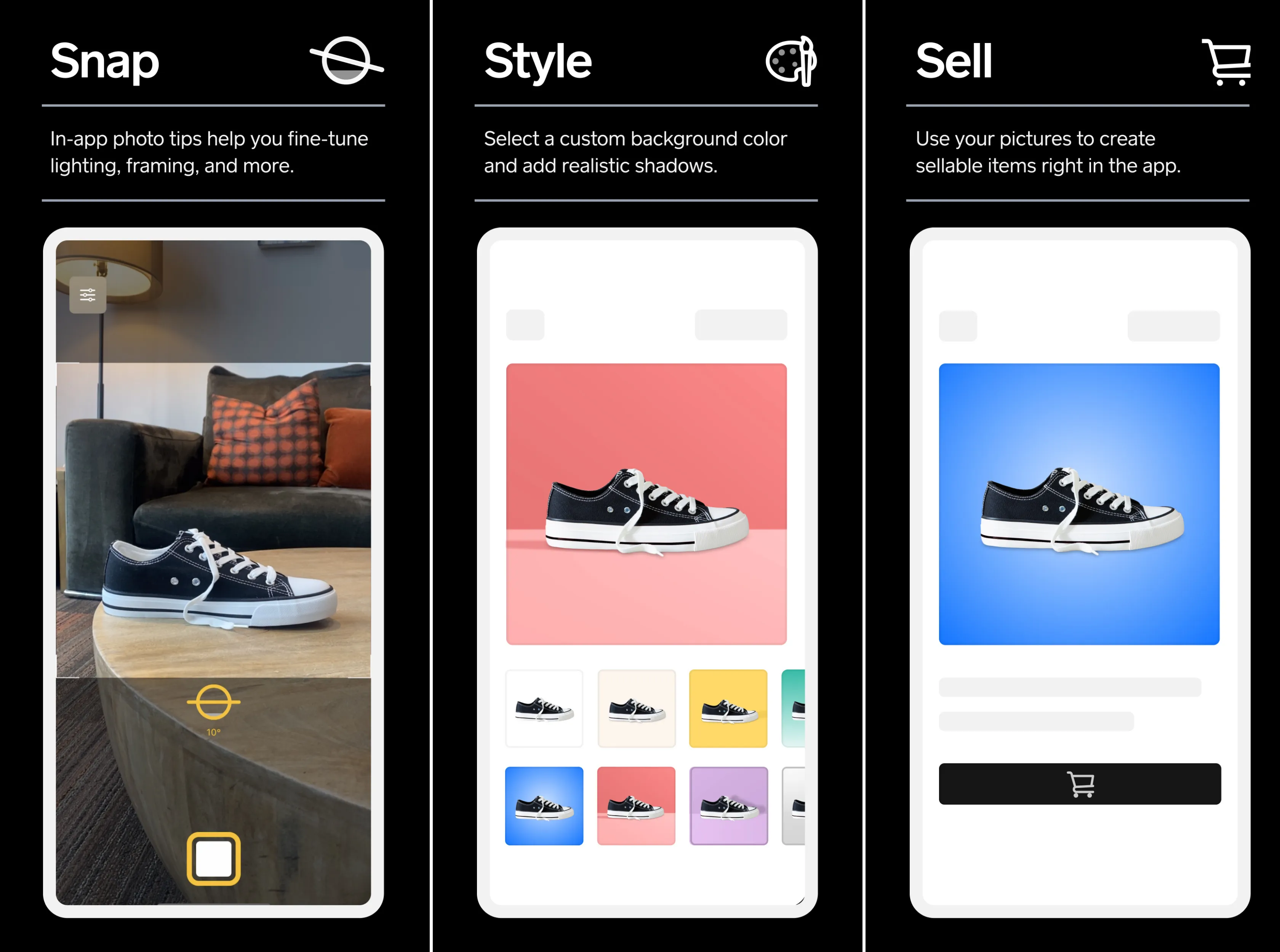 Using a professional service
While you can absolutely take great product photos yourself, sometimes you may prefer a professional. The right professional photographer takes things to another level. Make sure you find someone who has experience with product photography as well as styling products.
It doesn't have to be a huge investment. With Square Photo Studio, a three-photo pack starts at just $19.95. You just ship the products you want photographed, and within 14 days you'll have images that you can download and start to use on your site.
Siminerio's final tip? Whether you take your own photos or use a professional service, put some thought into your product photography.
"These are your products that you invested so much time and effort and money into producing," she says. "Put the effort and love into creating images of your products, so that your hard work and beautiful packaging can be showcased appropriately."