Table of contents
Wisconsin isn't traditionally known for its fine wine or Neapolitan style pizza, but Vines & Rushes Winery in Ripon, Wisconsin, serves up plenty of both, homemade in the Midwestern state.
Ryan Prellwitz and his wife Megan turned the strawberry farm where he grew up into something even more fruitful than he could have imagined when he started: a bustling vineyard.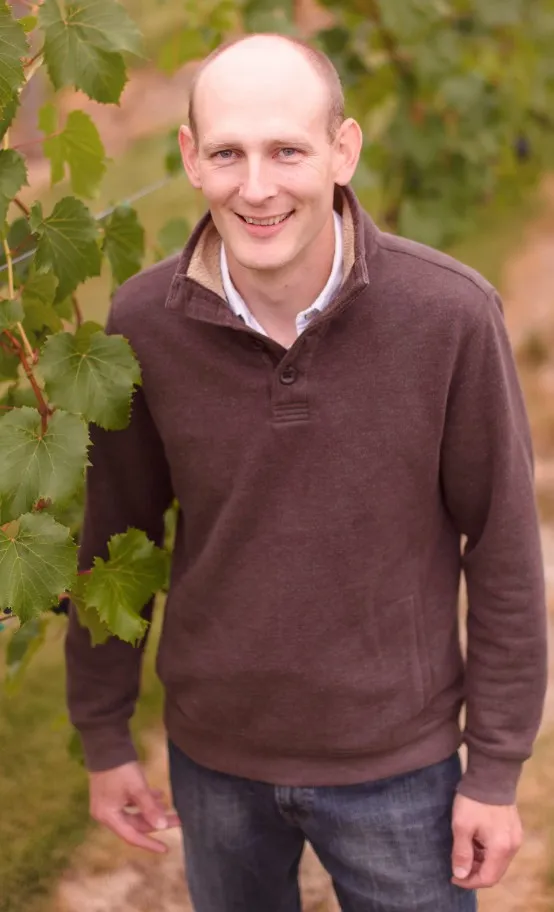 It all started with a seed of a business idea, or rather an idea for a seed. When Prellwitz was thinking about returning to his family's farm to get back to his roots in agriculture, his father mentioned the possibility of growing grapes in Wisconsin. Intrigued, Prellwitz started to dig into what it would take to pull it off. He purchased and planted 50 vines to test his hand and see whether they could thrive. More importantly, he wanted to know whether he'd enjoy starting a business.
The Future of Commerce Report: 2024 Edition
Tell us a little more about yourself to gain access to the resource.
Thank you!
Check your email for your resource.
The vineyard grown from those 50 initial vines into a five-acre winery that now offers wood-fired Neapolitan style pizza, beer on tap, live music, and public and private events throughout the year.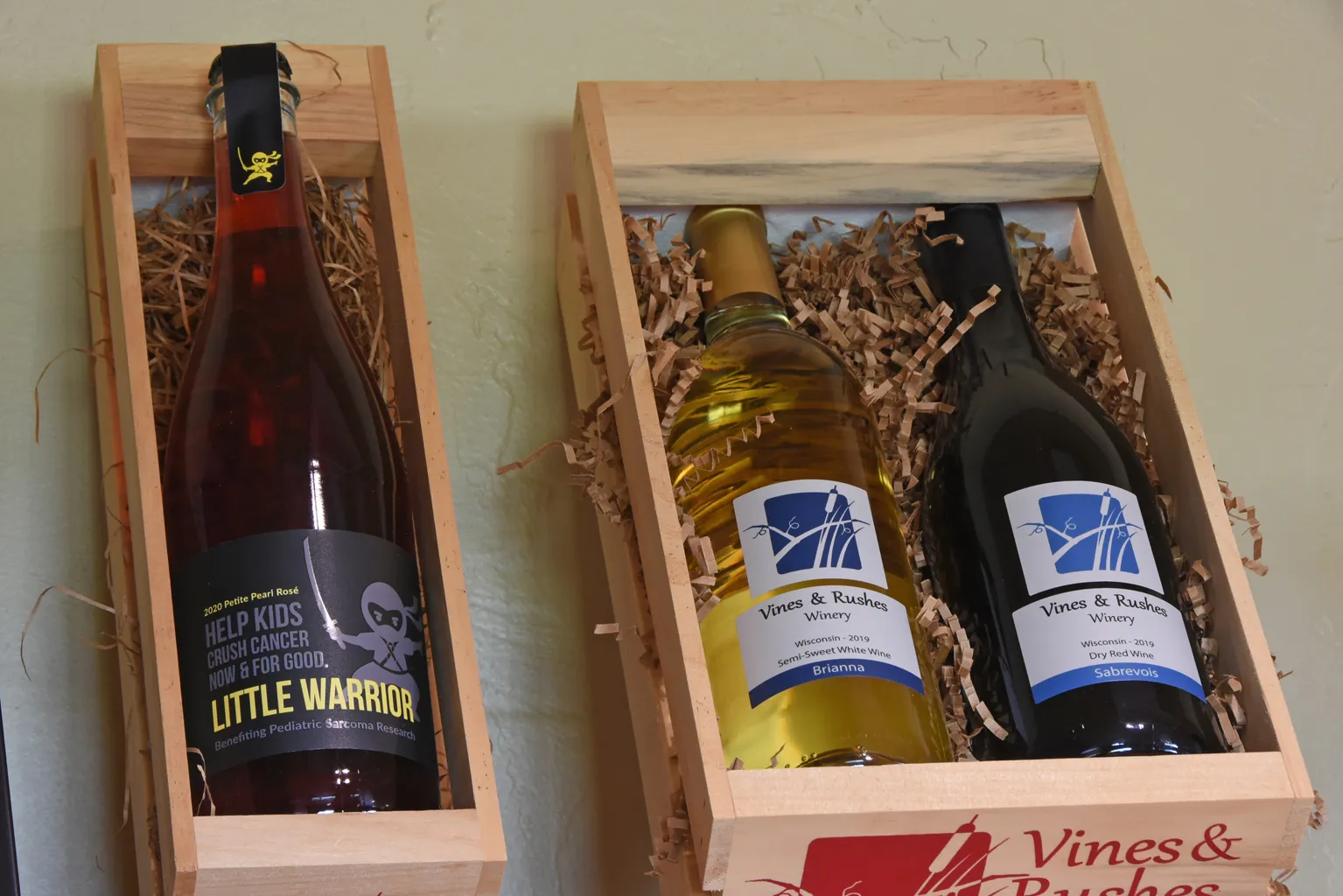 Starting the journey without knowing the end
Coming from a nontraditional winemaking state with no professional wine experience, Prellwitz left plenty of room for his plan to change. "We put up a building that could have easily become a machine shed if the winery didn't work out." His willingness to start the journey of entrepreneurship without a defined end state allowed him to shape the business as he went along.
"We had a lot of flexibility in mind. We didn't know what we were going to need or what would happen along the path."
Partnering with Square has given Vines & Rushes Winery the technical adaptability to continue to evolve and expand as it goes. Prellwitz noted, "We've kind of grown at the same pace that Square has — in our offering as a business and in Square's capabilities."
Vines & Rushes has been using Square products for 12 years, initially as their point of sale system. Then, they added Square Payroll in order to manage timecards and payroll for their growing team, Square Messaging to keep customers updated about their orders, Square Kitchen Display System for the restaurant, Square Online for online ordering, and more.
"We've been a beta tester with Square since the original contactless reader came out. Square has been a really great partner. They're willing to listen to us and prioritize our needs as a business, more than any other business I've ever worked with," Prellwitz said. Through this partnership, both parties offer value to each other and have helped each other modernize to meet evolving business needs.
This focus on flexibility has allowed Vines & Rushes to thrive even without knowing what the end goal will look like. While some entrepreneurs have a clear picture in their minds of what they want to attain, Prellwitz takes an opposite approach in developing Vines & Rushes Winery, starting with an idea and seeing how it unfolds as he goes.
"Where a portrait artist has somebody they're painting a portrait of, we work more like a sketch artist. We're sketching the business from scratch without a picture that we're mimicking." One of the biggest benefits of this approach, he says, is that he's been able to learn rapidly and adapt to gain an understanding of what his customers want.
Expanding the dream
When it comes to understanding what customers want, it's about trying new things and adapting to what works. "What I've created is what I would like to enjoy," Prellwitz said, "if I had the time to enjoy it."
The busy lifestyle of an entrepreneur leaves little room for relaxation, but in building this business, Prellwitz has been able to bring his favorite things into his life, like pizza. And they're things that other people clearly enjoy too.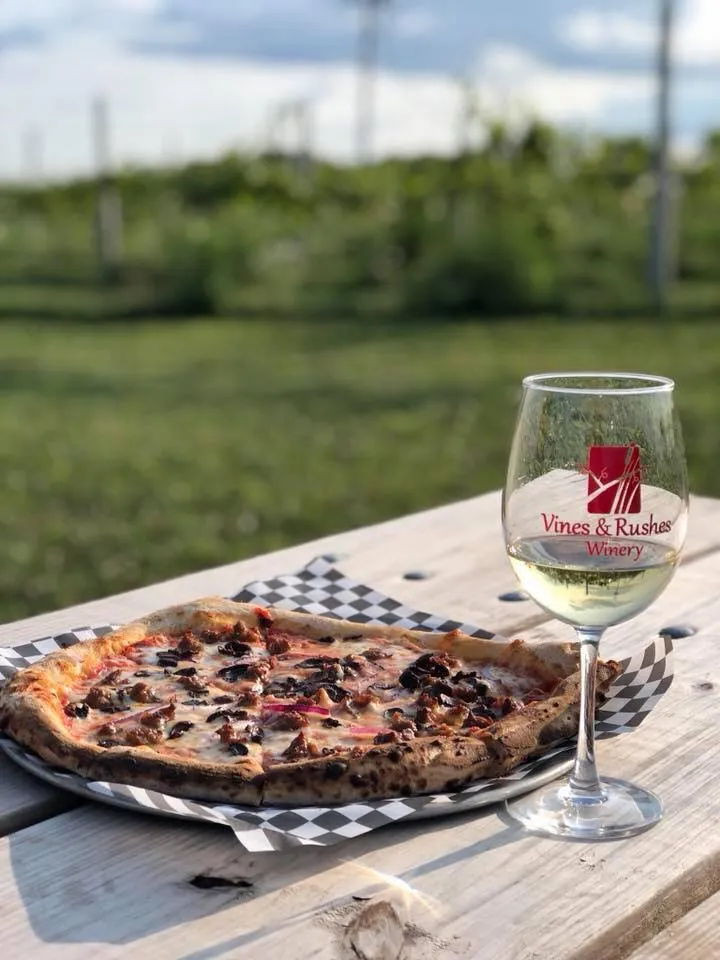 Crafting the Vines & Rushes experience has included four building expansions in ten years, as Vines & Rushes Winery spread beyond wine into food and events, as well as selling online.
For wine lovers, Vines & Rushes offers a unique and interesting product, as the grape varietals grown in Wisconsin are quite different from those found in California and other popular winemaking regions.
"We use varieties that can survive our winters in Wisconsin and the upper Midwest," Prellwitz explained, "which allows wine drinkers to step outside their box and have a unique and interesting experience that may make you think differently about what your tastes are."
For those who aren't pulled in by the wine, there are plenty of other reasons to visit, including wood-fired pizza, beer on tap, and year-round events, such as live music, dinner pairings, and classes.
Finding the right people
Like most people with an entrepreneurial spirit, Prellwitz has the energy and willingness to roll up his sleeves and do the hard work. But he acknowledges that he can't do it all himself if he wants to maintain high quality across so many offerings. He says that the key to exploring new avenues for Vines & Rushes Winery lies in finding the right employees.
"One of the biggest challenges is staffing," Prellwitz explained, "in the sense of 'who,' not 'what.'" As the business expands to add new products and offerings, he cannot have his hands in everything.
"Finding those key people who can handle things without me being involved is one of the most important things for building a strategy that works."
When the business first started cooking fresh pizza, Prellwitz spent all of his time in the kitchen. "Any time we add something new, I'm heavily involved in it until I work myself out of that job and hire the right people to keep it going." Today he has a great team of people who act as an extension of himself to accomplish everything he'd like to be doing. Knowing that he can rely on his team allows Prellwitz the freedom and time to explore new ideas and to continue refining the business's offering.
"Success isn't a point you reach. It's a continual thing you're pursuing," he said. When asked what the future holds, Prellwitz said proudly, "We're still painting that picture."