David and Danel de Betelu's San Francisco tea salon and patisserie, Maison Danel, is steeped in love. After all, it was inspired by their wedding in Biarritz, a seaside town in the south of France. Their bakery's logo is their wedding monogram, two interlocking Ds. The colors of the boxes that they use for their delivery experience match the shades of hydrangeas at their wedding. And their concept is based on the tea salons they enjoyed together in Europe.
"In Europe, if you go to a tea salon, it's a whole experience. You feel relaxed. Everything's beautifully presented," David says. "We always treasured those experiences. Because we both love food and love the French joie de vivre, we wanted to create something that reflects everything we love in a place."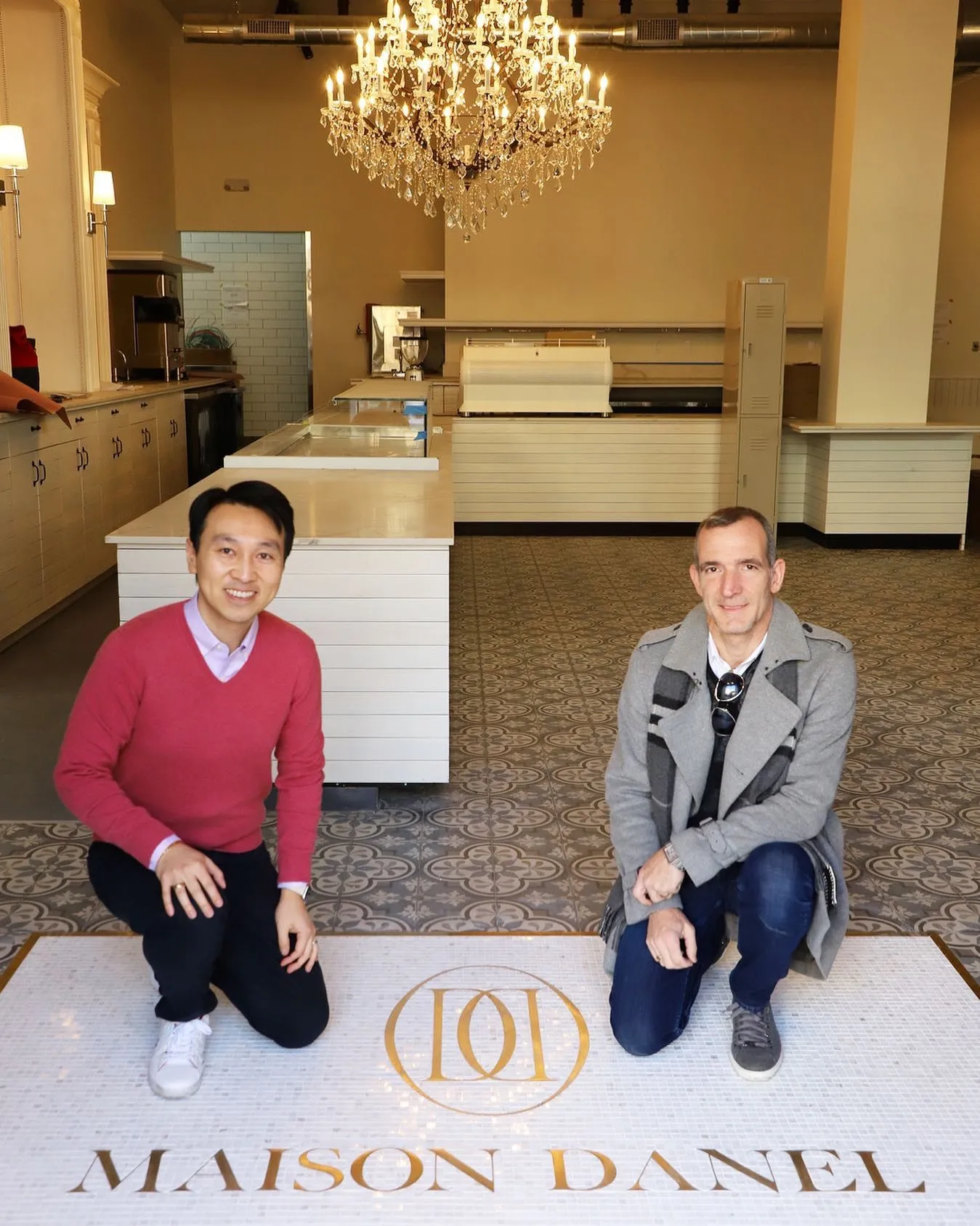 Even their location is a reflection of who they are. While the gritty Tenderloin neighborhood doesn't exactly conjure up a luxurious Parisian vibe, the de Betelus felt an instant connection to it. From a business perspective, they were able to get more space for the money. From a personal perspective, the Tenderloin's role in role in gay history was meaningful; it was the site of the first LGBTQ rights riot in 1966, even preceding the famous Stonewall riots in New York.
"We're on Polk Street [which] at one point was the original gay neighborhood of San Francisco," David explains. "Plus, it's sort of a transitioning neighborhood and there's a lot of diversity. A gay immigrant couple opening a restaurant in this Polk Street area, being part of the continuing story and revitalizing the neighborhood, makes sense."
They wanted people to experience the same joy they felt in Europe, without ever having to leave the neighborhood.
"It's our dream, and we realized this dream. To see this place open [before the pandemic] and see everybody coming in and telling us, 'I feel like I'm being transported to Paris,' it's just exactly the feeling we wanted to convey," David says.
'You either give up or you have to innovate'
Few have gotten the chance to experience Masion Danel the way the de Betelus envisioned it. Their 4,000-square-foot bakery was forced to close for in-person dining one month after opening, and they had to pivot to takeout and delivery — something they initially did not intend to offer.
But after spending five years searching for the right location, two years on construction, and their life savings to make this shared dream a reality, they weren't going to give up. They turned delivery into a delivery experience, with colorful bento boxes of goodies that elicit the sense of anticipation and excitement customers would normally feel waiting for the server to bring out their next course.
To optimize it for takeout, they turned their boeuf bourguignon French stew into a boeuf bourguignon sandwich. And they doubled down on their French specialties, turning out high-quality pastries like chausson aux pommes (French apple turnovers) and oreillettes à l'abricot (apricot pastry), which aren't available at just any bakery. The de Betelus are continuing to invest in making the Maison Danel experience memorable for customers — no matter where they are.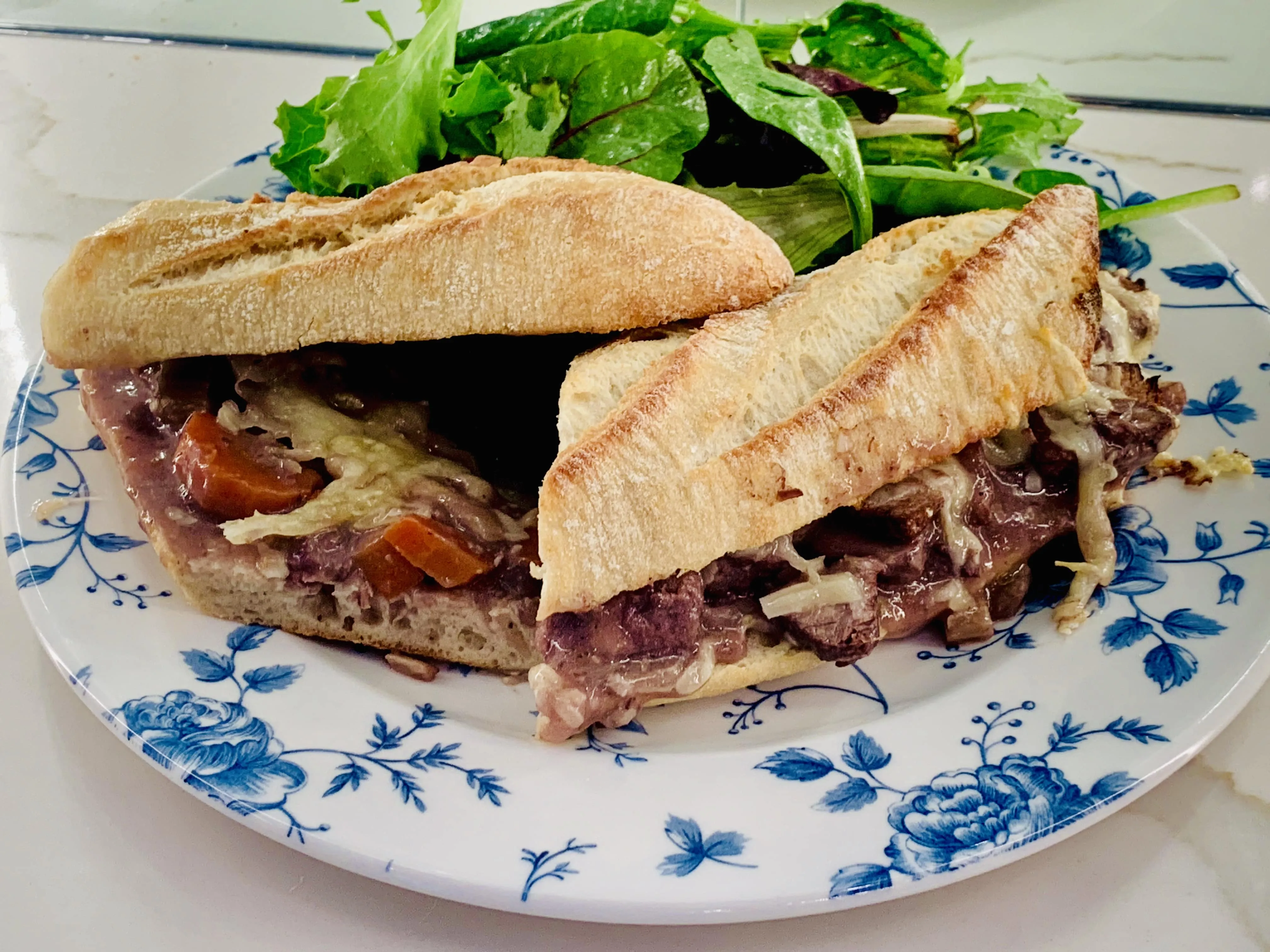 "There are two lessons that we are taking into 2021," David explains. "You have to really stay true to yourself, and figure out what makes you unique. And, in the face of adversity, you either give up or you have to innovate. You can't just keep doing the same things over and over and expect a different result."
Harnessing the 'collective spirit'
The pair admits that some days, it's hard to stay positive. But they lean on each other and the community to stay resilient. What they've realized is that they don't have to go at it alone. They've joined forces with other local businesses so, together, they can all work toward future growth. "Businesses, vendors, landlords," David says, "have all been more willing to work together in ways that might not have happened in the past."
For example, Maison Danel teamed up with a new beer bar in their building to get permits from the city to build a parklet next to the building for shared outdoor seating. They're also inquiring whether a sushi restaurant in the building wants to collaborate on the space as well.
"This is probably something that we wouldn't have discussed before, like, 'Oh yeah, we have a lot of seating in our tea salon so have people come over and have sushi or have a beer,' like that just didn't make sense," David reflects. "But now, those are the conversations we're having. We're all small business owners. The more success that we see in the neighborhood, the better it is for everybody."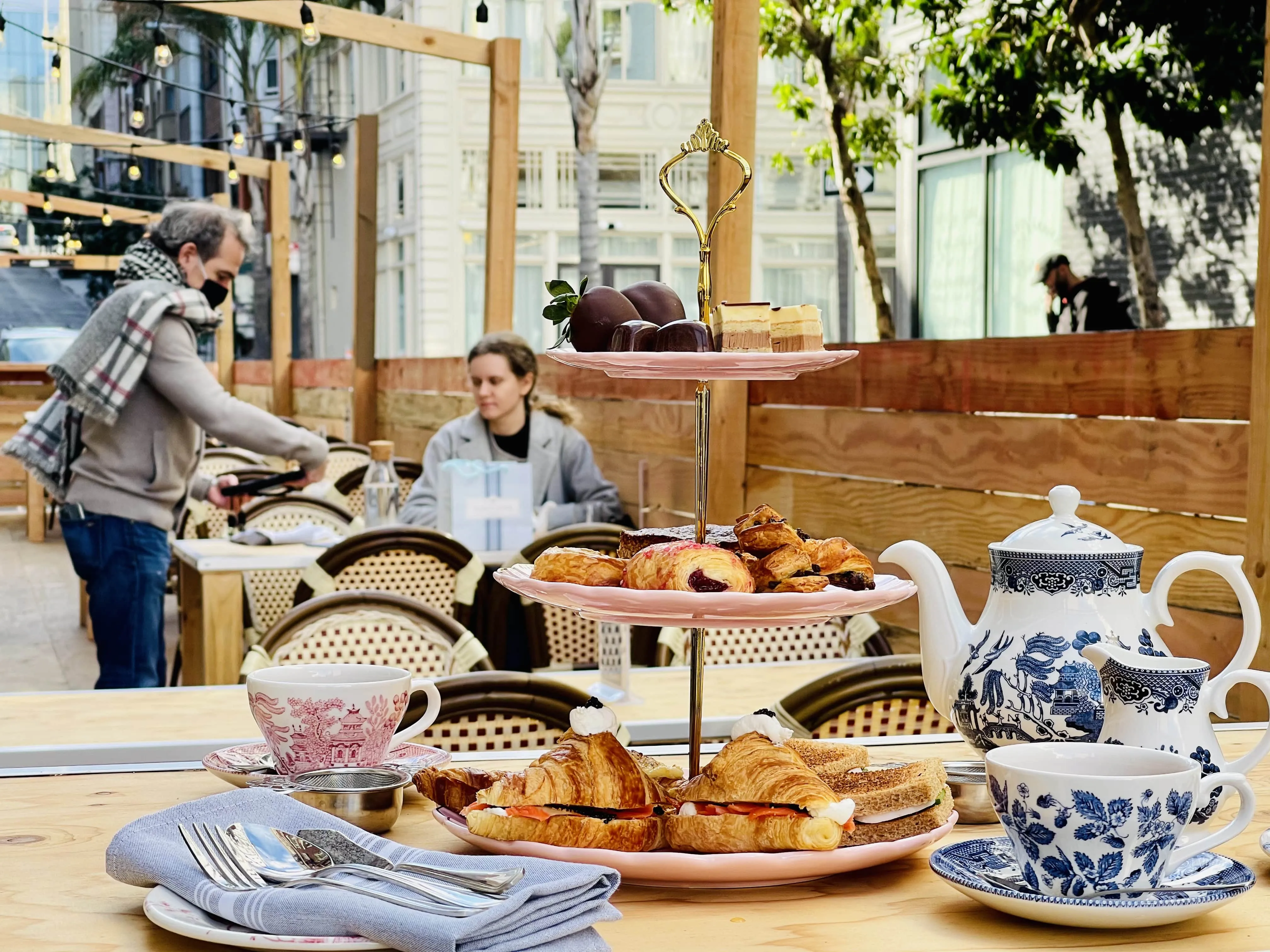 Additionally, Maison Danel is looking at other ways to partner with local businesses, potentially wholesaling some of their popular baked goods. A neighborhood gelato purveyor pitched a mutually beneficial collaboration after trying one of their croissants.
"She's selling gelato in the afternoons, but we're selling croissants in the morning. So maybe, she can take some of my croissants and have breakfast, and then maybe we can take some of her gelato and then people come in for gelato in the afternoon. She views gelato the same way we view croissants. She's a third-generation gelato maker and all the ingredients are very fresh," David says. "From there, it's [about] how can we complement each other."
There's incredible value in getting to know your neighbors and finding out how you can cooperate and make a bigger impact together. Check in with the business owners around you, David advises, and ask how they are doing. Learn about their offerings. Think about how you can help them and how they can help you.
"I feel the sense that people want us to succeed. And we want other people to succeed as well," David says. "I think there's more of a collective spirit to make sure that the fabric of small businesses and what makes the city unique continues."
About Square
Where others see challenges, business owners see possibilities. Square builds tools that let businesses bring those possibilities to life by enabling them to reach customers online and in person, manage their front- and back-of-house operations, and access financing. Square can help your business succeed — on your own terms. Learn more about Square.