Table of contents
Civil Alchemy doesn't exactly fit the typical description of a retail store. They're a retailer and wholesaler. They have their own lifestyle brand. The family also runs a restaurant and deli in the same downtown area in suburban St. Louis. They've reclaimed the idea of what a retailer can be — from what they sell to how they sell it — and their refusal to do what others do is creating incredible opportunities ahead.
When supply chain issues impacted their orders in 2020, they turned to their local maker community. When wine, beer, and spirits were the only category selling, they launched a pre-order program. When customers asked for bouquets, they went out and foraged them on their property. When sales for flowers and alcohol weren't consistent, they spun up a subscription program. Civil Alchemy's out-of-the-box thinking allows them to quickly spot opportunities without letting go of the charm their customers know them for.
"The soul of the business is in a lot of ways, Kelley, my mother," says Ian VanDam, who co-owns eclectic St. Louis boutique Civil Alchemy with his mother, Kelley Barr. "I've really tried to work around and build a material and commercial space around her general interests because she is such an inspiring woman. She is so creative and so engaged and so excited about the adventures that life has to offer," says VanDam.
Civil Alchemy's bold bets complement each other, and so do the mother-son duo at the heart of it all. "I'm really good at connecting the dots and figuring out what we need to do. She is so creative, and so inspiring that she draws a lot of her inspiration from within," VanDam explains.
Civil Alchemy: The brand that started it all
VanDam and his mother started the 3,500 square-foot boutique in 2017. They quickly expanded their business portfolio across the main shopping corridor in Webster Groves, a suburb of St. Louis, and began selling their products in more than 100 retail stores nationwide.
The business is like an old corner store "that felt really comfortable for everybody to come in," VanDam describes. They curate products locally and around the world from makers and marketplaces, focusing on categories they enjoy, like gardening, hiking, foraging, and cooking. The products are from "the people who are making the products the best," says VanDam, like silver jewelry from Rajasthan, a state in India, and tools from Japan.
"Everything in the store has been picked up by us and with the intention that everything can be used. There's no such thing as decor for the sake of decor."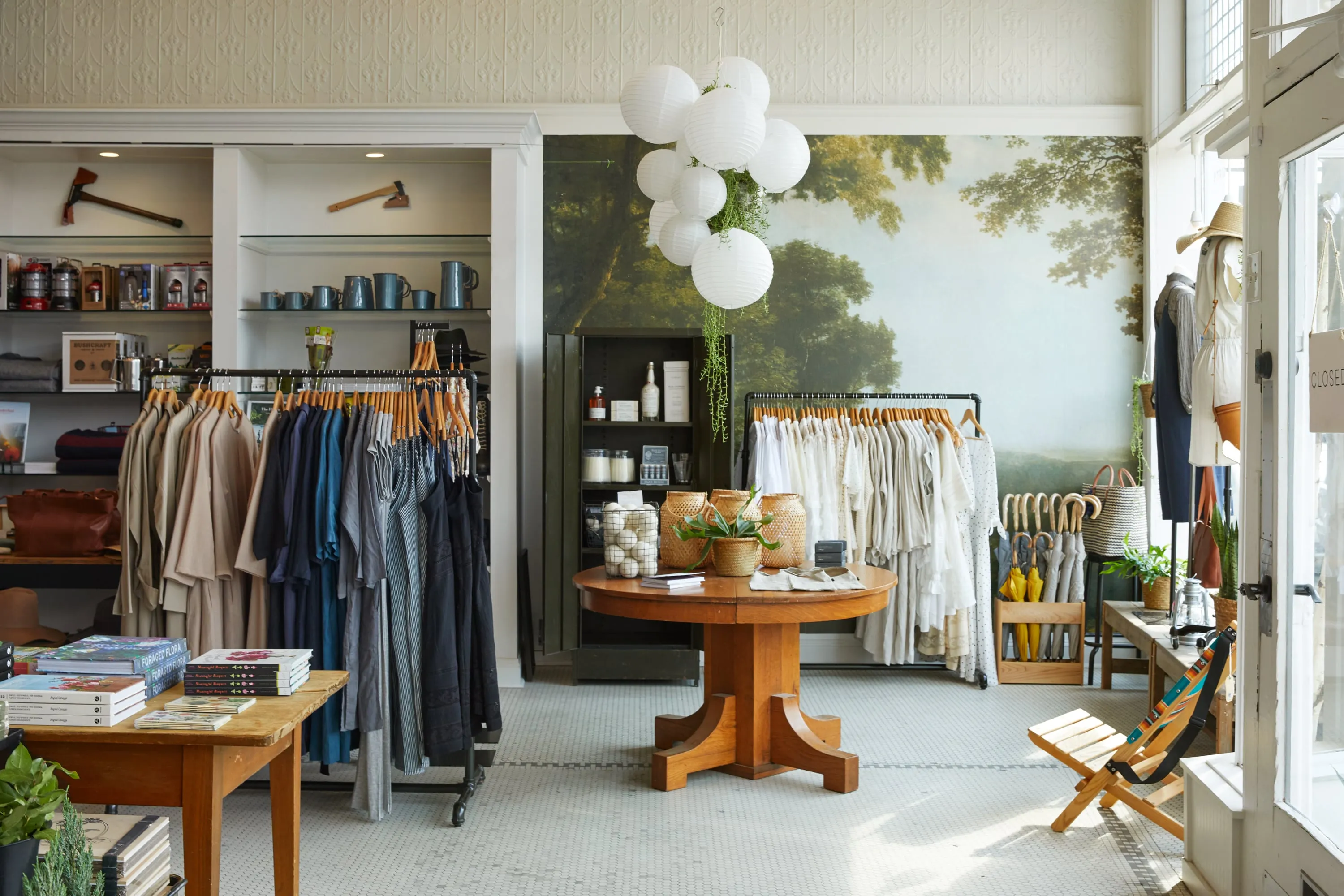 In addition to reselling goods, they also have a lifestyle brand, with around 250 SKUs in their collection, spanning jewelry, housewares, scarves, wool hats, and leather bags.
In 2020, all of the strategies that were working for Civil Alchemy slowly stopped. "Those advantages went out the door because getting things from point A to point B — the uncertainty that came with that — was crazy," says VanDam. So he looked down the street to his local maker community. "Why would I add new products that I couldn't guarantee when I have a maker who's got a workshop a mile away from me?"
Diverse sister businesses allow them to take risks
Civil Alchemy is only one of the brands VanDam and Barr are behind. The family also owns a new deli/market called the Annex, a restaurant called the Frisco Ballroom, and a gin company called Truly Floral Spirits.
"We love the idea of having these brands that are kind of the same, but not," says VanDam. "There's this overarching umbrella where they're all kind of a part of the same general mission, aesthetic, core, but they really are allowed to have their own relationships."
As customers discover each business in their portfolio, they fall in love with each new brand. And it's why VanDam and Barr are able to "strategically shrink and pivot back into the things that do work."
The liquor bet
Little did VanDam know, but in 2017, a business bet would allow payoff for Civil Alchemy in 2020. "We were just trying stuff," says VanDam. Truly Floral Spirits was originally a gin they created for the store, and customers were immediately drawn to the bold, blue color created by the botanicals extract.
"We realized that we probably could have a larger audience from this. We could be in multiple states eventually with this product."
In spring of 2020, their spirits sales were going well as in-store shopping stopped. So a distributor suggested they try a pre-order program of their wine, beer, and spirits to maintain overall sales as other categories were dropping. VanDam went on Instagram and talked directly to Civil Alchemy followers, explaining how the new pre-order program would work.
A few weeks after launching, they were up to 200 orders.
"All of a sudden it's like, 'Oh wow, this is working right now,' says VanDam. "And it really accelerated our wine and spirits program outside of just Truly Floral. That energy never really went away."
The floral bet
When customers started telling VanDam they wanted flowers, they set up a flower pre-order. Since flowers expire, they had to be extremely in tune with their inventory levels. Perishable inventory, like flowers, requires a whole new set of strategies to prevent businesses from stocking too much or too little, or having to quickly sell or donate excess. Not only did VanDam order from their local wholesaler, but they also went out on foraged wildflowers on their property.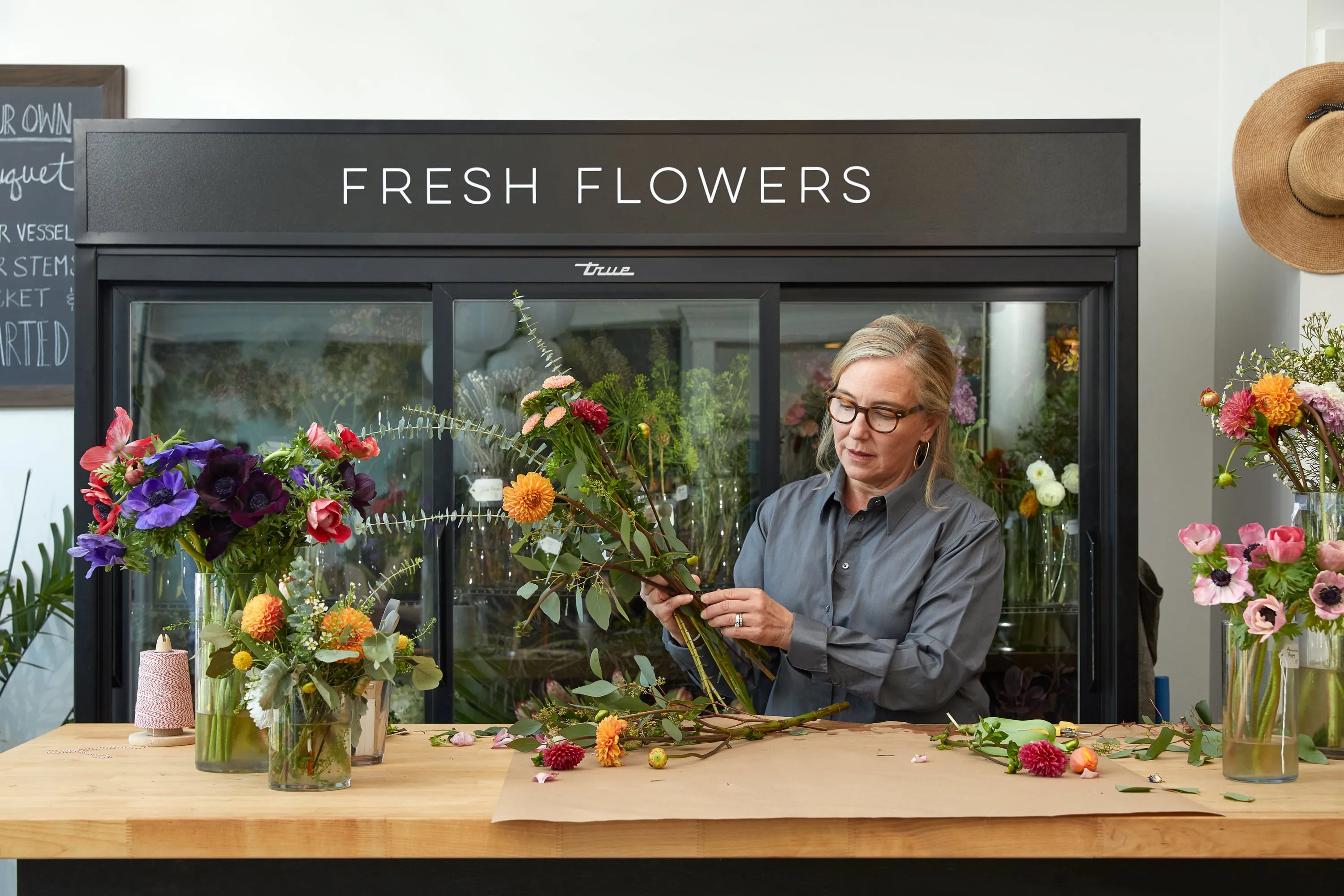 The subscription bet
While flower sales were booming overall, sometimes there were slow periods based on fluctuations in customer demand. And unlike home goods or spirits, if flowers don't sell, they wilt. This can lead to sunk costs, which are expenses that have already been paid for but can't be returned. So VanDam tried out a subscription model for their liquor and floral program to help keep sales more consistent, increase cash flow, and help them order the correct amount of inventory based on demand, reducing the likelihood of accumulating extra inventory that can't be sold.
"Now we're always able to carry fresh flowers because we're forecasting and buying for a subscription as well." That means no matter if people walk in or subscribe, they can still get fresh flowers. For the liquor program, the subscription model enables them to have more room to try out offering different types of liquor, and it also allows them to have enough bottles in stock for customers to buy them again.
"It is really nice to have people be able to order deep enough on a product where someone can come in, love the wine that they got, and a week later come in and get it again if they want," explains VanDam.
A family of brands with something for everyone
Not only do each of the businesses provide financial cover for taking calculated risks, but they also offer products for multiple types of customers. Because Civil Alchemy, the Annex, and the Frisco Ballroom are all on the same drag, they've been able to build a community in downtown Webster Groves. "Customers are able to have a relationship with all of them, or just one of them, if they like," says VanDam.
"You could have the coffee lover going into the coffee shop that may not come into Civil Alchemy, or the flower person that loves Civil Alchemy, and they love getting dinner at Frisco," says VanDam. "You might have the person who loves Truly Floral Spirits, but they buy it at the independent wine shop in the next neighborhood over. So it's really cool just because it allows us to have a relationship with the most amount of people possible."
Because VanDam was able to funnel his energy into what was working in 2020, he now has the room to continue to make strategic investments in his store. This year he's hoping to add more categories, including launching a flower press, gardening tools, and foraging baskets. He's also focusing on growing their brand outside of Webster Groves.
"We're really excited to take that energy and create new relationships with people and other other parts of the Midwest or on the West Coast. And that's a thing that our brand has really allowed us to do," says VanDam. "Our whole goal is to grow, knowing full well that tomorrow we might have to get scrappy again."
About Square
Where others see challenges, business owners see possibilities. Square builds tools that let businesses bring those possibilities to life by enabling them to reach customers online and in person, manage their front- and back-of-house operations, and access financing. Square can help your business succeed — on your own terms. Learn more about Square.