Table of contents
Table of contents
Intro
Intro to Running a Business
Starting a business is no small feat. But running it is when the real fun begins. This guide walks you through the basics of running a business, covering everything from managing your finances to planning your marketing efforts and hiring employees.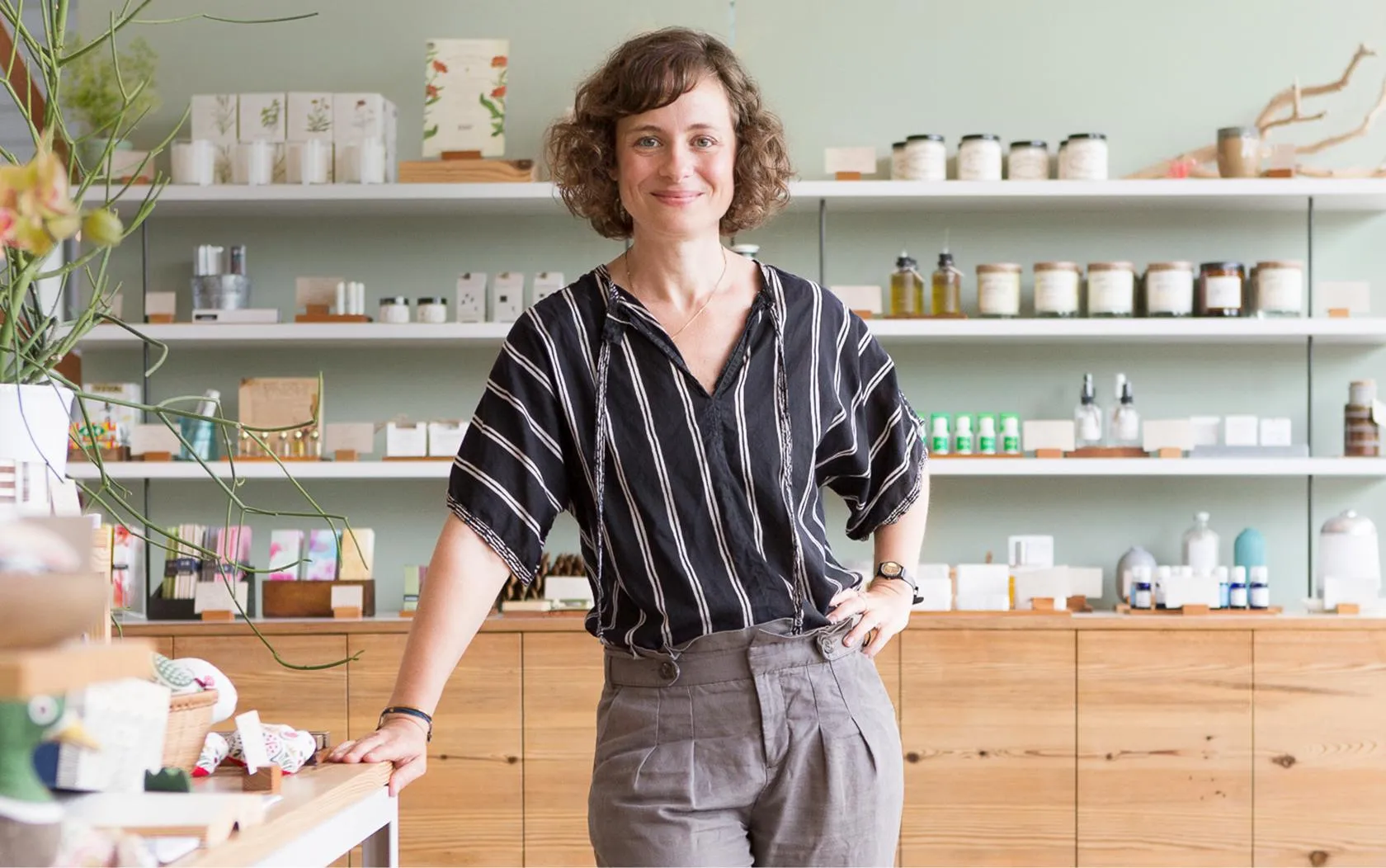 FAQ
Five Frequently Asked Questions About Running a Business
How can I start accepting payments?
To start accepting payments, you need a processing device. It makes sense to purchase an affordable credit card reader that also takes EMV chip cards and contactless payments.
How should I manage accounting?
To manage accounting, make a budget and a long-term financial plan that you can stick to. You should also run regular reports that detail your income, balance, and cash flow. It may make sense to consult with a professional accountant.
How should I market my business?
Depending on your budget, there are several ways to market your business, including email marketing, social media, traditional advertising, and participating in events.
How should I approach hiring?
If you find that you're unable to keep up with day-to-day operations, it's time to bring on employees. You can find good candidates through referrals, job posting sites, or local institutions like colleges and universities. When you bring someone on board, make sure you comply with state and federal labor and payroll laws.
What technology will help me run my business?
In addition to a secure payments processor, you can streamline your operations using a variety of software. There are affordable tools to help you manage inventory, employee schedules, payroll, email marketing, and invoicing.
Deep Dive
Make sure you have a solid foundation
To run a business smoothly, you need a solid foundation. First and foremost, that means you have a business plan in place that serves as a blueprint for both you and any potential investors you may want to tap for financing. If you don't have a business plan, it's time to get cracking. We have a detailed description of how to write a business plan in our guide "How to Start a Business," but at a high level, the sections to include are an executive summary, a business description, market analysis, competitive analysis, service and product line, operations and management, and financial considerations. With a plan in place, running your business from day to day is a whole lot easier and less scattered.
Long-term success is dependent on a strong business plan.
To avoid any derailing issues, you should also take some time to make sure you're good to go with all your legal and tax obligations as a small business. It's a good idea to consult with a reputable lawyer and accountant to ensure you're not missing anything and are filing everything on time. You'll also want to make sure that you've taken care of all the permits or fees that are required to do business in your city. You don't want any future surprises that could eat up your budget. Ensuring you have all these things set will save you both minor and major headaches that take you away from running your business.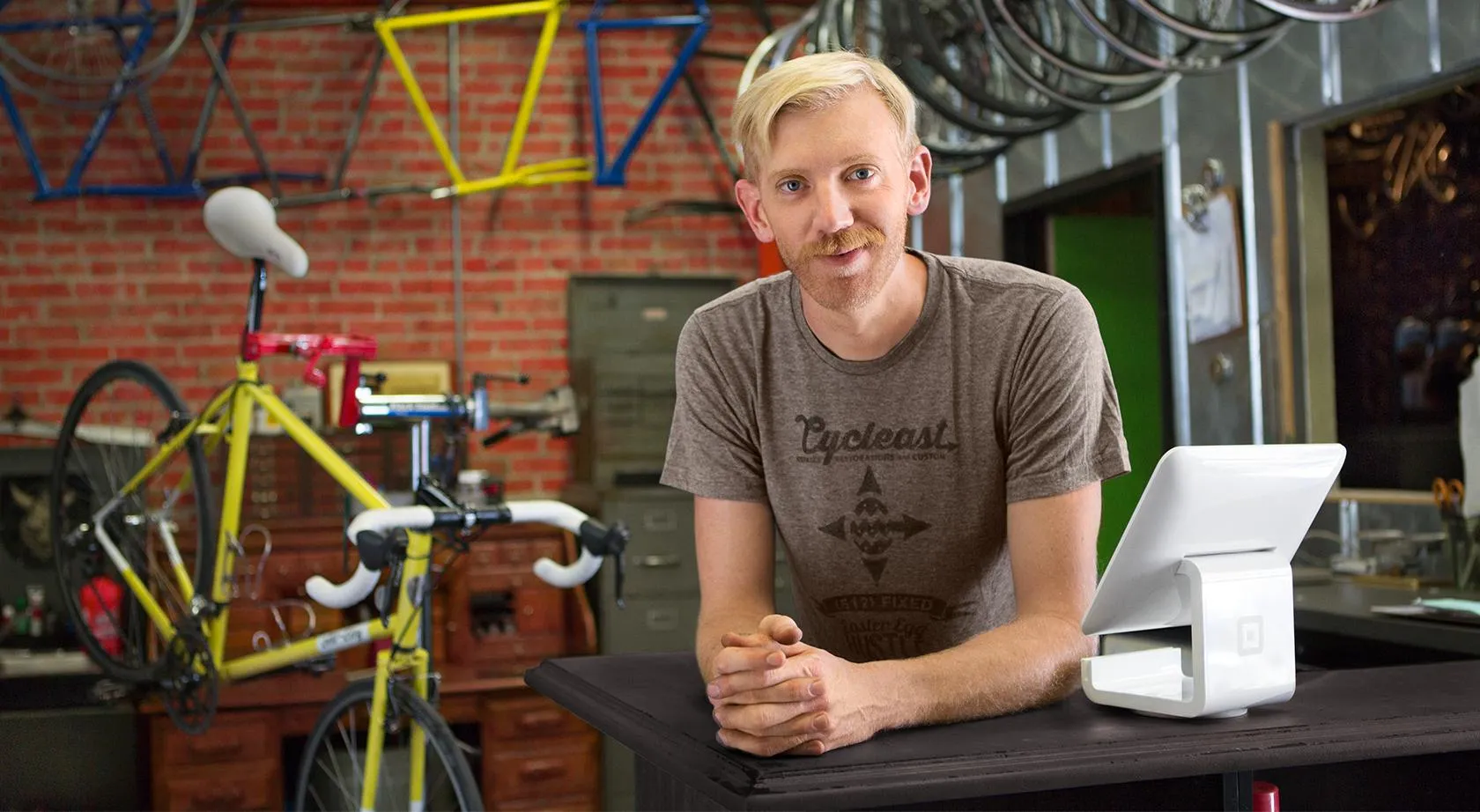 Set yourself up to accept payments
It should be as easy as possible for you and your staff to ring up customers. That means you should be accepting credit cards. Why? For starters, statistics show that people are using cash less and less. So sending people to the nearest ATM if they don't have enough cash on hand is not the best customer experience. Plus, accepting credit cards can help you make more sales and improve your cash flow.
You should also be looking to the future here. Will your payments processing device grow with your business and keep you current with the latest in secure payments technologies? Toward that end, get a reader that can accept EMV chip cards, which are the new standard for credit card processing in the United States. (This is also important because of the new liability shift fraud rules, which went into effect on October 1, 2015.)
Ensure that you never miss a sale with a best-in-class payments system.
You'll also want a payments device that can accept mobile payments like Apple Pay, which is ultimately where everything is headed. Contactless (NFC) payments like Apple Pay are by far the best customer experience. They're convenient, secure, and fast, so you can check people out in seconds. Having the latest and greatest payments processing technology allows you to securely accept any form of payment that comes across your counter.
Finances, accounting, and taxes
Blanket statement: You need to keep your finances in order. For starters, that means you've done the legwork (or worked with a reputable accountant) to understand all your tax obligations, operating costs, and how much money you need to bring in each month and quarter to break even—and become profitable.
When it comes to taxes, make sure you're filing everything correctly and on time. The U.S. Small Business Administration has an entire section of its website dedicated to the ins and outs of your tax obligations as a small business—it's a good idea to spend some time there to make sure you're compliant. You're also likely to have quarterly sales taxes to contend with, so make sure you understand the filing deadlines in your state.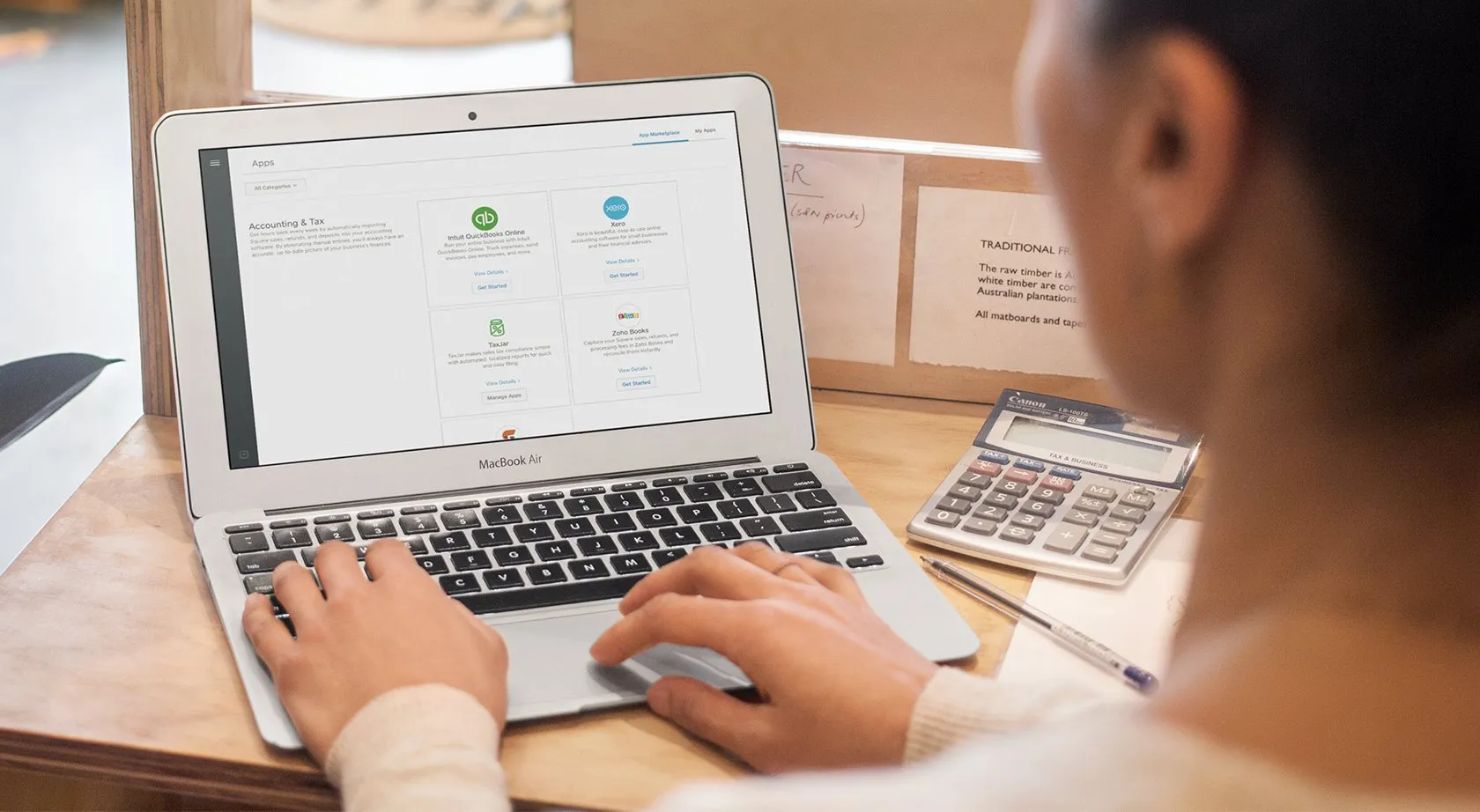 The good news is that as a small business, there's a bunch you can write off on your taxes—potentially things like your vehicle, office space, or even equipment. Work with an accountant to determine what you can write off, and make sure you're keeping any necessary receipts or documentation throughout the year. It could save you a lot of money come tax time.
Now on to accounting reports. At a minimum, there are three key reports you should be keeping. The first is your income statement, which details how much money your business has made or lost over a period of time. It generally has three parts: total revenue, total expenses, and net income. The hope is that revenue is greater than expenses, resulting in a positive net income.
The second is a balance sheet, which provides a snapshot of your business's financial position at any point in time. This report also has three sections: assets, liabilities, and equity. The value of assets should equal the combined value of liabilities and equity.
And lastly, you should keep a cash flow statement, which highlights how much money has moved in and out of your business in a given period of time. It, too, is made up of three sections: cash flow from operations, investing, and financing. If you find yourself having consistent cash flow issues, Square Instant Deposit can be a lifesaver. With just a tap, you can send a sale straight to your account, and the money will show up there in seconds.
You can read more about each of these accounting reports in our article Three Accounting Reports You Should Be Keeping. You can also hook up your Square account to a number of tools in Square App Marketplace (QuickBooks Online and Xero, for example) to help you stay on top of your bookkeeping. If you're shooting in the dark on these things (or tackling finances for the first time), it may be a good idea to take a course on the basics of small business accounting and bookkeeping at a local college or online. If you have the budget, working with a reputable accountant is a great option.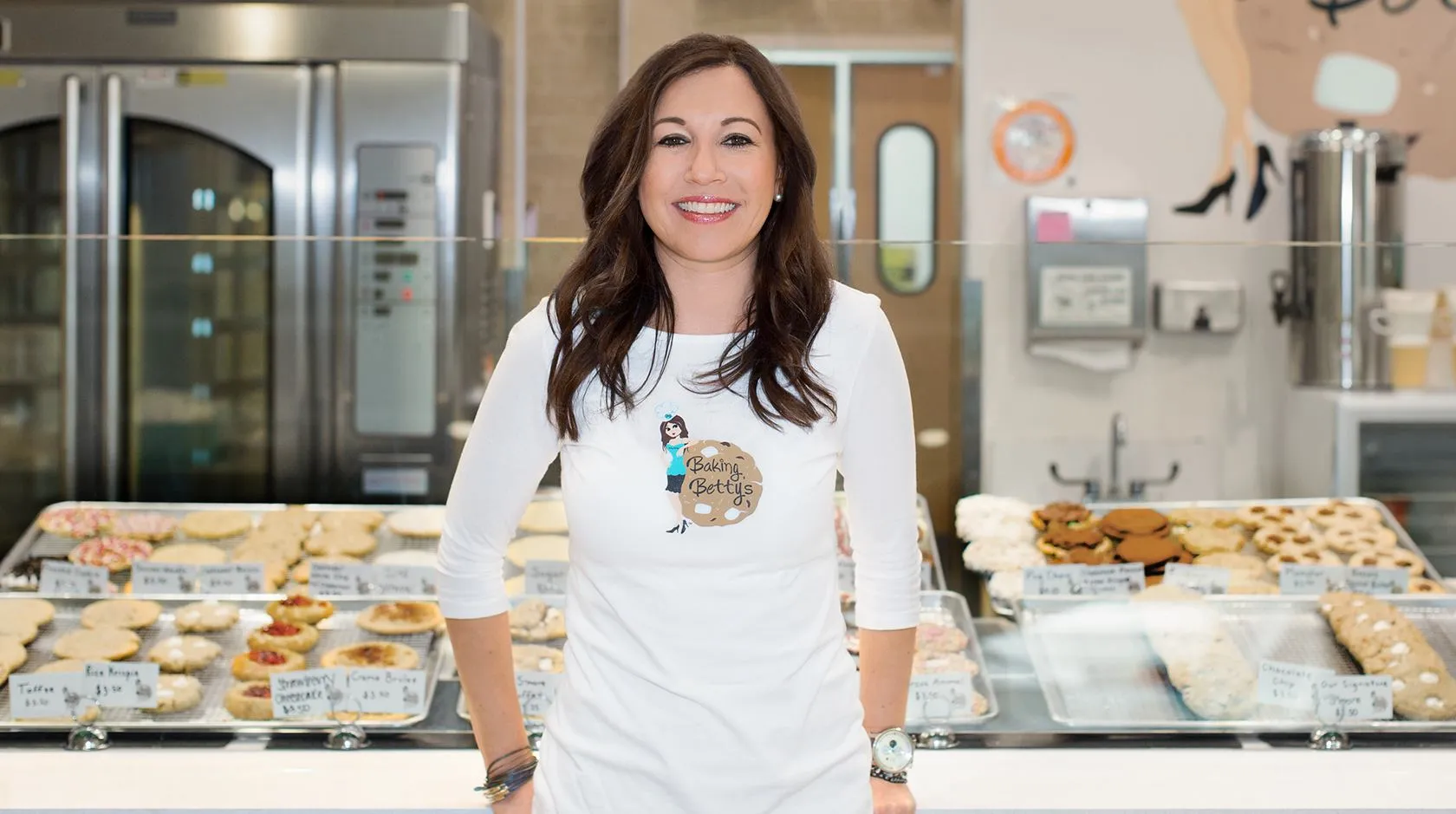 Marketing
Without a steady stream of customers, you won't have a business at all. So you need to employ some marketing strategies to get your business on people's radar. There are many ways to approach marketing, and they run the gamut from grassroots tactics to spendier, more involved campaigns.
Learn to effectively capture and keep new customers.
The best place to begin is with the stuff that's low cost. Start with the community—oftentimes, organic, word-of-mouth marketing is the most effective. Make an effort to be visible in your neighborhood. That includes things like introducing yourself to fellow business owners, participating in any local events, and asking to put up flyers at places where potential customers might be hanging out. If you have positive relationships with the people in your neighborhood, they're more likely to recommend your business to others.
Social media is another low-cost way to market your business. At the very least, you should get your Twitter, Facebook, and Instagram accounts up and running, and make sure that you're posting at least a couple of times a week. You can post things like announcements for events and sales, pictures of the products you're offering, or even fun things like famous quotes that relate to your business. Be sure to use hashtags and tag appropriate people in your posts, which increases the likelihood of getting more shares and likes. If you're feeling stuck, Twitter, Facebook, and Instagram all have guides on how to use their platforms to market your business.
And then there's email marketing—a proven driver of sales for small businesses. Things like events, promotions, and announcements are ripe for email marketing, as are holidays and changes in the season. If you're a pie shop, for example, you could send an email letting your customers know about your Thanksgiving offerings. If you're a cleaning service, you could send a reminder that spring-cleaning time is just around the corner. Always be looking for opportunities to keep your business fresh in people's minds with strategically timed email campaigns.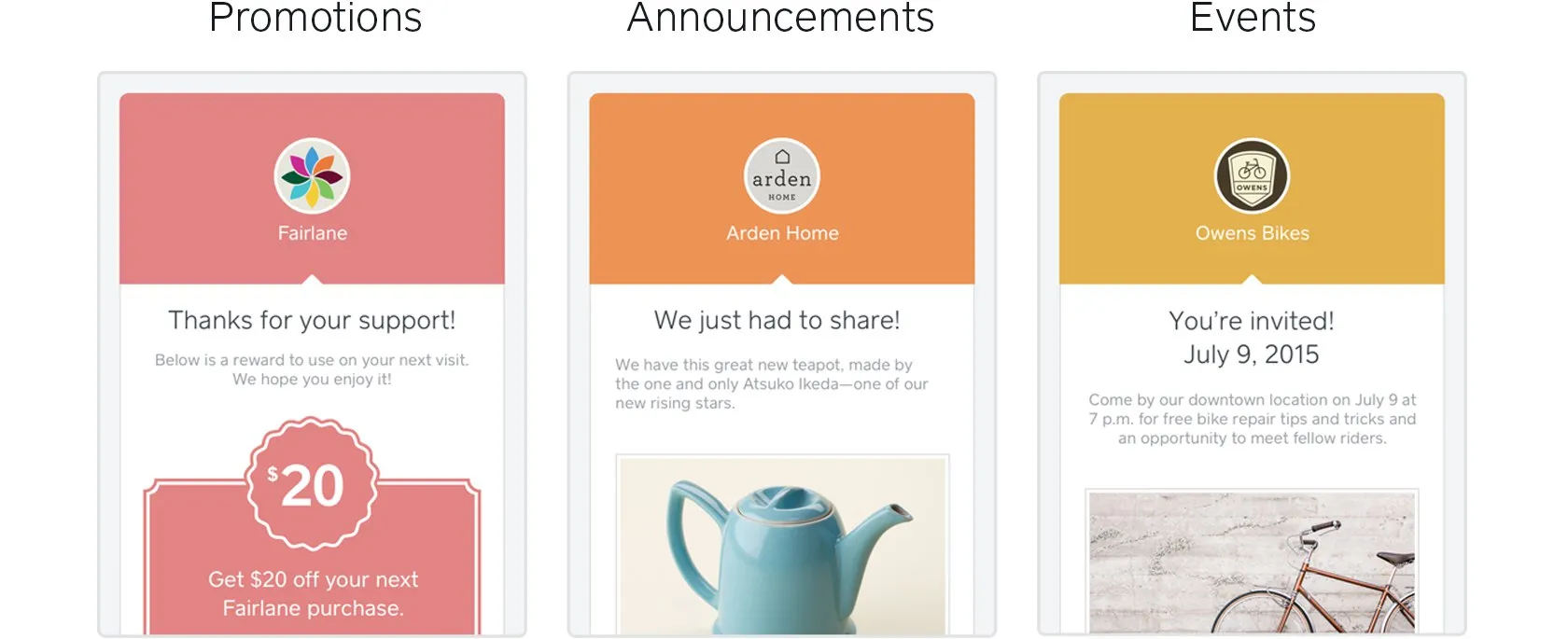 Luckily, Square makes it quick and easy to send beautiful email to your customers. Square's email marketing software comes ready with three templates—one for a sale, one for an event, and one for an announcement. We also have email templates specifically tailored towards the biggie holidays: Thanksgiving, Mother's Day, and Fourth of July, for example. What's more, Square's email marketing tool syncs with Square Register data, so it automatically builds your customer lists for you. The software segments your customer lists into loyal, casual, and lapsed, so you can be strategic about which audiences are most appropriate for certain messages. You may want to invite only your loyal customers to a friends-and-family event, for example, or entice only your lapsed customers with a two-for-one offer.
Productive, motivated employees are the backbone of a solid business.
Hiring and managing employees
As an entrepreneur, there's a tendency to want to do everything yourself. But if you're finding yourself unable to keep up, it's time to bring in some help. Hiring employees is not something to take lightly. In fact, many great leaders cite smart hiring as the key to their success. And as you grow, it becomes more and more important. With the right people in place, you're able to scale. With the wrong people, you get stuck in your tracks. To make sure you're being as strategic as possible when building your team, read our tips on how to hire great employees.
Even if you've hired excellent people, you have to know how to manage them. Effective management is one of the most important skills for a small business owner. It's a skill to be honed throughout a lifetime, but if you're new at this, there are tons of resources out there to help you—from online classes (check places like Coursera for free online courses) to business books (there are countless titles to choose from) and articles like this one from the Harvard Business Review. To get you started, we also have an article outlining 5 Leadership Tips for First-Time Managers and a guide on How to Motivate Your Employees.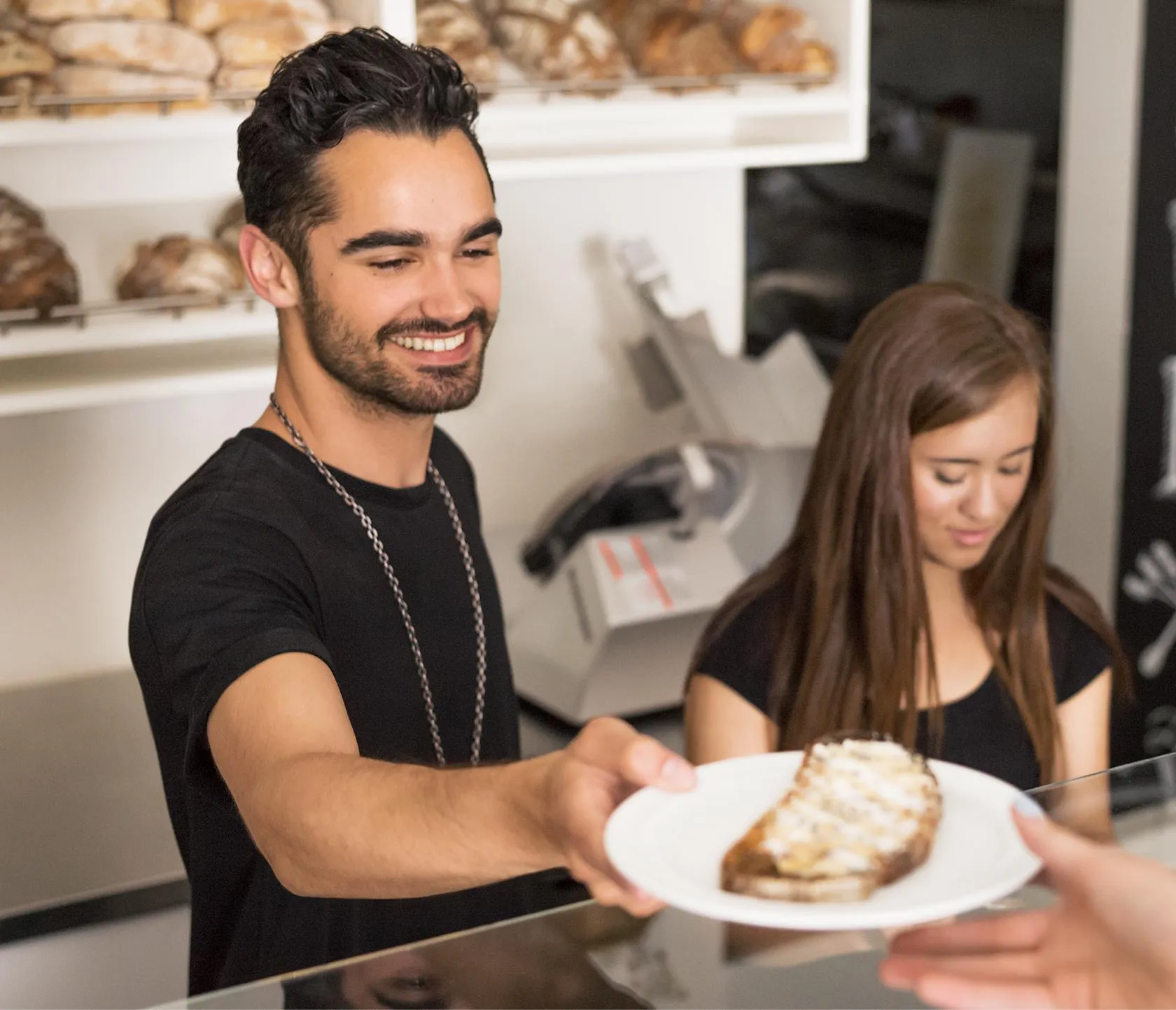 Use technology to streamline
When you're running your business, you should always be looking for areas where you could be more efficient. And if you're doing everything manually, there's a good chance there are a lot of things that fall into that category.
Top technology can save you time and money across your business.
To figure out which area to prioritize first, think about the day-to-day tasks that eat up the most time. Is it ordering inventory? Managing your employees' schedules? Setting appointments? Running payroll? If you find yourself spending more time than you'd like on any of these things, it's time to search for some technology to help.
Luckily, if you sell with Square, we have a bounty of sophisticated tools to help you streamline your operations. If inventory is a problem, for example, you can set up inventory alerts in your Square Dashboard to be notified when things are running low. You can also hook up your Square account to a variety of inventory management tools in Square App Marketplace.
If invoicing is a constant hassle (a common gripe among many business owners), get set up with Square Invoices, which lets you easily send and track digital invoices right from your Dashboard. (Which means no more stacks of paper to sift through.)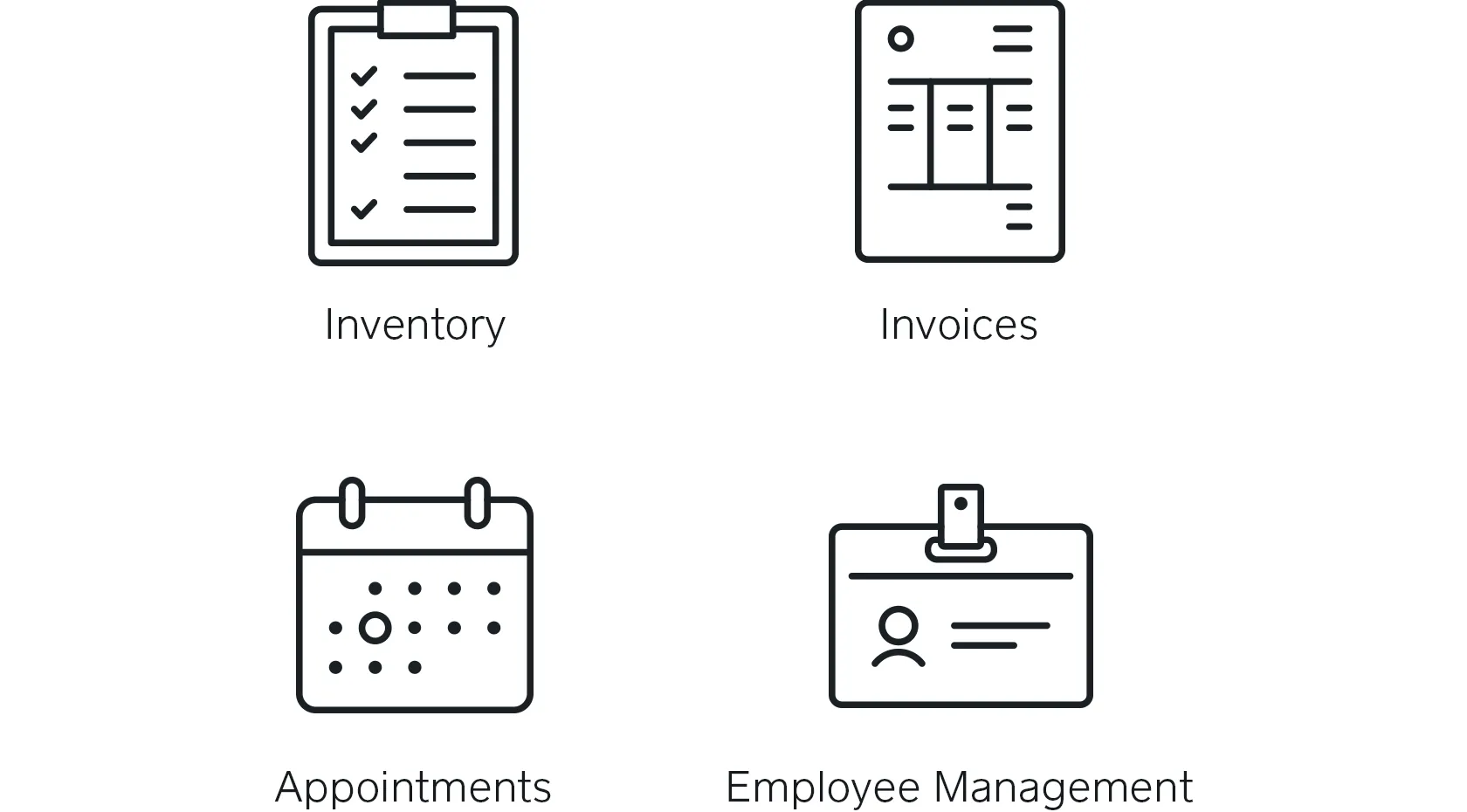 Appointments is another area where Square can help you save time. Square Appointments acts like a 24/7 receptionist, allowing clients to book open slots with you online at any time. We also have an appointments app so you can check your schedule on the go instead of having to rush back to your computer. Here are some helping appointment scheduling tips that will increase efficiency for your business.
Square makes managing and paying employees easy with tools like Square Team Management (which offers an easy way to keep track of timecards) and Square Payroll, our payroll system designed for hourly employees.
But whatever your time-sucks, there's sure to be a technology out there that can help you reduce them. Check out what else Square offers and how it could help your business get time back.
Mine your data
Another best friend as you're running your business? Data. Being intimately familiar with how your business is going on a day-to-day basis is crucial to making informed decisions about how to run things. In your Square Dashboard, you can check all your sales data (across all your locations) and see which items are selling the best, which can help you plan your inventory. You can also see how many customers were new versus returning that day. This is all information you can access on the go, which means you can keep track of your business from anywhere.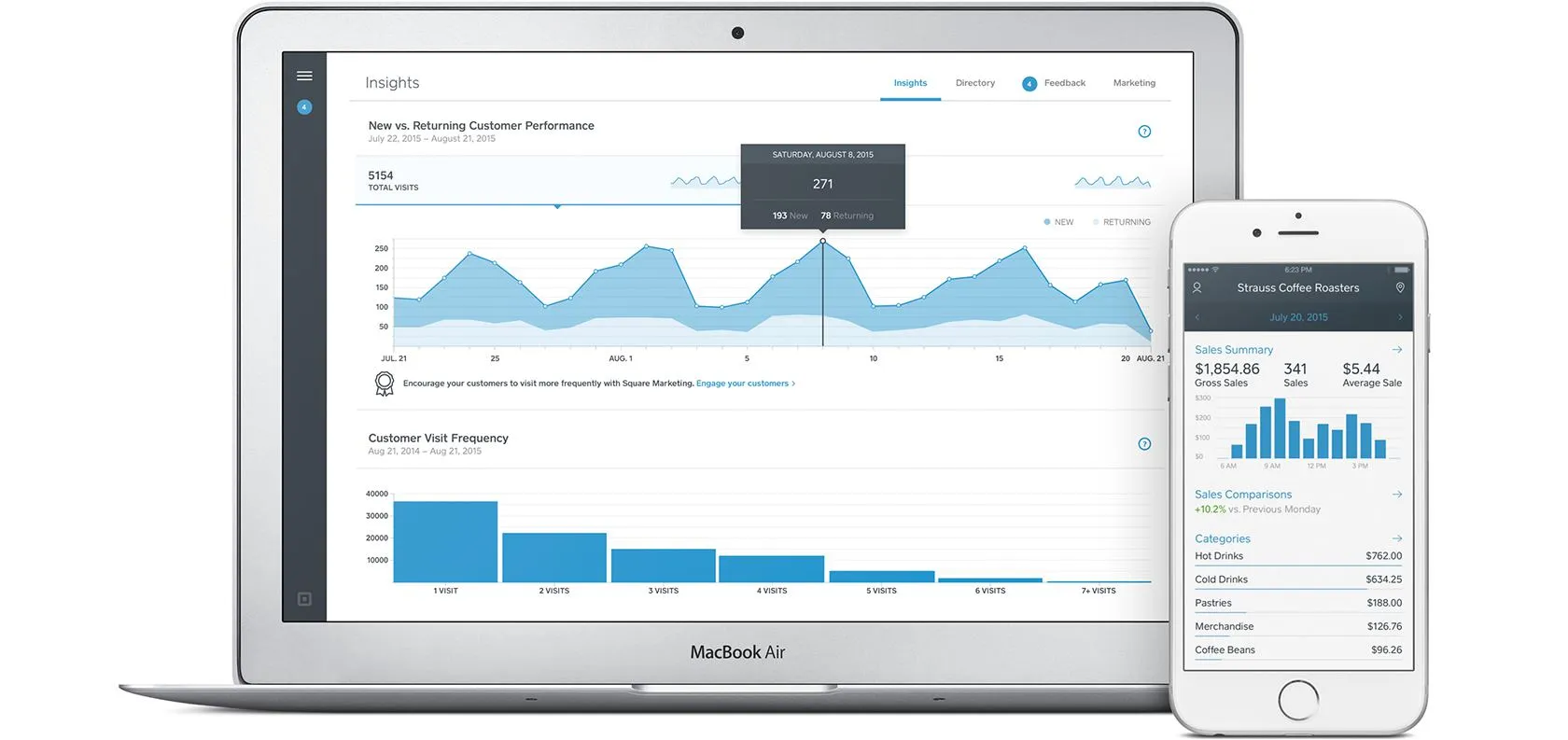 Your Square Dashboard also has your historical sales information. This is particularly helpful when it comes to future planning. You can look at how business went last December, for example, to be strategic about what you want to do this December. You could re-up on your best-selling items from previous years, or spot trends in your peak sales times to be smart about planning your hours and staffing. Read our post on 5 Ways Square Analytics Can Help You Run Your Business to see what other insights you can glean.
How To Excel in Your Industry
All of these steps will aid to your business success, but you must also factor in your specific industry's requirements in order to keep your business afloat.
The business strategy a restaurant owner implements will be different than a salon owner's approach. Understanding your industry's pain points will help you better manage your business.
Here are a few industry related topics that can help you: