Table of contents
One of the most important aspects of running and growing a restaurant is having an efficient way to make a sale. With a good restaurant POS system, you have the tools to process each transaction and manage everything that comes before, after, and in between — all in one place. Regardless of whether you own a counter-service restaurant, a full-service restaurant, a bar, multiple locations, food trucks, or a ghost kitchen, streamlining your operations with POS software will leave you more time to focus on your customers, employee management, and important tasks such as inventory management.
In the face of business challenges like labor shortages or increased economic uncertainty, good restaurant POS software can also reduce labor costs and open up ways for you to maximize your staff and your business overall. 
Considering all of the ways it can impact your operations, it's important for restaurant owners to research the best POS system for restaurants and weigh all of the restaurant POS factors that matter most for your table management, menu items and business health.
Choosing a POS system type for a restaurant
Cloud POS
A cloud POS is a cloud-based POS system that allows you to process payments securely through the cloud (i.e., the internet) on any device, including tablets and smartphones. This means you can access your transaction and sales history from anywhere and manage your business however and wherever you choose. 
For food trucks or restaurants with multiple locations, having centralized access to store information or the ability to perform standardized system updates for every location can eliminate the hassle of running from store to store and save you plenty of time in the long run.
Mobile POS
A mobile POS is a type of cloud-based POS system that refers exclusively to handheld devices and devices that allow customer flexibility (i.e., tableside ordering and payments). These restaurant POS systems make it easier to eliminate traffic jams at the counter and ultimately empower your customers to check out their way, a component 52% of customers list as key to a satisfactory restaurant experience. 
With Square for Restaurants you can choose from two handheld hardware options: Square Terminal, which comes with a built-in receipt printer or the pocket-sized Mobile POS kit. Both work best at any restaurant with or without table management, including bars, breweries, and ghost kitchens.
Traditional POS
Traditional POS apps (also called legacy or on-premise POS systems) are systems connected to local servers on a closed network, ultimately meaning they have less flexibility in comparison to a cloud or mobile restaurant POS system for payment processing. They require payments to be processed at stationary terminals and for data to be accessed at your local store location.
Unlike Square, traditional POS software also require you to pay upfront license fees, buy new versions to update to the latest software, and they typically have to be installed by a professional technician for payment processing.
Features that matter when choosing the best POS for restaurants 
Different restaurant POS software offer a range of features that can impact restaurant owners in a multitude of ways. Determining how the varying levels of flexibility and automation can maximize how you do business is important for your customers, staff, financial health, and overall efficiency. 
Ease of use
When it comes to knowing how your restaurant is performing, a POS system with intuitive features and straightforward data reports can help you do so with ease. With easy-to-understand features from Square, you can get your staff trained in minutes and reduce order errors with intuitive order entry while also having the ability to view comprehensive sales and inventory reports in real time.
With archaic restaurant POS systems, it's like trying to drive an 18-wheeler on a winding road at 200 mph. You can't make corrections in real time. With Square, it's like driving a Porshe where you're able to react and adjust to things. "

Bill Brooks

→

General Manager, Torch and Crown Brewing Company
Streamline kitchen operations 
Integrating your POS solution with a tool that communicates with your back of house and sends orders directly to your kitchen boosts efficiency and order accuracy. The Square Kitchen Display System is flexible enough to work with how your kitchen operates, ensuring that online and delivery orders are also sent to your kitchen staff in an organized and effective way.
You can also streamline your kitchen operations by integrating your POS with other apps in the Square App Marketplace. For example, you could integrate with Craver to create online ordering options with the choice of delivery or in-store or curbside pickup, keeping it simple for your restaurant and painless for your customers.
Customer and staff satisfaction
Keeping your staff and your customers happy is always top of mind. With a cloud POS system, you can make your staff's lives easier with simple clocking in and out procedures, straightforward shift reporting, and directly sharing projected pay stubs with them. Square also gives your staff autonomy by allowing them to choose how they would like to be paid — check, direct deposit, or Cash App.
With customers, mobile POS systems give you the flexibility to take tableside orders and payments which ultimately empowers your customers to dine and pay how they choose. Cloud POS systems also make it easier to connect with customers. You can offer a loyalty program, share updates and discounts via SMS or email marketing, and understand customer behavior with insights and guest profiles.
Support when it matters most
Questions are normal, regardless of how long you've been using a tool or been in your industry. Things are rapidly evolving and it's important to rely on a system that comes with quality customer support for those moments when you need help in an instant. Square for Restaurants has 24/7 award-winning customer support, so whether you run a bar or brewery that runs into the early morning hours or a 24-hour quick-service restaurant, there's always someone available to help and keep your business running smoothly.
The best part about Square for Restaurants customer support is that [if there are] any issues, if it's not on the online forum, they'll give you a number that you can call back with a reference immediately … I can get someone on the phone in minutes and have this problem handled. "

Amante Domingo

→

Chef/Owner of The Russell Restaurant
Costs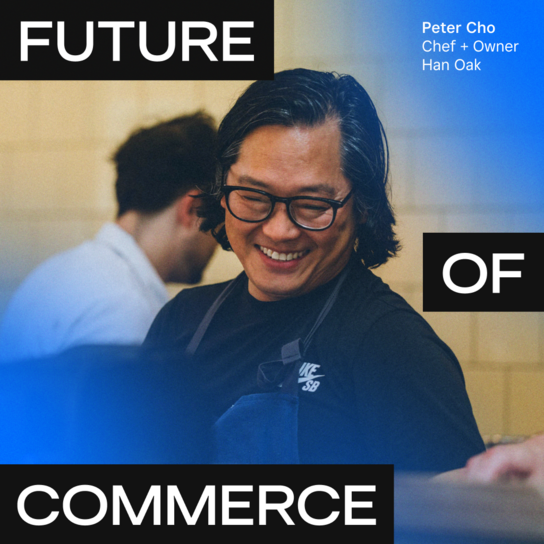 The Future of Commerce Report: 2024 Edition
Tell us a little more about yourself to gain access to the resource.
Thank you!
Check your email for your resource.
Whether you're just starting out or expanding, costs are always a primary factor when it comes to how you operate your business. POS systems, on average, cost between a few hundred to a few thousand dollars, and those prices are on the higher end for traditional POS systems that require upfront software fees, maintenance fees, hidden fees, and more. Square for Restaurants makes it simple to understand costs with transparent pricing that ensures you always know what you're paying for, from the initial investment to ongoing support. 
There are no commitments or misleading contracts and Square also makes it easier to cut monthly costs by consolidating your operational efforts with banking, marketing, payroll, and loyalty programs, all available through Square.
Whether you're on the hunt for the first POS system for your restaurant or interested in making a switch, always remember to make a decision that makes the most sense for your business, your staff, and your customers.