We're constantly releasing tools to help you start, run, and grow your business.
In August we launched a bunch of cool new features. To make sure you're getting the most out of Square, here's a roundup.
Skip the signature for even faster card payments
To speed up your transactions, we've updated our POS app so you can remove the signature requirement altogether, for any transaction amount. Don't worry — the chip card technology helps reduce fraud, and our card partners agree that signatures are not needed. Speed up your line and remove signatures from checkout.
Take payments via swipe from your computer
You can now take in-person payments from your Apple computer or Chromebook using Square Reader for magstripe. Integrate payments into your existing workflow by turning your computer into a checkout station with Virtual Terminal. Get started taking swiped payments from Virtual Terminal on your computer.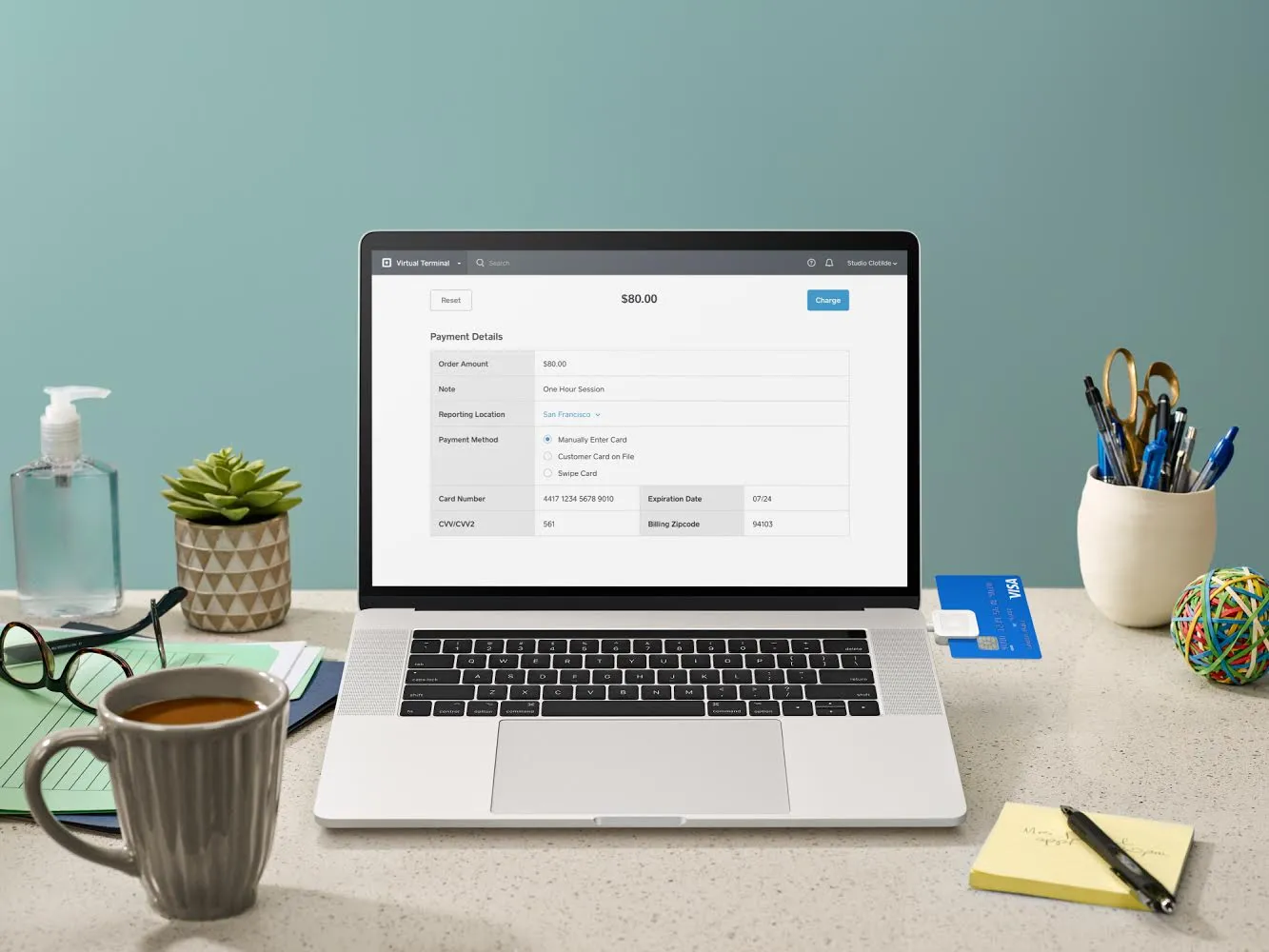 Pick up our new reader, optimized for payments on iOS devices
No headset jack? No worries. Now you can take take payments on your iPad or iPhone 7, 8, or X with Square Reader for magstripe with Lightning connector. The new reader plugs directly into the Lightning port on your device for easy and accurate swipes without an adapter. Order Square Reader for magstripe (with Lightning connector).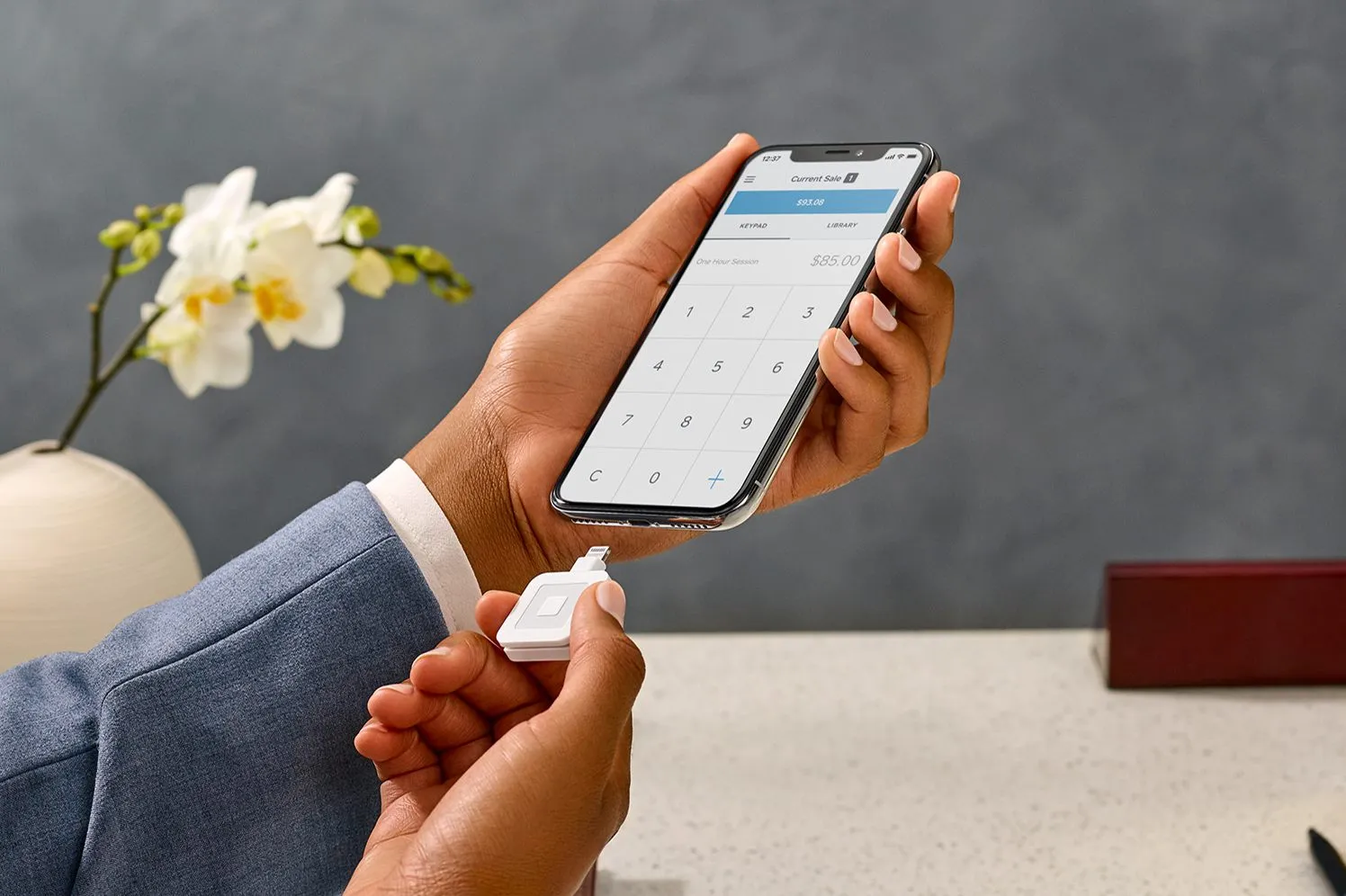 Your checkout experience just got faster with Square hardware
Now you can make the checkout experience even faster — and just as secure — for you and your customers. With our latest update, you can process chip cards in just two seconds (previously 3.6 seconds) and payments don't require a signature.
Order hardware in the Square Shop to speed up your lines.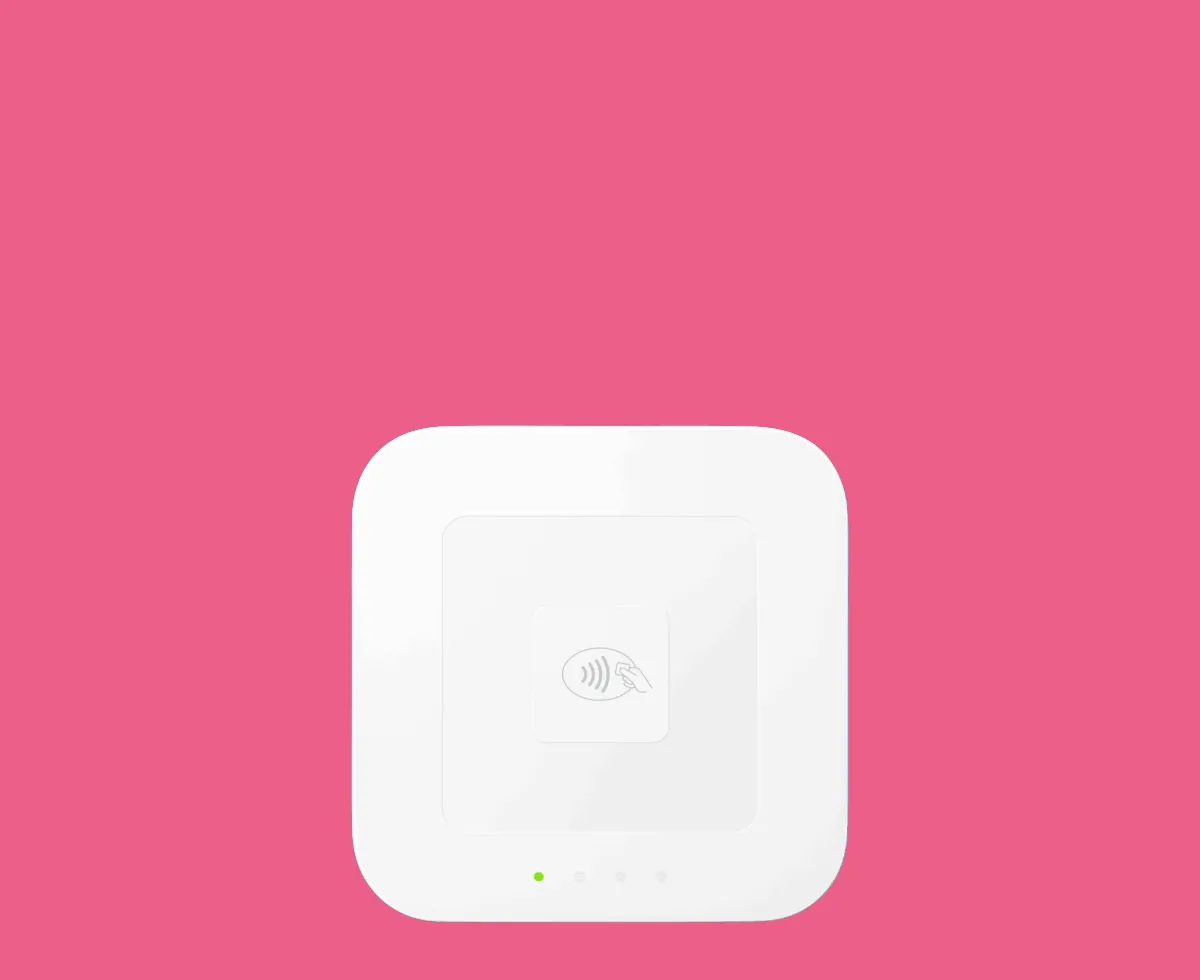 Take payments in your custom app with Square hardware
Square Reader SDK allows developers to quickly create in-person payment solutions that are EMV and PCI compliant and use Square hardware. Build a custom point of sale, line-busting mobile solution, and more. Start building with Reader SDK.
Square Payroll calculates and pays out tips for you
We've added tip importing to Square Payroll to take the hassle out of calculating and paying out tips. Now with a single click, tips can either be pooled and split based on the number of hours worked, or paid out directly to the employee who earned each tip. Split tips easily with Square Payroll.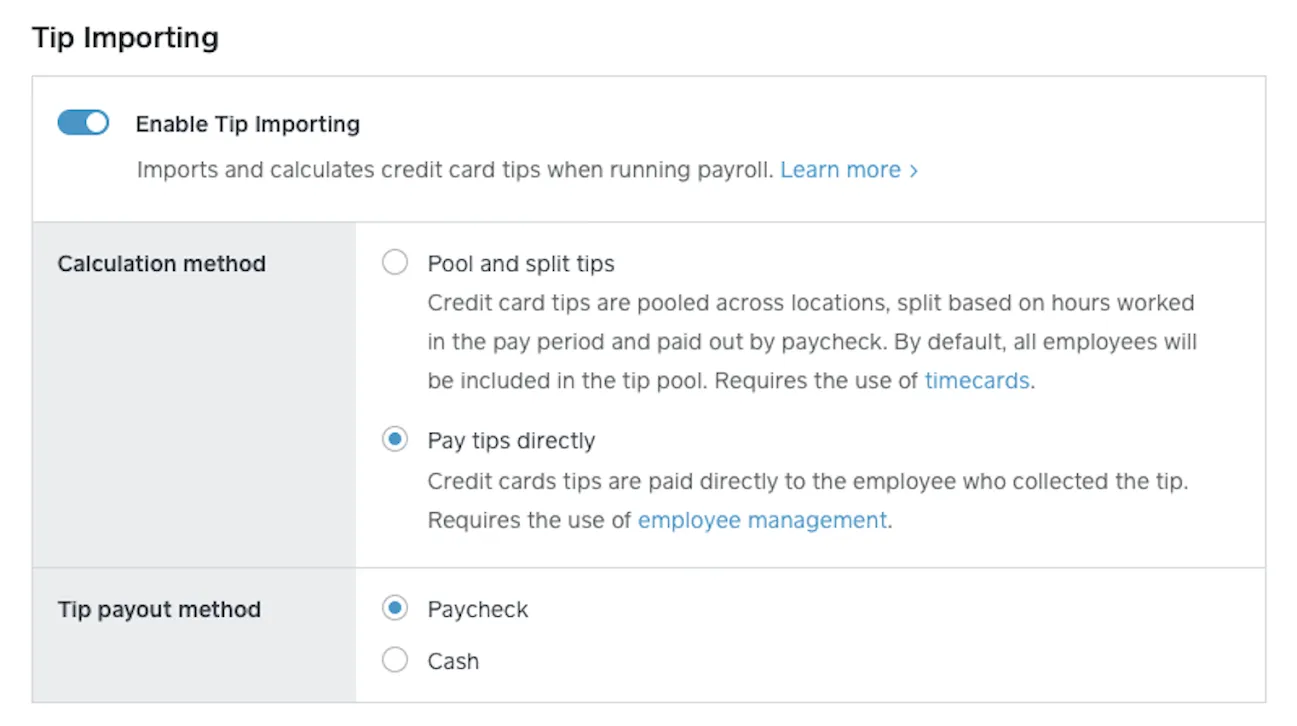 Square Payroll available in 6 new states
Square Payroll is now live in 44 states. If your business is in Maine, Michigan, Nebraska, North Dakota, Pennsylvania, or Rhode Island, you can now pay W-2 employees and contractors using our online payroll service. Pay your team from your desktop or mobile phone in just a few clicks, and we'll take care of federal, state, and local tax filings. Get started with Square Payroll today.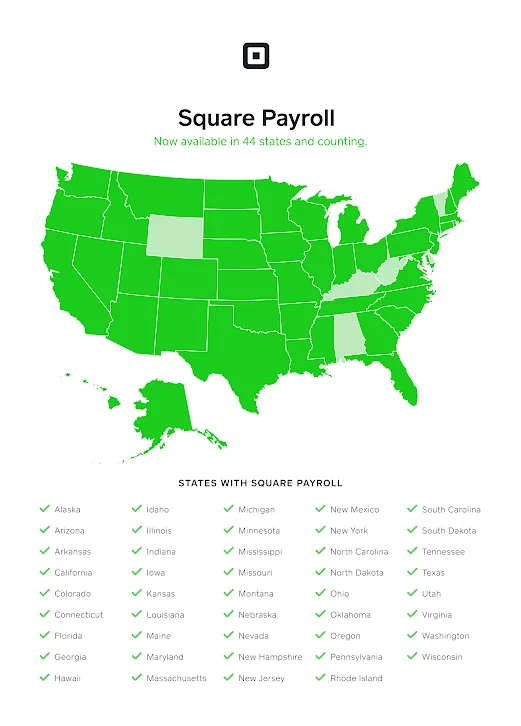 What's new with Square partnerships
Square's partners provide everything from accounting software and eCommerce solutions to inventory and employee management. Here's what's new with our partners this month.
Manage your accounting and send invoices with ZipBooks
ZipBooks accounting software manages invoicing, employee time tracking, customer reviews, and reporting. Through the Square + ZipBooks integration, you can use ZipBooks as an accounting solution to reconcile daily transactions from your Square POS. ZipBooks also makes it easy to send and collect online invoice payments with Square. Learn more about the ZipBooks + Square integration.
Create a website for your business with WordPress.com
Create a website with WordPress.com and sell online with Square using WooCommerce, the eCommerce platform for WordPress.com. With WordPress, you can view real-time statistics, manage your social media promotion on Twitter and Facebook from your site, and improve your search ranking with built-in SEO tools. Learn more about the WordPress.com + Square integration.
Want to know about other recent product launches and updates? Take a look at the hottest features we launched in July.