As we get to know sellers and their stories, they often tell us what they've learned along the way. We've been sharing some of their most sage pieces of business advice in our series, Wise Words. For this edition, we spoke to Christine Cikowski and Josh Kulp, co-owners of Honey Butter Fried Chicken in Chicago, to get their thoughts on problem solving, management, and the ultimate purpose of work.
"Be patient, especially when you are just starting out. Certain things just take a long time, and you don't want to rush the process. The right location is more important than just finding a space."
"Have perspective when something goes wrong. It's a chance to learn what you need to fix and improve on."
"Be generous and be helpful. That should be your fallback mantra when you don't know what to do. Be generous and helpful to everyone from your customers to your employees to the vendors that come through the back door."
"Cultivate a workplace that is meaningful and fulfilling."
"Our management style is to not decree stuff down on people. It's to lift people up."
"Build a workplace that you would actually want to work at. If people aren't enjoying themselves, you're not doing it right."
"We practice open book management. We want to get everyone involved in the inner workings of the business. Strive to make your business a career for people, not just a job."
"Make sure to do things in an excellent way, no matter what it is. That applies to the quality of the food, but also to things like filling out paperwork legibly and carefully."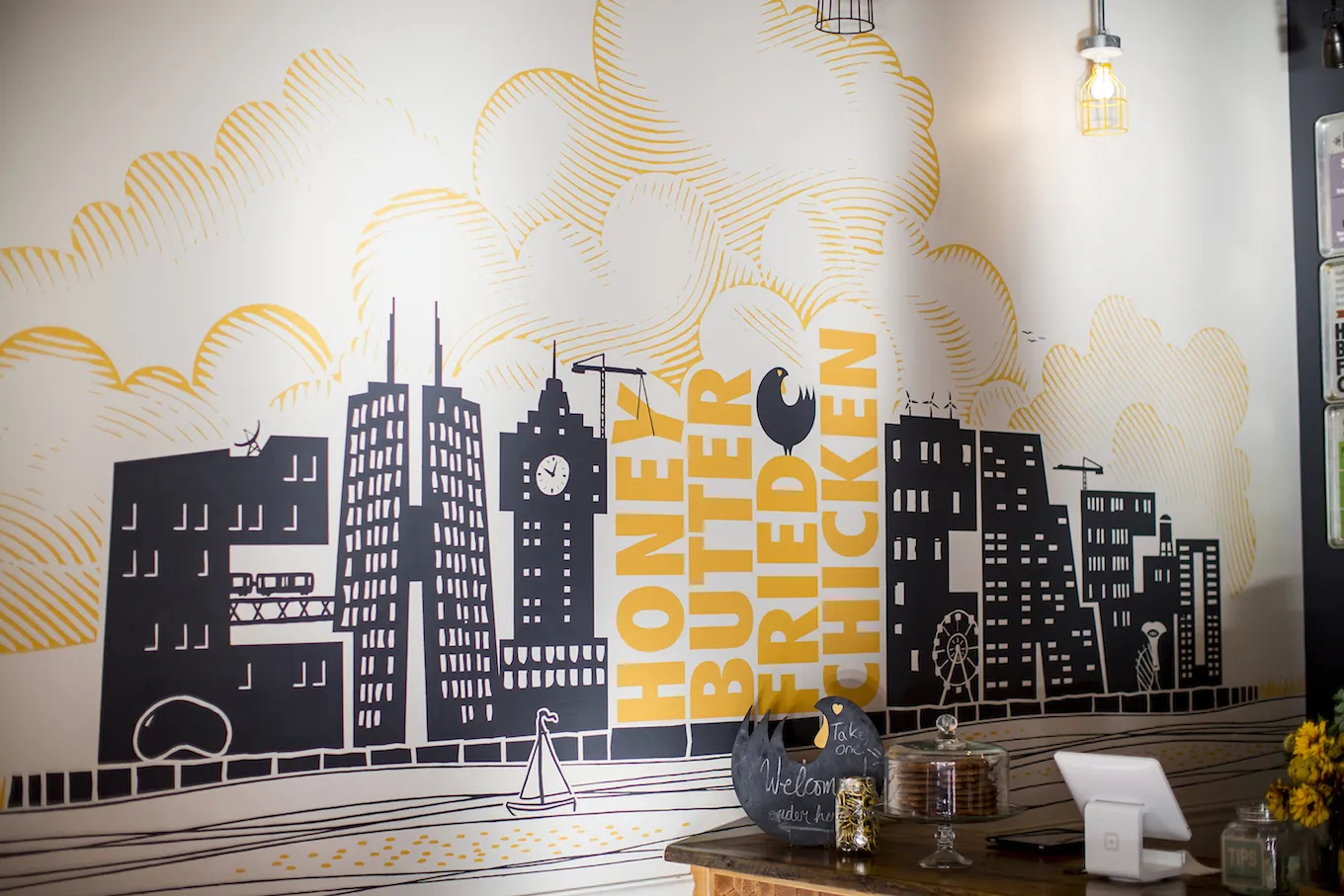 "Work should be a place where you are living and enjoying life, not a place you have to go before you return to your main life."
"Use your position to do good and be kind."
Honey Butter Fried Chicken is a beloved, always-packed Chicago counter service restaurant, serving up some of the best fried chicken you'll find anywhere. The restaurant uses Square's point of sale and the contactless and chip reader to take care of business. It also takes delivery orders through Caviar.