You can have years in the restaurant industry — as a chef, manager, or bartender — but no matter how much you learn within those four walls, there are certain obstacles you won't come across and lessons you won't learn until you create a restaurant that's your very own.
Being a restaurant owner comes with a new set of challenges for which you might not be prepared. At SimpleOrder, we're committed to seeing restaurants succeed, so we asked some seasoned veterans to give us some of the lessons they learned when opening their restaurants.
Here's advice from four restaurateurs:
Naveen Mohiuddin, The Halal Guys franchise owner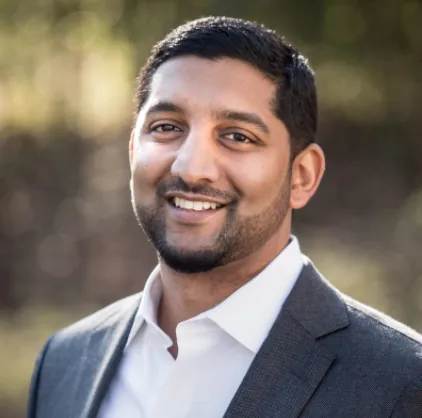 A 12-year veteran of the food industry, Naveen Mohiuddin is the owner and operator of several fast-casual restaurants in the Philadelphia area, including Burger King and The Halal Guys. Mohiuddin is responsible for all aspects of business operations for several hundred employees across the two brands.
"In my line of franchising and quick service, it really is about managing the people and employees. The food has to be consistent — hot and fresh — but if you do not have committed employees to execute operations, the job gets a lot harder. When I first started, I wish I spent some more time creating happy employees and focusing on training instead of trying to do everything on my own."
Full Service at Full Speed
Try Square for Restaurants free for 30 days.
Frankie Terzoli, Top Chef contestant and chef/owner of Fishmonger's Market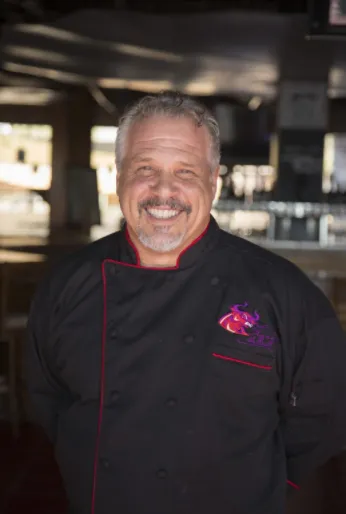 Frankie "The Bull" Terzoli is an industry veteran who has competed on Top Chef and came out the winner of Cutthroat Kitchen. With over 50 restaurants under his belt, Terzoli is currently in the process of opening Fishmonger's Market, a sustainable European-style seafood restaurant and fresh-caught fish counter.
"There are a few tips I would give. Determine if you have the funds or can raise the funds for what you are trying to create, allowing for over-budget costs. Remember that once you go down the path of ownership, your personal income will also be affected.
"Also a clear concept is very important — if you are looking to be an old-fashioned diner, for example, there shouldn't be sushi on the menu and a taco bar. Last but not least, surround yourself with the right people! The right people make all the difference."
Jeff and Laura Ambrose, owners of Woodstock's Pizza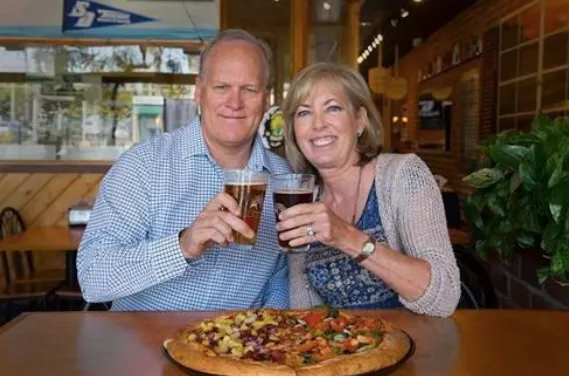 Jeff Ambrose began working at Woodstock's Pizza as a delivery boy and quickly moved up the ladder. Jeff and his wife, Laura Ambrose, purchased the five California stores from the Woodstock and Chew families in 2001. Since then, they have opened three more restaurants in California and recently earned recognition from Pizza Today for being the nation's No. 2 Independent Pizzeria in sales .
"I think it's really important to know who your market is and how to reach them. Being in college markets we have a continually changing workforce. We also recognize that we have a new marketing challenge every fall, messaging to a new group of students about the merits of choosing Woodstock's over the name-brand competitors. We are invested heavily now in social media and technology to ensure that we're connecting in relevant ways.
"I also think that it's really important to know your focus and philosophy and stick to it. The recession of 2007 was a wake-up call. We decided that we would never change the quality of the product we sold, despite rising costs. We saw many competitors fail during this period, but we continued to maintain high sales by focusing on the guest experience."
David Schapps, culinary director, Oaxaca Taqueria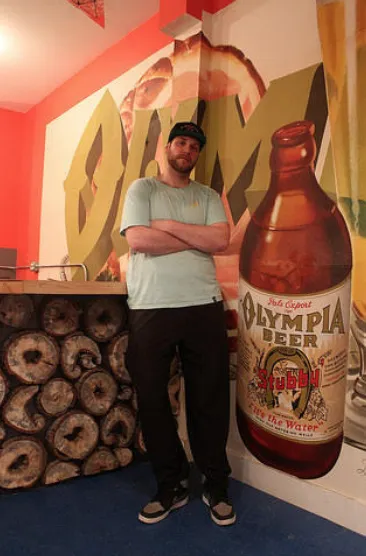 Oaxaca Taqueria is known for dishes made with locally sourced ingredients. Since opening its first location in 2011, it's expanded to 15 locations across Brooklyn and the East Village. David Schapps, the culinary director of Oaxaca Taqueria, has had years of experience in restaurant kitchens leading the culinary team at Randolph Group before spearheading the team at Oaxaca Taqueria.
"The biggest piece of advice I can give from my unique experience of Oaxaca Taqueria expanding so quickly is that you must make sure that your infrastructure grows at the same rate as your business. Our business grew so quickly that we didn't take the time to build our infrastructure simultaneously and suddenly we had 15 locations with only four people running our administrative duties. By then, we were so busy it became even harder to hire people and train them. Therefore, I really recommend investing in infrastructure simultaneously before you become overwhelmed."
About SimpleOrder
SimpleOrder is a fully automated, back-of-the-house management platform designed to optimise and streamline replenishment, reduce waste, cut costs, and increase your revenues. Its 360° cycle integrates and streamlines your kitchen operations from procurement to sales, so you can make more time to focus on all aspects of your restaurant business.