Table of contents
Every successful business has a strong retail business plan. It's one of the first things many investors and donors ask for when inquiring about your business. Why, you ask? That's because a business plan details your business' short- and long-term goals, and lists the steps and financial requirements necessary to achieve those goals.
To help you get started, we've outlined what you should include in your retail business plan. If you follow these tips, you'll be well on your way to creating a strong foundation for a viable retail business.
Provide a company description
Your company description is one of the most important aspects of your retail business plan. This section should reflect how you want people to envision your business. It should include the logo, concept, ownership and business structure, design, and layout. Think of a retail shop that you enjoy. What is it about that business's logo, concept, and design that stands out to you?
Include information from target market and industry analysis
A retail market analysis is a deep look at your industry, competition, and geography. All of these things need to be defined in your retail business plan in order for investors to have a full picture of what your particular brand is and how it fits into the overall retail puzzle.
Target market and customer analysis: You've probably heard business owners say they want to target anyone interested in their brand. However, defining your target market makes it much easier for you to see who your audience is and how to best market your company to that audience. When researching and analyzing your target market and customer base, it's important to figure out the characteristics of your ideal customer. From there, dig deeper to determine your ideal customer's age, location, gender, income and education levels, marital status, and more.
Industry analysis and industry segment: An industry analysis is a qualitative and quantitative assessment of your retail market. It looks at upcoming trends in retail, what's selling and what's not, and more. Once you know the state of the overall industry, break it down a bit further. What trends are you seeing for specific products and categories?
Competitor analysis: You need to take a deep look at how your competitors fit into the puzzle. When analyzing your retail market and location, research which of your competitors has the biggest market share, how close competitor retailers are to your location, and what advantages your brand has over the competition.
SWOT analysis: The last thing to check out is your SWOT analysis, which looks at strengths, weaknesses, opportunities your brand can capitalize on, and threats from tough competition. When you add SWOT to your retail business plan, you can identify and focus on your strengths so you can minimize weakness and stand out from your competition.
Explain your products
This is where the fun begins. Everyone, especially investors, wants to know exactly what they can buy at your store. In your retail business plan, you want to be as detailed as possible about the items you'll be selling.
If it's clothes, include whether there will be tops, pants, and/or shoes. Will customers be able to purchase accessories there? What sizes will you carry? What about plus sizes? Here is where you want to show your vision for your retail shop and feed the imagination with vivid descriptions of what your products will look and feel like.
Additionally, you should include information about your supplier and any contracts you need to have with suppliers to keep your shelves full. Will your items be made overseas or in the U.S.? How will you manage inventory? What will happen to the items you don't sell? You should also detail your pricing strategy: how much will items cost? Will there be regular sales? How much will your sales be?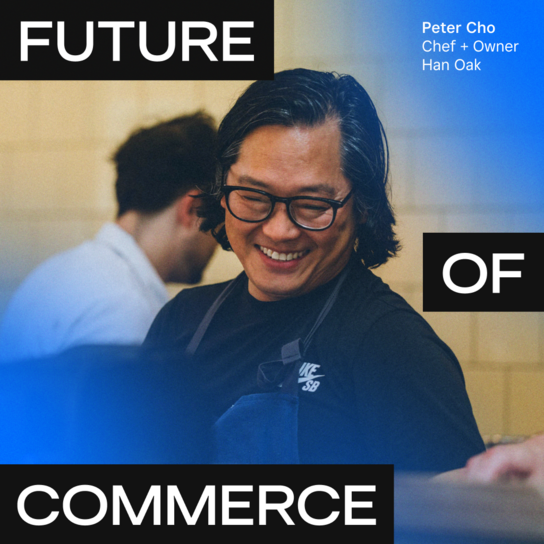 The Future of Commerce Report: 2024 Edition
Tell us a little more about yourself to gain access to the resource.
Thank you!
Check your email for your resource.
Address operational needs
Thinking about how to run your business is an important aspect when first starting out. Therefore, it's important to assess various retail operations and determine a custom strategy for your business.
Supply chain: This is part of inventory management. Making sure that your supply chain runs smoothly is the best way to ensure profits. Include how you'll control and oversee ordering inventory, store that inventory, and control the amount of product for sale. This helps to ensure you never run out of product or overpay for it.
Merchandising: You need a merchandising plan to show how you'll plan, buy, and sell your products to maximize your return on investment while meeting market demands.
Technology: How will you complete transactions? One way to streamline everything from sales and inventory to orders and customer directory is through Square for Retail. Square for Retail allows you to keep track of every aspect of your business in a way that helps optimize business profitability.
Create an organizational structure
If you're going to run a successful business, investors will want to know its legal structure. Will you operate as a sole proprietor, general partnership, limited partnership, LLC, or corporation? Choosing a business entity determines how you file state and federal taxes each year, which affects your earnings and profits.
Additionally, you need to include how many team members your retail shop employs. Who will serve on the management team? Who will work under the managers? How will this play into the overall structure of your company?
When you're thinking about your team, technology such as Square for Retail can help make life much easier. You can integrate your POS system to centralize payments and sync calendars. You'll have a centralized place with customer information, in case you want to market promotions or sales directly to them via email.
Assess marketing
Here is where we start getting into the nitty gritty of your retail marketing strategy. You want to include a positioning statement, which explains how you want the outside world to perceive your brand. For your positioning statement, write a description of how your retail shop differs from others, how customers will enjoy your brand differently than that of competitors, the category in which your brand competes, and any compelling reasons why your target audience should have confidence in your claims.
Additionally, you want to include which channels you'll use to open your business and which channels you'll continue to use to promote your business. This can include digital channels such as a website, social media platforms, and rewards and loyalty programs.
Provide a financial plan
Your financial plan helps investors understand how your business will make money to achieve its strategic goals and objectives. For your retail shop, you need to conduct a financial analysis and analyze your startup costs, funding options, break-even point, and projected profit and loss. Using these plus a cash flow analysis benefits your financial plan, as well.
When analyzing your startup costs, you should look at everything it takes to run your business. That includes everything from the products you sell in your store to the technology you use to build and maintain your store's website and point of sale. Investors need to know how much money your retail store will cost up front, and how long it will take for them to see a return on their investment.
Another important area to look at is your break-even analysis. Investors will want to see this breakdown. Essentially, the break-even analysis is a look at how much revenue you need to justify how much you're spending.
Running a business is no easy feat, but Square is here to help. We have all the tools you need to start, run, and grow your business, whether you're selling in person, online, or both. And we've made all our tools to work together as one system, saving you time and money — and making decisions easier. So you can get back to doing the work you love and focusing on whatever's next. See how Square works.