Table of contents
Inside Terrace Plant Shop, located in the leafy suburb of Metuchen, New Jersey, lush house plants cover every corner of the store. The depth of green transports you to another place, in patterns and colors that get more vivid the more you look at them. Customers are surrounded by calm — and life — serving as a living altar for what was lost.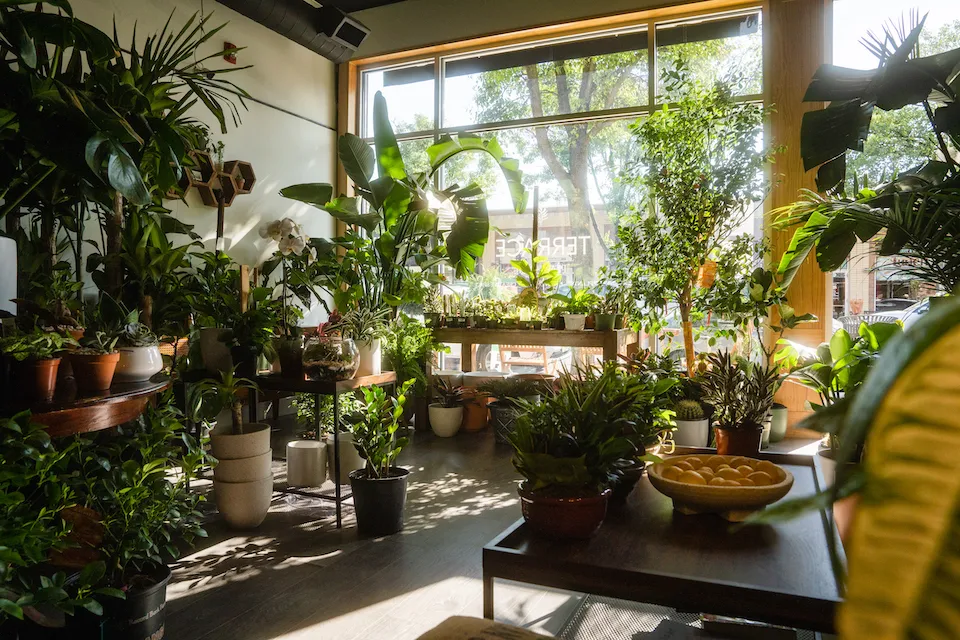 Peter John Dario, a Filipino-American entrepreneur, is the proud owner of the store and creative event space, which he started in March of 2021. "I opened up during the pandemic just to give everyone that sense of normalcy, to bring the community together so everybody can grow together," explains Dario.
The pandemic took more than just a sense of normalcy from him. In 2020, Dario's father and grandfather both died from COVID-19 in the same week. Taking care of living things gave Dario peace when going through the grieving process, so he decided to give that same sense of meaning and hope to others who have lost loved ones.
In Dear Dad, hear how Dario turned his retail store into a living memorial for his family and others who died during the pandemic — and a haven to those they left behind.
"After everything that we've all gone through, the pain, the sorrow, the confusion — I wanted to give everyone a symbol that we can all come back together and live fulfilling lives and be great again."
Building community to heal
Dario's loss pushed him to start his store, and his resilience enabled him to carry it through. To honor his family, elements of his father and grandfather are present throughout the entire business.
"My dad was super outgoing," remembers Dario. "He would be the life of the party. He would be the only one dancing, he would talk to everybody, and he would be everyone's friend," he says.
The pandemic amplified the importance of community for customers and business owners alike, and showed the huge role small businesses have in connecting people, especially during challenges. Data from Square and Wakefield Research backs this up, with 77% of retailers and 92% of restaurant owners saying they're going to take part in more community initiatives this year.
Dario's appreciation for the community can be traced back to his mother's restaurant. "I got my entrepreneurial spirit from my mom," he says. "Growing up in her restaurant, I was immersed in the culture. I was immersed in business," remembers Dario. "I wanted that same feeling, building that community with people all around us."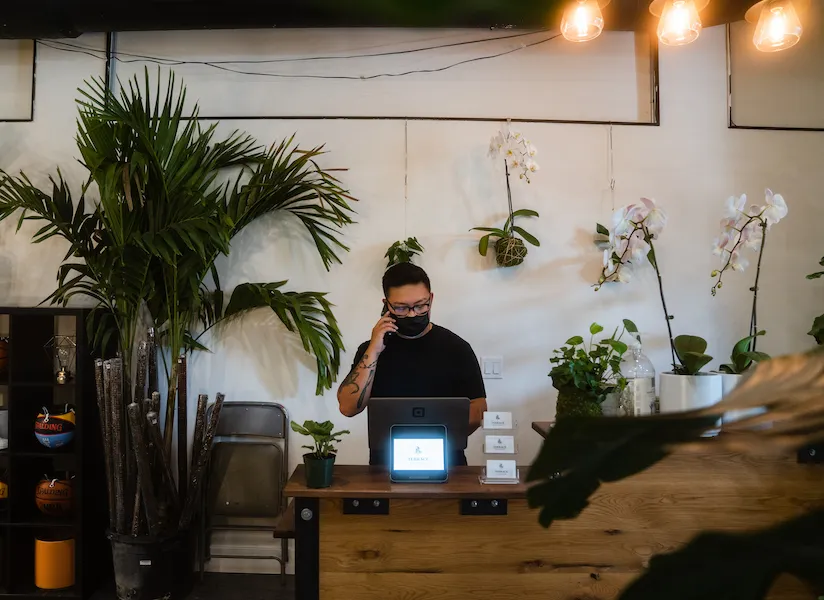 The significance of a plant store
Dario didn't just choose to open any business — he decided to open a plant store, which takes on a heavy significance in his life. His mother was raised on a farm in the Philippines, surrounded by plants, and she brought that love of nature to her family in the U.S.
"When she came to America and raised me and my sisters, we had greenery all around us. We had our garden in the backyard and we had our plants inside," remembers Dario. "I was already fully immersed when I was a kid, with foliage and greenery, and it's something that I've always loved."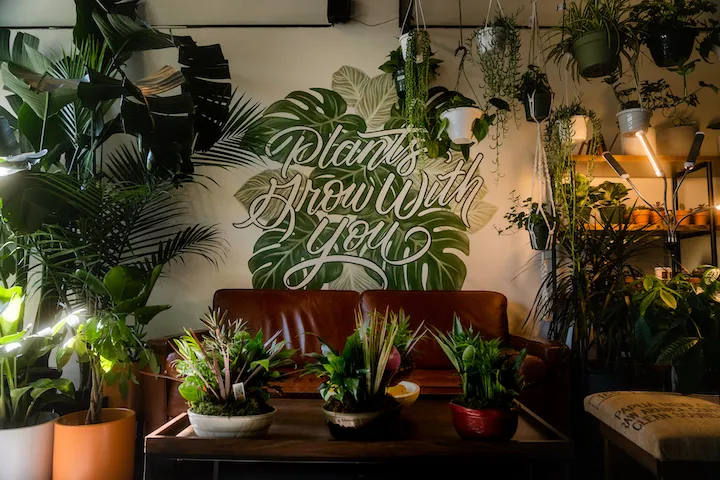 Plants symbolize rebirth and growth, something Dario felt he and his community needed after experiencing the impact of the pandemic. In the shop, there's a mural on the wall that says "Plants grow with you," in lettering that almost moves. The mural shows customers that the products inside Terrace Plant Shop can aid you on your own journey, no matter where you're headed.
"I can't wait to watch it grow"
"Terrace means everything to me," says Dario. "It symbolizes strength, it symbolizes confidence, it symbolizes something that I thought was impossible years ago and is now possible. It's something that I'm truly proud of and I can't wait to watch it grow."
To grow his business, Dario is inventing creative ways to bring in new revenue streams by turning Terrace Plant Shop into an event space. He now offers up his store so people can do yoga surrounded by calming plants and is hoping to expand to other types of events in the future. That openness to trying something new is how the store started, and it will continue to blossom as the business matures — and as Dario and his family grow too.
"[My dad] was super caring," remembers Dario. "Whenever he walked into a store, everybody knew his name. He gave me that same energy. I love that feeling when you walk in and people know you. It just feels good."