Before Angie Evans and Kat McIver consider taking someone through the hiring process for their Long Beach, CA, cafe Wide Eyes Open Palms — or WEOP for short — they make it clear that they are working to create a safe, open, and inclusive space for their community.
"That means people of different sexual and gender identities. That means people of different levels of ability and living with disabilities. People of every race, class, cultural background," McIver said. "We ask, 'How do you feel about working in a space like that?' If there's any sort of hesitation — I don't want someone who's, like, 'Oh yeah, that's fine' No, I want someone who's, like, 'Wow, I have been looking for that.' Because honestly that's what pushed us to open this space."
The business owners, who started dating more than 10 years ago, also ask how a potential new employee would feel about working for a queer couple. McIver, who oversees WEOP's food program, and Evans, who runs the specialty coffee, spent years honing their crafts in environments that didn't feel like their own. Through every step of their journey in starting and running WEOP, they've been motivated by creating something they couldn't previously find. And for McIver, doing that successfully remains rooted in staffing.
"It all starts with our team and how we hire and who we hire and the training and directives that we give to them," McIver said. "Anyone can put a sticker on their window and say 'We treat trans folks with the respect they deserve.' But what does that actually look like in real time?"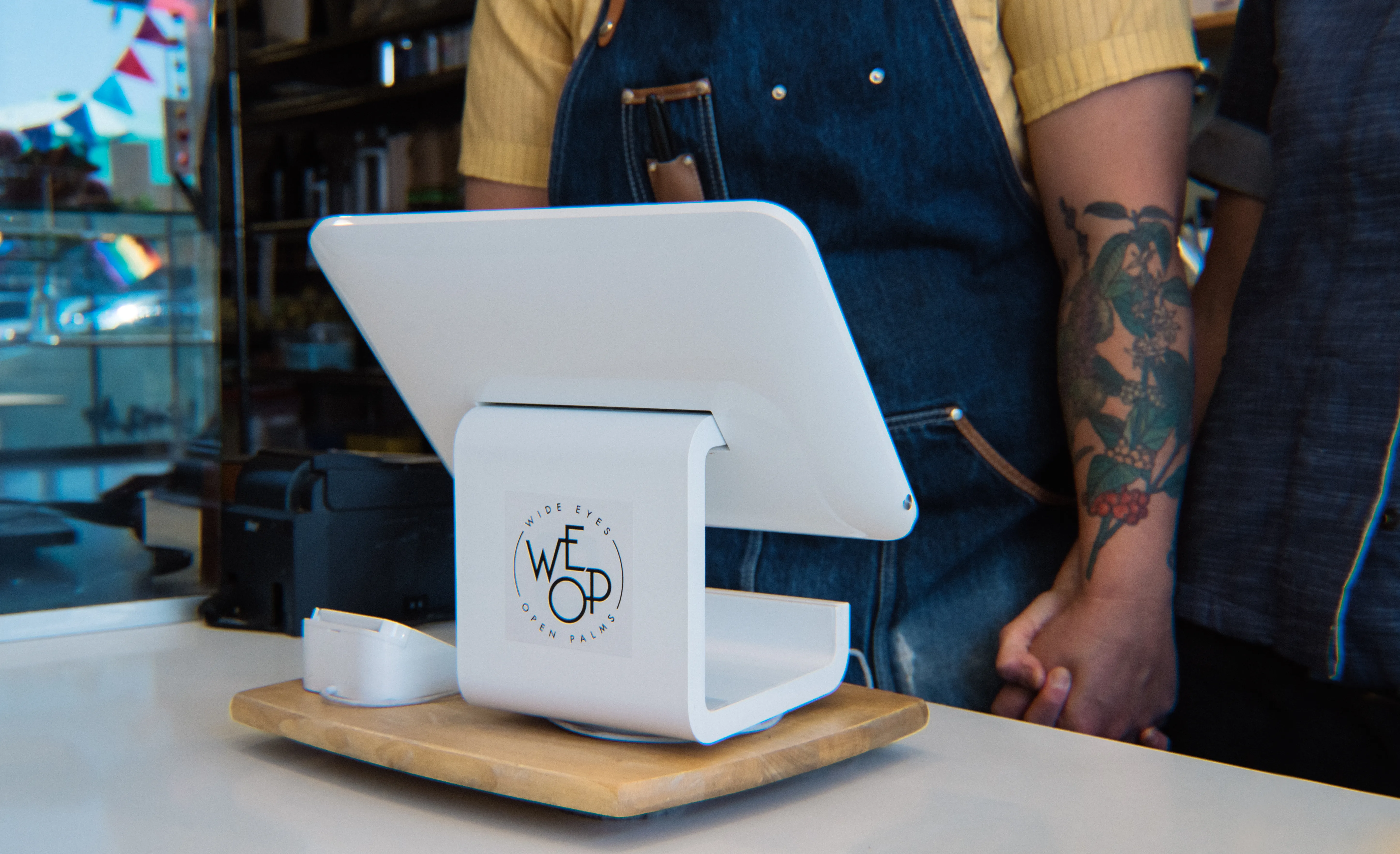 That's why Evans and McIver dove deep into building a 25-page employee manual before opening the brick-and-mortar cafe in 2017, which includes training on topics such as the importance of avoiding gendered pronouns. Every new hire gets a copy of the manual and then has a personal sit-down with either Evans or McIver to go over the highlights before they begin working.
It's a serious, thoughtful process. But the WEOP owners have found that not only does it make the cafe a better place, it also leads to them attracting and retaining a strong staff.
"I will say — and I know this because I have a community of other chef and restaurant owners in Long Beach — if a chef hears that someone worked at WEOP, they're like, 'Oh, if you can handle it at WEOP we want you,'" McIver said. "Because we're not messing around. We train our people well and we take our jobs really seriously — that has made us attract some really fabulously talented people."
"We say we're serious about hospitality and the production of coffee and food and pastries, but we can be seriously fun," Evans added. "But people really have to be serious first. Then we can be seriously fun."
Evans and McIver first launched WEOP in 2013. They didn't have the initial capital to open a cafe right away, so they got their start by recreating the experience at local farmers markets. Evans would do pour overs for a crowd that had never seen that method before while McIver used a Camp Chef propane oven to put out 100 egg and toast dishes herself (some of which are still on the menu today). They spent three and a half years building a following, eventually hiring their first employee to help handle an ever-growing line.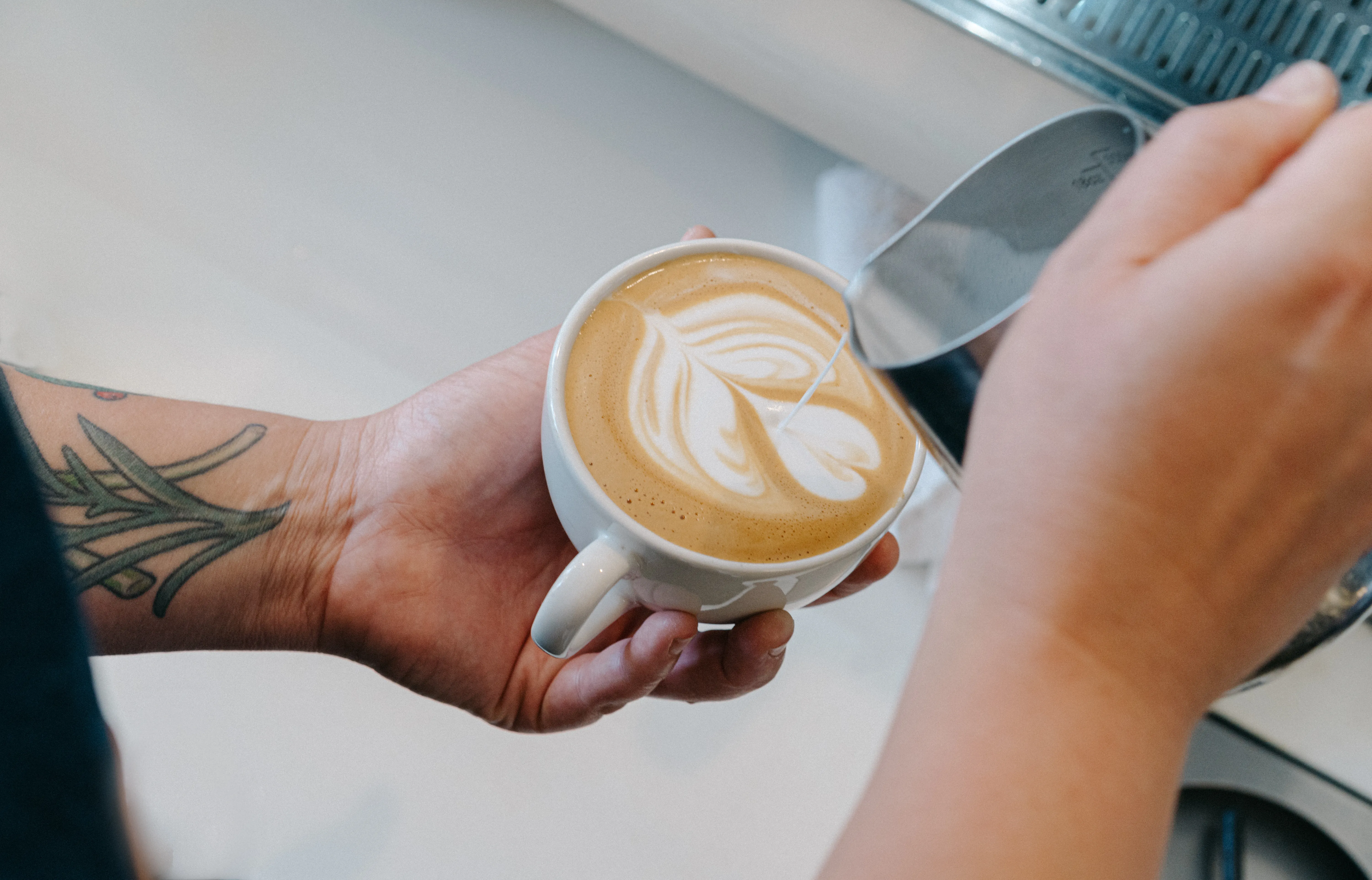 Through savings, support from some angel investor customers, and loans made more palatable by having an established business, they finally locked down a space three blocks from Evans' apartment in Long Beach along Retro Row — their ideal location throughout the brick-and-mortar search.
"It's just a really amazing small business community," McIver said. "Lots of amazing vintage stores. But also The Center — which is the LGBTQ center of Long Beach — is literally around the corner from our location. So it was immediately kind of built in that we had a relationship with them."
Throughout Pride month, WEOP has been putting up celebratory posts on its Instagram account, not hesitating to make it clear what the cafe stands for.
"We don't really think, 'Oh, maybe we shouldn't post that, because that might not attract customers,'" Evans said. "No, never. We'd actually prefer that if someone has any problem with any of our ethos, they probably shouldn't come. We want to create a feeling that attracts the community. We've seen people get in relationships or friendships through meeting at the cafe."