When it comes to starting a new business, few opportunities burn as bright as the candle industry. The burgeoning billion-dollar industry is expected to reach 6.64 billion by 2027, and it's not hard to see why. With candles being used in every way, from home decor to spa must-haves to restaurant ornamentation, the industry is in high demand. It's also DIY-friendly with low start-up costs, making it attractive for those looking for a new business endeavor or another stream of income. 
Candles are easy to sell, simple to make, and have favorable profit margins, typically being sold at a 25% to 50% markup, making it a sustainable business option. For those ready to take the leap, understanding everything from the many wax types to how to build your brand are key to success. 
Here are a few things you should know before you start your candle business.
Step 1: Candle Wax 101: What you need to know
Before you start your candle business, learning the delicacies of candle wax is a must. While most candles tend to look identical, there are an assortment of waxes available for candle makers. But there are four in particular that are most popular: paraffin wax, soy wax, beeswax, and coconut wax.
Paraffin wax: Paraffin wax is the most widely used candle wax in the industry, mainly because it is inexpensive and can hold strong amounts of color and fragrance. However, this wax tends to have a shorter burning time, creates soot, and is made from a byproduct of the oil industry, making it less eco-friendly. 
Soy wax: Soy wax is 100% natural and is made from none other than soybeans. While this wax tends to hold less fragrance, it has a longer burning time. That makes it more durable for use cases such as spas. 
Beeswax: Beeswax is one of the oldest forms of candle wax and is also natural and eco-friendly. It tends to have the longest burn time and produces a warmer flame without dripping much or giving off much smoke, making it an ideal choice for candle holders. 
Coconut wax: Harvested directly from coconuts, coconut wax is considerably popular for those looking for a clean burn with little soot. It's also a great choice for those looking to sell sustainable vegan options that carry scent well. It is the most expensive of the four waxes, but since coconuts tend to be a high-yield crop, it can often be a balanced investment.
Your wax of choice will come down to how you envision your candles being used and poured (free-standing, container, etc.). After you choose your candle wax type, Armatage Candle Company recommends that beginners follow the 84-candle rule. In other words, make 84 candles to build your skill with the craft. Then give all of them away and take in feedback and any other valued learnings.
Four Popular Candle Waxes
Four major candle wax types include paraffin wax, soy wax, beeswax, and coconut wax.
Step 2:
Do your research.
It's no secret that candles aren't necessarily hard to find. From the drugstore to the luxury home decor store, candles are readily available. So it's incredibly important to set your brand apart. For instance, will your candles feature unique, rare fragrances? Are you creating candles with a one-of-a-kind design? Finding your place in the industry (i.e., your unique selling point) is important, and doing market research can help you discover the opportunities. 
Once you understand the opportunities, it's time to define your target market. Are you looking to target the drugstore or the luxury home decor store? Or are you looking to serve those who are looking for eco-friendly, vegan options? Thinking about and building around which audience you plan to serve is a crucial part of your business plan.
Creating a business plan will help you establish a vision for your business. Alongside creating a clearer picture of who your customers are, a business plan will outline your goals, operations, financing, competitors, and more. Since these documents tend to evolve over time and don't follow a one-size-fits-all approach, it may be best to take a class or to consult a trusted business owner to help guide you. Even if you're simply looking to make extra cash on the side, a mini-business plan may come in handy to crystalize your goals as you make your start. 
Regardless of the size of your candle business, consider joining the National Candle Association to stay up to date on the happenings in the industry.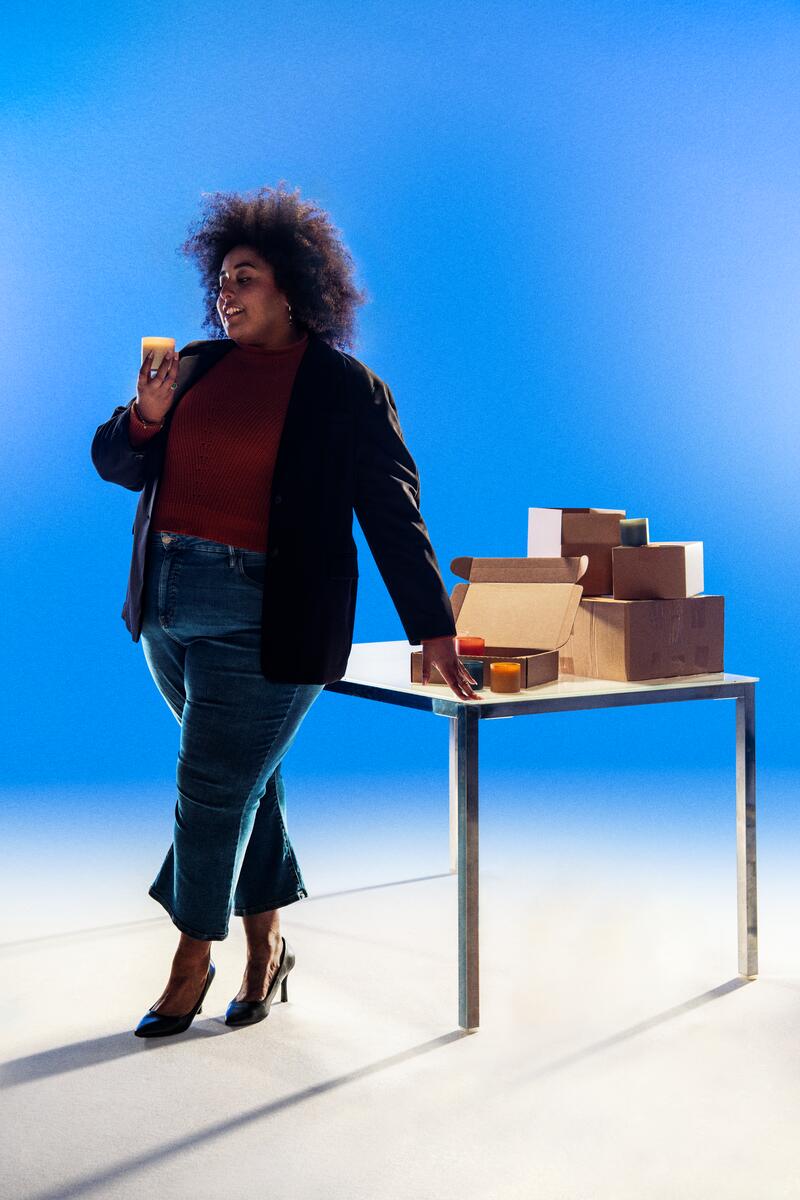 Step 3: Determine the types of candles you want to sell.
With in-depth knowledge of candle wax and your overall vision, it's time to decide on your candles. While each wax has its own best use case (and in most cases can be mixed with other waxes), it's important to be knowledgeable about common candle types so you can decide what you want to sell. The candle industry is vast, and there are over twenty different types of candles you could sell for your business. Below are some popular types to consider:
Floating: Floating candles are exactly how they sound – perfectly designed to float. They're small, round-shaped candles that can fit in floating vases to give the illusion of floating. They can even be featured in water displays to create the perfect ambiance. Due to their dainty and versatile nature, these candles tend to be in high demand around the holiday season and featured prominently in weddings.

Votive: According to The Spruce, a votive candle is a "small, short candle that can stand on its own and burns into the candle holder that it's placed on." The publication goes on to describe them as typically being white and unscented, making them the perfect option for those looking to create decorative candles for everything from home decor to restaurants to spas.

Tapered: Tapered candles are long, thin, cylindrical candles that require a holder. Typically they can burn for up to twelve hours. Another popular festive option, tapered candles are particularly popular for celebrating Hannukah celebrations and upscale dinners. Perhaps one of the most unique features of tapered candles is that they can also be created in a number of ways, making them one of the more visually compelling options.

Aromatherapy: Aromatherapy candles are containerized candles with essential oils that help trigger a feeling of relaxation or stress relief. Like most candles, they can come in a variety of sizes and are used typically in spas or at home. While these options tend to have natural scents, fragrance is not their main selling point,
Whether you decide to choose a core four or one primary candle type, always remember to keep your purpose and customer in mind. 
Step 4: Invest in tools and make your candles.
With your skills sharpened and your business plan ready to go, it's time to make your candles. While the equipment and materials you invest in ultimately come down to preference (hot plates versus a stove; wooden wicks versus cored wicks), there are a number of must-have elements in which you'll need to invest:
Pot
Heating surface, such as a stove or a wax melter
Wax
Wick
Heat-resistant container
Wick centering device
Wick trimmer
Silicone spatula (to stir)

Fragrance (optional)

Color (optional)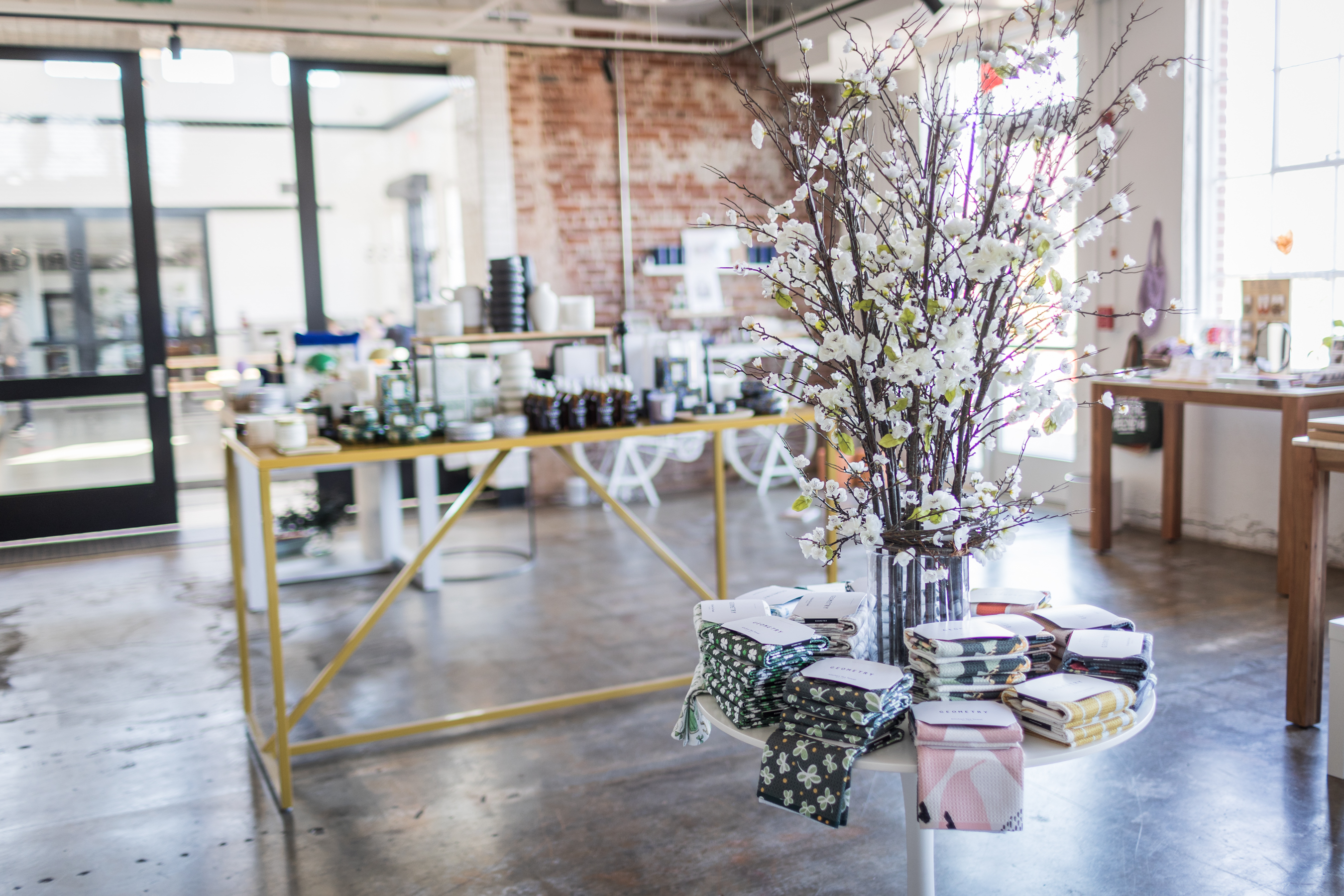 Step 5: Determine how you want to sell your candles. 
Choosing how you want to sell your candles is at the core of running your business. Since they're often paired perfectly with so many industries, from spas to retailers, and since they can be sold all on their own, the options are endless. Here are a few popular ways to get your candles out into the world:
For customers who make recurring purchases, you can take away the hassle of making them browse and pay manually by integrating Square Subscriptions with your online store. For customers who prefer to shop online and pick up in-store, Square Online also has an online ordering feature, creating an omnichannel experience for your business and a smooth shopping experience for customers. Last but definitely not least, your Square Online store can accept a variety of payment options, including Afterpay, keeping in mind customers who are financially conscious.
Ways To Sell Candles
There are four major ways to sell candles: gift shops, pop-up shops or local fairs,
your own brick-and-mortar store
, or online.
Step 6: Develop a marketing plan.
No matter how you choose to sell your candles, you have to let potential customers know they exist. In other words, hello marketing. With social media marketing, email and SMS marketing, paid advertising, and more, there are no shortage of ways to spread the word. But before you begin your first campaign, there are a few key components you need to iron out, such as your market research from your business plan; an in-depth understanding of your strengths, weakness, opportunities, and threats (aka SWOT analysis); and SMART goals and objectives. These foundational aspects will help you build a marketing strategy catered to your business needs and goals while highlighting areas you can grow into as your business evolves. 
For business owners who choose to sell their candles online, SEO optimization is a key component of your online store. Examining SEO best practices, such as internal linking, drafting compelling meta descriptions, and titling product pages appropriately, can help set up your online store for success and boost performance. 
With a solid marketing plan, you can work to retain the customers you attract by implementing a loyalty program. Whether you choose to reward customers based on the amount spent or the amount of visits, Square Loyalty integrates with your online site and your point-of-sale system so you can reward customers with ease regardless of how you sell. You can also keep in touch with customers with tools such as Square Marketing, which supports email and SMS features so you never miss an opportunity to reach your customers.
Frequently Asked Questions (FAQ)
How much does it cost to start a candle business?
The average cost to start a candle business varies. It depends on the way you want to sell candles, how many candle types you intend to sell (including any accessories), and how you intend to produce your candles. Small Business Trends estimates that it could cost anywhere from $9K to $78K, with a large portion of that including rental space, insurance, and supplies.
However, there's also the option to start small and simply sell a few at a time or to sell seasonally. Review your financing options and refer to your business plan to understand where your opportunities lie. Then compare them against your goals. And remember, there's always room to grow.
How do you package a candle for mail?
Due to their delicate nature, candles need special care when it comes to shipping. Investing in durable, sturdy cardboard boxes slightly larger than the candles themselves is an ideal place to start. Once you decide on boxes — ideally those with your own unique branding and design — think about the overall unboxing experience. For the necessary padding needed to protect the candles from damage during shopping, decide whether kraft paper or bubble wrap will look best and enhance the overall experience.
If you choose to add extra flavor with a unique message or a postcard inside, colored tissue paper might bring about more cohesion. On the other hand, if you have uniquely designed boxes with your branding etched across the surface, bubble wrap might work better to keep the overall presentation sleek (if that's what you're going for). The decision is up to you, but it's important to keep the unboxing experience and your branding top of mind as you decide.
How do I label my candles?
When it comes to labeling your candles, keep in mind your branding and safety/legal requirements. For branding, take note of labels you admire and research designers who can bring your inspired vision to life. Be especially careful not to copy any of your peers' designs and remember what makes your brand special and why you started your business in the first place. 
In terms of safety/legal requirements, there are several organizations that have both recommendations and requirements, including the National Candle Association, the Fair Packaging and Labeling Act (FPLA), and more. For instance, the FPLA requires that front-facing labels must cover one side on regular containers and 40% of the surface on round containers. There are also requirements that say labels must stay on your products even after being subjected to heat. Do your research to ensure you abide by regulations and present your brand in the best possible light.