Table of contents
ECommerce presents scalable opportunities for any business. Whether you want to launch a product for the first time or expand your existing brick-and-mortar business, selling online can help you reach more customers and drive more sales.
However, an online business involves more than just starting an online store. You'll also need to develop a targeted business strategy, to drive the right traffic to your website, and to convert that traffic into sales. Here's a step-by-step guide to selling products online. 
1. Find products to sell online.
The first step to selling products online is to identify which products to sell, what's trending, and how you'll make a profit. Coming up with product ideas can be challenging, but these considerations can help narrow down your choices.
Type of product to sell
If you already have a business that you want to take online, your in-store sales experience can help determine popular products that may do well online.
If you're exploring entirely new products to sell online, consider trends, ways to solve customer pain points, products that you're passionate about, and variations of products that are already popular on online platforms. Conduct research — including a SWOT analysis and a competitor analysis — to understand the market, the potential demand for the product, and the competition.
Target customers
Identify your target market of customers to understand who your customers are and to cater your product offerings and sales channels to them. These customer insights can help you determine how and where to reach customers, what they care about, and how you can expand into untapped markets. Customers can also provide valuable insights and feedback on products, which can help you refine your product offerings.
Estimated costs and profits
A business plan will help you estimate the costs and profits of selling products online. If you're starting a business for the first time, it's smart to consider startup expenses and operating expenses that come with running a business, both in-person and online.
The type of products you decide to sell and how you distribute them can also influence your online business expenses. Will you sell DIY products that you make yourself, or will you be buying wholesale products to sell online? Will you handle fulfillment yourself, or will you use a drop shipping method? All of these factors can influence the costs and profits of your online business.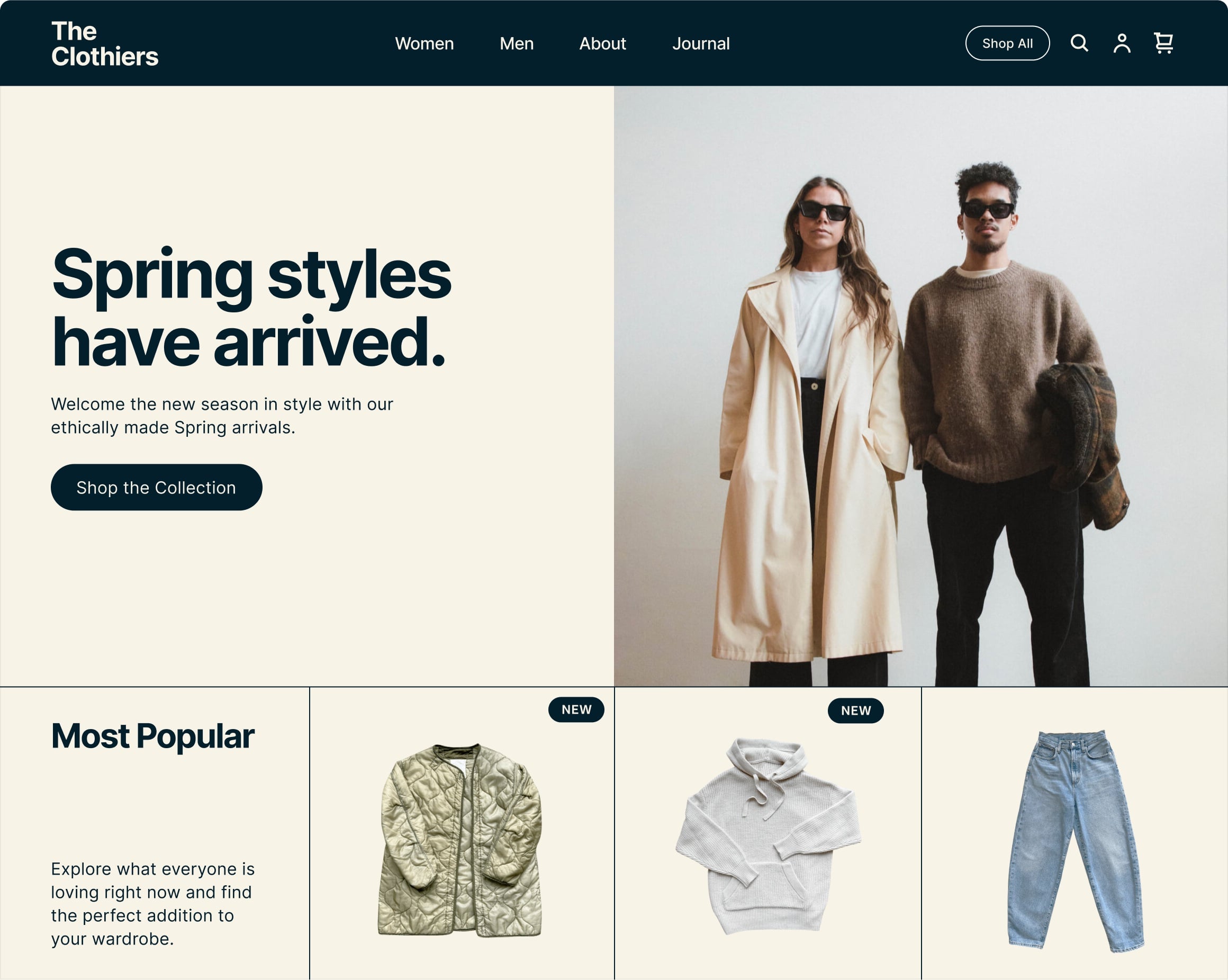 2. Select an eCommerce platform.
Once you've selected products to sell online, you'll need to choose an eCommerce platform. Keep these factors in mind while you select the right eCommerce platform for your business needs.
Online store
Many eCommerce platforms offer online store capabilities, but it's important to select an online store builder that allows you to customize your online store to reflect your business and brand, that helps you personalize the shopping experience for customers, and that allows you to connect your store to popular selling platforms, such as social media. 
Inventory management
Inventory management is a critical step to avoid overselling products, which can lead to a poor customer experience. Syncing your inventory across platforms is especially important if you sell products in multiple locations, such as a physical store and an online platform. A system that automatically integrates with your POS system and tracks and manages your inventory will save you from having to do it manually. 
Online checkout and payments
Online checkout is a must for selling products online, and the easier you make the online checkout process, the more likely a customer will complete a purchase with you. Make sure the eCommerce platform you select offers a simple and seamless checkout page that customers can access easily from a variety of channels, such as social media, marketing emails, and even payment links and QR codes.
Once customers get to your checkout page, giving them multiple, flexible options to make a purchase increases your chances of making the sale. Offering traditional credit and debit card payments is a must, but also offering digital wallet payments (like Apple Pay, Google Pay, and Cash App) and a way to pay in installments (such as Afterpay) caters to a broader group of shoppers and their financial preferences. 
3. Sell where customers spend time.
It's not enough to simply create an online store and hope that customers will find it. Consumers shop across a variety of online platforms, so you'll want to make sure that your online store and your products are visible to them where they spend time.
Social media
Consumers spend their time and their money on social media platforms. In fact, data from Sprout Social shows that 98% of consumers planned to make at least one purchase through social shopping or influencer commerce in 2022.
To increase your online sales, it's smart to be present on social media platforms where customers shop. There are plenty of ways to engage in social commerce, from syncing your online store to platforms such as Instagram and Facebook to creating shoppable posts that direct users to your online checkout page.
Google
Appearing in search results increases the visibility and reach of your online store. Make sure that your eCommerce site is easily discoverable in places that make sense for your business, such as Order with Google, Google Product Listings, Google Shopping, or Google Images. 
Follow simple SEO tactics and optimize your site pages, items, categories, and photos by adding descriptions, metadata, and alt text. Be sure to include keywords relevant to your business or products that customers might search. 
Some eCommerce platforms will help you optimize your online store for search engines. Square Online makes it easy to update and optimize the SEO information for your entire store and it's individual pages. It integrates with Google Product Listings so shoppers can discover your products on Google Search, Google Shopping, and Google Images to help boost sales. 
Marketplaces
Marketplaces such as eBay, Amazon, Etsy, or Walmart Marketplace offer various solutions to get your products in front of more customers. Marketplaces attract a high volume of shoppers who are searching for specific products or browsing for new ones, and they can be a viable way to take your sales to the next level. 
Keep in mind that each marketplace comes with its own fees, requirements, rules, and unique consumer base. If you're interested in selling on a marketplace, make sure you research and understand the platform requirements, the costs, and what customers look for when they shop there. For example, Amazon may work well for mass-produced wholesale products, whereas Etsy is better suited for curated and unique DIY products. 
In person 
It may seem counterintuitive to selling online, but in-person experiences can help generate online sales. If you have an existing brick-and-mortar store, a physical location, or even host a temporary storefront, like a pop-up shop, you have a great opportunity to help customers discover and purchase from your online eCommerce store. 
Use your face-to-face interaction with customers to let them know that they can browse more products on your online store, place an order, or use a digital promotion or coupon code to purchase at a discounted price. You can also use QR codes on your checkout counter, receipts, or in your window to direct customers to your online store.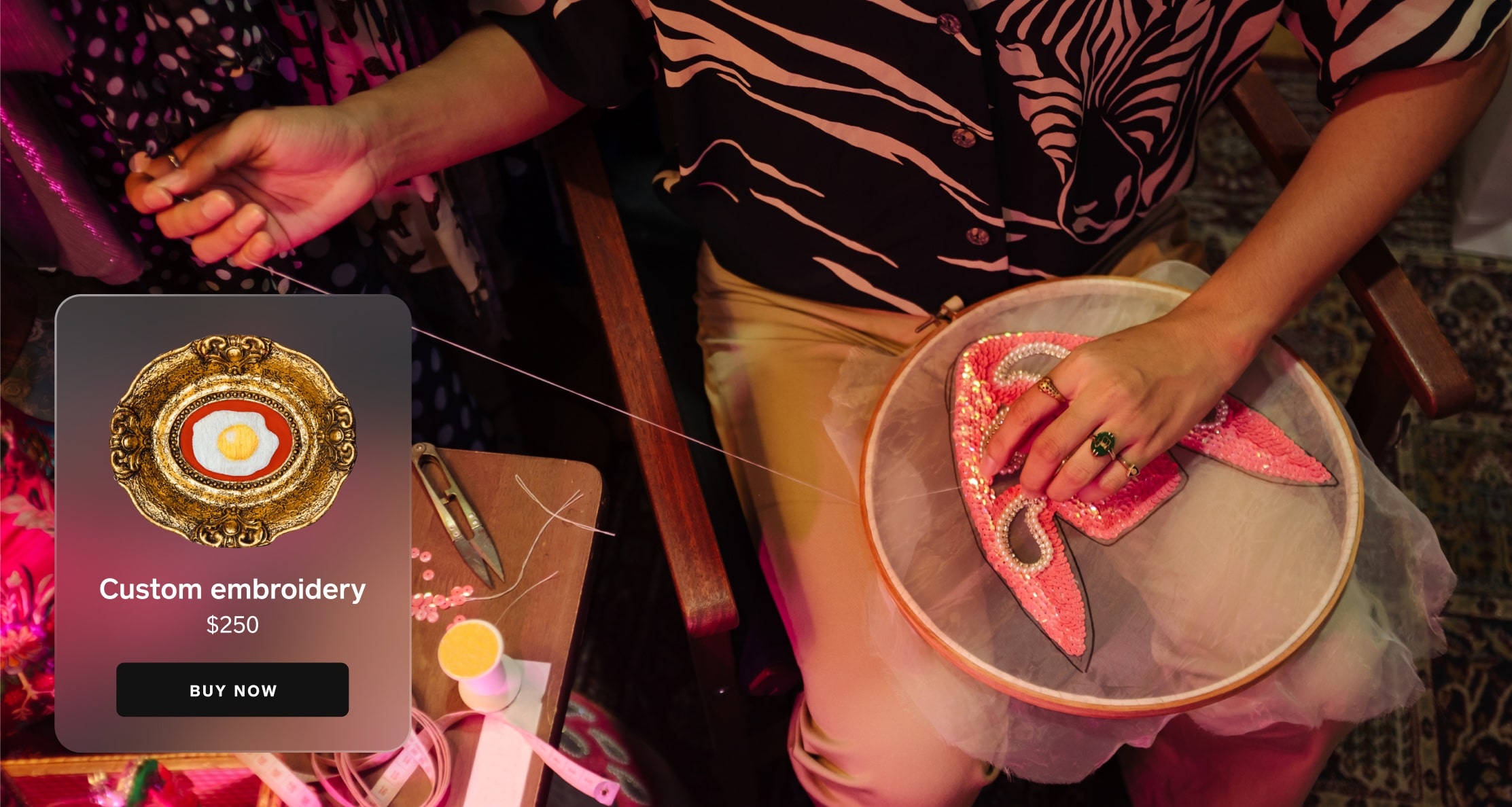 4. Promote your business and products.
Once you've established where you'll sell your products online, you need to make sure that potential customers know about them. Your SEO optimization efforts should help shoppers discover your products organically, but these simple and strategic marketing tactics can help bridge any gaps to promote your eCommerce offerings. 
Paid social media ads
If you sell on social media, paid social can help enhance your reach to new customers. Paid social ads come in a variety of forms — pay-per-click advertising, sponsored posts, or influencer marketing content — but are especially effective for targeting specific audience segments or groups of consumers. 
Email and text message marketing
When customers interact with your online store, opt in for emails or promotions, or complete a purchase, asking them to provide some contact information can benefit your marketing efforts. Email and text message marketing campaigns can help engage existing customers and reach new ones by letting them know about new products, promotions, flash sales, or limited-time offers. 
You can also use buy buttons and payment links in your emails and text messages to drive customers back to your online store to complete a purchase.   
Coupons and loyalty programs 
Nothing inspires shoppers to make a purchase quite like a sale or limited-time offer, so providing promotions or digital coupon codes can help drive customers to your online store. You can send discount or promotion codes to customers via email or text message marketing, or you can create pop-up banners on your website to advertise the promotion to active shoppers.
Once you've established some customers, offering them a loyalty program can improve their experience and encourage them to keep shopping on your online store. Square found that customers enrolled in a loyalty program spent 37% more than those who weren't. 
5. Develop a shipping strategy.
If you're selling products online, you'll need a quick and cost-effective way to get the products to your customers. Depending on whether you have a physical store location and where you ship, the following strategies can be useful for selling online.
Standard shipping
The standard way to get online products to customers is through ground shipping. Compare shipping options from carriers such as FedEx, UPS, and USPS to see what's available and which offers the best price. You'll need to determine what you'll charge for shipping and where you'll ship.
If your online store is hosted by Square Online, shipping options are a bit simpler. Through your dashboard, you can see which carriers are available in your location and choose which shipping method you want to use. Choose between flat rates, real-time rates, free shipping, or shipping by order weight, by order total, or by item quantity. You can also set up a shipping profile to simplify and streamline the shipping process by controlling where and how you'll ship items depending on the customer's location.  
Drop shipping
Drop shipping is an order fulfillment method in which a business doesn't actually keep the products that it sells in stock, but instead purchases the products from a third party to fulfill orders. Drop shipping can work well if you sell products purchased from a manufacturer or wholesaler.
Once a customer places an order, you alert the manufacturer or wholesaler, which packages and ships the product to the customer. The supplier charges you, and you charge the customer as part of their purchase. There are plenty of pros and cons to drop shipping, but the products you sell and the supplier you work with will ultimately influence whether or not drop shipping is viable for your eCommerce business. 
Buy online, pick up in-store
If you have a physical location, you can offer the option to buy online, pick up in-store in addition to standard shipping. This method lets customers place an order at your eCommerce store but pick up the order at your physical location when it's convenient for them. While this can help cut down on shipping logistics and associated expenses, this method is only available to local customers.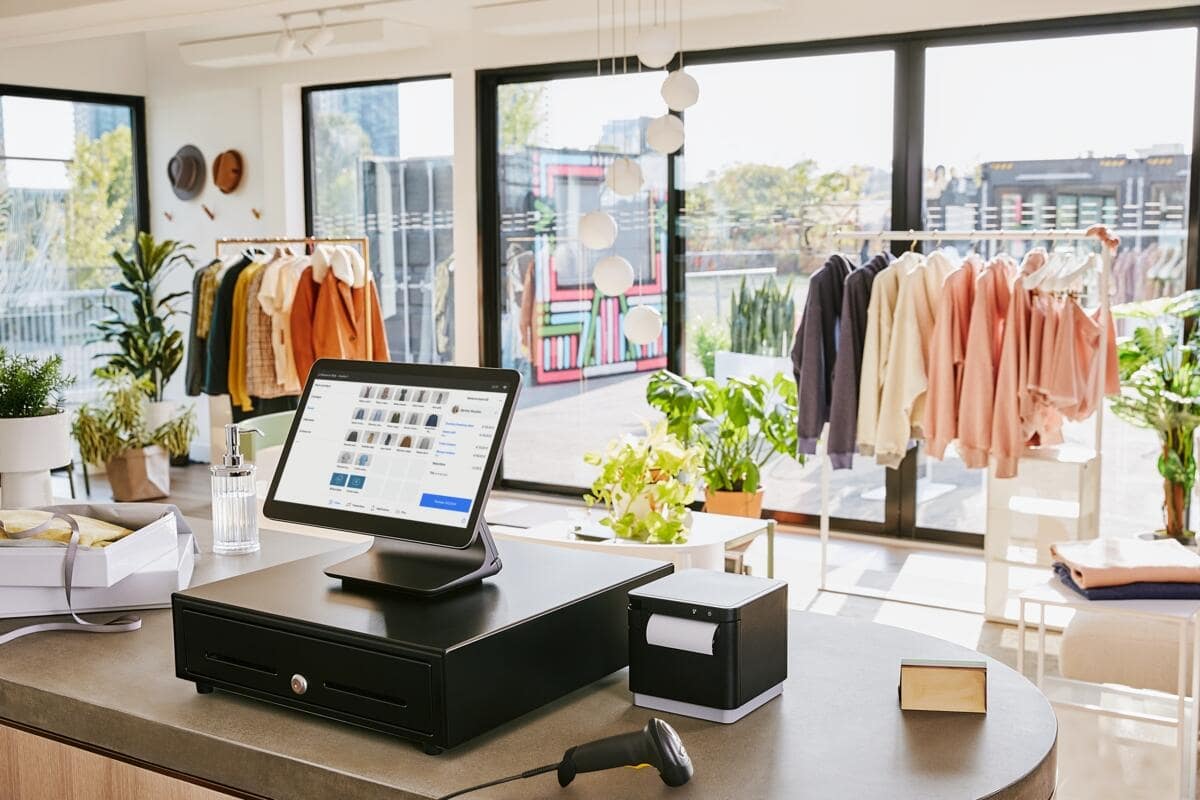 6. Scale your eCommerce business.
As you build out your eCommerce business, market your products, and grow your customer reach, you'll want to continue to improve your services so shoppers keep coming back. Once you're established, it's useful to analyze the success of selling products online and the potential to scale your business into a larger operation.
Determine profitability of selling online
Determining whether or not your online business is profitable is an essential part of selling products online, especially if you want to add new products to your online store or scale up your business in some way. Calculating your business profitability will help you determine whether you need to reassess your original business plan or if you're ready to take the next step in business growth. 
Grow your business
If your online business is profitable, it may be time to consider new opportunities for growth. Whether that means bringing on new products, taking your marketing efforts to the next level, or exploring in-person shopping experiences to get in front of more consumers, be sure to reconsider your business plan and to use tools that will help you connect your eCommerce store with new aspects of your business.