Intro
Intro to Scheduling Software
If you own a salon, you have an appointments calendar to manage. And it's not as easy as just slotting things in the calendar. Keeping your appointments schedule full—and running smoothly—requires consistent attention and management. Luckily, there are a number of tools and scheduling strategies that can make management easier. In this guide, we walk through what those are and provide a playbook for keeping your schedule booked (and the sales flowing in).
Deep Dive
Why online scheduling software makes sense
Do you spend hours each week playing phone tag with clients trying to schedule their appointments? Do you ever get frustrated trying to decipher illegible handwriting in your pen-and-paper appointments book before meeting with a client? Have you ever had a client's services mistakenly penciled in on your pen-and-paper appointments book and wished there was a better way? An online appointments book can help alleviate all of these pain points. But in addition to cutting down on confusion and administrative time, there are other key benefits to using an appointments book app or software. Below, we outline how to use scheduling software to keep your schedule full and streamline its management.
Online scheduling software cuts down on administrative time and offers a better customer experience.
Implement scheduling software for a better customer experience
Convenience ranks up there as one of the most important factors in fostering a positive customer experience. And in this digital age, the ability for people to take care of their to-do lists (like booking a haircut) online is of the utmost importance. Not offering a way to book online makes for a cumbersome process for your clients—and one that's often riddled with an annoying game of phone tag.
With scheduling software like Square Appointments, you can create an online booking site where customers can schedule a salon appointment with you whenever is most convenient for them. Think of it like a receptionist—except one you don't have to pay by the hour and who's available 24/7. You can even invite your clients to book appointments with you online by emailing them a link to your salon booking site. That way, if they don't have time to book their next visit immediately following their appointment, they can find a slot later that works for them.
Add your appointments calendar to your website
You should add your online appointments calendar to your website, which is easy to do with Square Appointments. All you have to do is add a simple snippet of HTML code directly to your website. Having your appointments calendar in a visible, accessible place on your website makes it quick and easy for clients to book. This is especially true for new clients, who aren't as likely to cold call your business to book an appointment.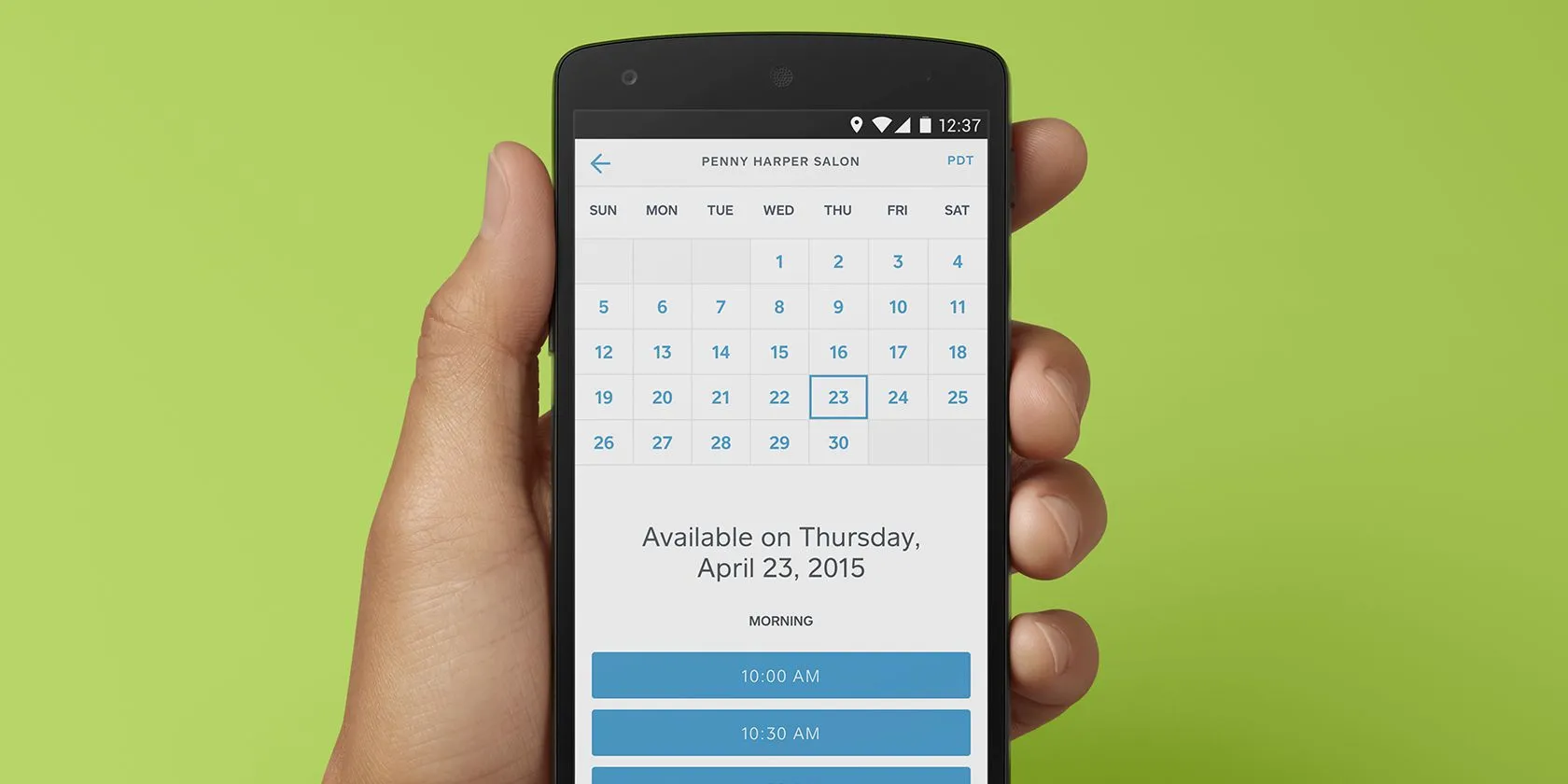 Square Appointments is also optimized for mobile, meaning clients can book directly with you from their phone when they're on the go. This is an important benefit—we've seen that the majority of clients book appointments this way.
Check your appointments calendar on the go
Not only is scheduling software more convenient for your clients, it's also more streamlined for you. Implementing appointments software and an appointments app means you don't have to be at your salon to check your availability. The ability to check your schedule from anywhere makes juggling your schedule less frenzied—and saves you a ton of time.
Square's Appointments software and app give you all the information you need to run your business right at your fingertips. You can set up and edit your appointments calendar from anywhere and accept appointments automatically or manually as clients book them online. You can also process payments everywhere—the app allows you to check clients out directly on your phone or iPad.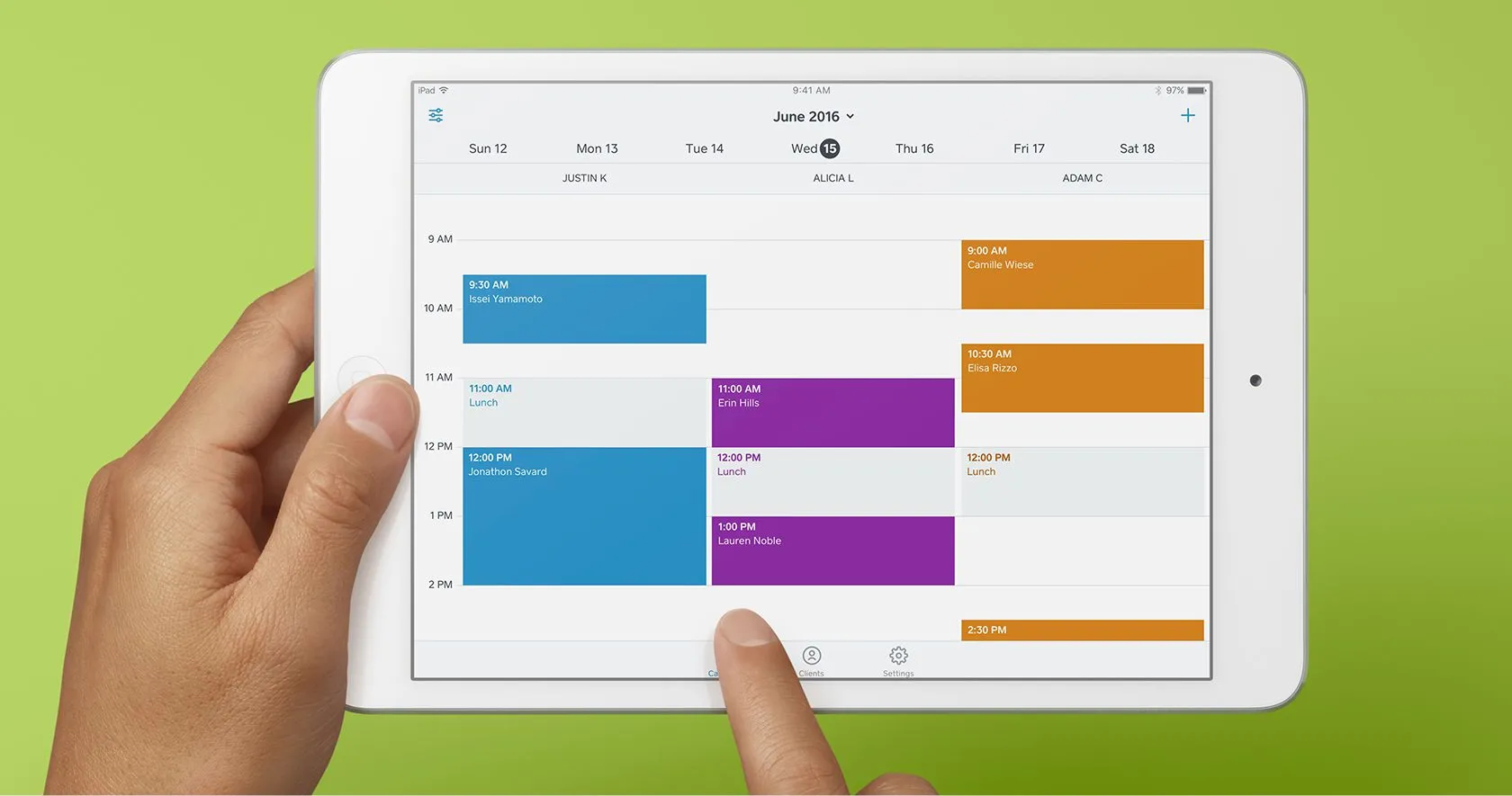 Jillian Seagraves, a hairdresser at Third Street Salon in Tipp City, Ohio, has found the Square Appointments app extremely helpful in streamlining her day-to-day tasks. "I was always on the phone, trying to find times to squeeze clients in," says Jillian. "And since I couldn't see my schedule before coming in, I'd often head to the salon and sit there with no clients, knowing I could be at home with my family instead. With the Square Appointments app, it's like my business is open 24/7. I love not having to log on to my computer to manage every appointment, and it's great to see my calendar right on my phone."
An appointments booking app can save you hours a week—which means you can see more clients.
Streamline your scheduling process to make more sales
Having everything in one centralized place that you and your employees can access from anywhere streamlines your operations. In fact, it could save you hours a week.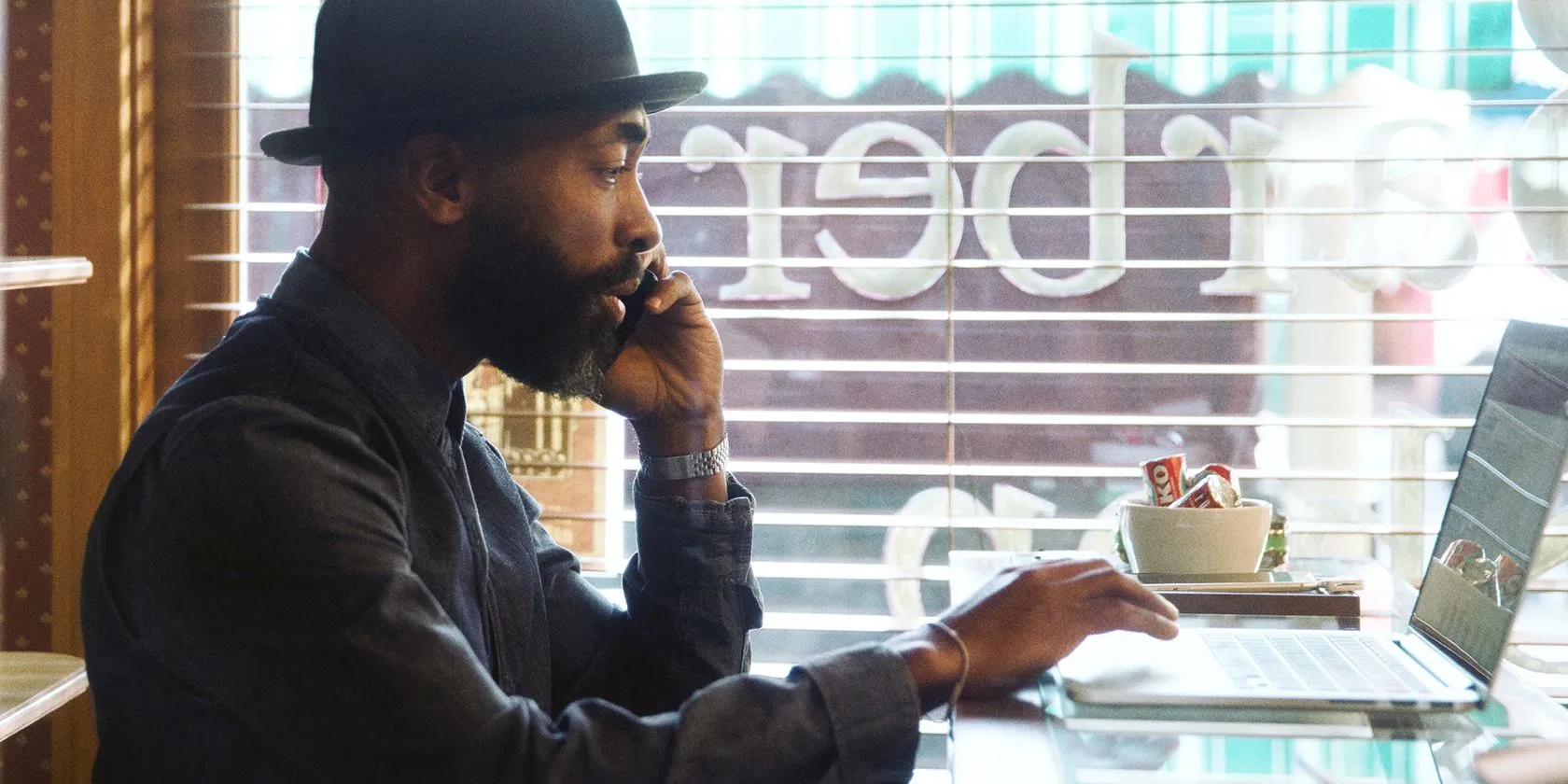 Before using Square Appointments, Camille Libao of Glow & Go Lashes was spending 30 to 45 minutes a day just managing her calendar at her desk. Now her clients can book their own appointments through her website, which integrates with her personalized Appointments page. Once Camille confirms the appointment, her clients receive automated text and email notifications and reminders so she doesn't have to follow up manually. With that time back, she sees a whopping 10 additional clients every month. We see this trend across all sellers who use Square's online booking software. Square Appointments sellers who use software for scheduling book more than twice as many appointments as Square Appointments sellers who don't use it. That's a lot more sales.
Cut down on no-shows with software for scheduling
No-show appointments are a drag. Not only do they throw a wrench in your appointment calendar, they also leave you with a block of time in which you could be making a sale but are just sitting there instead. Luckily, appointment scheduling software can help immensely in reducing no-show appointments at your beauty salon. Here's how:

Enable no-show protection features in your appointments scheduling software
Square Appointments has no-show protection baked right into the software. That means you can require clients to enter their credit card at the time they book their appointment with you online. You can also elect to apply a fee if someone misses an appointment or cancels at the last minute. Businesses using Square Appointments have found that merely instituting a policy reduces no-shows. The simple act of entering card information is often enough to keep customers from missing their appointments. Read more ways to cut down on no-show appointments.
Require client prepayments in your scheduling software
Square Appointments' Client Prepayments feature gives you the ability to require people to prepay at the time they book online—which makes them a lot more likely to show up.
And beyond helping you cut down on no-shows, Client Prepayments has two more key benefits. First, it helps with cash flow. If you need to purchase supplies or materials in advance of your service, requiring clients to pay up front means you don't have to fund those purchases out of pocket. Second, prepayment makes for a much more seamless customer experience. If clients have already paid, they can simply enjoy your services during their appointment.
Cut down on no-show appointments with client prepayments in your scheduling software.
Send well-timed reminders through your booking software
Printed-out appointment reminders are a thing of the past. To make sure your customers remember their appointments—and show up for them—start sending email and text reminders with Square messages. This is easy to do in Square Appointments. You can send clients appointment reminders straight from the software—and set how far in advance you want them to go out. (We've found that generally, one to three days before the appointment is the most effective.)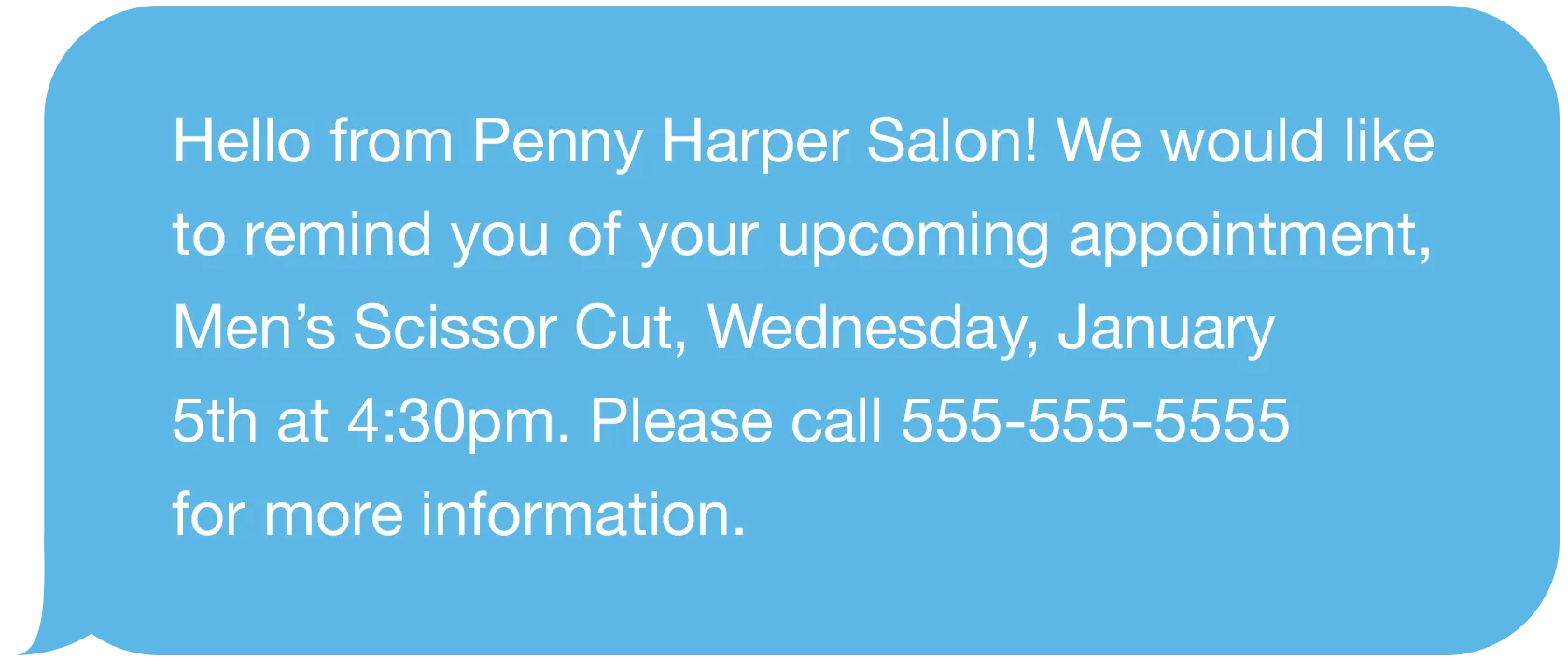 Communicate any schedule changes to your clients
Things happen, and sometimes, it's you who's running late or needs to reschedule. Rather than calling your clients to explain (more phone tag), you can communicate any schedule changes right from your appointments booking software. Square Appointments has a Client Notifications feature that lets you send personalized communication to alert customers of any changes to their appointment. You can select how you want to notify people, whether it's via text, email, or both. You can add a personal message for the client, too, a small touch that goes a long way. "So sorry, running 20 minutes late, but we have wine!" lands a lot better than a stiff message that looks like it's coming from an automated system.
Here are some additional appointment scheduling tips that can help elevate your business and increase efficiency.