Table of contents
This article is for educational purposes and does not constitute legal, financial, or tax advice. For specific advice applicable to your business, please contact a professional.
If you feel like you're spending too much time on administrative tasks, you're not alone. Operational duties are overwhelming restaurateurs around the globe, and it's being fueled in part by staffing shortages that remain an ongoing challenge for restaurants. According to the Square 2023 Future of Restaurants Report, nearly one-third of restaurant owners claim they have been short staffed for two years. 
Having to wear multiple hats can significantly impact how you run your business, but automation technology can help. According to the Square Future of Commerce report, 38% of restaurants plan to automate operational activities to maximize staff efficiencies. And 95% of restaurateurs note that increased automation for back-of-house operations would free up time to focus on more critical tasks for the business. 
To save time and money, here are five ways you can automate the cumbersome aspects of operating your restaurant operations:
1. Payroll
Processing payroll can be one of the more challenging administrative tasks for restaurant owners, and keeping up with the nuances can be confusing. Payroll regulations can vary depending on the area, meaning restaurateurs with multiple locations may have numerous regulations to abide by. In addition, payroll can often be complex, especially when it comes to rules about employees who earn income through tips. 
While it's possible to process payroll manually, it's a time-consuming job that could put you at risk for errors and penalties if you don't complete it correctly. Since providing timely paychecks is critical to retaining good employees, filing payroll weekly or biweekly could take you away from other essential tasks that help you grow your business.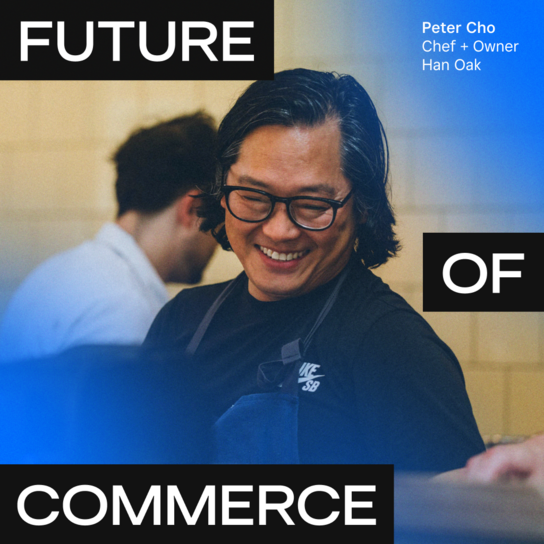 The Future of Commerce Report: 2024 Edition
Tell us a little more about yourself to gain access to the resource.
Thank you!
Check your email for your resource.
You could hire an accountant or outsource the work to a consultant; however, payroll is a task that is easily automated with software. According to the Future of Restaurants report, 36% of restaurant owners have already adopted payroll software and 32% are currently implementing it or are considering it.
Payroll software will manage and automate payroll payments to all your employees, including salaried, hourly, and commissioned. It also handles the job of calculating and filing taxes across locations be integrated with your point of sale (POS) and team management systems. You can import timecards, track tips, and distribute employee pay via direct deposit or checks. The software will also automatically file payroll taxes accurately and on time. 
In addition to giving restaurant owners peace of mind and removing a complex task from their already full plates, payroll software provides several benefits. For example, it can boost employee engagement by ensuring that team members are paid the right amount on the right day and at the right time. It also eliminates the risk of overpaying employees, which could be costly or difficult to retrieve.
Payroll software keeps employees' personal information safe, reducing the risk of a security breach and ensuring that only authorized personnel have access. Payroll systems also provide owners with accurate insights into labor costs. This information can be helpful when calculating budgets and making business decisions, such as considering expansion plans. Integrating with a POS also delivers insights like identifying high-performing employees by tracking sales to individual team members.
Learn more about Square Payroll for your business.
2. Scheduling
With staffing shortages, matching employee expectations with the shifts you need to be filled is increasingly essential. Historically, managers were tasked with manually creating weekly schedules, but the job often felt like a juggling act. Employees may have fluctuating availability, so schedules must be fluent and changeable. Time-off requests are hard to track and can easily be misplaced or forgotten. You also want to ensure that the most desirable (and lucrative) shifts are distributed fairly, helping you keep the staff you've worked hard to build.
Instead of struggling with this administrative task, consider automating it with staff management software that can make the process seamless. Scheduling software builds shifts based on employee availability. Employees can request specific shifts and enter the days and times they're available to work. This information can be helpful if someone calls in sick. You can check and reach out to employees who have identified that they're free that day, helping you save time in your outreach efforts.
Scheduling tools also allow employees to submit time-off requests that can be approved or declined. Unfilled shifts can be marked as "open," allowing employees to claim them online. In some cases your employees can trade shifts, with or without your approval, freeing up your time to focus on other business-related tasks. Successful schedules are easily duplicated.
Schedules can be published and easily viewed by employees via an app or email, reducing the number of phone calls you might receive from employees who want to check their hours. And the software provides an easy way to review your team's hours at a glance to help control labor costs. 
Scheduling software can also be integrated with payroll software to ensure paycheck accuracy. It can help ensure compliance with overtime rules and schedule breaks based on local governing laws. Your employees can clock in and out through the scheduling software, which will allow you to eliminate physical timecards or other systems for time-tracking. 
The software also reduces the risk of overscheduling a shift or double-booking an employee who may work at more than one location. Finally, you can compare schedules to sales reports to ensure adequate coverage during busy days and times.
Check out Square Shifts for scheduling, time-tracking, and payroll prep.
3. Inventory
From increased delivery and takeout orders to a return to dining in, restaurants are experiencing higher demand. That's excellent news. However, keeping up with a booming marketplace brings challenges, too. No restaurant owner likes to 86 an item because they ran out of critical ingredients. What's more, customers' tastes are changing, and once-popular menu items may fall out of favor. Since food waste is expensive — especially during inflationary times — throwing away perishable items that don't sell will hurt your bottom line.
Automated inventory systems can help solve these problems by creating a centralized kitchen management system that helps track and maintain accurate inventory levels. A POS integration that syncs sales and updates inventory data across all ordering platforms will be even more valuable if your restaurant offers dine in, delivery through third-party services, and takeout.
Inventory data helps improve ordering projections based on real-time sales trends. The software allows you to enable thresholds that deliver alerts about low-stock or sold-out items. It can automatically generate purchase orders for your vendors before ingredients and supplies run out of stock. It also eliminates the risk of placing duplicate orders that result in potential food waste.
Inventory data also helps restaurants keep track of fluctuating costs. This information can inform business decisions, such as deciding to increase menu prices based on real-time profit margins. According to the Square Future of Restaurants report, 29% of restaurateurs are considering raising prices to weather a potential recession in 2023.
You can sync your menu with your inventory in real time, so diners never order something that isn't available. When items are out of stock, POS systems will 86 menu items so waitstaff can proactively inform customers, and items can be removed from digital menus so a customer placing an online order isn't disappointed when they come to pick up their food.
Learn how the Square POS Inventory Management system can help create a consistent experience for customers and keep them coming back.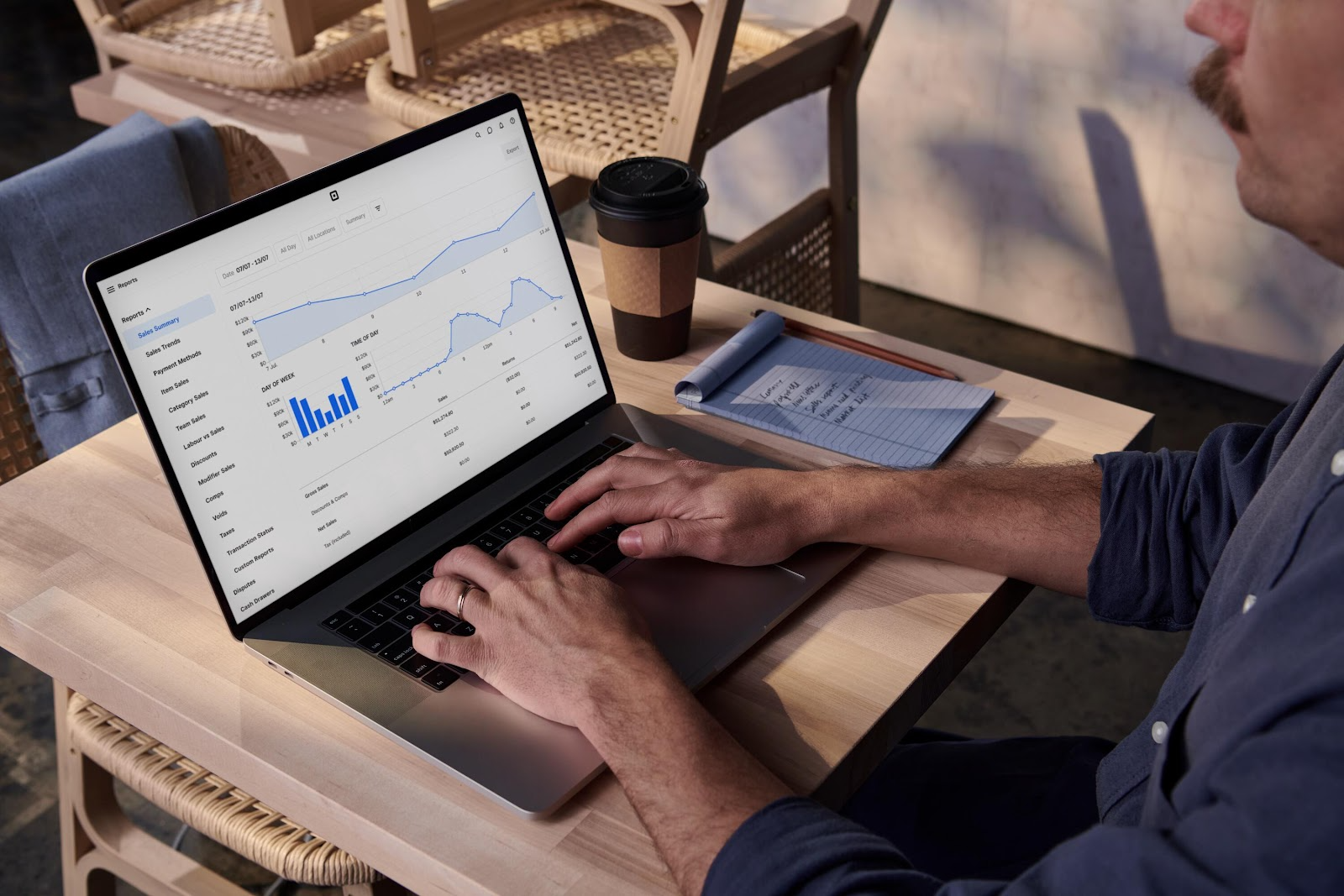 4. Marketing 
Today's customers have a lot of choices when it comes to eating out, and it's essential to stay top of mind. You'll need to consistently reach new customers to cultivate a stable of loyal diners. And to keep your regulars coming back, it's important to understand and leverage their visit history so you can personalize the experience.
Marketing is a task that helps you achieve both initiatives. Unfortunately, it's also time-consuming, especially if you're short staffed. You can hire a dedicated marketing professional, but that's not always possible for small restaurants. You can also outsource the task to a consultant, but that can be expensive. A better solution is automation, which can help restaurants connect with customers in a streamlined way. 
Restaurant owners can automate marketing efforts in a few strategic ways:
Email
Targeted email marketing is an effective way to reach your customers and drive sales. Consistency is vital, though. On average, automated campaigns sent with Square Email Marketing have a 1.7x higher open rate and 2.3x higher coupon redemption rate than one-off email blasts.
Marketing software integrated into your POS system allows you to easily set up and launch a campaign to target your best customers and promote sales and visits. For example, you can set up recurring campaigns to be sent out automatically each week or month with customized coupons. Automated campaigns can also welcome new customers, wish existing customers a happy birthday, ask for a Google review, or invite lapsed customers to return.
Another automated marketing effort is sending abandoned cart reminders. If a customer starts an online order and clicks away, you can send an email asking them if they want to return and finish their purchase.
Text
Text messaging is a marketing strategy that can be used as a stand-alone tool or to complement your email marketing with follow-ups. Similar to your email marketing strategies, you can use texts to send welcome or birthday wishes, request a review on a recent order, and send coupons or sale alerts. Text campaigns are often short, increasing the likelihood of being read. And because they show up on your customer's phone instead of waiting to be read in an inbox, they can be timelier than email campaigns. 
Customers need to opt in, which means you're reaching people who want to hear from you. And since they can easily opt out, you can be sure your subscriber lists maintain their interest in your business and offers. Sellers using Square Text Message Marketing see an average of 21% more repeat visits.
Social Media 
Another automated marketing tool is social media, which allows you to grow your customer base by getting discovered on platforms customers love, like Google, Instagram, and OpenTable. Automated integration will enable you to post promotions, announcements, and events to your social media business pages and track the results from your POS dashboard. You can also integrate your ordering platform with Google, Facebook, and Instagram to drive pickup or delivery orders.
Automation can also help you build your social media presence by automatically asking specific customers to visit your Facebook page. You can send a request to a regular customer at your business or someone who left you positive feedback through Square receipts. 
According to Instagram, 83% of users discover new products or services on the platform. According to Facebook, 74% of users discover new brands and products, compared to 41% who say they discover new brands and products on a company's website.
Start reaching more customers by checking out Square Marketing automation.
5. Customer Directories
To know what your customers want, you need a better idea of who they are. Customer directories help achieve this goal by providing insights that can be used to build better relationships. 
However, creating a customer database on your own can be overwhelming. Software integrated with your POS can automate the process. When a sale is made, a customer profile can be automatically generated in your customer directory, creating an order history that syncs across channels and locations.
Having a comprehensive directory also helps address a top challenge: decreased customer loyalty. By using powerful filtering and segmentation features, you can understand someone's purchasing habits. For example, keep track of frequent diners so you can reward them with special discounts. Or identify a customer who last visited your restaurant a while ago and send them a personalized deal to encourage repeat business.
A customer directory is also an integral part of your marketing strategy. You can create smart groups that organize customers, such as subscribers to your email or text marketing lists or members of your loyalty program. The information you collect can be used to personalize marketing campaigns based on their previous shopping behaviors. 
A directory synced to your POS allows you to welcome customers back to your site by name. And directories make ordering more effortless by offering to duplicate a past purchase or pulling up favorite items and saving a credit card on file for a quicker checkout process. 
Check out the Square Customer Directory features, a free tool integrated into your Square account.
Automation can help restaurants streamline operations, keep up with multiple business channels, and reach and serve more customers without taking on a substantial operational lift. By removing these time-consuming tasks from your plate, you can focus on other activities that can grow and expand your business.