Table of contents
Business owners turned to automation more than ever to gain back time and grow their businesses in 2022. Automation helped shoulder the burden of many tasks involved in running a business that suffered setbacks with labor shortages and supply chain issues.
According to the Square 2022 Future of Commerce report, 72% of retailers use or plan to use automation to decrease staff members' hands-on time. Of restaurateurs surveyed, 90% agree that increased automation for back-of-house operations will allow staff to focus on more important tasks.
From invoices and inventory to payroll and email automations, here are some of the ways small-business owners optimized their business operations this year.
A bird's-eye view of employee needs
Bluebird Wine & Spirits, based in Accord, New York, is a wine shop focused on natural wines and spirits. Prioritizing the quality of its products has been time-consuming but rewarding for the business. This led the wine shop to automate and outsource some of its functions, such as product photography and payroll.
"I use Square Payroll for multiple businesses," said Bluebird Wine & Spirits owner Aaron Lefkove. "I have a cafe in Brooklyn that uses Square Payroll. When I first started that place, I was writing paper checks, and I had a spreadsheet that deducted all of the withholdings and everything."
He adds that using a payroll service gives him peace of mind that deductions are calculated properly.
Operating Bluebird Wine & Spirits as well as his Brooklyn-based cafe, Littleneck Outpost, means that Lefkove uses a wide range of products to hire and manage employees. These tools have facilitated a smoother onboarding process and consolidated essential employee information all in one place.
"If I need to look up a W-2, I just open the app and look at the W-2's. If someone has a payroll issue, I have it in real time. I have everything that was deducted from their paycheck, all the tips that went into that paycheck, and it takes five minutes to run payroll," said Lefkove.
Read more: How to Choose the Best Payroll Service
Employees benefit from saved time and increased transparency as well. They can clock in and out on their phones and see all their hours at a glance.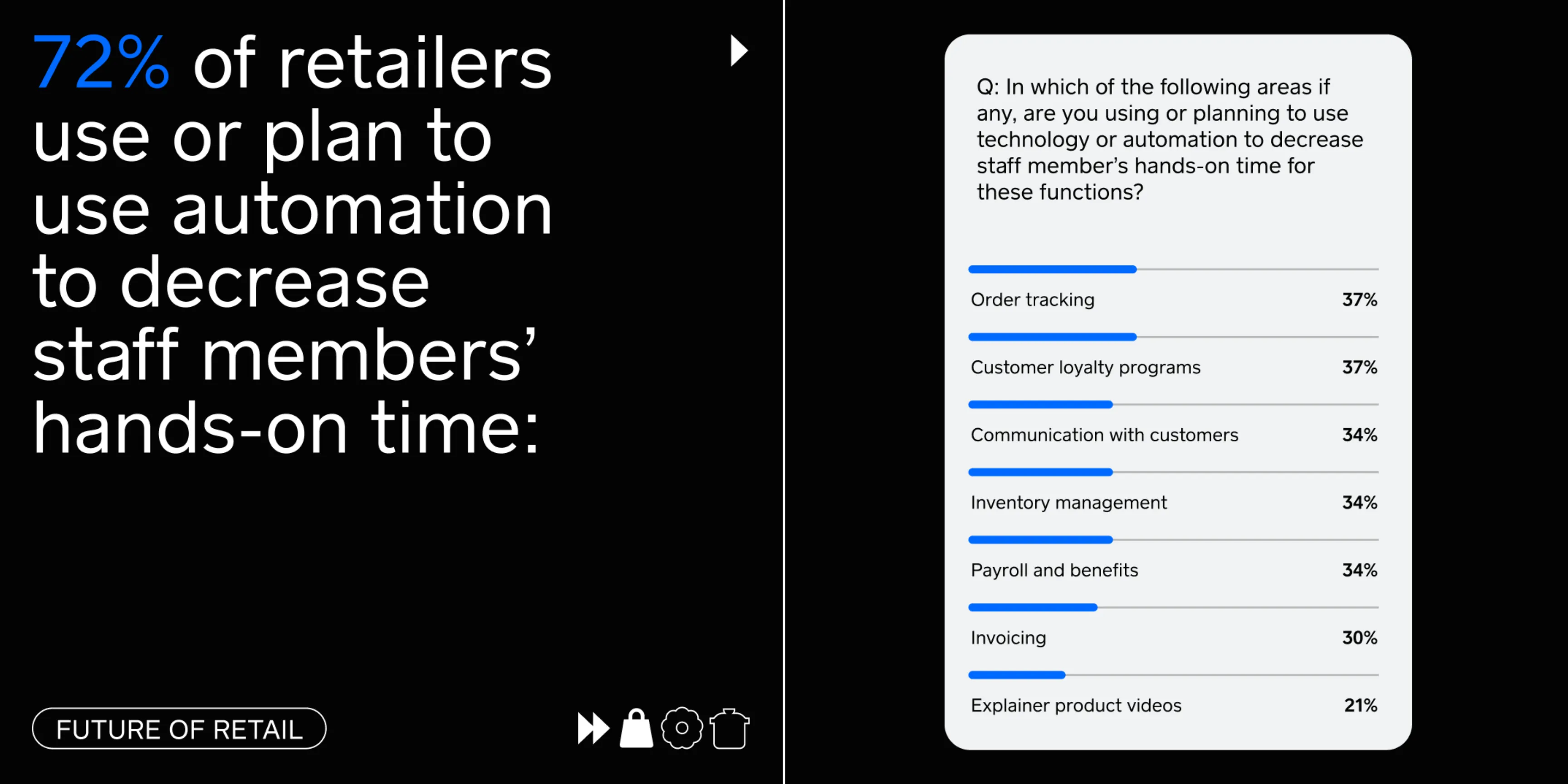 Connecting with customers online
Scorpion Coating Plus founder and CEO Dan Hebert got his start in the restaurant business, working his way up the ranks from dishwasher to sous-chef. He says in addition to the 50-hour weeks he worked, he retrofitted headlights on the side.
After nearly two years of balancing both the restaurant job and his own auto body shop, he moved forward with Scorpion Coating Plus full time. He hasn't looked back since. He credits this success in part to automating his business operations.
Initially focused on manufacturing plastic lenses for headlights and bed liners, the business would go on to rebrand and specialize in protective coatings, undercoating, and rustproofing following a 2017 structure fire. Hebert says that Scorpion Coating Plus isn't your typical auto body shop. He prioritizes a few specialties rather than offering an unsustainable set of services, such as paint or body work.
"Part of my business that I just acquired this year was becoming a wholesaler for auto accessory parts. Online presence is always going to be great for somebody who searches online for 'bed liner near me' or something like that," said Hebert. "We are in 2021. An online presence — you need it. Just being able to be found from a few keywords is huge."
Beyond SEO optimizations and the business's online presence, Scorpion Coating Plus uses Square Marketing to remind people to schedule their yearly checkup appointments.
He use this as an opportunity to offer discounts on other products he sells, which saves him hours of work per month he used to do manually. Rather than go back to individual customer records, he can put them into categories for a one or three year reminder, automating a previously time-intensive process.
Business this year is booming. Hebert says he was fortunate enough to work through the pandemic. His sales almost tripled in 2020. He doubled those sales in 2021. He plans to expand to several new locations to accommodate customers who now drive from up to an hour away for his services. That is in big part thanks to his online reviews.
Automation inspiration
The Square 2022 Future of Commerce report points to areas in which small business owners have begun to invest or plan to invest moving forward.
If you are looking to automate a few business functions in the new year, here are some ideas: