Table of contents
How can your restaurant or restaurant group find ways to grow in 2023?
Restaurants continue to face a number of challenges, from increased costs of good to maintaining a full team to connecting with customers across channels. Based on insights from the Square Future of Restaurants report as well as a Square staffing survey of restauranteurs and employees, here are seven strategies you can implement that can set you up to grow your revenue, diversify your offerings, save time on administrative tasks, and cut costs.
1. Automate your scheduling and payroll
Two out of five restaurateurs say workplace shortages are having a major or moderate negative effect on growth, according to a Square survey of restaurateurs and employees. Automated tools such as Square Shifts connect directly to your POS and your business analytics dashboard, meaning you can spend less time worrying about administrative tasks while optimizing your labor costs and simplifying the process for your employees.
Many restaurant owners still rely on manual schedules that need to be updated weekly or monthly. Square Shifts streamlines that process, simplifies paydays for employees, and allows for easier flex scheduling as well as time off requests, which can help you retain and attract top talent.
2. Embrace creative benefits
Even if increased salaries aren't currently an option given your margins and operating costs, consider what benefits you can add to retain and motivate your employees and also recruit new ones. More than 40% of restaurateurs surveyed by Square said they are considering adopting improved safety protocols, discounted rates on meals, growth opportunities and upward mobility, as well as paid time off. 
These types of benefits resonate with employees. More than 50% of workers surveyed by Square said that they put the highest importance on paid time off, non-wage compensation such as health benefits and 401(k) programs, and better safety protocols. Here are four ways to get started with out-of-the-box benefits.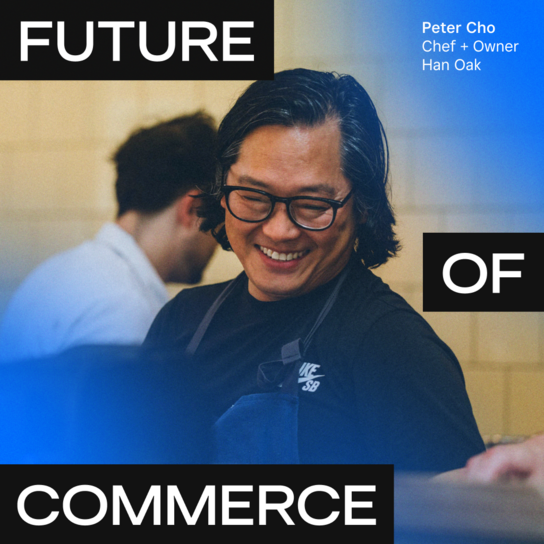 The Future of Commerce Report: 2024 Edition
Tell us a little more about yourself to gain access to the resource.
Thank you!
Check your email for your resource.
3. Set up online and contactless systems
More than one-third of restaurateurs surveyed by Square said they have or are considering implementing tools such as online reservations, contactless ordering and mobile/online ordering to combat staffing challenges — and customers are on board. 
According to the Square Future of Restaurants report, 66% of consumers said they prefer automation over in-person staff for at least one aspect of the experience at their favorite restaurants, including making reservations (36%), placing online orders (31%), using in-restaurant kiosks (22%), and taking payments through QR codes (19%).
4. Scale down your menu
More than 40% of restaurateurs cited an increase in cost of goods sold as a top-three pressure over the past two years. One way to ease that pressure: Schedule regular menu audits and don't be afraid to scale back on dishes that aren't worth the ingredient or labor cost. Check in with your regulars to see what they would miss the most, but also trust your team and your analytics. If a costly dish is taking up a lot of your prep time, it might be time to move on.
Some other solutions:
Is your pastry program taking up a lot of cost and labor time? That could be a good place to scale back to a single item or outsourcing to a local partner.
Open for lunch, brunch, and dinner? Consider which dishes make sense across all of your menus, as well as which components (sauces, garnishes, stocks) can be used across multiple dishes.
Consider a push for private events and buyouts. These events usually have significantly higher margins with a better ability to control the ingredients you need to order. And once the event is over, you can use any extra ingredients for specials on your regular menu.
5. Take advantage of your employees' skills beyond their roles
Perhaps you needed to hire employees who could do some aspects of their job but needed training on others (such as an inexperienced line cook who can only work one or two stations to start or a server who needs additional help behind the bar). One potential way to grow is to see what else these employees are passionate about and what other skills they have. Maybe you have someone on staff who wants to run your social media, help automate your inventory system, or make graphics for events. This can also help create growth opportunities for your employees, leading to better staff retention.
6. Embrace retail and diversified revenue streams
Around 65% of restaurateurs surveyed by Square view non-core offerings as necessary for growing their brand, and on average 21% of restaurant revenue comes from products and services outside of core food offerings. This trend is reflected in consumer data, with 57% of customers saying they have purchased retail items from a restaurant in the past year and 41% saying they made other non-core purchases such as meal kits and online cooking classes.
Here are three ways to get started growing your revenue stream outside of your core restaurant business.
7. Transparently and consciously raise prices
Sometimes the best way to sustain growth is to accept that you need to raise prices. Overall, 75% of consumers said they would continue buying from a restaurant if they raised their prices, and 88% agreed that given rising costs, they would understand a need to raise prices.
Here are some ways to effectively communicate price increases to your customers:
Do your due diligence to know the numbers well.
Notify customers immediately over social media or email, and explain why.
Avoid sticker shock by raising prices incrementally.
Don't send conflicting messages by raising prices right before a sale.