Sons of Sawdust, a woodworking company based in Athens, Georgia, is having its moment. For one, we just named it the winner of Square's #TakingSquareofBusiness contest. But others are taking notice, too. The company's Instagram account (which features stunning images) has amassed over 82,000 followers. Clothing brand Aeropostale recently purchased a few of Sons of Sawdust's tables for display at its Times Square flagship store. And the woodworkers have recently caught the eye of a few production companies — meaning they could soon land their own TV show.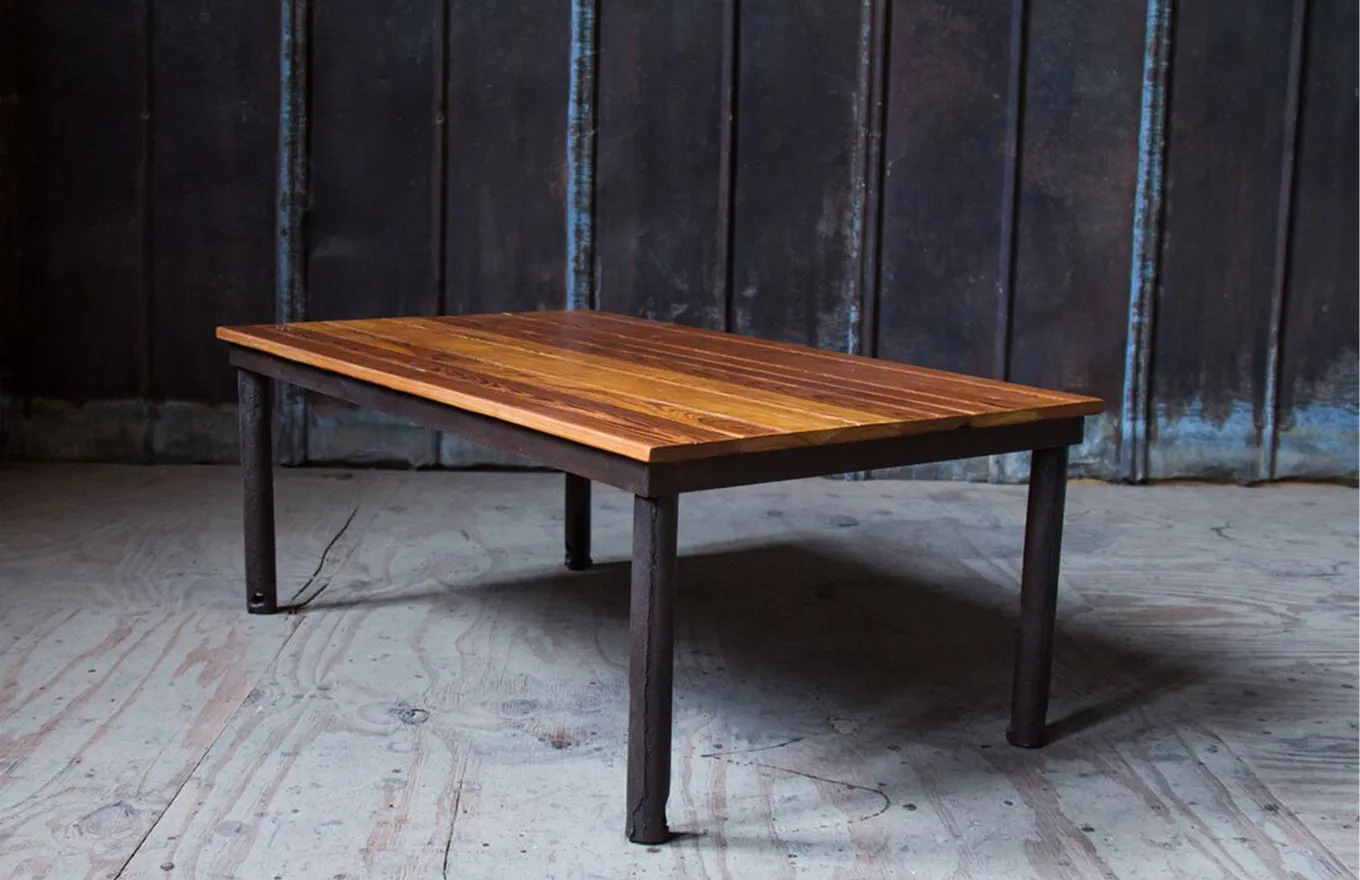 But things were not always so bright for Matt and Shayna Hobbs, founders of Sons of Sawdust along with Matt's brother Ben. Before their woodworking success, they opened a photography business and just six years ago, their business shuttered amidst the recession, and the couple found themselves completely broke. Unable to find jobs (Shayna said Matt applied to over 30) or afford rent, their family (they have two young children) couch-hopped at friends and family's places for over a year. "We were beaten down, depressed, and hopeless," says Shayna. "We basically lived off bread and cheese from Walmart. We'd even look for scrap metal or pecans to sell just to make some cash. We were just trying to survive."
Finally, Matt got a job at Staples and they were able scrape together enough money to rent a small place. But they didn't have money to buy the farm table that Shayna had always wanted. So Matt got out his grandfather's saw and built one.
Meanwhile, Ben injured his knee at his construction job and was unable to work. Matt suggested they try their hand at building and selling tables until he got back on his feet. So they took a photo of the one he built for Shayna, posted it on Craigslist as a "proof of concept," and had three people interested by the next day. Concept proved.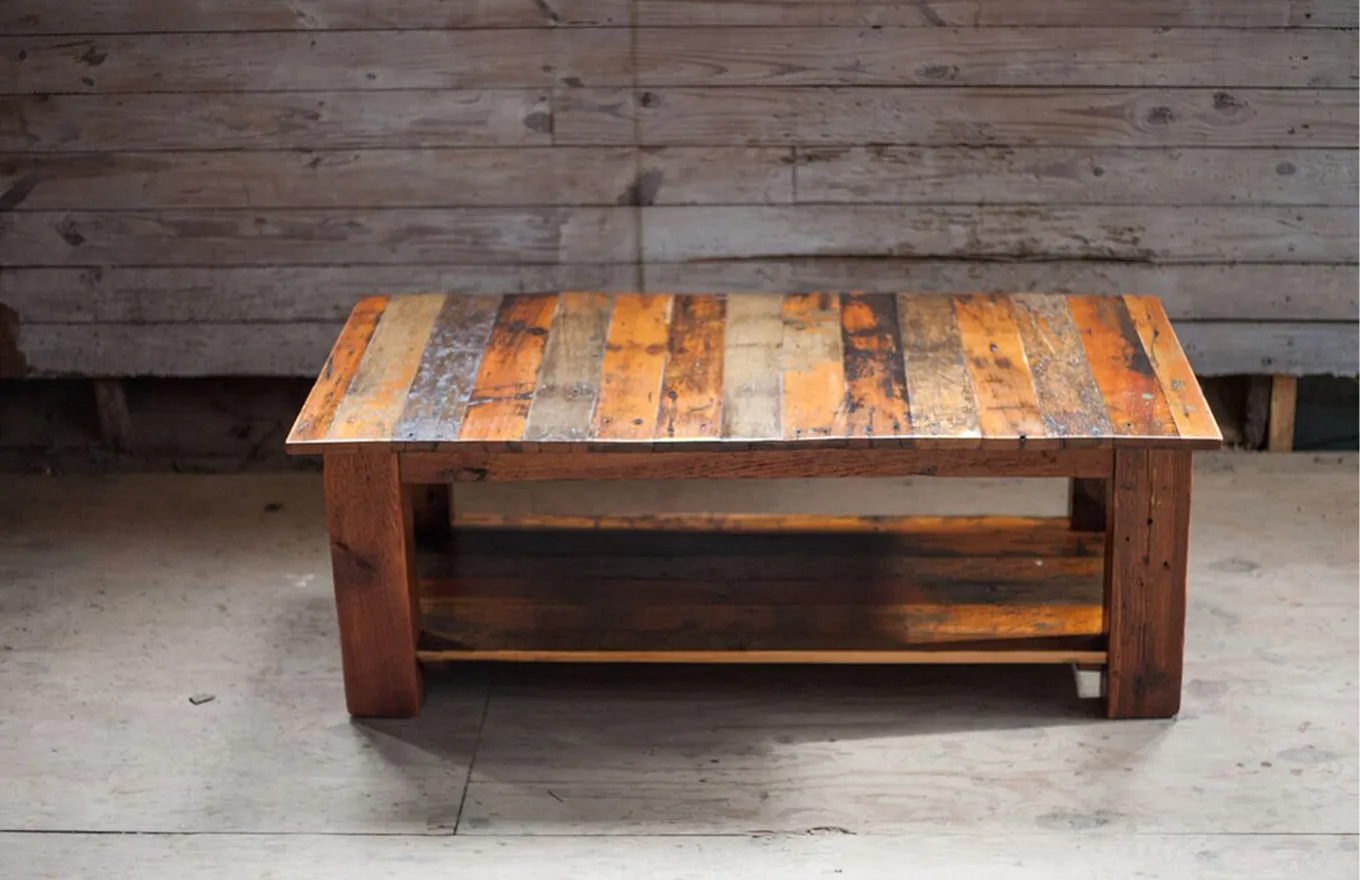 The brothers thought — if we're going to build farm tables, why not use reclaimed wood? From his old construction job, Ben had a connection with a guy who tore down old houses. So they made the call and were able to carry away a load of reclaimed wood from a house that was built in the early 1900s. They built another table, posted it on Craigslist, and again were immediately flooded with inquiries. "It was crazy," says Shayna. "We thought — could this be a business?"
And thus Sons of Sawdust was born (the name went through several iterations, including, at one point, the Bearded Woodsmen). Shayna, Matt, and Ben started driving around the countryside, looking for interesting old structures to deconstruct and turn into furniture. "We'd hop in the truck and go for a ride trying to find old barns," says Shayna. "The owners would mostly say, sure, take it, we were going to tear the thing down anyway."
At first they used their grandfather's woodworking tools to build all the furniture — a special practice, Shayna explains, as he was the one who taught Matt and Ben carpentry when they were kids. "Pa recently passed away from Alzheimer's, so having a piece of him in the process was really meaningful," says Shayna. "It was like everything was coming full circle." (The name Sons of Sawdust, in fact, is a hat tip to their grandfather).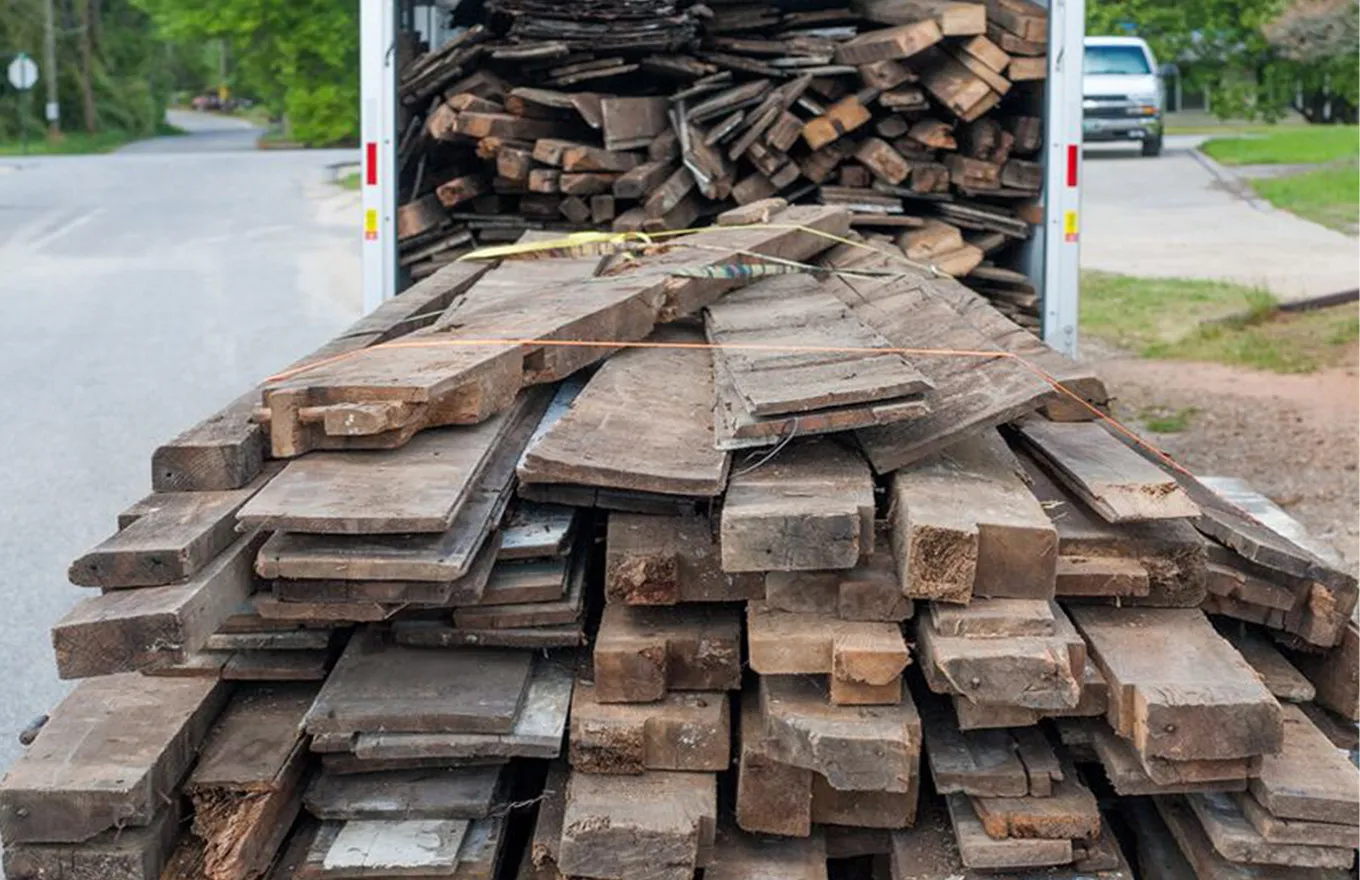 All Sons of Sawdust furniture is made from buildings that are over a hundred years old. And they honor the wood—imperfections are retained, marks are left untouched. When they used pieces from an old schoolhouse, for example, they kept the parts where kids had penciled out math problems on the wood. "We find all kinds of stuff when we deconstruct buildings," Shayna says, "things from the Victorian era — old shoes, bottles, glasses, flower sacs. It's wonderful to resurface that history."
When they deliver a piece of furniture, they tell the customer the story behind the piece. "It makes it more special that it's not something that's mass produced — that it has a unique history," says Shayna. "Sometimes people even get emotional."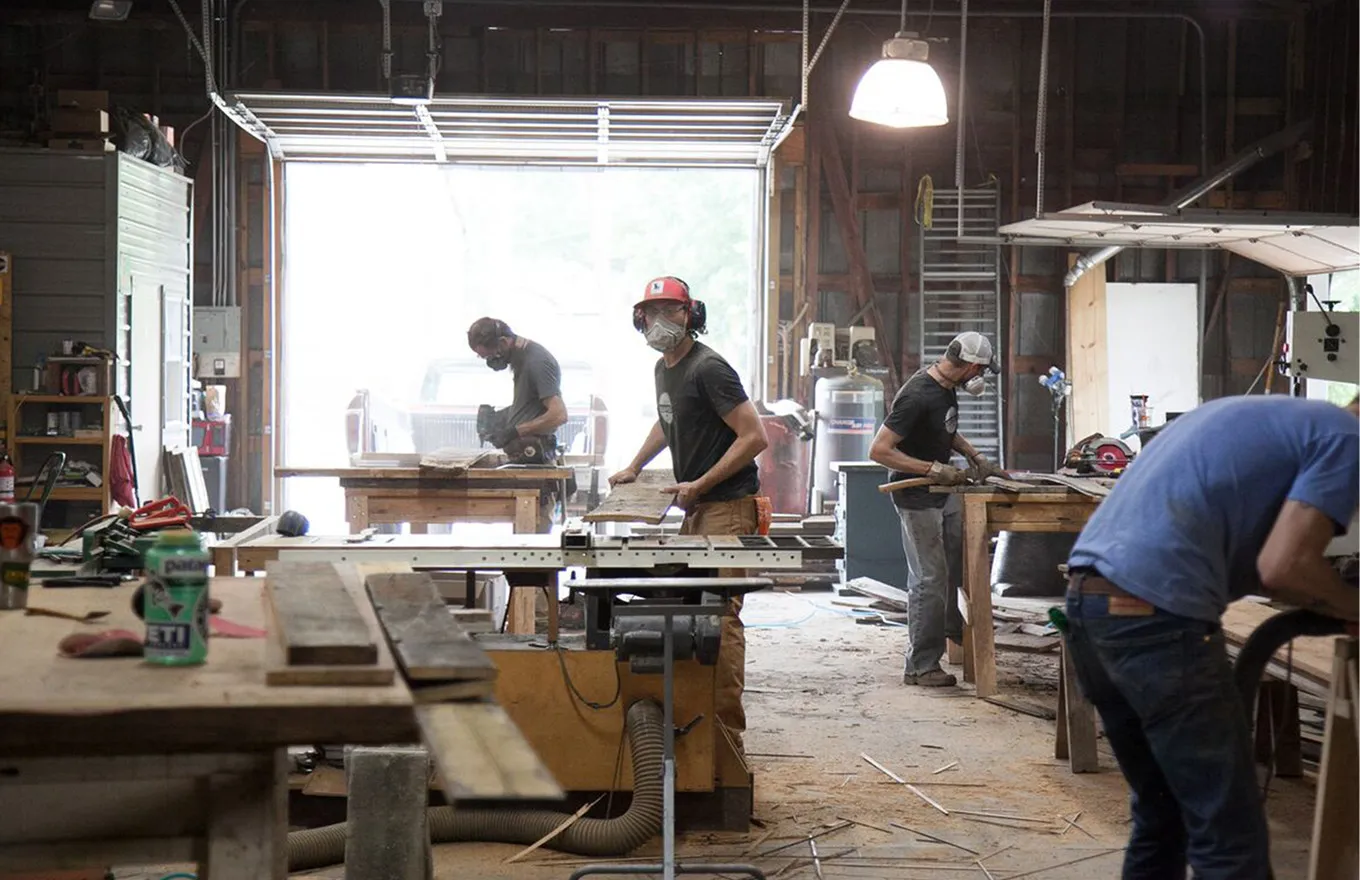 Sons of Sawdust plans to open its first storefront in Athens this fall—an event, given the brand's popularity on social media, that is sure to garner some buzz. But the trio is also thinking beyond furniture. Shayna says they're looking into restoring old buildings into modern homes. "From the outside, it would be this beautiful, historic structure, but when you walk in, everything would be modern and beautiful. That's just like us — taking something steeped in history and giving it new life."
Sons of Sawdust uses Square's POS to take care of business. And it recently accepted a Square Loans advance — which the company used to buy its first "legit" (as Shayna calls it) delivery truck.