Table of contents
You probably already know that an Instagram account for your business is crucial to a solid omnichannel marketing plan.
These days, beauty is extremely popular on social media. A search for #beauty returns over 176 million Instagram posts, and #haircut hits over 18 million. #Hairstylist? Over 12 million. Clearly, Instagram is the place to be when it comes to promoting your salon to loyal customers and new followers alike.
Below, we share our favorite tips and tricks for showcasing your salon on Instagram.
Trendy styles
Biolage? Unicorn hair? Hidden rainbow color? If you offer trendy hair colors and cuts, post them. It's a great way to showcase your stylists' talent and creativity, and encourage followers or customers to come in and try something new.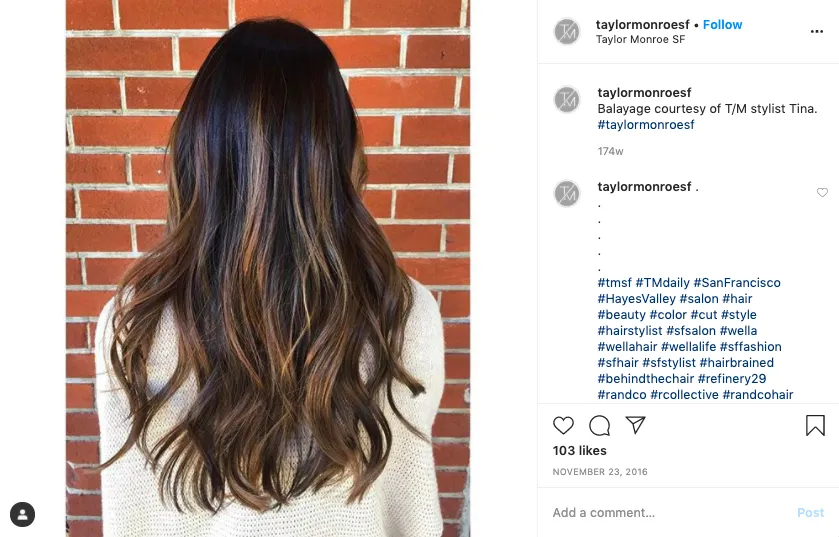 Highlight special events
While you may not style hair for special events every day, it's fun to showcase celebrations like weddings. Don't forget to add hashtags for brides-to-be looking for inspiration.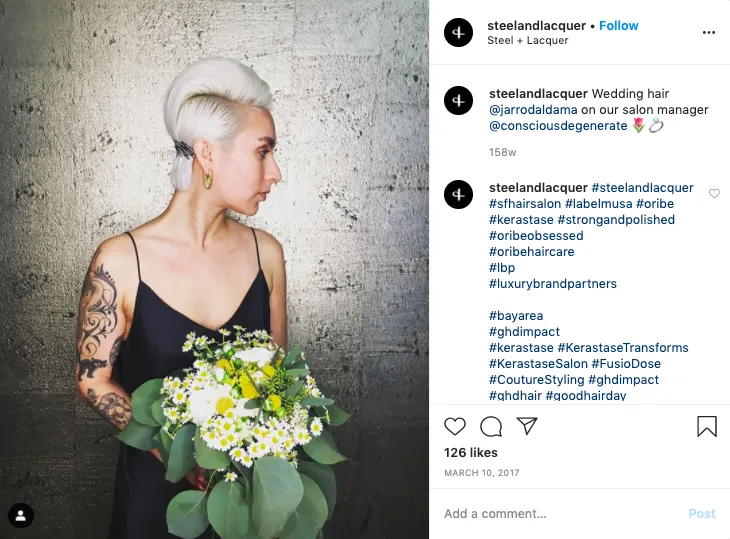 Introduce new products
Have a new product that you're pumped about? Post a shot of the new goods so your followers get excited, too. Added bonus: tag the brand of the product and you could get a nice shoutout or mention on their social media accounts, too.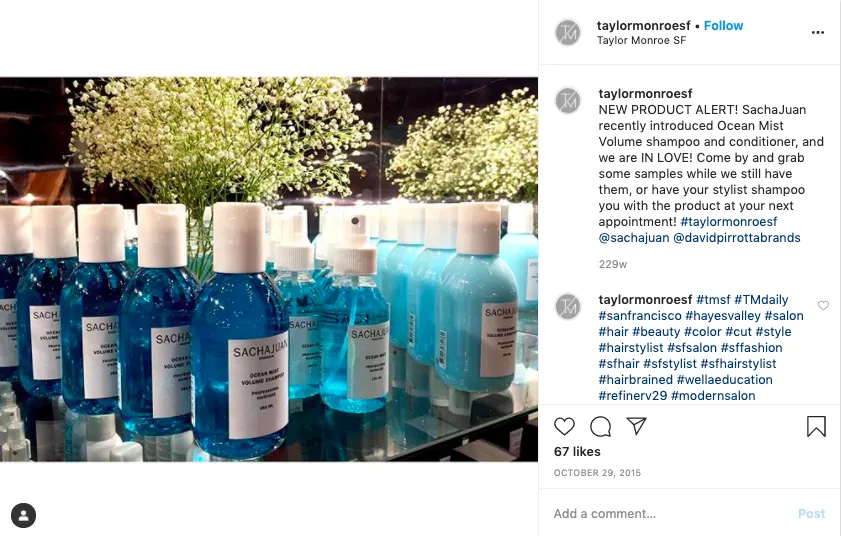 Share your space
Your homebase sets the tone for your business. Don't be afraid to include some beauty shots of your salon. It gets followers excited and entices new customers to come check your business out.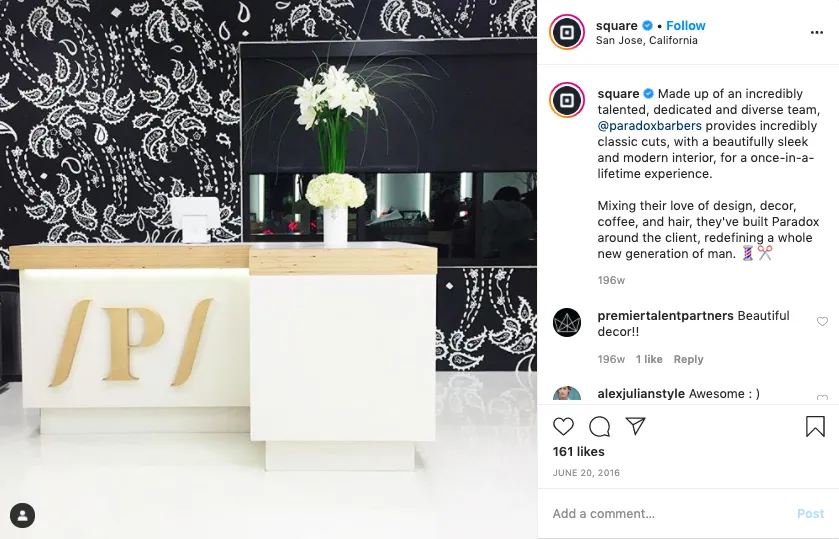 Choose a fun background
While a blank background is fine to highlight new 'dos, consider shooting on an accent wall or with a specialized pattern or color. It's a great way to create a unique, consistent backdrop for your brand on social media.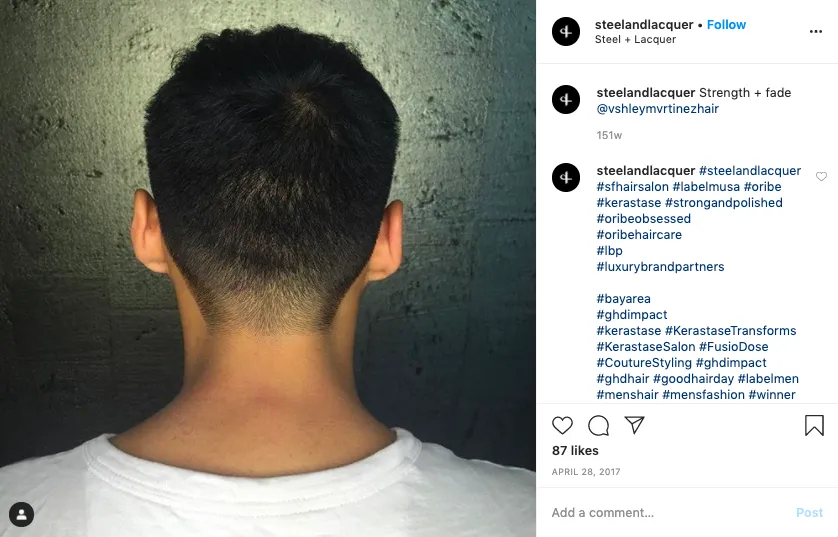 Capture the action
People love getting behind-the-scenes peeks at your work. Post photos or videos of your trustiest tools, what a treatment looks like while processing, or staff hanging out. It's a great way to show the people and the tools that make your business special.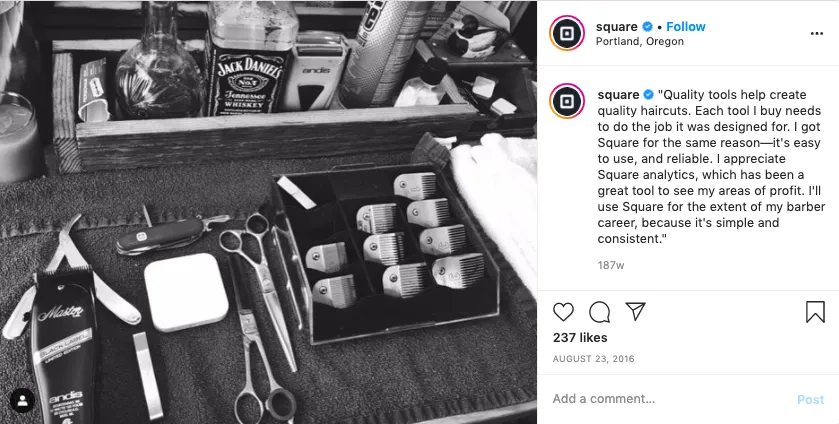 Tell your story
Capture the human side of your business and share what inspires you and keeps you going. It gives your customers a great way to connect with your mission and learn more about you. Consider highlighting a stylist each week with what's inspiring them or their new favorite trends or products.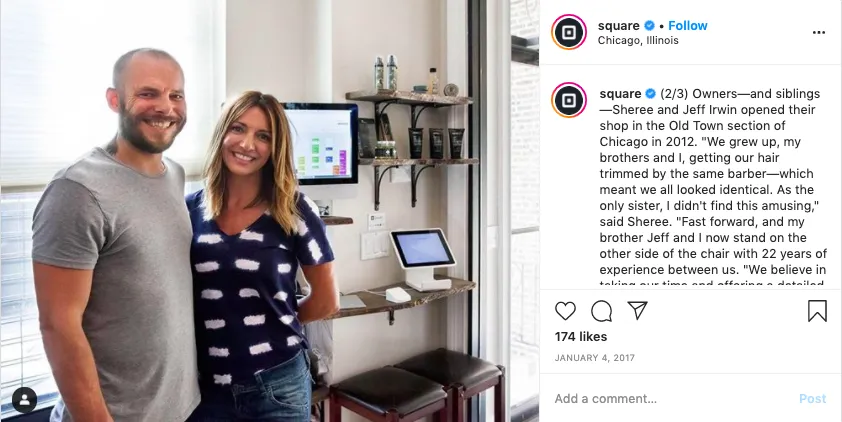 Showcase your knowledge
Include educational videos and how-tos to give followers quick tutorials about everything from how to do a fishtail braid to color trends for fall or how to use a new product correctly. Your followers will thank you for the help. And, of course, don't forget to utilize Instagram Stories and Instagram Live — fun options for engaging your followers in a new way.