Table of contents
Table of contents
An overview of the cleaning industry
Legal considerations when you start a cleaning business
The cost of starting a cleaning business
Becoming profitable in the cleaning industry
How to take payments
Winning contracts and establishing customer loyalty
Starting a cleaning business checklist
Intro
A cleaning business describes any company that offers cleaning services on a variety of premises. Sounds pretty simple, right? Whether you go the residential or commercial cleaning route, starting a cleaning business can actually be quite complex. Business owners face a variety of challenges when opening up shop in the cleaning industry, and the fear of failure often drives many aspiring business owners away.
In order to be successful, here's everything you need to know about how to start a cleaning business along with a cleaning business checklist to help you quickly launch your new venture.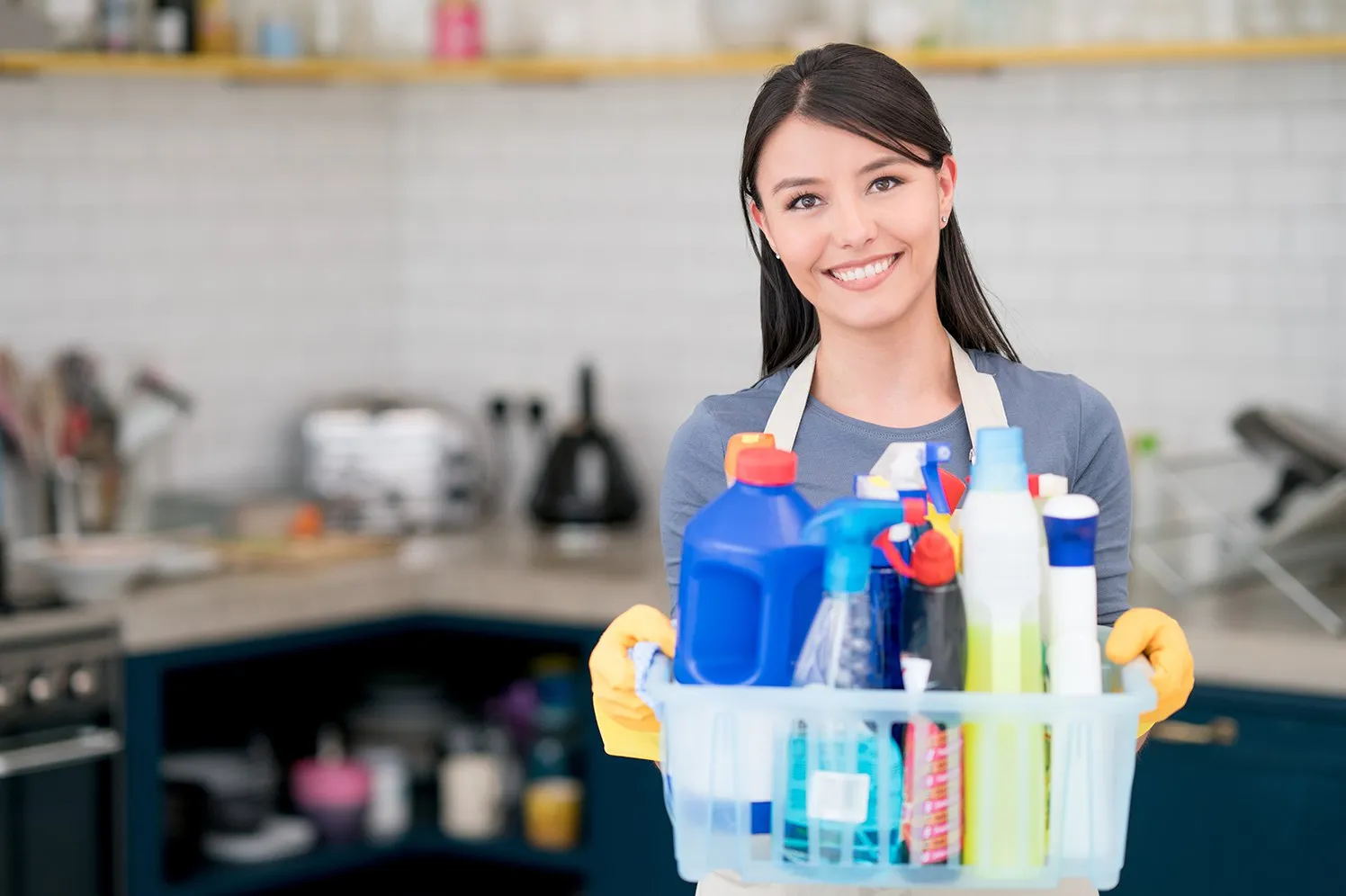 Deep Dive
An overview of the cleaning industry
The cleaning industry can be divided into two main categories: consumer cleaning services and commercial cleaning services. Consumer cleaners specialize in residential properties (homes), while commercial cleaners serve businesses and corporations.
Both consumer and commercial cleaning offer a variety of services that can be further broken down into the following sub categories:
Janitorial cleaning refers to the general maintenance of a specific property. Janitorial cleaning businesses have an array of equipment that might span from vacuums to bathroom equipment. They usually charge by the hour.
Carpet cleaning is a specialized service that focuses on floor cleaning. This niche business charges based on the specific project and the materials needed to effectively clean a floor space.
Window cleaning is another specialized service that focuses on window treatments of buildings, and can be charged based on the size or number of windows.
When you are first starting a cleaning business, decide on a niche service that falls into one of these categories. This can help you better define your goals and price your cleaning services correctly.
Legal considerations when you start a cleaning business
When learning about how to start a cleaning business, there are a few legal considerations and registration requirements to explore.
It's important to familiarize yourself with the general business laws that go into starting any type of business. The first decision you'll have to make is about the type of business entity you want to form, which can include a sole proprietorship, LLC, S Corp, in addition to other options.
All business owners are required to register their business, obtain a business license or permit, and have an employer identification number (EIN). Cities and states have specific legal requirements, too, so once your federal registration is complete, check with your state office to ensure you're following the correct protocols.
Another thing to think about: When you or your staff enter a client's home or office, your cleaning business becomes responsible for their belongings. Insurance coverage can protect your cleaning company from unforeseen damages and financial loss that may occur while on the job.
Here are a few insurance options to consider:
General liability insurance covers accidental damage that can occur on a customer's property.
Worker's compensation is required in some states and pays for employees' medical costs if they are injured at work.
Commercial auto insurance covers your auto liability and covers repairs, legal disputes, and damage caused by uninsured drivers.
Of course, as with all of our business guides, this is for informational purposes only; you should consult a legal expert for your specific needs.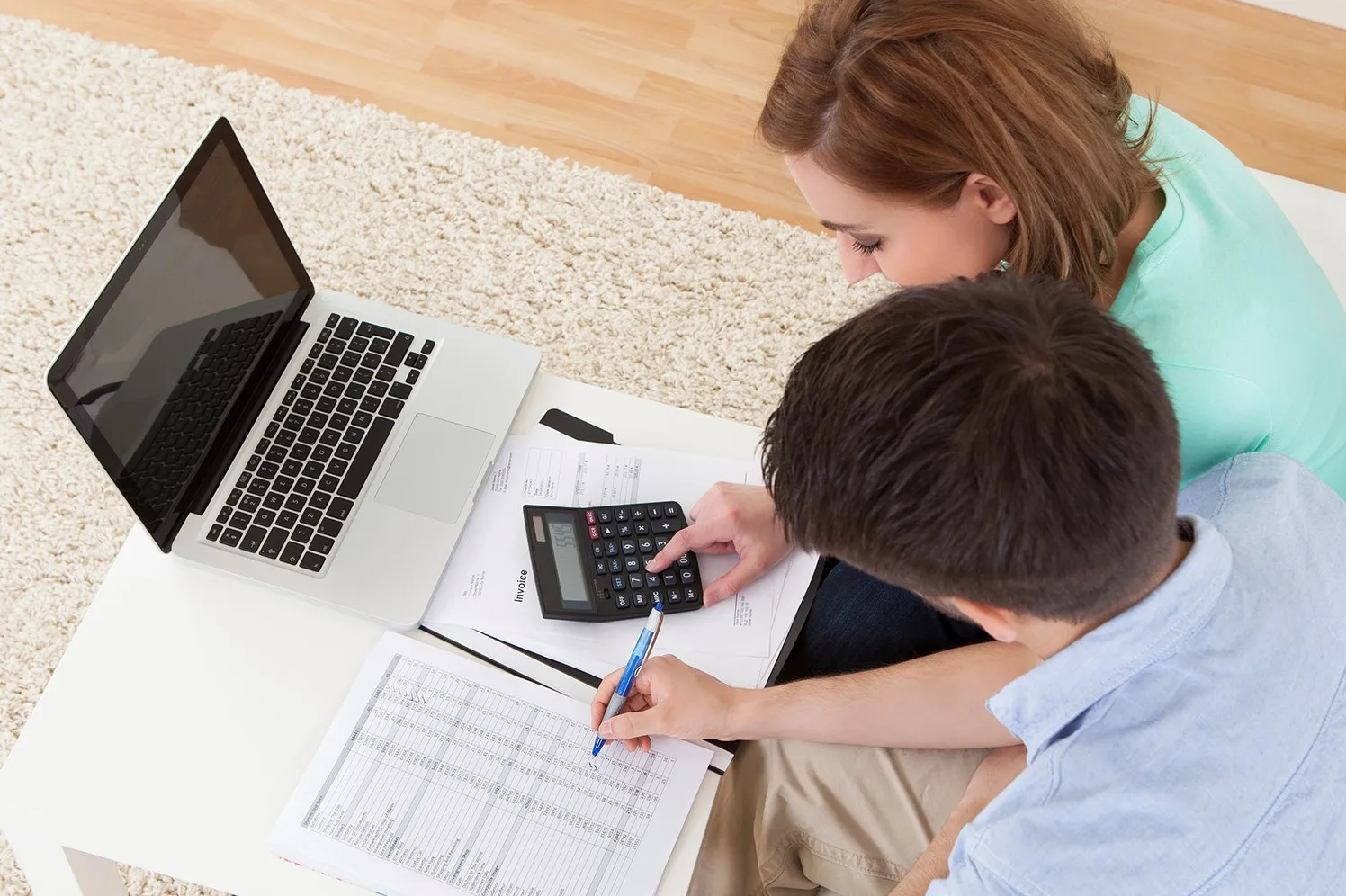 The cost of starting a cleaning business
Due to the variability of jobs in the industry, the cost to start a cleaning business depends on several factors, including equipment, location, transportation, and employees.
Equipment
The cost of your equipment includes the cleaning supplies needed to complete a particular job as well as the tools for the services offered. For example, businesses that specialize in window cleaning services need to purchase soap and gloss for the windows as well as water buckets, scrapers, and sponges.
Cleaning equipment like this can get expensive (depending on how often you're working), so it's important to investigate wholesalers that sell items in bulk. When you order equipment and cleaning supplies in bulk, you are typically spending less per unit and purchasing less often (which cuts down on any shipping costs).
Location
Many cleaning businesses start out from a home-based office. Facility rent and cost can be a major expense that significantly affects your bottom line, and a home office can help lessen those costs. However, your home office needs to have the storage space to accommodate all of your equipment and cleaning supplies.
Some cleaning businesses need a commercial facility in order to successfully run their day-to-day operations. A commercial facility helps your business create a professional image, but you must carefully assess how much space you actually need so you don't overspend. Be sure to think about how much room is needed for a reception area, storage room, laundry room, and break room for your employees.
Transportation
Because cleaning services are provided on a client site, transportation costs should be included in the cost of starting a cleaning business. The cost of a vehicle, gas used, and routine maintenance are all cost factors to consider.
Employees
Initial staffing needs largely depend on the capital you have when you first start your cleaning business and the volume of customers you are targeting. Some owners start out solo and complete all service requests alone.
As your company grows, you may consider hiring additional employees, but that comes at a cost. In addition to providing salary and benefits, you need to consider the cost of tools to help you manage your team — like employee management software that tracks employee hours and has an automatic payroll service.
Seeing costs pile up may feel unsettling, but there are business financing options you can explore if you don't have the cash upfront. If you're considering a business loan, here are a few things to look for:
Total payback amount
Ease of repayment
The application process
The lender's reputation
Becoming profitable in the cleaning industry
So far, we've talked about how much a cleaning business can cost you when starting out. But you're in this to make some money and turn a profit. To make that happen, you need to figure out how much to charge for cleaning services. It takes careful calculations and planning to keep your prices competitive without shooting too high or too low. Learn how much to charge for cleaning services.
Once you've finalized your pricing model, conduct a financial analysis and create a business forecast to calculate your break-even point (where revenue equals profit). Forecasting helps cleaning businesses understand their cash flow, adjust operations, and predict how many jobs they need to be taking each week in order to become profitable. You can also fill out a business model canvas to help you explore ideas that can make your cleaning business a success.
How to take payments
You've determined how much to budget for your cleaning business and created a profitable pricing plan. Now it's time to think about how to take payments and bill your customers.
With invoicing software, you can easily manage all of your billing needs and begin to take payments instantly.
Many professional cleaning services will create contracts, send estimates, and use invoices to bill customers for their services. Square offers free contract templates that can help you create a framework for your payments and ensure a timely process. If you run your business on your phone, an invoicing app can help you keep your payments organized and get paid quicker.
Winning contracts and establishing customer loyalty
With all of the operations set up, many new business owners wonder how to get cleaning contracts with new customers and establish a customer base that keeps their business afloat. This all lies within effective marketing efforts.
Develop your brand
The first step is to develop your brand. In particular, you want to pinpoint your competitive advantage, whether it be pricing, speed, customer service, or using eco-friendly cleaning products. Then develop messaging that showcases those advantages and communicate it through every touchpoint of your cleaning company — your website, social media profiles, Yelp page, ads, etc.
After you've built a cohesive brand message that can be reflected throughout your business's channels, it's time to focus on how to get cleaning contracts.
Create a marketing strategy
Start by developing a marketing strategy. It may blend a number of tactics from advertising and public relations to promotional efforts and traditional sales. To determine the right marketing mix — and the best marketing channels to use — it's important to identify your most valuable customers and strategize ways to target them.
Build customer loyalty
Once you have customers, you want to keep them. So you need to think about how you can create customer loyalty.
You might build a referral program that incentivizes customers to refer their friends and family through word of mouth. Customer referrals are a huge advantage to any business. (You keep a current customer and gain a new one.) Encourage your customers to talk to their friends and family about your cleaning business by offering discounts on referrals.
Or you might establish a customer loyalty program that encourages customers to come back for your cleaning services. Many cleaning businesses use punch card programs that offer discounts once a customer has reached a certain number of cleanings. You can also offer a discount to customers who agree to recurring monthly services.
Starting a cleaning business checklist
Whether you focus on home cleaning or commercial, building out your niche and generating a roster of repeat customers is crucial for success. The checklist below highlights the top things to do when starting a cleaning business for the first time to set you on the right track.
Research the types of cleaning services you could offer
Understand the costs that go into starting a cleaning business
Figure out how much to charge clients
Create a business forecast to calculate your break-even point
Decide on how you'll take payments
Establish your brand
Develop your marketing strategy
Set up your online presence
Try out loyalty marketing to keep customers coming back
Launching any type of new venture involves numerous steps, but with a concrete plan, you'll be more likely to make your dream of starting a cleaning business come to life.