Table of contents
Adopting new business technology can cut costs, save time, and improve customer experience, or it can be a tangled web of headaches, frustration, and obstacles. This typically comes down to two things: choosing the right tools and planning a smooth transition.
If you're considering a switch to new technology that can improve your business, take some time to consider your stakeholders and the possible impacts. With a bit of foresight and planning, you'll have everything you need to make the transition as seamless as possible.
Identify risks and contingencies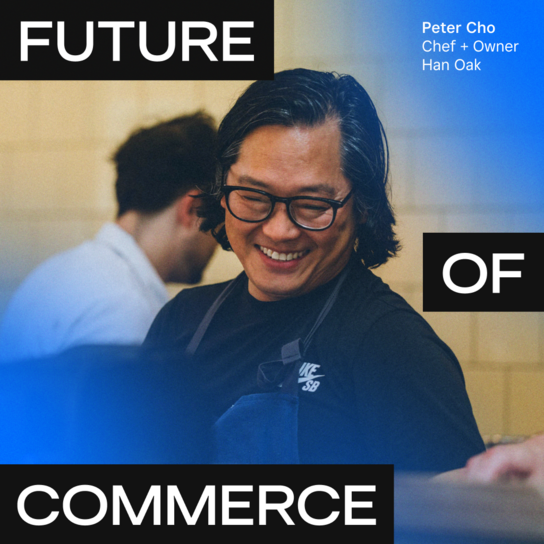 The Future of Commerce Report: 2024 Edition
Tell us a little more about yourself to gain access to the resource.
Thank you!
Check your email for your resource.
Adopting new business tools usually introduces some level of risk, but preparation can go a long way in mitigating those risks.
To paraphrase an axiom from the engineering world, issues are cheapest to resolve in the planning stage, more expensive during implementation, and potentially disastrous after production. In other words, the earlier you can identify, ameliorate, or resolve potential roadblocks, the better.
Executing a seamless technology switch begins with this mindset. Before setting the transition in motion, try to identify any significant risk factors involved, such as:
Interruption of service to customers
Disruption of staff workflow
Loss or exposure of private data
In each case, you will want to plan for how to mitigate these risks and have contingency plans for worst-case scenarios. Take particular caution with tools that handle people's private or financial information, and ensure the new tech you're adopting is up to the task.
Communicate and set expectations
When your business makes a change, you don't want anyone affected by the switch to be surprised by it.
Your transition plan should highlight all stakeholders who might be impacted, including customers, clients, frontline and back-office team members, and investors. It is your business's responsibility to give these stakeholders ample notice in advance.
Depending on how your company usually communicates, email, social media, and text messaging are all viable avenues for this notification. Paper or other posted notices can also be effective for brick-and-mortar retail and other businesses with physical locations.
Ideally, you want to cast a wide net here — an abundance of communication is preferable to having stakeholders become frustrated with unexpected disruptions.
If you expect your new technology to improve conditions for these parties — which should always be the case — this communication is also an excellent opportunity to inspire enthusiasm for the change. Tell them about what you're changing and how it will help them.
Minimize service interruptions
Any change that leads to significant downtime for customers or staff is far from seamless. Therefore, your transition plan should minimize service interruptions.
If your new tools require time for installation, configuration, or training, it is best to plan these during off-peak hours. This way, any service unavailability will not affect users and issues will be easier to fix.
If there is no way to avoid service interruption, be sure to include this in your pre-switch communications.
In some cases, it could make sense to maintain a crossover period in which both the old and the new tools stay active as you gradually roll users over. This gradual rollover could help reduce interruptions and provide a consistent fallback option.
Post-transition monitoring
Follow-through is essential to an effective business tooling transition. Some issues may not present immediately after switching or may build slowly.
Keep an eye out for new issues that arise and listen to what staff and customers are saying — are people struggling to adapt or hitting new pain points? Is the overall experience improving? Is the new tool helping your company to better deliver on its mission?
Communication with experts in the new tool is crucial at this stage; this is why it's always better to adopt tools with a strong customer service record and a commitment to serving its business partners.
Flipping the switch without flipping your lid
Switching to new business technology can be a large and daunting effort, but it doesn't need to be. One of the biggest factors to consider when shopping for new tools is which ones will partner with you and your company to make the transition as smooth and painless as possible. A connected suite of tools, such as the Square ecosystem, helps ease the transition by keeping everything synced in one place for business owners. Square is also set up to grow with your business at scale so that you can use the native solutions and partner integrations to solve whatever the next step is on your business journey.