We're constantly releasing tools to help you start, run, and grow your business. In September, we launched a bunch of cool new features. To make sure you're getting the most out of Square, here's a highlight reel of what's new.
Chip cards are slow, so we we made them faster—process chip cards in 4.2 seconds with Square. ? https://t.co/6Ji5LjQ5jU pic.twitter.com/AK6VyqQM0G

— Square (@Square) September 26, 2016
Process chip cards even faster on the new Square Reader
Open the Square Point of Sale app and get a free update to your new contactless and chip reader. It will reduce transaction speed (the time from when you've dipped a chip card card to when the payment is complete) to 4.2 seconds. That's 25% faster than our previous low of 5.7 seconds. We're not stopping there — stay tuned for more free updates that will make your contactless and chip reader even faster. Learn more.
Square Payroll now available in New York, Illinois, Georgia, and Arizona
Square Payroll is now available to sellers in New York, Illinois, Georgia, and Arizona. With this expansion, nearly 50% of independent businesses in the U.S. now have access to Square Payroll. Since bringing Square Payroll to businesses in California, our sellers are now paying out more than $100 million a year in payroll for their employees. Learn more.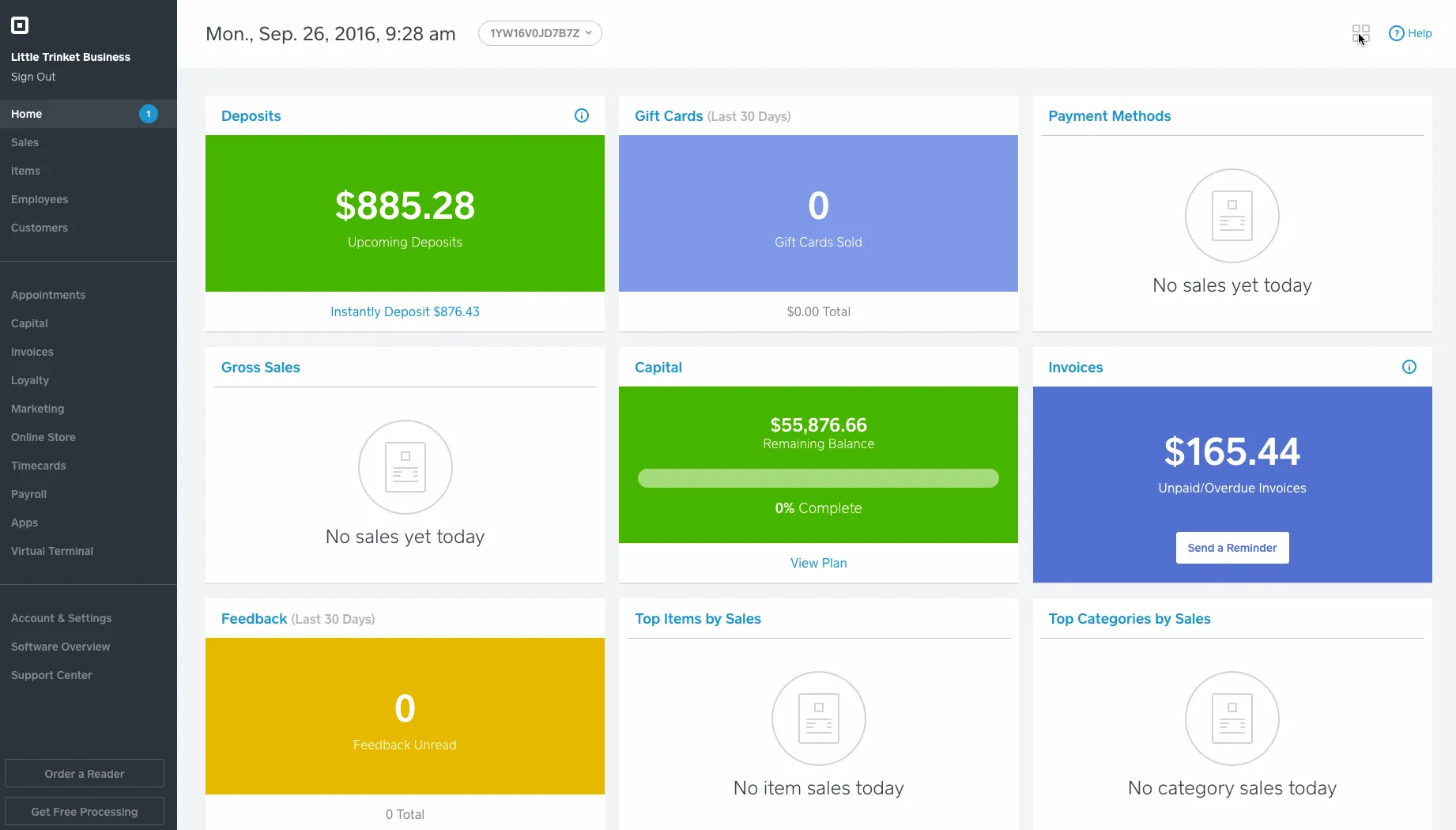 Personalize your Square Dashboard
You asked, we listened. Now you can personalize your Dashboard, making it even easier to stay on top of what matters most for your business. The Dashboard widgets can now be organized to your liking using a drag-and-drop feature. You can also remove widgets you don't need using the drop-down menu. Try it out.
New Square Invoices analytics
Square Invoices makes it easier to manage invoices and get paid fast. At the top of the Invoices dashboard, sellers can now see dollar amounts for three metrics: (1) amount of paid invoices in the past 30 days, (2) amount of unpaid or overdue invoices, and (3) amount of draft invoices. Check it out.
Client calendar syncing in Square Appointments
It's easier than ever to help your clients remember their appointments. When a client creates an appointment on your Online Booking site with Square Appointments, they can now add the appointment to their Google, Apple, Outlook, or Yahoo personal calendar — with one click after booking. Try Appointments.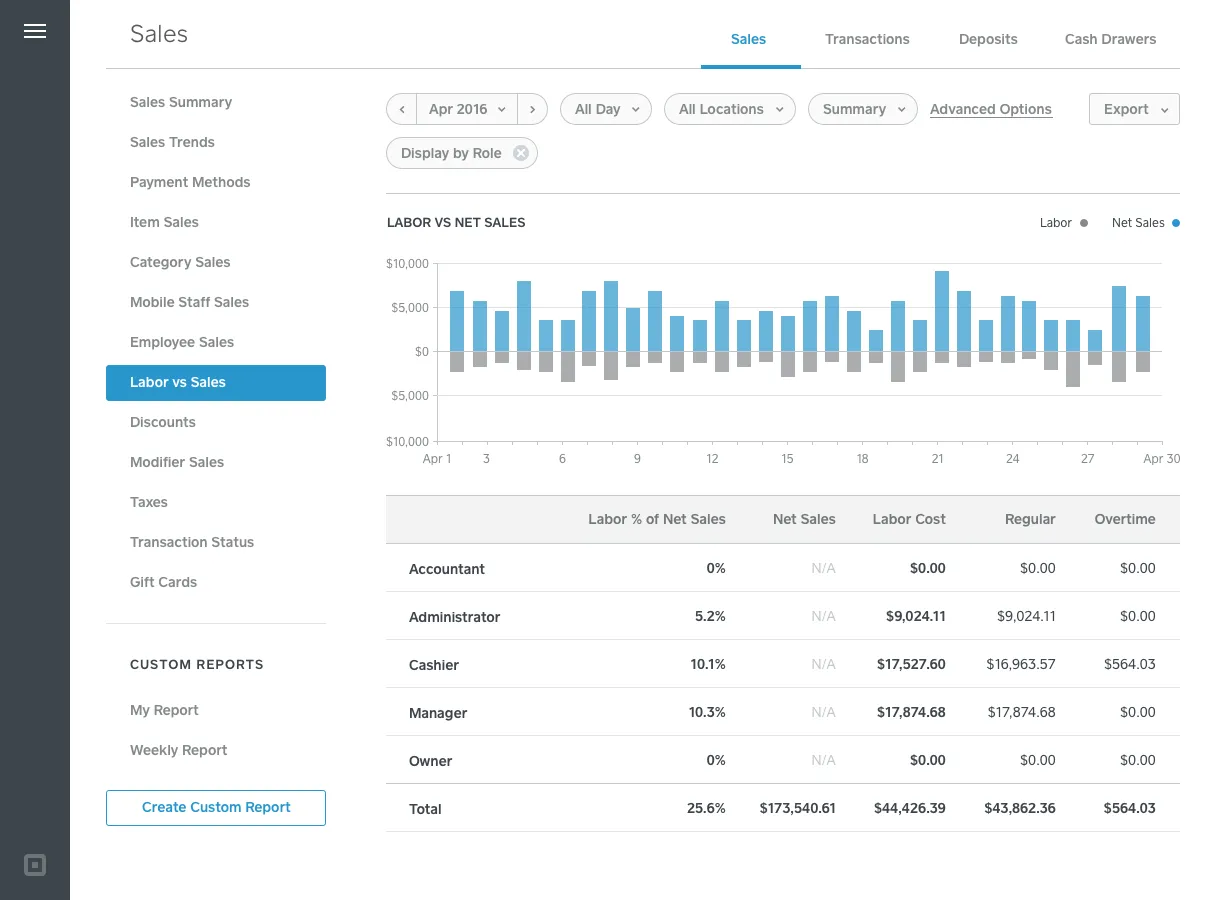 Monitor your labor costs as a percentage of sales
Square Employee Management now offers a report so you can see labor costs as a percentage of sales. Labor costs are automatically calculated based on employee hours at the register and the hourly rate you put in. View the report by hour, day, or week, and rearrange your employee schedules to manage your costs more efficiently. Learn more.
Introducing Card on File: putting a face to your customer's name
With Card on File, business owners — with permission from their customers — can securely store payment information with Square, making it easier to charge recurring customers online or in person through Square Register, Square Invoices, or our e-commerce API. Those who regularly bill their customers remotely, currently by keying in card information into Register, can now use this new tool to charge their customers in the future without requiring any additional action. Learn more.