Table of contents
This article was contributed by Maria Haggerty and originally appeared on Inc.
Editor's note: The pandemic exacerbated inventory challenges for many retailers, with 56% believing that managing inventory was more difficult because of COVID-19. This article includes factors to consider when deciding on your warehouse location, which is key whether you're setting up an online store for the first time or expanding operations. Learn more about selling online with Square and the inventory management features that can help.
The location [location, location] of your eCommerce warehouse majorly impacts your business.
The supply chain issues that emerged for companies of all sorts and sizes during the pandemic were rampant and often considerable. In many cases, these issues highlighted problems within existing systems, causing organizations to reconsider how their business needs to operate to successfully recover, adapt, and grow. For many, the response has been to reorganize operations, and in light of universally mounting eCommerce activity, optimizing inventory location is a key factor.
Consider the full omnichannel spectrum
The locations of a company's fulfillment warehouses and other inventory centers have always been a major link in the logistics chain, but the eCommerce explosion has mandated the acceleration of online order fulfillment.
This has made inventory location an even more pertinent factor in the fulfillment process, as one of the proven ways to deliver orders quickly and cost-effectively is to decrease the distance between products and customers. In fact, it's a core reason retailers are converting low-performing and vacant stores and malls into warehouses and dark stores.
Close the gap
The optimal setup for storing, picking, packing, and shipping online orders differs from one company to the next, but for any business with an eCommerce segment, a core logistical objective is to facilitate the fastest and most cost-efficient delivery. The farther an order must travel to reach its end user, the higher the shipping costs.
To that end, storing inventory as close as possible to your most densely populated customer bases is the most strategic approach.
Don't put the (shopping) cart before the horse
Because of the cost of managing inventory in multiple locations, newer and smaller independent brands have historically operated out of only one fulfillment center. Unfortunately, this often turns out to be a trade-off for other unfavorable business costs, such as paying extra for shipping on a single order that contains items located in multiple warehouses.
To effectively store inventory across multiple locations, brands must have a good predictive model of what's going to sell, and where. This requires sophisticated inventory systems, leading many growing brands to seek third-party fulfillment partners. Regardless of who is storing, picking, packing, and shipping your online orders, until you're able to establish sales patterns, splitting inventory between multiple locations isn't generally prudent.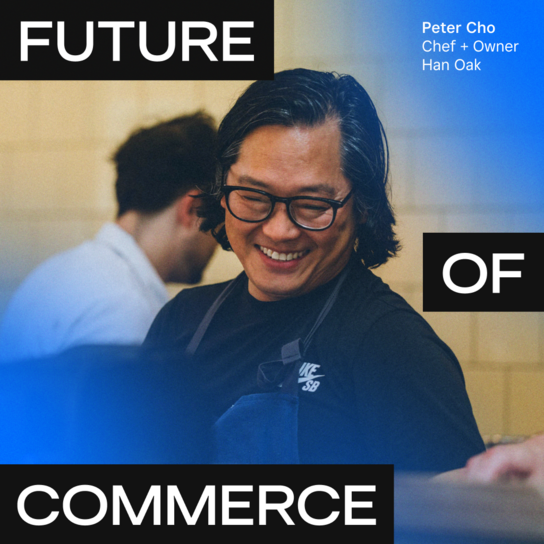 The Future of Commerce Report: 2024 Edition
Tell us a little more about yourself to gain access to the resource.
Thank you!
Check your email for your resource.
To keep customers happy, make it snappy
Shipping is a considerable cost of doing business across the retail spectrum, and among the top costs of eCommerce, especially when factoring in last-mile delivery. As same-day and hourly delivery models become more the norm, companies are focusing on increasing inventory in cities — also known as going vertical — to hasten delivery to eager consumers in densely populated areas without paying a premium.
Competing in today's dynamic, fast-paced eCommerce market mandates that sellers have total inventory visibility and management capabilities. This information should be leveraged to ensure all items are sufficiently stocked in the right places at all times.
And as consumer expectations for speed of delivery grow, study customer data to determine preferred time frames and keep that information handy as you look at the delivery zone(s) you need to be near to provide two-day, same-day or one-hour delivery.
Less shipping = more profit
Here's a harsh but important reality to keep top of mind: Every online order comprises at least two shipments — the inbound shipment of products to your warehouse or fulfillment center and the outbound shipment to your customer. With all the other shipping variables in the picture, don't let a subpar location be what sabotages your bottom line.
The location of eCommerce fulfillment and shipping operations has a major influence on operating costs, and when approached with a data-backed strategy, can potentially do more to improve margins than any other operations-focused decision.
This article was written by Maria Haggerty from Inc. and was legally licensed through the Industry Dive publisher network. Please direct all licensing questions to [email protected].