We're constantly releasing tools to help you start, run, and grow your business.
In August, we launched a bunch of cool new features. To make sure you're getting the most out of Square, here's a roundup.
Square Point of Sale supports new receipt printers
Square Point of Sale now supports five new receipt printers, including four popular Epson models (TM-T88V, TM-m10, TM-T20I, and TM-U220) and Star Micronics mPop. Now you have more freedom to choose the printer that works best for your business, and can connect to your device via Bluetooth, Ethernet, or USB.
Learn more about supported hardware in our Support Center.
Reprint order tickets with Square Point of Sale on iPad
Now you can reprint an order ticket from three different places within the Square Point of Sale app. Next time your printer runs out of paper, you can reprint the order ticket from the current cart, the Transactions tab, or the open ticket list. This feature is currently available for iPad, with Android coming soon.
Learn more about reprinting order tickets in our Community.
Sync Square Invoices with your inventory
Square Invoices now syncs with your inventory. When you sell items via an invoice, your inventory is automatically adjusted so that your quantity is always accurate.
Learn more about Invoices and inventory in our Community.
Add Mobile Staff to Employee Management
Now you can easily invite your field staff to create a Square account and take payments in Offline Mode or issue refunds on your business's behalf. Add your employees to the "mobile staff" role in the Employees section of your Dashboard and mobilize your team with no extra cost.
Learn more about Employee Management and Mobile Staff in our Support Center.
Receive purchase orders from the Square Retail app
You can now receive purchase orders directly from the Square Retail app. When your purchase orders come in, you can receive them on Square Dashboard or directly from the Square Retail app.
You also can add optional fees to your order — like shipping and taxes — to accurately reflect costs in your cost of goods sold report. View the status of all your purchase orders in the app, and see whether orders have been fully received, partially received, or not yet received, and on which date to expect them.
Try it today with the Square Retail app.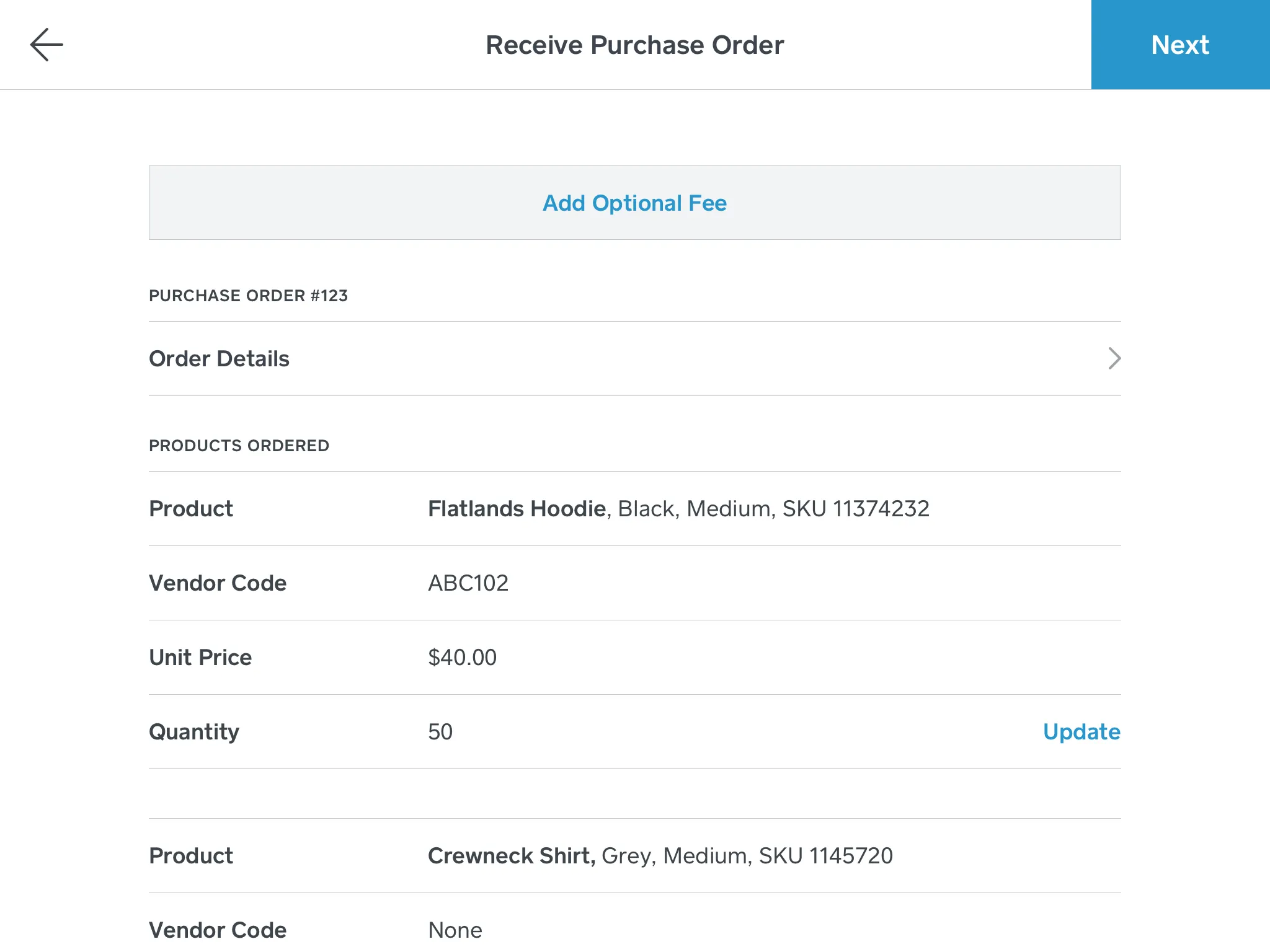 Customize your free eGift cards
You can now upload any image to fully customize Square eGift Cards for your business. Free eGift cards are available to all Square sellers and provide an affordable, easy way to promote gift cards to your customers. Configure your eGift cards in your Square Dashboard.
New custom fields, customer notes, and reminders in Customer Directory
You can now add custom fields to your Customer Directory, giving you more control and flexibility over what customer information you collect. Additionally, new customer notes and reminders help you manage relationships with each customer by keeping track of when notes are added to each profile, and by whom. Need to follow up with a customer at a specific point in time? Set a reminder in their profile and get an alert when it's time to reach out.
Learn more in the Community.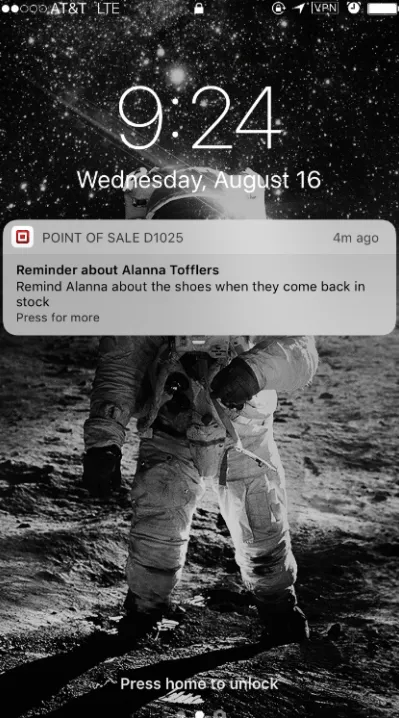 Want to know what other features we've launched lately? Make sure you catch up on July's hottest features