About the Plating Society
Celebrity chef Darian Bryan and his wife Jessica run The Plating Society in Buffalo, NY, offering private dining experiences, takeout, meal prep, cooking classes, pop-up dinners, and catering. 
Darian handles all of the cooking and catering, while Jessica uses Square to manage everything from booking to invoicing to amplifying their reach within the local community. Jessica says that at first it was difficult to find software that fit their unique business offerings.
"On any day, we could have a private dinner party, a ticketed brunch, a pop-up Jerk Hut selling takeout, a brand sponsorship … It's such a wide variety of things. I could not find a software that felt like, 'Okay, this works.'"
When Jessica found Square, it was an instant hit for her: "We ordered the POS system and I immediately fell in love with it."
Once in the Square ecosystem, Jessica started seeing all of the other features Square offers and realized how much it could streamline their operations for invoicing, payments, scheduling and more.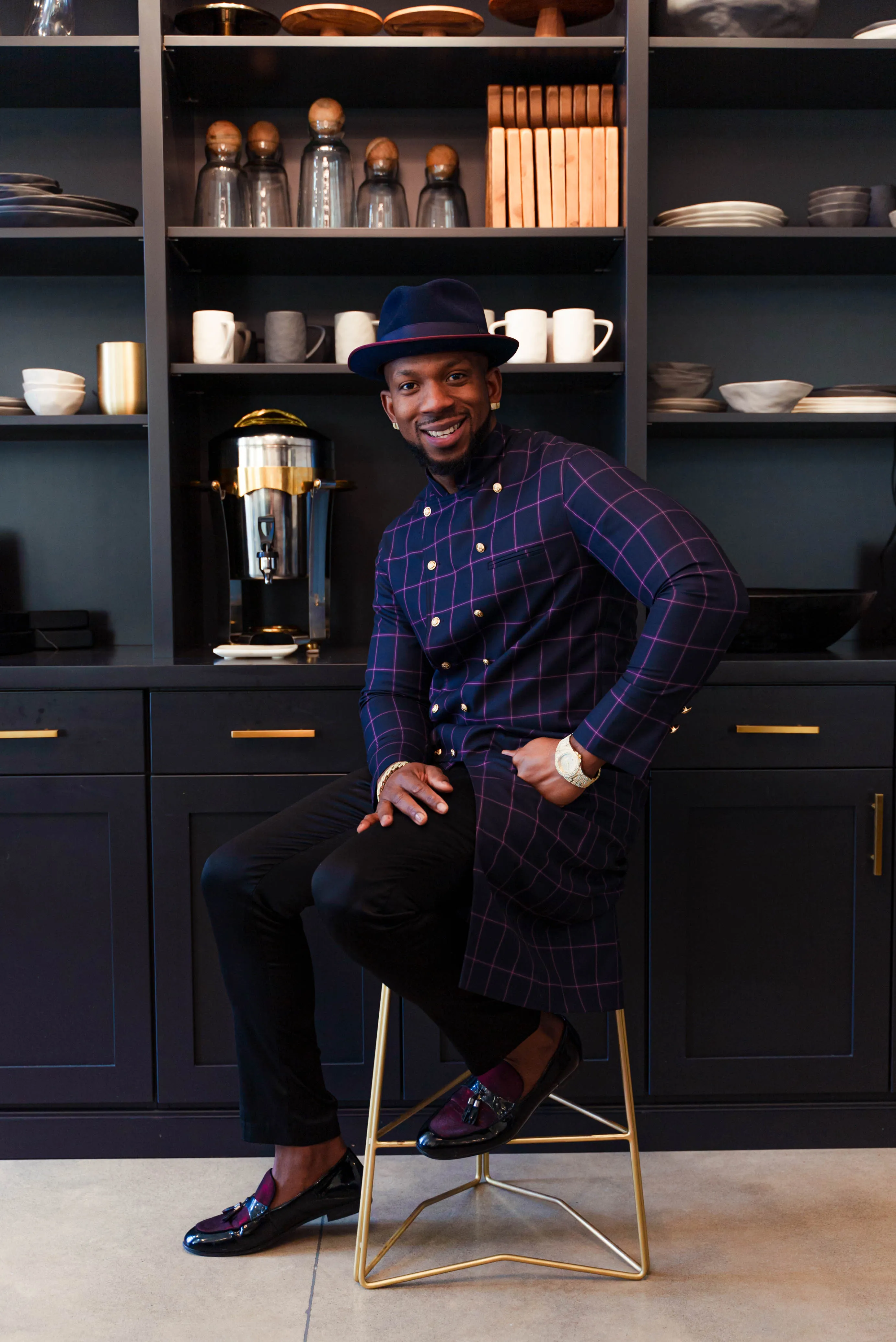 Easy invoicing and payments for a wide variety of service offerings
Using Square POS and Square Invoices, Jessica and Darian can manage and organize a variety of invoicing and payment methods for their unique services in one centralized system. Before moving to Square, Jessica was working with multiple disjointed systems because many of the business's offerings required different payment methods.
"For the first couple of years I was piecemealing everything. I'd use Eventbrite for one thing, send out a Canva invoice for something else, and run Jerk Hut orders through Google Forms into an Excel sheet."
After researching many software systems, Jessica chose Square because it was an all-in-one solution.
"Once I started using Square, we could easily invoice for dinner parties. Now I probably get on Square Dashboard three to four times a day, checking invoices, running reports, and sending out contracts for the week for dinner parties, catering events, or whatever's coming up."
The messaging system for Square Invoices makes it easy for Jessica to communicate with customers in a seamless way without causing a disjointed experience.
"A client doesn't have to get out of an invoice and open their email to get in touch with me. They can just message me on the invoice and say, 'Hey, you added tax on this and we're nonprofit. Can you take this off?' It comes to my phone, and I can just go into my invoice app, take off the tax, and resend. It's instant."
With Square Gift Cards, Jessica and Darian were able to add yet another avenue to drive revenue.
"People never know what kind of gift card they want to give for Darian's services. Do you want to use it for a dinner party, for his Jerk Hut takeout, for a cooking class?"
With the gift card option on their Square website, a customer can input any amount and the recipient can use it toward whatever service they want.
Since all of their revenue is coming in through a connected Square ecosystem, the records of their business finances are all in one place, making taxes a breeze. Jessica shares, "We even started using the Square savings account for our taxes, which is just absolutely amazing. Our accountant has the numbers so he goes in and runs the reports. He knows what we owe for sales tax quarterly, what we owe for income tax, pays the taxes, and we're just like, 'Wow. That's happening.' So it's just amazing."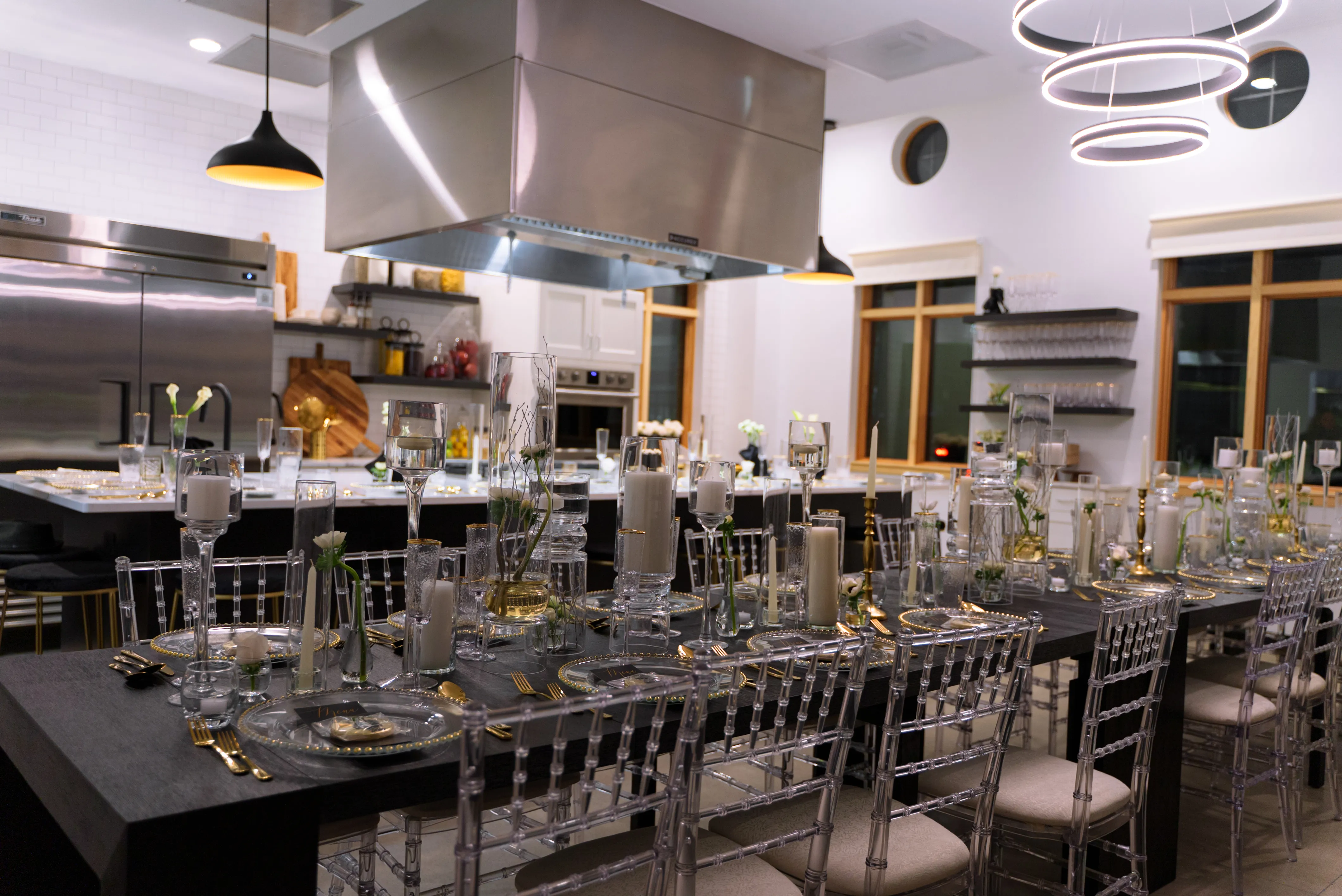 Efficient appointments and booking for unique private events
With all of their sales handled through Square, Jessica was thrilled to discover Square Appointments for booking their private dining events. Making the switch was smooth.
"I was dreading syncing all of our old bookings with the new system. But it was great because Square was able to sync with our Google calendar and pick up all of the days that were already marked off. So it wasn't bad at all. It was very easy."
Darian and Jessica can easily block off dates they'll be out of town or unavailable so potential customers can see the most up-to-date availability for booking Darian's chef talents. Once a customer makes a booking request, Jessica can accept or deny the appointment date from her Square app, which gives her control over their calendar. In the past, she explains, "Sometimes we'd just miss things, and people think they got an appointment but I wasn't able to double-check their date. Now I'm able to double-check. As soon as I accept their date, they get an automated message that gives them the details to start planning their party." 
After manually managing the booking process for so long, Square Appointments freed up a lot of time for Jessica.
"Now my life is complete," she jokes, "because I don't have to enter customer details anymore. Once they book, it goes into estimate and contract and invoice, and it's just all so easy."
Personal touch for each guest while saving time with automation
When customers are booking an upscale event with a celebrity chef, Darian and Jessica want to ensure the experience feels special from beginning to end. Jessica says her Mondays and Tuesdays used to be dedicated to calling clients to confirm new appointments and give them details to plan their parties.
"Having the same conversation with five to six different clients a week can burn you out, and then you don't give the same energy to every single client. And I didn't ever want them to feel like they weren't special individuals."
10,000
monthly website visitors on average.
With Square, she has automated this process to free up her time while still making sure each customer feels they get the star treatment for their celebrity chef event. Jessica has set up an automated email that goes out to customers as soon as their appointment date is confirmed. 
"The email that goes out is very personal and it sounds really bubbly from me, and exciting."
When writing it, Jessica says she took the time to make it feel personable and add in specific details, like pulling information from the booking, such as whether they are celebrating a special event. "So it still feels like I'm personally sending them an email. And I can go in and edit it at any time. So, if it's maybe closer to holiday season, I can add in there: 'You're booking in holiday season. Would you like to add some extra special holiday features here?'"
Darian and Jessica have also started collecting customer phone numbers and opt-ins so they can soon take advantage of text marketing. Jessica says the move has helped them get more email subscribers and she loves that she can filter based on people's interests or past interactions with the business. For instance, she can target all people who bought tickets to a particular cooking class and send them an email beforehand with all of the details and preparation.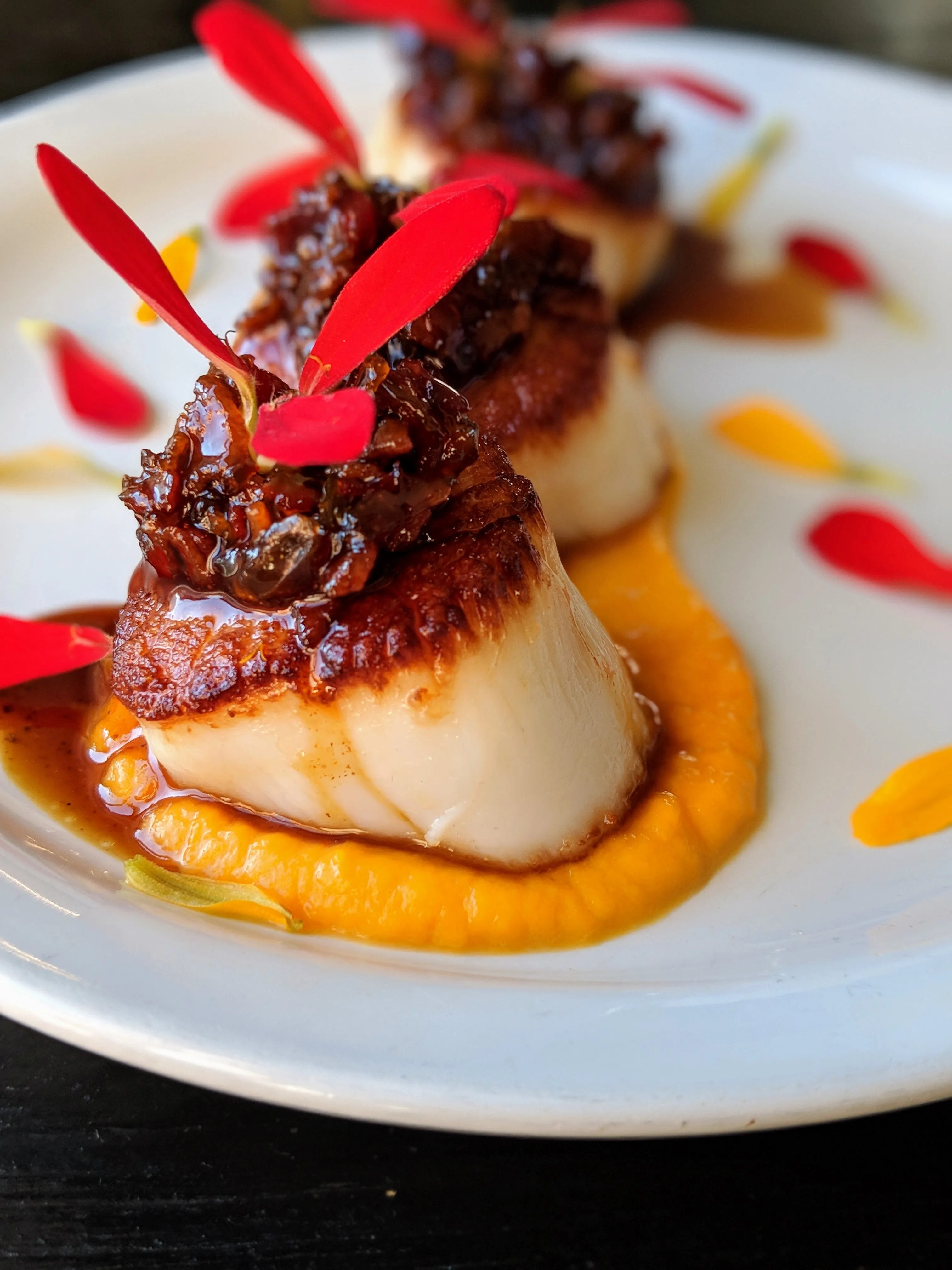 Connected business growth
With connected tools to manage the logistics of private dining events, pop-up restaurants, and more, Jessica and Darian get to focus on the parts they love about growing and running their business together.
For Darian, that means focusing on his craft; cooking great food and sharing it with other people. Jessica remarks, "He just cooks, and that's all he wanted to do, is just cook and make people happy with food. He doesn't have to worry about payment, contracts, receipts, or taxes. He doesn't worry about anything."
Square makes it easy for Darian to focus less on the areas of the business that involve numbers, data, and logistics, while Jessica loves that Square tools allow her to do more in those areas. "I'm a huge data nerd," Jessica says, "and I like to be really organized with everything in one place. I love efficiency." 
Darian says he loves watching Jessica dive headfirst into learning the features that Square offers. "She's always saying, 'Guess what I can do now?' I'm like, 'What can you do now? What's new with Square?' Because she always has something about Square every day, and she's just so excited about it." 
The best part for these two busy entrepreneurs is that the simplified and streamlined Square tools free up time for Darian and Jessica to create more of a work-life balance. "We spend more time with each other and more time with the kids." Jessica used to spend her Tuesdays making phone calls, invoicing, and juggling other manual tasks to keep the business on track. Now she has more time for herself. She spent a recent Tuesday "relaxing, watching TV, drinking my coffee, and planning our next trip."