About The Epicurean Trader
The Epicurean Trader first started in 2014 as a specialty foods market in the Bernal Heights neighborhoods of San Francisco, selling a curated selection of wine, spirits, and cheeses. Owner Mat Pond and his team differentiated itself by taking advantage of their passion for finding their favorite small-batch products from around the world. 
"We started very much as a retail concept," Pond said. "The original focus was wine and cheese. And then we realized that the space was larger than we anticipated. So we started adding pantry items and got into spirits. And then over time we saw a lot of demand for more grab-and-go items like sandwiches, cups of coffee, pastries."
While the business wasn't started with expansion in mind, The Epicurean Trader built up a steady pace of organic growth, including customers from neighborhoods across San Francisco. Opportunities for additional locations and iterations of the business popped up regularly. Pond and his team needed a software solution that seamlessly fit the needs of this multi-hyphenate, hybrid brand, offering in-store shopping, online sales, and a sit-down cafe/restaurant/wine bar experience.
"The moment we went from one location to two, we realized that we needed a tool that was more advanced," Pond said. 
As we've grown in size and complexity, Square has kept up and matched our needs. As we realized our business needed to evolve, Square has kept up with the curve."

Mat Pond

→

Owner, The Epicurean Trader
The solution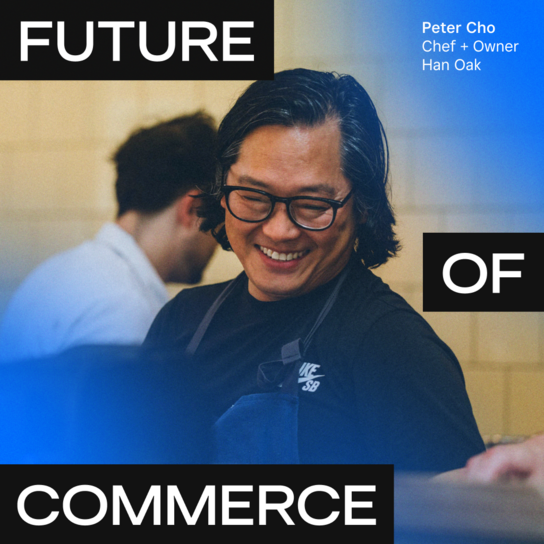 The Future of Commerce Report: 2024 Edition
Tell us a little more about yourself to gain access to the resource.
Thank you!
Check your email for your resource.
Square has kept up with The Epicurean Trader's growth as the business added locations, increased revenue, required larger inventory, and expanded the scope of its operation. Some locations have a wine bar, some serve coffee, some have dine-in options, and others are to-go only — but all of those configurations work with the Square ecosystem of business of solutions.
"The basics of the POS system, the KDS, and all of the tools that we use from Square are pretty intuitive," Pond said. "We also use software as an opportunity for staff to learn about products. All products have internal notes, so if staff scan an item they know nothing about, they can look at the short description and can be informative to a customer if they've got questions. We leverage the technology for multiple purposes."
The Epicurean Trader launched with a different POS system, but switched to Square around the time of expansion.
"The moment we went from one location to two, we realized that we needed a tool that was more advanced," Pond said. "I think Square is worth every cent. "There's obviously the point of sale, but also the staff scheduling, the customer feedback, the Dashboard analytics. The ability to segment your customers, look into data. You know, I think a lot of it is valuable information. Being able to click customer feedback when they have a good experience or bad experience, whatever it is. We'd rather hear about it and we can thank them for their business and correct the problem. It's hard to put a price on that stuff."
Growth and results
Four locations, about to open a fifth
Around 40 employees
Transaction volume: 30,000 per month / 390,000 total in 2022
Around 3,500 SKUs at the larger locations
Revenue growth of 47% per year over the past six years
Revenue per square foot nearly four times the industry average
The next step for The Epicurean Trader team is expanding its reach further beyond in-store foot traffic. 
"2023 is the year we really figure out how we tap into Square Online ordering and local delivery and really expand the brand beyond those that can physically just walk to a nearby store," Pond said. 
Those also will be powered by Square, with a full suite of Online Store capabilities, digital marketing tools and partner integrations that support delivery across platforms.