Table of contents
This article is for educational purposes and does not constitute legal, financial, or tax advice. For specific advice applicable to your business, please contact a professional.
According to the Cornerstone Advisors and Mitek 2021 Mobile Deposit Benchmark Report, 70% of consumers surveyed say mobile deposit is a banking feature they prioritize when looking for a bank. Of those surveyed, 85% of mobile deposit consumers plan on using the technology in 2021. Here's how mobile deposits work as well as some answers to key questions as you look to get started.
What is a mobile check deposit?
Mobile check deposit allows you to deposit a check into your bank account using a mobile device. It requires no in-person interaction in order to deposit and have the bank process your physical check.
How do you use mobile check deposits?
If you are new to mobile check deposit, here are the steps you will generally take in order to deposit a check digitally:
Download and open your bank's mobile app.
Log into the app and look for "mobile check deposit" in the menu.
Decide which account you'd like to deposit the money into and enter the amount.
Sign the back of your check. Although this is done digitally, you should still fill out a check and endorse it as though you were going into a physical bank branch.
Take a photo of the front and the back of the check. There are typically guidelines that help you keep your check within the frame.
Submit! Be sure to look out for an email or other confirmation that your check was processed. It typically takes several business days for the check to deposit. 
If you are a Square Checking customer, here's a glimpse of what you can expect when you deposit a check into your account. Note that you can also deposit checks from your Square Point of Sale app.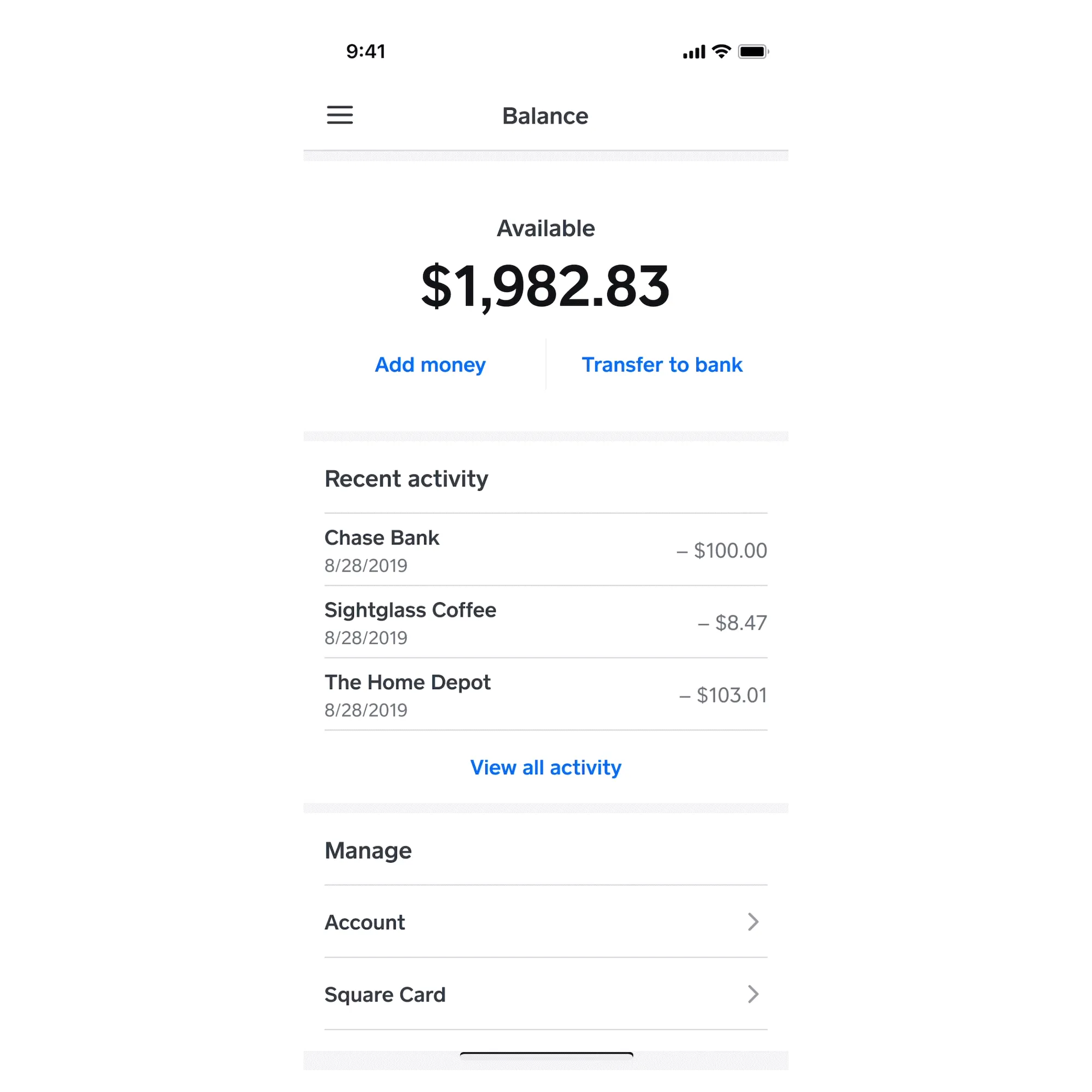 How long does it take a check to deposit?
Your bank lets you know when the check arrives in your account. Just like a physical check, you may experience a hold. If you're a Square Banking customer, you can expect to see the funds in your account several business days after deposit. 
If it is taking longer than you expected for your check to deposit, there could be several reasons for it, such as frequent overdrafts in your account, the deposit of a very large check, or simply the time that the bank is taking to validate a check. To be safe, it is a good practice to hold on to the physical check for around two weeks while you wait for confirmation of funds in your account.
How secure is mobile check deposit?
Mobile check deposit has grown in popularity throughout the pandemic, with 42% of consumers trying the technology for the first time in 2020. Digitally depositing a check is a contactless way to deposit funds into your account and saves you the trip of a traditional in-person bank visit. Each bank will take its own security measures to ensure you have a safe and secure mobile check deposit experience. Be sure to look into the specifics of what your bank does on its website. Here are a few ways your bank can keep you safe: 
The check images are not stored on your phone. Typically a bank will store the deposit data on a server, protecting customer financial information.
Use of encryption technologies on a banking app
Verifying and submitting the deposit amount (to match the numbers entered to the image as well as to make sure the money is deposited for the correct amount)
Check endorsement is similar to a physical check
Sending a confirmation the check has been deposited 
As a digital banking customer, there are also safety precautions you can take as a consumer.