If you own or manage a business, there's one thing you don't have — time. With so many demands on the hours you do have available, it's important to find people, processes, and tools that create efficiencies in your life and in your business.
Fortunately, with mobile apps and devices, you can literally run your business from anywhere. The flexibility that comes with this technology often saves you money, usually saves you time, and almost always saves you headaches and anxiety.
Our new Square Payroll App, which launched today (on iOS and Android), for example, allows employers to pay W-2 employees and 1099 contractors in just a few taps—whether they're setting up at a local food truck rally or in bed finishing up a long day of work.
The app works just like the web experience. Import your timecards or enter hours, submit your pay run, and leave the rest to us (we'll take care of filing, paying, and withholding your payroll taxes). And now you can easily do all of this on your mobile device, no matter where you are.
We recently sat down with five small business owners from across the country to talk about how they use the Square Payroll App and other apps to manage their growing businesses, wherever they are and whatever they're doing.
Adam, owner of Blue Ox Running in Eau Claire, WI
Adam and his wife met while running cross-country and track at the University of Wisconsin Eau Claire. They fell in love with each other, but they also fell in love with the community they found while running.
Ten months ago they opened Blue Ox Running, a store that specializes in footwear, apparel, and any other gear someone would need for walking or running. And they've been busy since then—planning, setting up bank accounts, procuring inventory, and setting up buyer accounts.
They've already put two people on payroll, and they are planning to double that this fall.
"We basically saw we needed to hire when it wasn't sustainable to do all the work outside of helping customers. All the non-customer work," says Adam. "Someone still needed to run the business so we needed to get some help."
Why are mobile tools important for your business?
Square's mobile apps have been incredibly helpful in doing a full range of work in different work environments. Small, medium, and large (often interrupted) tasks flood a business owner. Being able to do short, quick, easy tasks during small openings in a crowded schedule is helpful in not getting overwhelmed.
Being able to run payroll away from the office is incredibly valuable in keeping the "vital tasks" of a business going, even if I'm away.
Why did you decide to use Square Payroll?
I did look around at different ways to do payroll. I had to revisit it with our accountant during our monthly and quarterly reports, and I was asking him what I needed to do in the state of Wisconsin to do payroll correctly. I wanted to make sure Square had all my bases covered. He gave me a list of 5-6 things and he said Square can do that as a service, in terms of filing with the state.
When I looked through all of Square's offerings, everything I needed was in this integrated one-stop-shop. It became pretty obvious this would be our payroll. We have employees, they have their timecards—it's just a really nice integration into the same product.
How is the Square Payroll App working for you?
It's great. One week, I was able to run payroll as I was going through my to-do list for the day. I decided to test if I could do everything on [mobile that I could on desktop]. And it's basically the same interface. It doesn't feel limited.
I always make sure at the end of the week that my employee timecards are up to date. By keeping tabs on the timecards and knowing they are 100% accurate, I can click over to payroll and just run it. It's seriously like two minutes. It's really helpful.
What's your top tip for managing a business from anywhere?
Find "closed-loop systems" to do while you're away that quickly eliminate small tasks, or feeds them back into your flow for when you get back to the office. For example, combing (tagging and deleting) a full email inbox helps prioritize important tasks for when I have more time later to respond.
What tools (besides Square Payroll) make is easier to manage a business on the go?
Digital documents. Google Keep for capturing anything (sound, pictures, notes, checklists). Google Drive for scanning documents.
The Square app helps me see how the store is functioning hour by hour and what needs to be restocked on a weekly basis. The fact that I can access that same data on a phone, tablet, or computer makes my job easier because I can do it during more windows of my weekly schedule.
Where were you the last time you ran payroll from the app?
I was definitely in the bathroom running payroll.
Mike worked in banking for much of his career. But in 2008, amidst the Great Recession, banks in his area started to close and Mike found himself without a job.
He spent some time thinking about what his next step would be and then it came to him. There was something that was always missing in his little town—a donut shop. Once he opened shop, he expanded his offering to include cakes and cupcakes as well.
Seven years—and two employees—on, and the Donut Depot Bakery doesn't even do donuts any more. They were bringing in so much cake business that they didn't have enough time or space to produce anything else.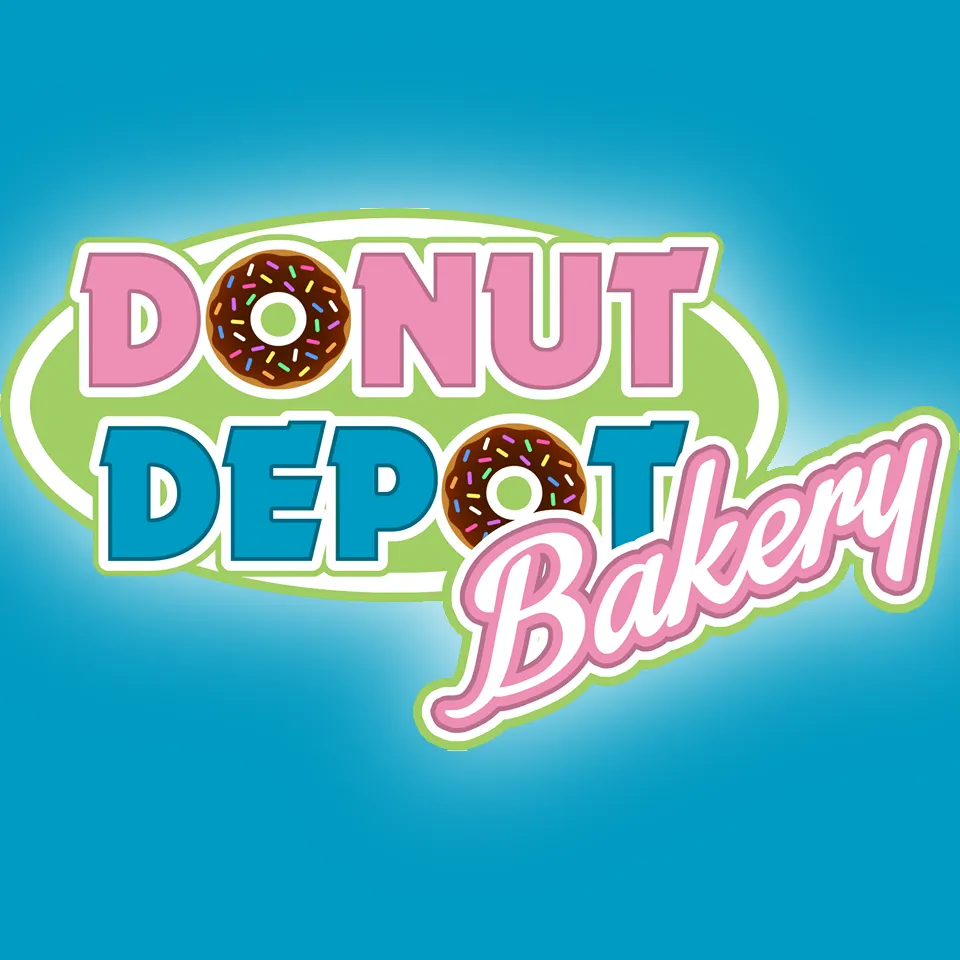 Why did you decide to go with Square Payroll?
Payroll is difficult. At first I considered doing it myself but it was too much. When Square offered payroll, I jumped on it. I was waiting for it to be released.
Before you introduced the Payroll App, I was just going on my Square Dashboard to update and [run payroll]. Now I have Automatic Payroll, so if everything is correct, I just let it all happen. I was frequently forgetting to do it and it wasn't as convenient as it is now with Square Payroll. It's super convenient. I never have to get off my couch!
It's half the cost of my accountant. I don't have to worry about it anymore. It saves me time. It saves me money.
How has Square Payroll App worked for you?
It's saved me 30 minutes a week. More than that, it's saved me frustration. I use the app for pay runs and timecards.
Where were you the last time you ran payroll from the app?
I was at Costco trying out a leather recliner couch waiting for my wife. I saw payroll wasn't done, so that's when I did it.
Jim, owner of Texas Monkey Business in McKinney, TX
After 25 years in corporate retail, Jim was ready to pursue his passion for sports and pop culture. He opened Texas Monkey Business, a shop that carries a full line of NFL, NBA, MLB, MLS, and college sports merchandise in addition to Star Wars, Doctor Who, Marvel, Batman, Superman, and other superhero merchandise.
After two and a half years in a small retail space, Jim recently moved into a new, much larger shop. He's added six employees who work between his brick-and-mortar store and the regular pop-ups he does.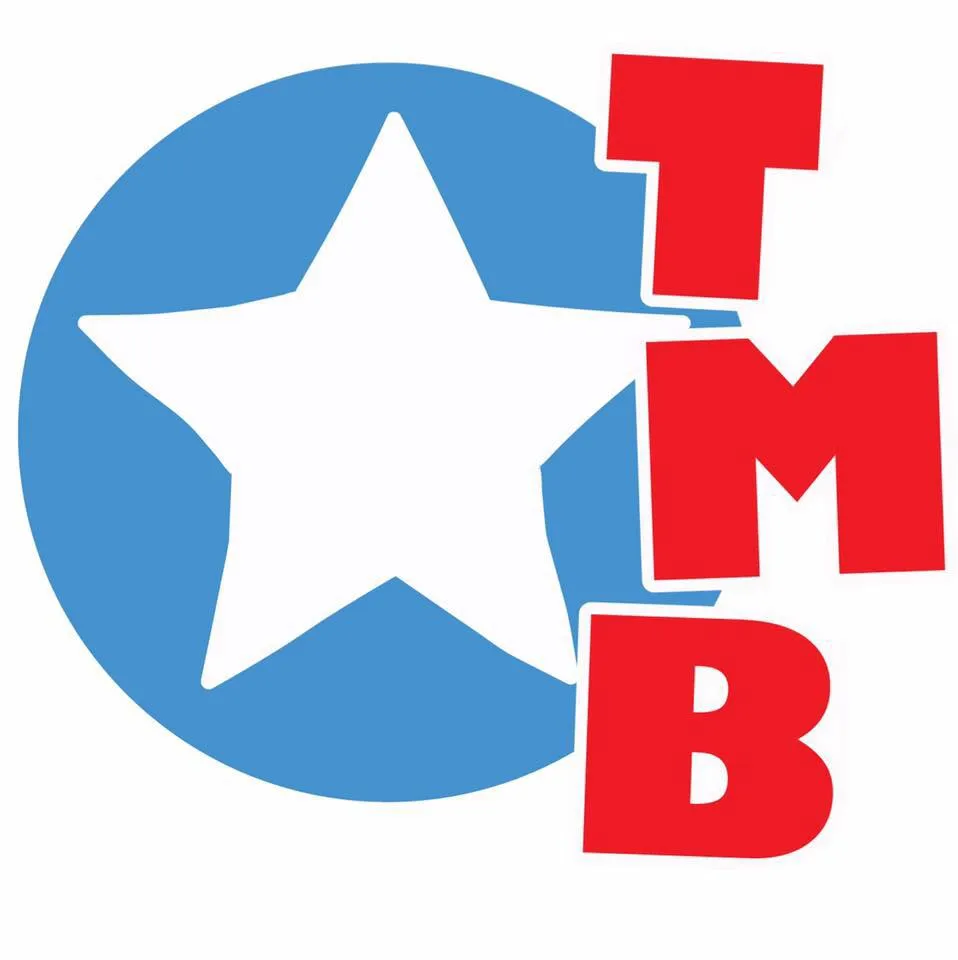 How do you use mobile apps to run your business?
I could not run my business without mobile apps. I am away from the retail location at least one or two days a week. When I am away, I can track sales, look at payroll, etc. Then, based on data, I can make adjustments as needed.
Why did you choose Square Payroll?
Originally, the biggest challenge of starting my own business was payroll. The biggest advantage [of Square] compared to competitors was the simplicity. It's simple and it takes all the issues out of my hands.
We do pop-up stores so I needed [my workers] to clock in and clock out at the pop-up stores, and I can check that on payroll.
How do you like the Square Payroll App?
The largest advantage the app has given me is the flexibility. When I'm traveling and not back on a Monday (and I don't take my laptop with me), I can just pop open the app, take 10 minutes, and do payroll.
Employees love it because they know they're getting paid for their hours. I really like the system. It's simple, it's easy, and it's accurate, and I get notifications for IRS forms, tax payments, and unemployment forms—all that comes to me.
What's your top tip for managing a business from anywhere?
Best tip for managing a business on the go: have a plan, have the tools necessary, and trust your team to execute.
Where were you the last time you ran payroll from the app?
Fish Days—a festival in Lansing, Iowa.
Dan had been baking professionally for 10 years when he moved to Livermore and decided to open up a business that focuses on what he really loves—cookies. But securing a brick-and-mortar location was expensive, so Dan decided to focus on selling at farmers markets.
Two and a half years after Dan Good Cookies' first batch, he sells his cookies and other delicious treats at farmers markets all over the Bay Area—often at the same time. He now employees six people to help him sell his treats across the area.
"In operating farmers markets, I reached a point where I needed to expand to different markets. They're often at the same time or on days I'm busy. I needed somebody to sell for me."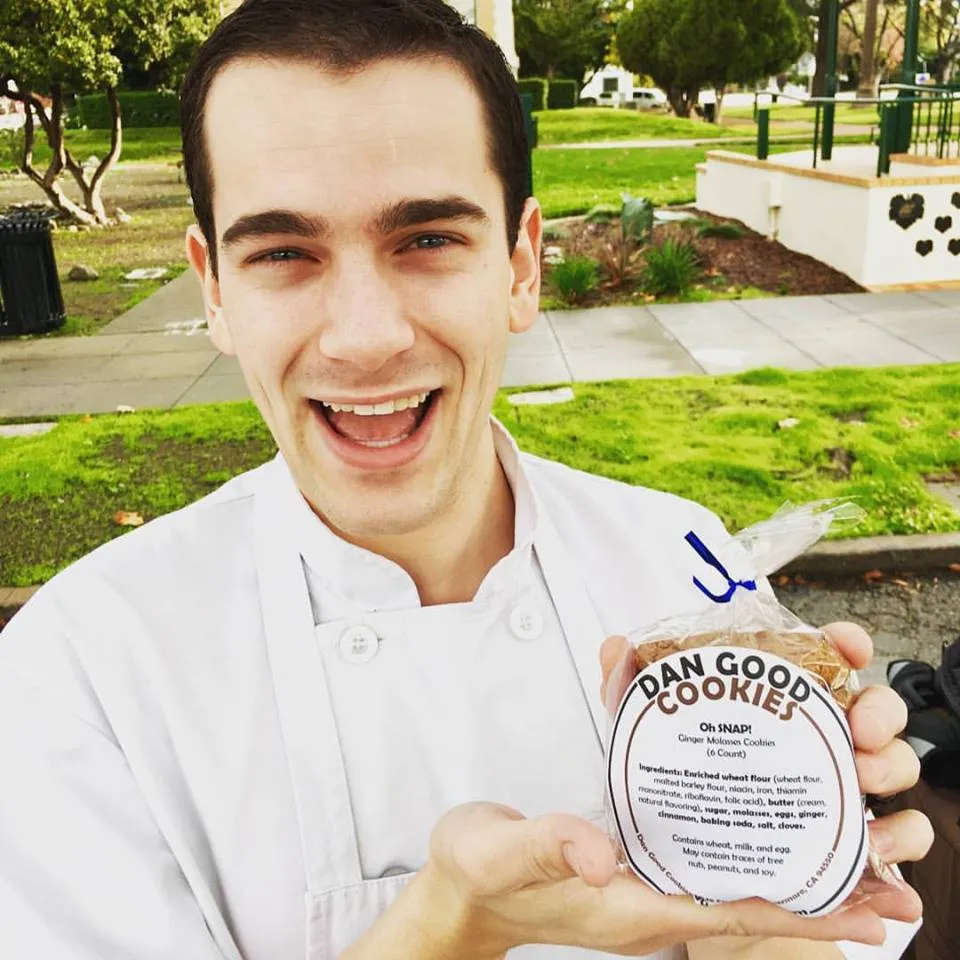 How valuable are mobile offerings and why?
I don't have a computer at my bakery, so before the app I would have to leave, go home, sit down, load the website, and run payroll. Now I can run payroll at the bakery while I'm making cookies. It saves me an hour a week, which is significant when you're doing a million things.
What most attracted you to Square Payroll?
I loved it. I had no idea how to do payroll, and I didn't know how to file anything. Just being able to have the product ready to go, add employees, have them clock in and clock out, edit hours—it's just been tremendously easy.
I looked at doing payroll just myself and went through all the steps: looking at the taxes, everything you have to deduct, making sure you're doing it right for the person, for the area. Knowing that I could just add employees [to Square Payroll]—they get the invitation to go online and add all their own information, and they're in. That was just super easy.
Where were you the last time you ran payroll from the app?
Most of the time, its just here, when I'm at the bakery. I run it while I am baking cookies.
Robby Followell, owner of Followell Fotography in Jackson, MI
Robby is drawn to stories. A graphic designer by training, he found wedding photography shortly after leaving college. And for 11 years he's been capturing the key moments, key stories, in people's lives with documentary-style photography.
"Early on it was just me and that didn't last long. I realized pretty quickly that my creative brain handles well the responsibility of taking photos, and editing and delivering those photos, but not so much the left brain organizational skills required to maintain a business," he says.
To manage all of operations he brought in a part-time studio manager his second year. Since then, he's added another photographer to help handle the demand for his services.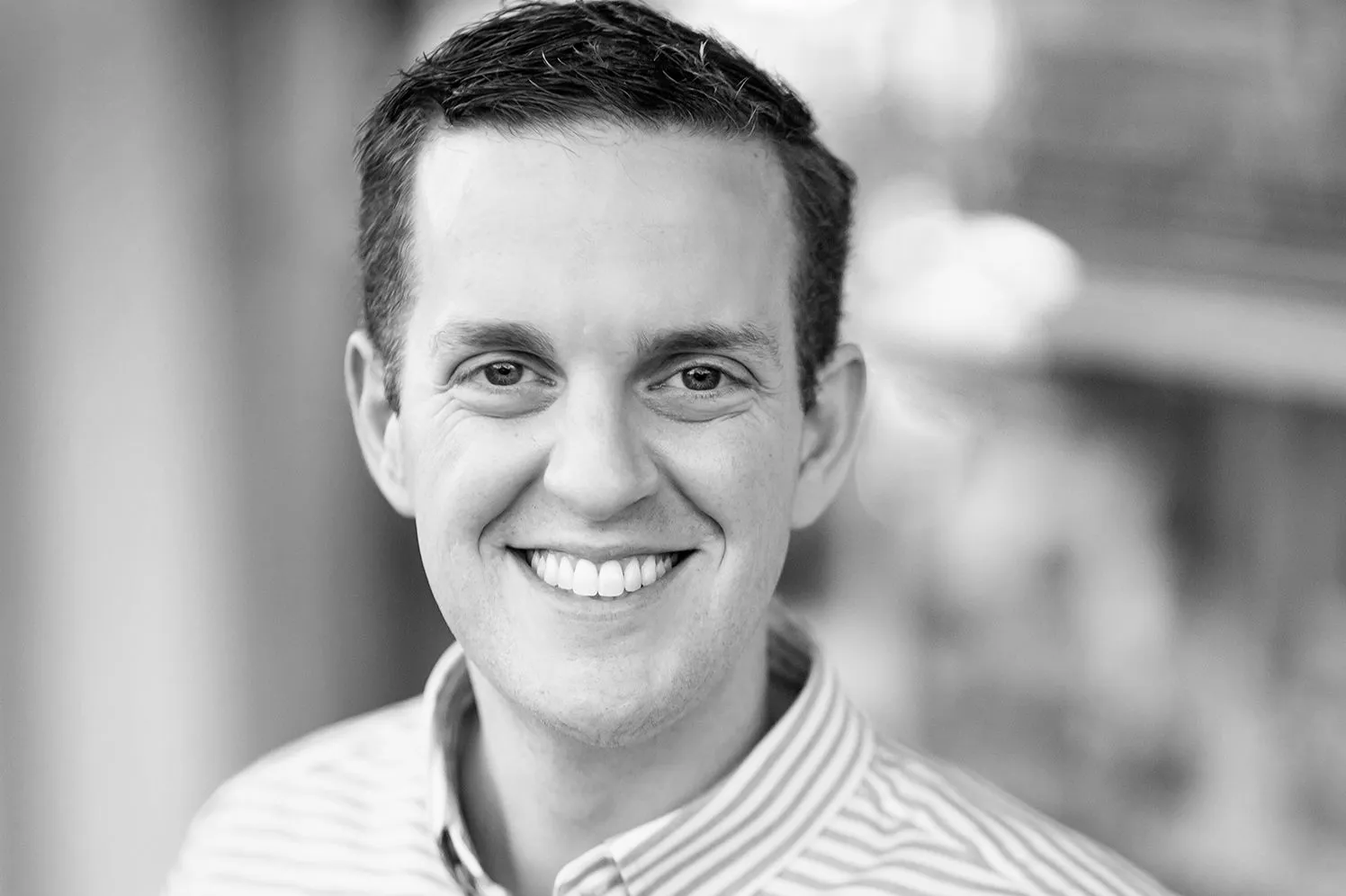 Why did you choose Square Payroll?
Payroll just completely nauseates me and the thought of it just makes me want to blah. It's not appropriate for your staff to handle that. It's something the boss needs to manage, so having that service so nicely integrated with our whole back-end system has been fantastic. The last service I used didn't have an easy iOS or mobile platform for running payroll and then you guys rolled out the app.
Square makes it so easy to go in, add the withholding information … it's just one less thing to worry about.
I think sole proprietors can get away with not having a payroll service. But putting yourself on Payroll for $30–40 a month creates such a seamless tax payment system, so you're not worrying when it comes time for your quarterly payments.
How have you liked using the Square Payroll App?
I've enjoyed the freedom. On Mondays, whenever payroll is due, I'm just never at my computer in the studio. I'm driving to a shot or meeting with a prospective client.
It's just so time sensitive, something that I need to do on a regular basis, and on time, so my employees get paid on time. Having that kind of on-the-go availability really is so helpful.
What's your top tip for managing a business?
Number one on my mind is outsourcing your weaknesses and hiring for your weaknesses. Even in a small business where it feels so intimidating and the expectation is so great to manage it yourself and save [money]—that will never create the most efficient work environment.
I know for scheduling and invoicing, hiring people who help with those tasks is great. Similarly, I hate bookkeeping and I did it forever and then I found Bench. They are a fantastic online bookkeeper that is reasonable and it just keeps me from stressing each year when taxes are due. Knowing that our books are up to date and managed properly helps me keep tabs on our expenses and income more regularly.
So while you may not need to hire personnel to handle the areas of need, there is such a growing presence of really solid online businesses that partner so well with small-business owners to handle the areas where they want to spend less time and give them greater margins in areas where they're really strong.
What tools (besides Square Payroll) make managing a business on the go easier?
Instagram. We saw so much business come through my personal account. I ended up creating a business page and it's been surprising to me, the connection that Instagram creates with prospective clients—it's just so much more two-way. People comment and we can have so much more of a presence every day.
For office productivity we use the studio management software, which is a partner of Square.
Where were you the last time you ran payroll from the app?
It was from my kid's carpool pickup at school. It's not the most sexy thing ever, but you're sitting still in your car. I get a text reminder on my phone—why not jump right over to the app, go through a couple of clicks, and complete payroll?
Download the Square Payroll app for iOs and Android.