Every day, people use Square tools to help start, run, and grow their business — here's one of their stories.
Seventy percent of deaf people are under- or unemployed. As a deaf person, Melody Stein struggled to find a job. In 2011, she and her husband, Russell, started Mozzeria, a Neapolitan-style pizzeria that provides employment opportunities for the deaf community.
Melody has grown the business to include a food truck, a brick-and-mortar location in San Francisco, and a new location in Washington, D.C., and she has plans to expand across the country. Here's the story of how she manages a rapidly expanding pizzeria.
Square: What inspired you to start your business?
Melody: I'm the third generation of my family to own a restaurant. I grew up around food, watching my parents in their restaurant. After college, I wanted to continue that tradition — to be a chef and own a restaurant. But when I applied to attend culinary school, they turned me down because I'm deaf. I was really disappointed, but didn't want to give up on that dream.
A few years later, when I told my husband, Russell, my dream about owning a restaurant, he agreed right away. We waited for the right time, but when we moved back to San Francisco, we started networking and jumped right in — it was a really exciting time.
I spent time in my father's restaurant, and watched how he operated his business. I trained with a lot of different people to understand how everything operates. I also immersed myself in Italy to understand Italian culture and language. My mom joined me as an interpreter, and I attended two courses: one taught me about the restaurant environment; the other one was a wood-burning pizza class. I ate so much in Italy.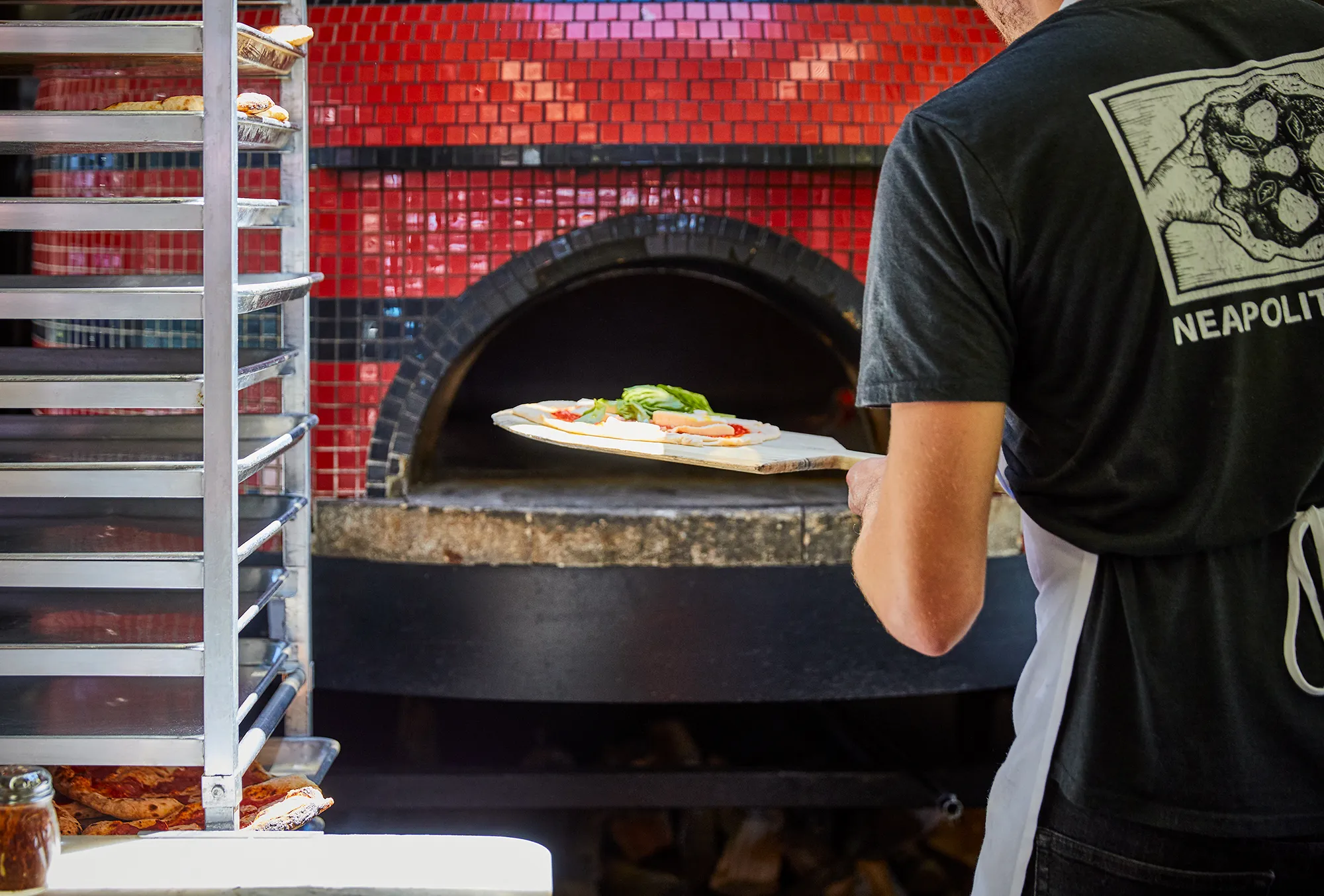 How do you differentiate yourself in the market?
Many deaf people have graduated college or have advanced degrees, but they aren't hired in their field — they have to get a job that's completely unrelated to what they do. That means that 70% of the deaf community in the U.S. is un- or underemployed.
Russell and I believe that we have a social responsibility to the deaf community, no matter their background. We set ourselves apart by offering opportunities for them to work. It's making an impact on the deaf community.
Unlike a standard electric oven, our wood-burning oven requires that you ensure it's operating at the right temp and working properly. That's a skill we train our staff in, and it creates a moment for them to feel proud and successful in their role.
You have a food truck, a brick-and-mortar place, and more to come. When did you decide to grow and expand your offerings?
We really hit our stride when we partnered with the nonprofit Communication Service for the Deaf (CSD). CSD saw Mozzeria as a great business model, and they wanted to help us expand to provide more opportunities for employment for the deaf community.
We're working to open the second restaurant in D.C. in spring 2020, and we're also scoping out a location in Austin, Texas. Our goal is to open 10 to 12 locations, to give the deaf community more options for work.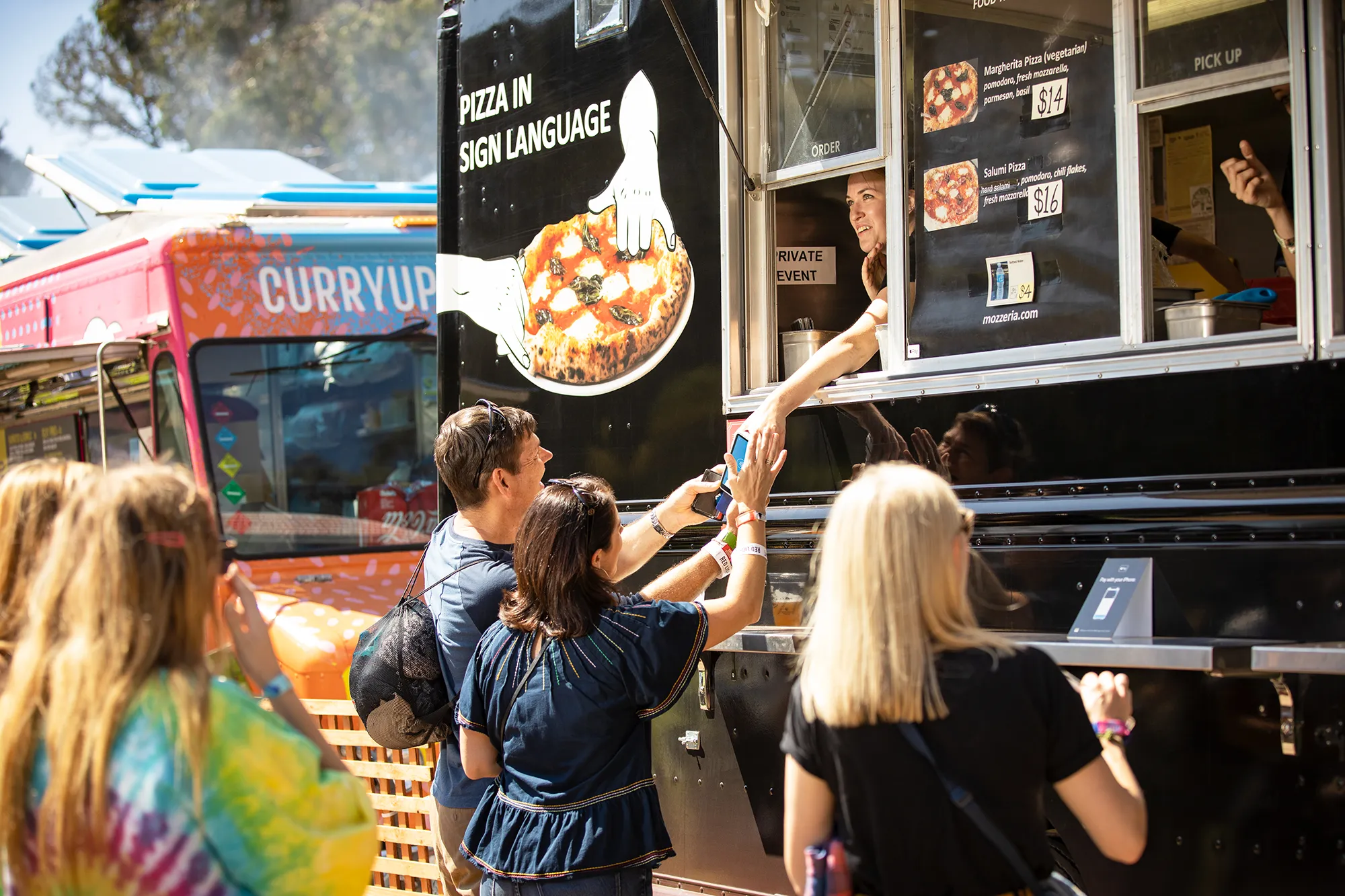 What role has technology played in your growth?
Technology is integral to our business. We use a service called Convo Video Relay Services, a deaf-owned video relay business. When a customer calls the restaurant through the platform, an interpreter is automatically connected to translate ASL and be a bridge between them and our staff.
When we added our first food truck, we started using Square to take payments on the go. It was easy to use and easy to train our employees on. We tried that for about a year with the staff, tested it out, and worked out all the kinks.
We decided to use Square in our brick-and-mortar restaurant as well, with Square for Restaurants. It standardized our ordering, which was great. We also use Invoices, since we do a lot of catering and events. It's so easy.
With our new expansion into D.C., we're setting up a training so all our team members know how to use Square. We plan to use it in all our new locations.
What's your advice to aspiring entrepreneurs?
I would just say, chase your dreams. Don't feel intimidated. There's a lot to do, but there's a lot of help available. We're in the digital age, and there are a lot of resources out there to help you.
You can find Mozzeria online, or visit its brick-and-mortar locations in San Francisco and Washington, D.C.
Running a business like Mozzeria is no easy feat, but Square is here to help. We have all the tools you need to start, run, and grow your business, whether you're selling in person, online, or both. And we've made all our tools to work together as one system, saving you time and money — and making decisions easier. So you can get back to doing the work you love and focusing on whatever's next. See how Square works.