Seth Hunter is the founder and owner of Toll Gate Revival. He started out selling curated vintage items as a side job, for fun. In the past five years, he's grown the business from a small storage shed to a brick-and-mortar shop in Braddock, Pennsylvania. Here's the story of how he manages a successful vintage business, as told to Square editor Alise Bailey.
Square: What inspired you to start your business?
Seth: I grew up about an hour south of Pittsburgh, on a farm. It's in a small town called West Alexandria. I was always around old stuff, and always collected and messed around with stuff. A few years ago, I set up a flea market, just to see if I could make a little money out of it, and it really grew from there.
When I first got started, I was working 80 hours a week in the oil and gas industry and doing this on the side. I would work the night shift, catch a few hours of sleep, then go pick during the day.
Toll Gate is actually named after my family's farm — before there was a turnpike, there was a National Pike that went from Maryland to Indiana. There were little tollhouses along it. One house was on my great-grandfather's farm, so we called it Toll Gate Farm. Our name is an homage to that.
How do you get the word out about your business?
It's all grassroots, really. I started my Instagram account about five years ago. I never really did any paid advertising or anything like that — I always put things together in an aesthetically pleasing way, took a picture of it, and people responded. It snowballed from there.
Social media has been the biggest thing to help grow the business. I ship items nationwide, so my customer base is from all over the place and continues to grow.
When did you decide to grow and expand your offerings?
I rented a 10- by 20-foot storage unit in my hometown, and set everything up like a store. I'd advertise on Instagram and Craigslist.
I had people from Pittsburgh making the hour-long trip to come down to the storage unit to buy stuff. I was like, if I can get people to come this far, I might as well just get a space in Pittsburgh. Pittsburgh was just the big city — I always thought that if you're going to do something, you come into Pittsburgh.
I found a pretty cheap garage on the Northside of Pittsburgh and opened up there. My rent was a couple hundred bucks a month. I held monthly open houses, and I was selling through social media and setting up at local flea markets. From there I made the jump to our first actual, official retail space here in Braddock (just outside Pittsburgh). It was a much bigger commitment, but I felt like I was ready and took the jump.
I've always been fascinated by Braddock, because it has a lot of grit — there's still an operating steel mill down the road. It fits my aesthetic really well.
How do you differentiate yourself in the market?
I mean, there's definitely competition, but I think my stuff is really unique. I try to find pieces that you can't just go out and find in any other antique or vintage shop. I buy a lot of things I think are cool, and I hope other people find them cool. I try to display and present items in a way that you could see them in your own home.
There are many pieces, like the North American buffalo head, or a Chesterfield couch, you just can't walk into any store or anything and get that. I travel the country to find really specific, unique, one-of-a-kind pieces. I think that's what separates me from everyone else.
What's your day to day like?
No two days are the same. During the week, a lot of my time is spent on the road, picking up new items, and then I'm open every weekend. If I'm not traveling, I'm in the shop working on stuff, setting everything up.
The best way I've found to find great new stuff is to go out there and beat on doors, drive around. I'll go pick through old buildings, barns, warehouses, try to get it right from the source. I'll also occasionally hit flea markets, auctions, estate sales. I check Craigslist, Facebook marketplace — I buy from everywhere, all over. I'm constantly on my phone just searching for stuff.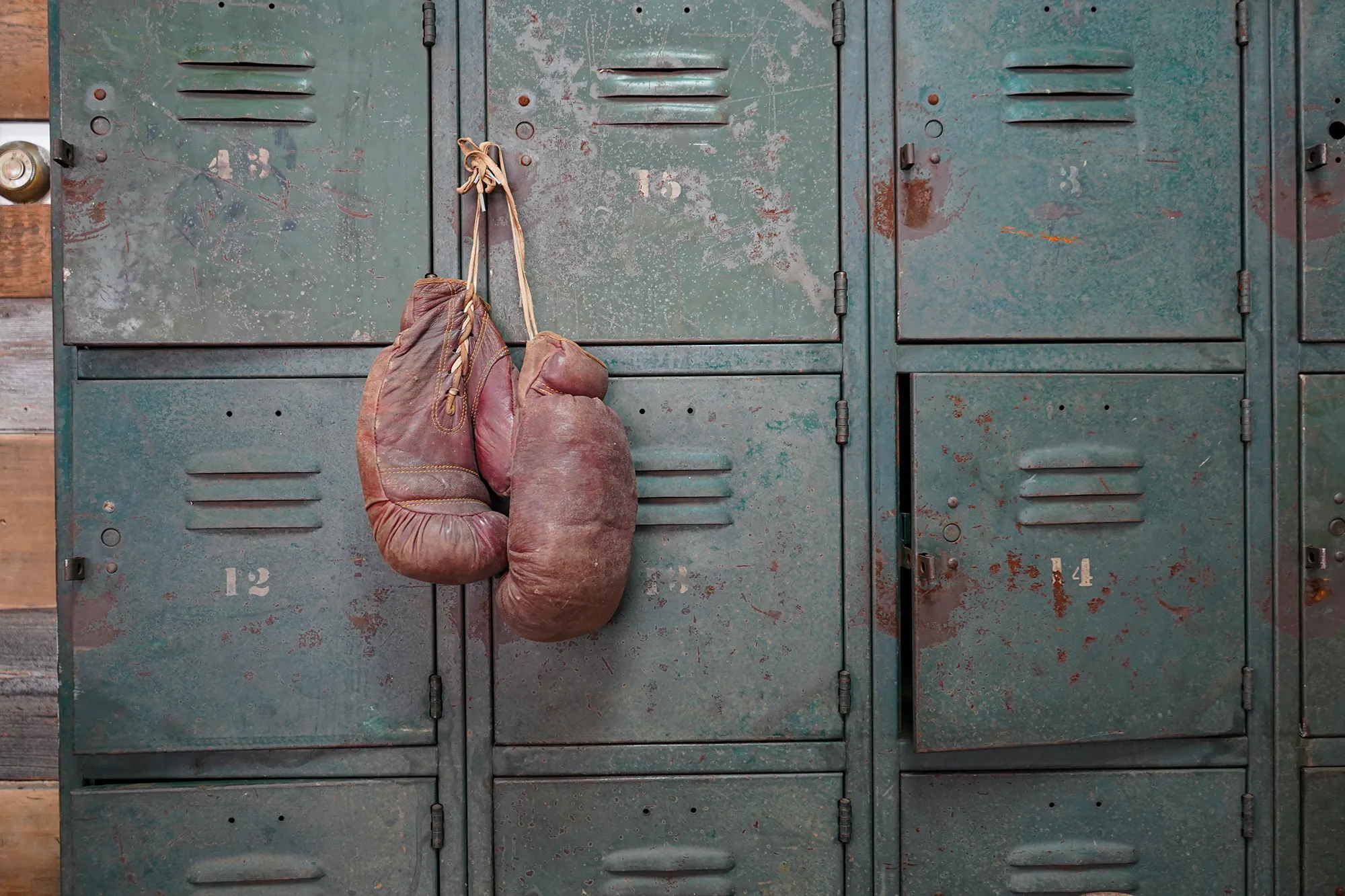 What's the best part of owning Toll Gate Revival?
My favorite part is just being able to see the country. I get out there and meet people. There's a story behind every piece in here — that's what I really enjoy. I've always loved history, and I love getting out into the small towns and seeing a part of America that not everybody gets to see.
What role has technology played in your growth?
It's been great. I've used Square since I started about five years ago. I had the little reader you put in your phone and then eventually moved up to the POS here.
I use it for invoicing. I just sent an invoice like an hour ago. It just makes it so easy — when I post on Instagram, someone sees something they like, they want to buy it. I just shoot them an invoice. It's paid. Done. I ship it out or they come pick it up. That's been great.
I also use my Square Debit Card a lot. It's nice having access to that money right away. I've taken advantage of the Square Loans program, too. I took some loans that helped out with marketing, inventory, and stuff like that.
What challenges have you faced in starting and growing your business?
The biggest job is being out on the road. I'm not in the shop as much, so I have a lot of times that customers show up during the week assuming I'm open and I'm not. Running the shop day to day, while being on the road, is probably the biggest challenge. Learning to balance that.
How do you see your business growing in the next five years? What's next for Toll Gate Revival?
Pittsburgh's always home base, but I'd definitely like to expand my presence in different markets. I'd like to open up in bigger markets like New York, Austin — cool places like that.
I've also been looking at Nashville — I've been talking to some other business owners down there about teaming up with them and opening a place down there to kind of get Toll Gate to branch out.
What's your advice to aspiring entrepreneurs?
The best thing to do is to start small. If you're really passionate about it, bet on yourself and make the jump. There's going to be tough times, but you have to hustle. You've got to dig through it and make it work.
It's so rewarding. I've been doing it for five years, and I feel like I haven't worked a day in five years. I feel like I'm retired already — this is what I was doing for fun on the side. It's awesome.
You can find Toll Gate Revival on Instagram, or visit its brick-and-mortar location in Braddock, Pennsylvania.
Running a business like Toll Gate Revival is no easy feat, but Square is here to help. We have all the tools you need to start, run, and grow your business, whether you're selling in person, online, or both. And we've made all our tools to work together as one system, saving you time and money — and making decisions easier. So you can get back to doing the work you love and focusing on whatever's next. See how Square works.