We hear inspiring stories from entrepreneurs every day. We also hear a lot of wise words about being in business for yourself (and, well, life). We're going to start sharing some of this sage advice on this blog.
We're starting with Venetia Pristavec, who left her corporate job six months ago (she was there for five years) to set out on her own creative path. So far it's lead her to becoming a children's book writer, musician, and running a boutique creative agency. In her previous job as a content marketer, she was writing and storytelling full time for her company. But she began to feel the pang of wanting to cultivate her own voice. Six months later she has self-published two popular children's books, Chloe the Cloud and Every Body Be Grateful, which aim to teach children the concept of gratitude. Venetia also sings, and occasionally performs as Chloe the Cloud at book fairs, schools and libraries. She uses Square to sell her books at these events.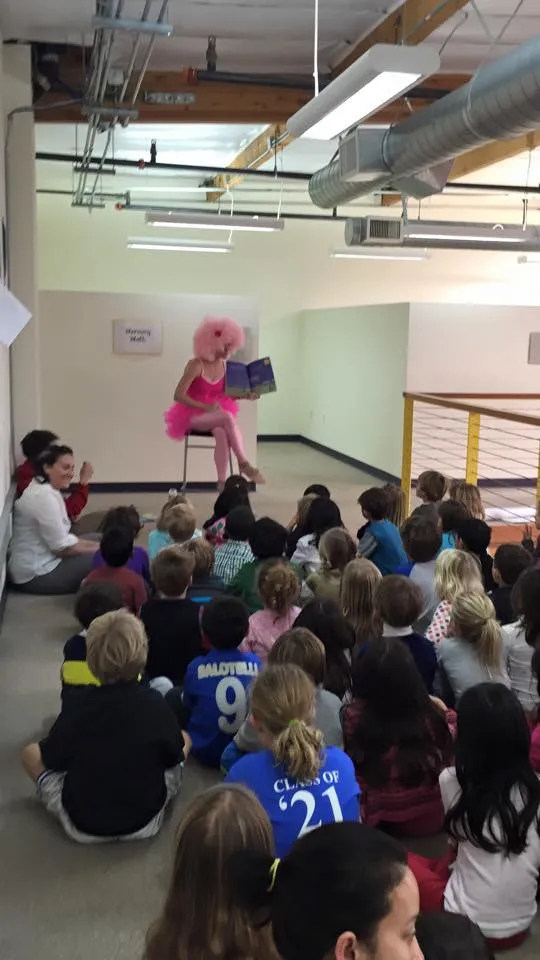 Here's our interview with her:
What pushed you to go out on your own?
I was diagnosed with thyroid cancer in April of 2013. I'd been working 80-hour weeks and had reached a new level of burnout. I felt like my own body was like, "What are you doing?" It was a window into how short life is. Something happened in me around the same time around the idea of cultivating my own voice — aside from what I was writing for my job. They removed a lump from my neck, and I felt an opening. I took this as a sign that I needed to cultivate my own voice, and also make singing more of a priority. My ability to sing has always been a gift that I've taken for granted. After the cancer was removed, I feel like I woke up in the next chapter of my life.
What's the most rewarding part of what you do?
Seeing kids react to what I've written. The concept was in my head, and now I can see kids engaging with it in real life. They smile and understand the message and sing along. I also sort of love feeling like a crazy person. Six months ago I was working in a company, and now I'm sitting in front of a classroom in a tutu. I actually strive to have as many "how did I get myself into this?" moments as possible.
What's the message of your book?
Gratitude. When I perform it, I can see the kids hugging their own bodies — that makes my heart warm up.
What words of wisdom do you have for fellow entrepreneurs?
Entrepreneurship is a long road — it's baby steps every day. Sure, we all know that one person who made it look "easy," but when you pull back the curtain there's usually a ton of hustle and micro moments that eventually started to snowball. So stick to it and realize that those small moments will add up eventually. And don't forget to have fun. It really is fun if you enjoy the ups and downs equally.
What is the biggest surprise or challenge you've had along the way?
When I was thinking about leaving my job everyone was like, "Yes! Do it! You should! Go for it." Then I left my job and everyone was like, "Congrats! You did it! Go you!" Then I was on my own. No one was telling me what my quarterly goals were.
How did you work through that transition?
You have to be your own cheering squad in a lot of ways. I also found other people who had taken this path and started calling them and coworking with them for support.
How does Square help you run your business?
I take my Square Reader everywhere. I just carry books in my bag and have my little swiper, so I'm basically a walking bookstore. I'll strike up conversations with everyone and if it comes up, I'll pull out the books. They go, "Oh! I'll have to buy that for my nephew," and I'll say, "Well, lucky for you, I take credit cards!" It's perfect. Because let's be honest, making work is just half the battle. Getting people to buy it is the second half.