We're constantly releasing tools to help you start, run, and grow your business. In September, we launched a bunch of cool new features that already have thousands of power users.
To make sure you're getting the most out of Square, here's a September highlight reel of what's new.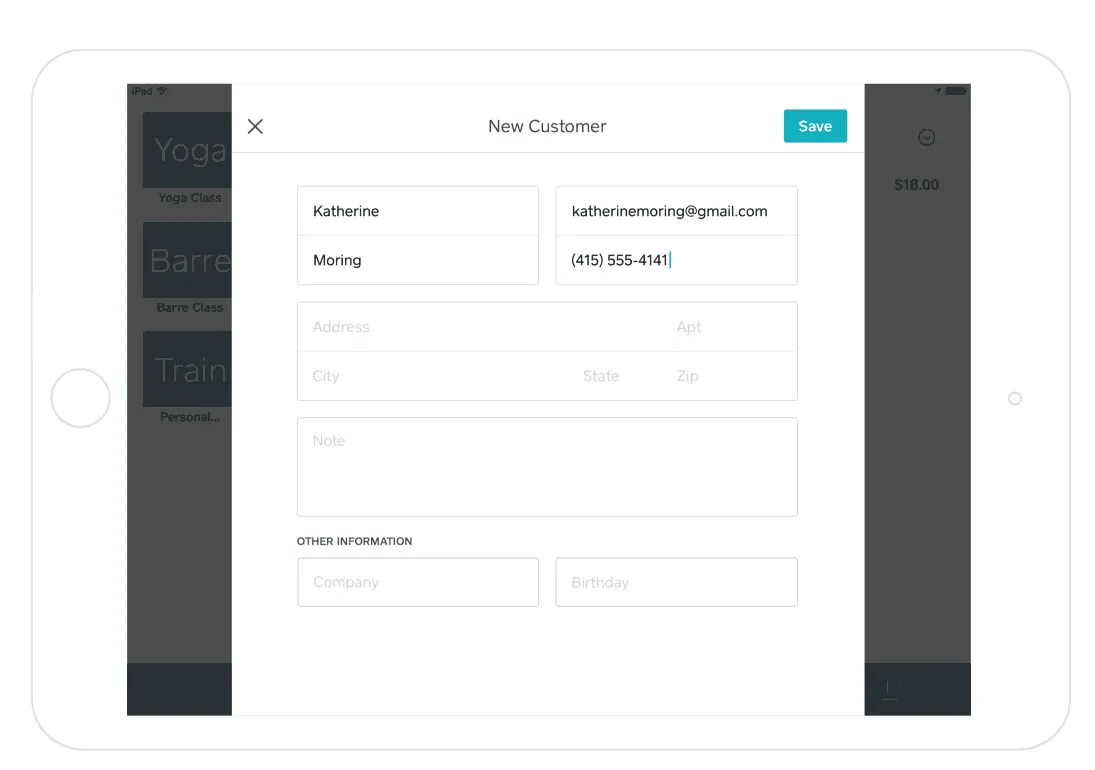 Square Customer Directory
Now you can add your customers' information (like their name, address, and even notes about their visit) right at the register. Learn more.
Manage employee timecards
You can now edit and manage your employees' timecards from anywhere, anytime. Just sign in to your Dashboard and it's all right there. Learn more.
Streamline workers' compensation insurance
Square Payroll now integrates seamlessly with our insurance partner AP Intego so you can automatically pay your workers' comp premiums based on actual payroll data. This means you only pay what you owe, as you owe it. (Only available in California, other states coming soon.) Learn more about workers' compensation.
Create, save, and print tickets on your mobile device
Whether you're behind-the-counter or taking orders tableside, you can now print the bill or send items straight to the kitchen from your mobile device. Learn more about using Open Tickets.
Specify dining options
Now you can specify whether a customer's order is "for here" or "to go" to help speed up kitchen prep. You can also get valuable insights about which type of order you're getting more or less of to help you make smart business and staffing decisions. Learn more about using dining options.
Connect Square to your Intuit QuickBooks Desktop account
Using Intuit QuickBooks Desktop? Commerce Sync, a third party, has built a way for you to connect your Square data to your Intuit QuickBooks Desktop account. This app supports QuickBooks for Windows (Desktop) Pro, Premier, and Enterprise 2009 or later. Learn more in Square App Marketplace.
Activity lists for customers in Customer Directory
Premium Profiles now include a detailed activity list for each customer, with full transaction history, details about which email campaigns they've received, and more. Premium Profiles are available to all Customer Engagement Pro subscribers. Learn more.
To stay in the know about how all of Square's tools can help you run your business, sign up for our monthly newsletter, Town Square News.