Table of contents
Customers love going where everybody knows their name — it establishes familiarity that instills trust in a business. Simple and effective tools for sellers can help build this rapport, deepening relationships with regular customers in a way that doesn't take time away from running a successful business.
Today, Square is introducing Card on File which gives sellers the ability to provide an even higher level of personalized service from their POS, and make accepting payment significantly easier.
Here's how it works:
With Card on File, business owners — with permission from their customers — can securely store payment information with Square, making it easier to charge recurring customers online or in-person through Square Point of Sale, Square Invoices, or our eCommerce API. Those who also regularly bill their customers remotely (currently by keying in card information into Register), can now use this new tool to charge their customers in the future without requiring any additional action.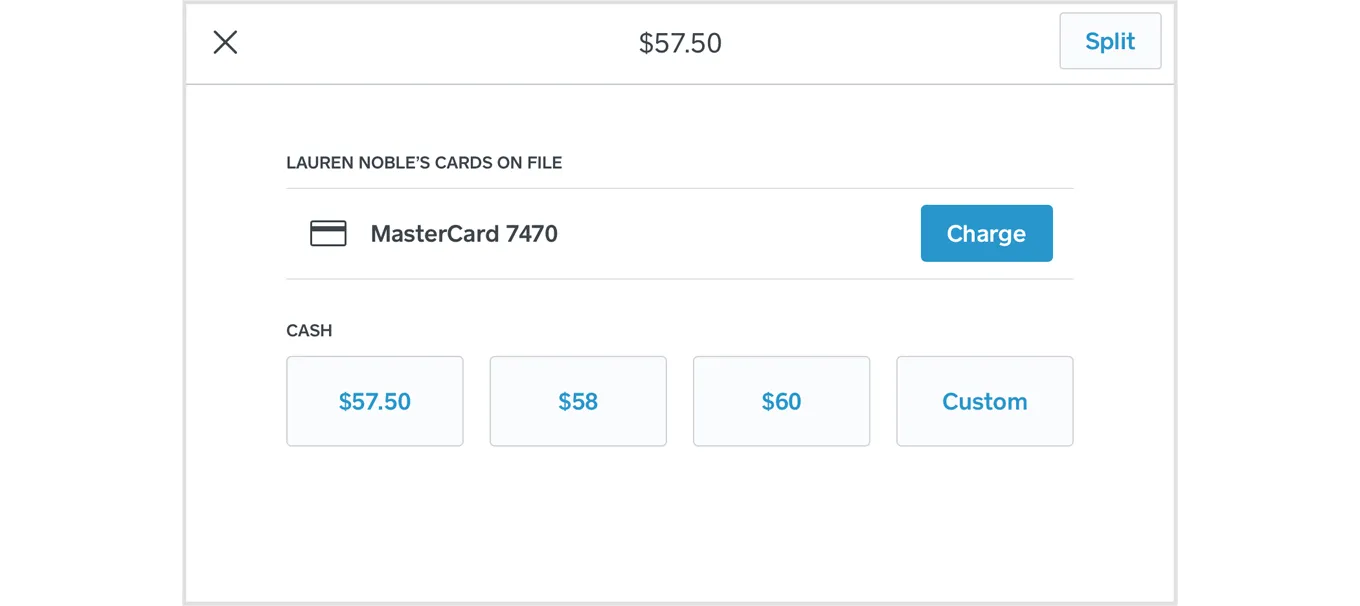 Ryan Cole, Partner of Hi Neighbor Restaurant Group in San Francisco, CA, values the strong connections he's made with his recurring customers who come to Corridor Cafe for grab-and-go, salads, sandwiches, and baked goods. He uses Card on File in Square Point of Sale to eliminate needless back-and-forth payment exchanges with his customers, and instead focuses on building a positive restaurant experience for his most loyal customers.
"The restaurant industry in San Francisco is always evolving, so we're excited to offer guests yet another layer of convenience and accessibility," says Ryan. "Square is a perfect fit for Corridor's fast fine dining concept."
Before Card on File, Mark Francis, owner of AAA Valet Dry Cleaners in Los Angeles, CA, spent time gathering his customer's credit card information via phone or an online form. Now, thanks to Card on File, he uses the time he's saved to focus on the day-to-day business operations.
"Square's Card on File and POS gives me peace of mind. It's everything a mobile dry cleaner can ask for," says Mark. "It's like an iron to an ironing board — they just go together."
Learn more about Square's Card on File product.