Table of contents
If you run a food or beverage business, it probably comes as no surprise that customers want to see what you're offering. According to Grubhub data, restaurants that include photos and descriptions of their menu items receive as many as 70% more orders than those that don't.
But the advantages of food photography don't stop there. The type of photos you take and what you do with them can further help your bottom line, from increasing your online presence and searchability to helping with customer retention. Here's how food photography can assist with your marketing and help your business boost sales.
1. Showcase your bestsellers
Photos give you a chance to show off some of your bestselling items, or, if you're a new business, show customers what you're offering. The same Grubhub data shows that menu photos and descriptions increased sales by as much as 65% for restaurants that used them, so it's no mystery that food photos equate to increased sales.
But not all photos are equal: Professional-looking, well-styled photos of your food or drinks can encourage a purchase, while poorer-quality photos can have customers leaving for something more aesthetically pleasing. It can pay off to hire a professional to photograph your menu items, but it's not the only option. Following food photography styling tips and using an app designed for food photography, like the Square Photo Studio app, can help you shoot studio-quality food and beverage photos right from your phone. 
2. Be on display where customers are looking
Customers are increasingly ordering their food online, and many of them expect food and beverage businesses to meet them there. Square Future of Commerce data found that an average of 36% of  restaurants' revenue currently comes from orders placed through online or app-based ordering channels.
An online menu and an online ordering page will help customers find you online, but as the data shows, equipping that menu and ordering page with high-quality, professional photos of what you're selling can help capture customer interest and increase sales.
Beyond your online menu and ordering page, put your food photos on third-party websites where customers search for food, like Yelp and Google. Make sure they're also available on delivery apps you use, since customers may be scrolling through other appealing choices. Integrating your online ordering with Order with Google can help customers easily find your business through Google Search and Maps, order directly from your website, and even see the available platforms for placing pickup and delivery orders.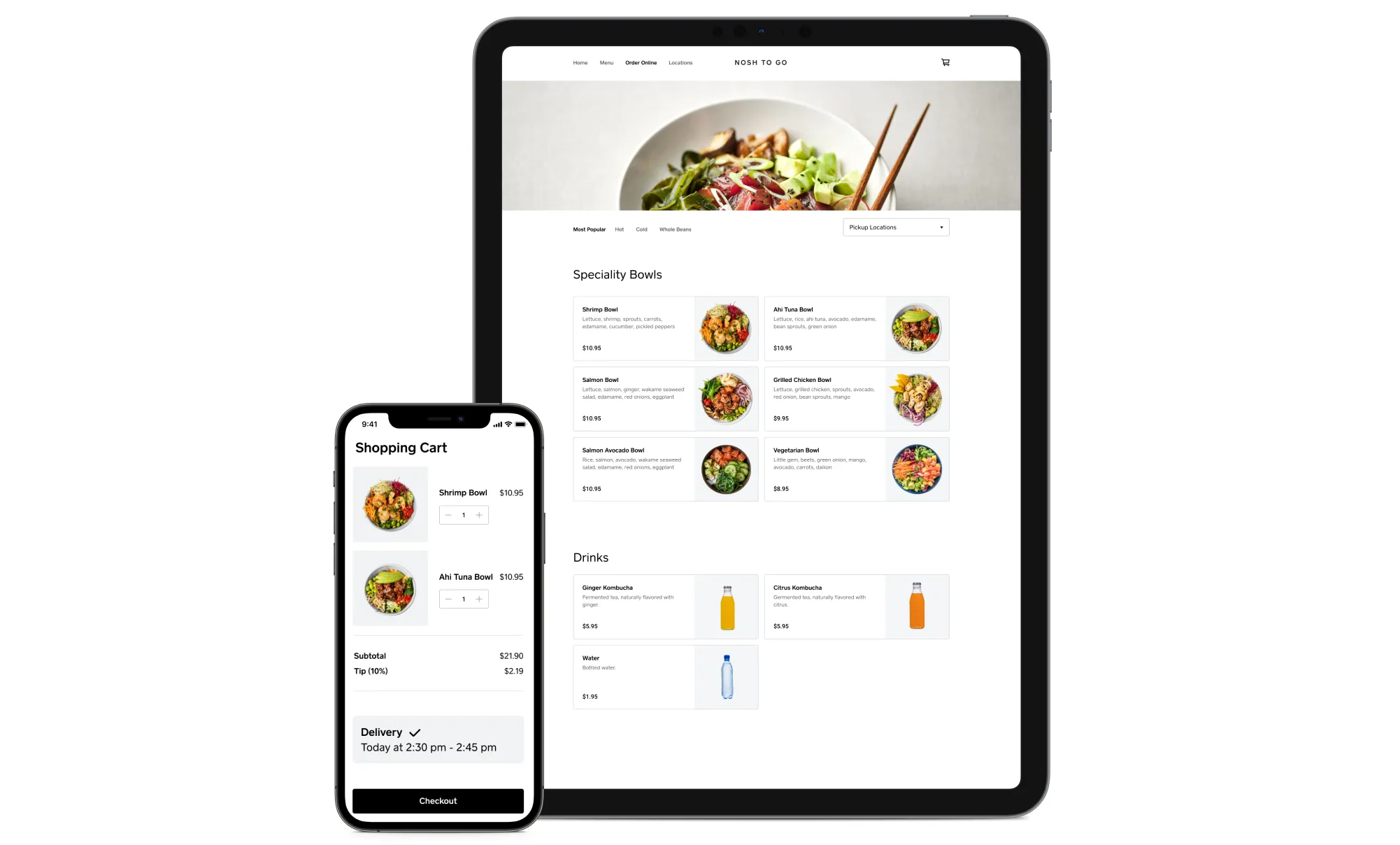 3. Help customers find you online
Providing photos of your food and beverages online makes it easier for customers to find your business in search results. Images that accompany menu item descriptions with keywords can help your SEO, making it more likely that customers will come across your photos or website when they're searching for specific items.
To help with online visibility, you can also add studio-quality food photos to your Google Business Profile. Google rewards businesses that actively add to their business profiles, so regularly adding high-quality photos can help signal that you're an active and relevant business that Google should prioritize in its rankings.
4. Cultivate your presence on social media
Food is a great visual, so food and beverage photos make a perfect marketing asset for photo-heavy social media platforms like Instagram. Whether you're just starting an Instagram for your business or you're ready to optimize your brand's Instagram for more engagement, the channel is a useful place for all food and beverage businesses to be: It's a free marketing tool, has over one billion active global users (according to data from Statista), and many potential customers check out a restaurant's Instagram photos before deciding to eat there.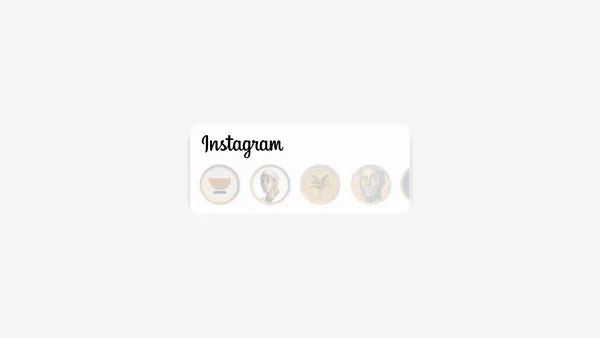 Besides helping get customers through the door, using photos to sell directly through Instagram can expand your reach and sales. You can easily tag your Instagram photo feed with products from your Square online ordering page to make products shoppable and to allow customers to purchase right from the app.
5. Keep customers coming back
Photos aren't only a useful tool for driving a customer's first purchase — they can also keep customers coming back to your business. Photos used in marketing emails to highlight new menu items or limited-time offers can keep your customers engaged and are a simple way to advertise to customers who have already made a purchase or make regular purchases.
With email marketing tools, you can create customer-driven, photo-centric emails that show off popular, new, or seasonal items and promotions that customers should know about. You can segment emails to groups of customers and track each email so you know which ones were opened the most and how many customers made a purchase as a result.