Table of contents
Many businesses struggle to scale operations and quality of service as they grow, especially in the midst of economic changes. Creating repeatable processes and streamlining your client management workflows is key to saving your most valuable asset — time.
To help you manage clients efficiently, we'll share some tips and best practices for staying organized, delivering exceptional experiences, and winning repeat business.
What is client management?
Client management is the process of overseeing and interacting with your clients — both current and potential — and their experiences with your business. This does not mean a one-time, brief interaction. Instead, it's the management and development of an ongoing relationship with you as the provider of professional services.
With client management, you — as the business owner — create a connection with the buyer based on more personalized attention to their needs. Successfully managing expectations supports good relationships with your clients, thereby retaining current clients and helping you gain new ones.
Client management tools for professional services
See how Square tools help you streamline workflows and deliver better client service.
The benefits and importance of good client management
Mastering how to manage clients can make all the difference in the success of your business. No matter the size of your organization, maintaining a strong relationship with your current clients will lead to increased revenue, effective marketing strategies, and an overall improved experience for present and future clients.
Increased revenue
One of the first rules you might have learned about running a business is that retaining a customer is far cheaper than acquiring a new one. Building a good client management strategy is often directly correlated with more satisfied clients.
In turn, this leads to repeat business and increased sales through either cross-selling or word-of-mouth referrals from those happy clients.
Effective marketing strategies
An important part of good client management is having authentic conversations with your clients. Through these conversations, you'll learn about them, their needs, and their challenges, giving you useful feedback.
You can incorporate these valuable insights into your marketing plan and build strategies that address these differences in your audience. On top of that, you can take the feedback your clients have and improve on the services you offer.
Overall improved experience
Your clients don't want to feel like just another number. They want to feel like their needs are being heard and that you can provide the solution they want. With good client management, you can turn their experience with your business into a deeper, lasting relationship.
Once you have earned their trust, your clients' loyalty is assured. As long as you keep them happy in the relationship, they will keep coming back and refer others to your business.
Principles of good client management
A good client manager and their team will do what they can to ensure that your clients are (and remain) happy. There are certain responsibilities and principles that are essential to a good client management strategy and ones that a small business needs to have.
Deliver regular updates to clients
Providing your clients with updates on the progress of the service you are offering them is key to keeping them happy. Your clients don't want to be left in the dark about how things are going and what the expected timeline is looking like.
Depending on the length of time it will take to complete the service, you should provide detailed daily or weekly updates that include the successes — and even challenges — you may be facing.
Within your updates, providing measurements of success can also help build trust in your client relationship. Let them know when each step has been completed. This can reassure them that the project or service is moving at a good pace.
Approach every client as a potential client
Yes, that even means current clients. You never want a client to think you're no longer interested in finding a solution to their needs or that you no longer have patience and empathy for them.
It doesn't matter if they've been your client for 10 days or 10 years. Approach them as you would any new or potential client, with understanding and determination.
Top client management tips
Keep the back office organized and simple
Managing operational tasks can often feel overwhelming, particularly in small businesses.
Usually, you are trying to manage your clients and complete work at the same time. Keeping the back office organized and streamlined increases your business efficiency by freeing up time to dedicate to improving your client experience. Streamlining can ensure that your clients are satisfied with your service every step of the way, from booking to billing.
A streamlined back office can contribute to better client management by eliminating the loss of potential clients or delaying a new project due to a lengthy and inefficient sales process. By offering multi-package estimates you can reduce the extensive back and forth within the sales process by providing your clients with options that can easily review on their own.
Multi-package estimates allow you to offer your client groups of services with accompanying prices. The client is then able to review and approve one that fits their specific needs. You can spend less time on scoping and pricing projects with your clients and more time closing the sale. Automate your estimate-to-invoice workflow by instantly converting accepted estimates into invoices to easily request payments from your clients.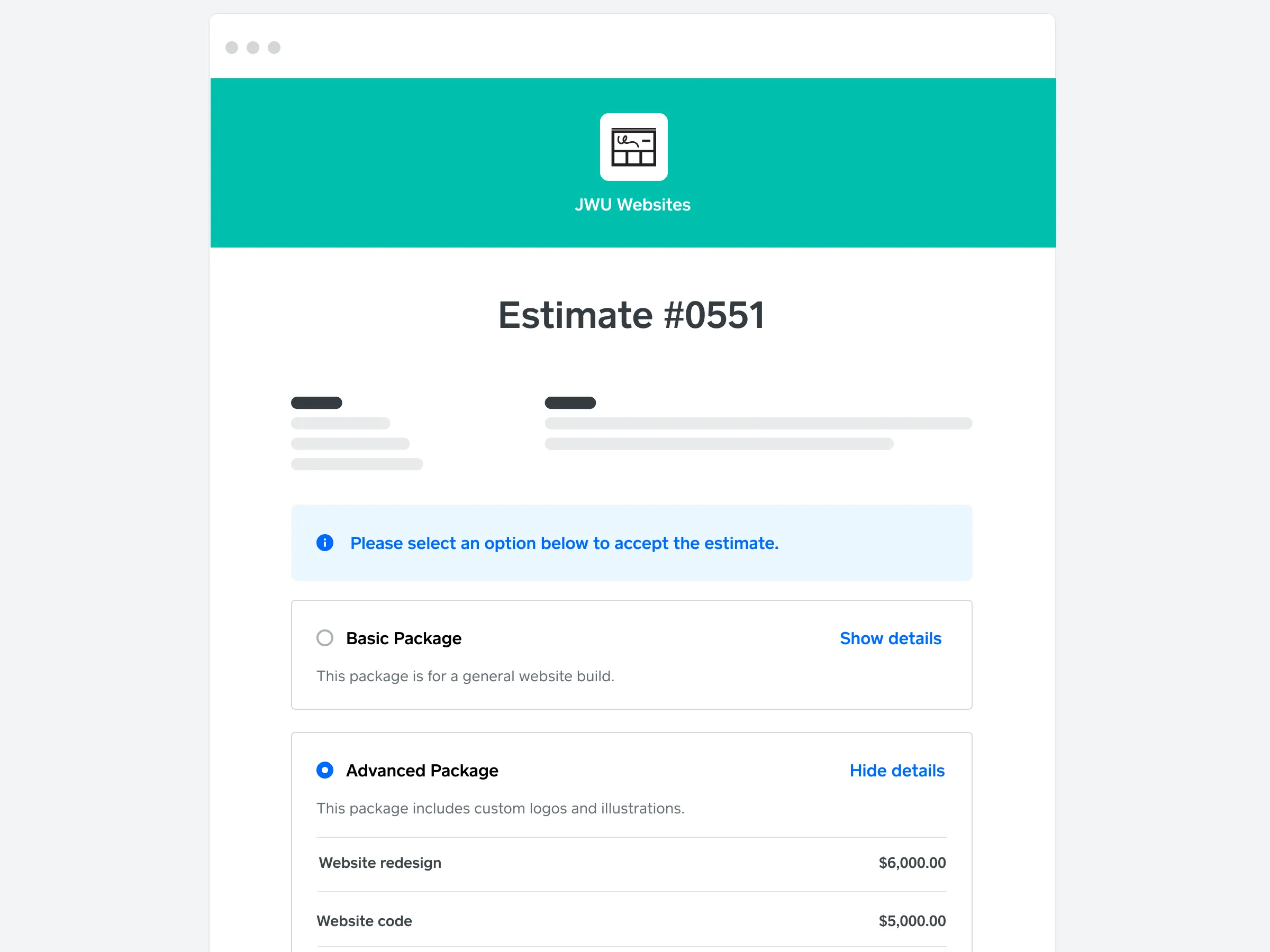 Set expectations with clients through clear communication
Along with providing updates, setting and managing client expectations from the start can give your client peace of mind throughout the process. The more details they have from you at the beginning, the less likely they will feel lost and need to reach out every step of the way.
Be transparent in the needs from both sides. That includes the needs of your business as well. If there are steps along the way that you need the client to be more involved in, let them know from the beginning. Communicate what expectations you have for them to stay on target for your estimated completion time.
Additionally, you'll want to clearly communicate information that will be important in the contractual elements of your services. With Square, you can create and customize digital contracts with e-signature capabilities directly from your Dashboard. In a business world that is increasingly remote and on the go, e-signature capabilities can help accelerate the start (and completion) dates of your service.
While drafting your contracts, you can select from pre-loaded contract templates or create a template of your own. Add custom clauses, include your branding, and send contracts to multiple recipients at a time.
What not to do as a client manager
While a strong client manager will have mastered the skills above, there are still mistakes even seasoned professionals with years of client management experience can make.
Keeping your client happy is a top priority, but remember that you still have to remain realistic for the sake of your business and team.
Don't overpromise and underdeliver
While you do want to continue to update your clients on progress, be sure never to overpromise or overextend your team. Being straightforward is the best policy. Be sure that your client has the correct expectations of the service offer, and be sure to underpromise and overdeliver.
Finishing a project or completing a service earlier than you quoted to the client, with high quality, can lead to a good review and a returning customer.
Don't be salesy
New clients are still building trust with your business, so don't come off too strong with upselling or pushing them to sign the contract.
Remember, clear communication and patience are key, so be sure to sell by explaining how you can solve their problem and what options they have. Once that trust is built, upselling and signing the contract will become second nature when they want to hire you again.
Don't ignore client requests
As a business owner, it's almost guaranteed that you'll have a tough client or two. That doesn't mean you should ignore their requests, however. Responding to all clients in a professional, respectful way is absolutely necessary to building a good reputation, but do make sure to manage what is contractually agreed upon.
You never want to overextend your team or yourself when a client is asking you to go above and beyond what was initially agreed upon in the contract.
Save time with client billing
Billing clients can be one of the most time-consuming tasks of business operations, and a disorganized and unclear billing process can lead to a poor client experience. The Square features below can help make billing and invoicing painless for you and your client.
Save time and get your client billing in order with custom invoice templates. For repeatable processes or popular services you offer, save and reuse invoice templates so you don't need to start from scratch each time. Save additional steps in the billing process by preloading your business's popular service packages into your invoicing tool.

Automate your billing process so that the invoice is sent immediately once the client accepts the job. For complicated or long-term jobs, you can set up customizable milestone-based payment schedules with Square based on specific milestones of a job or project.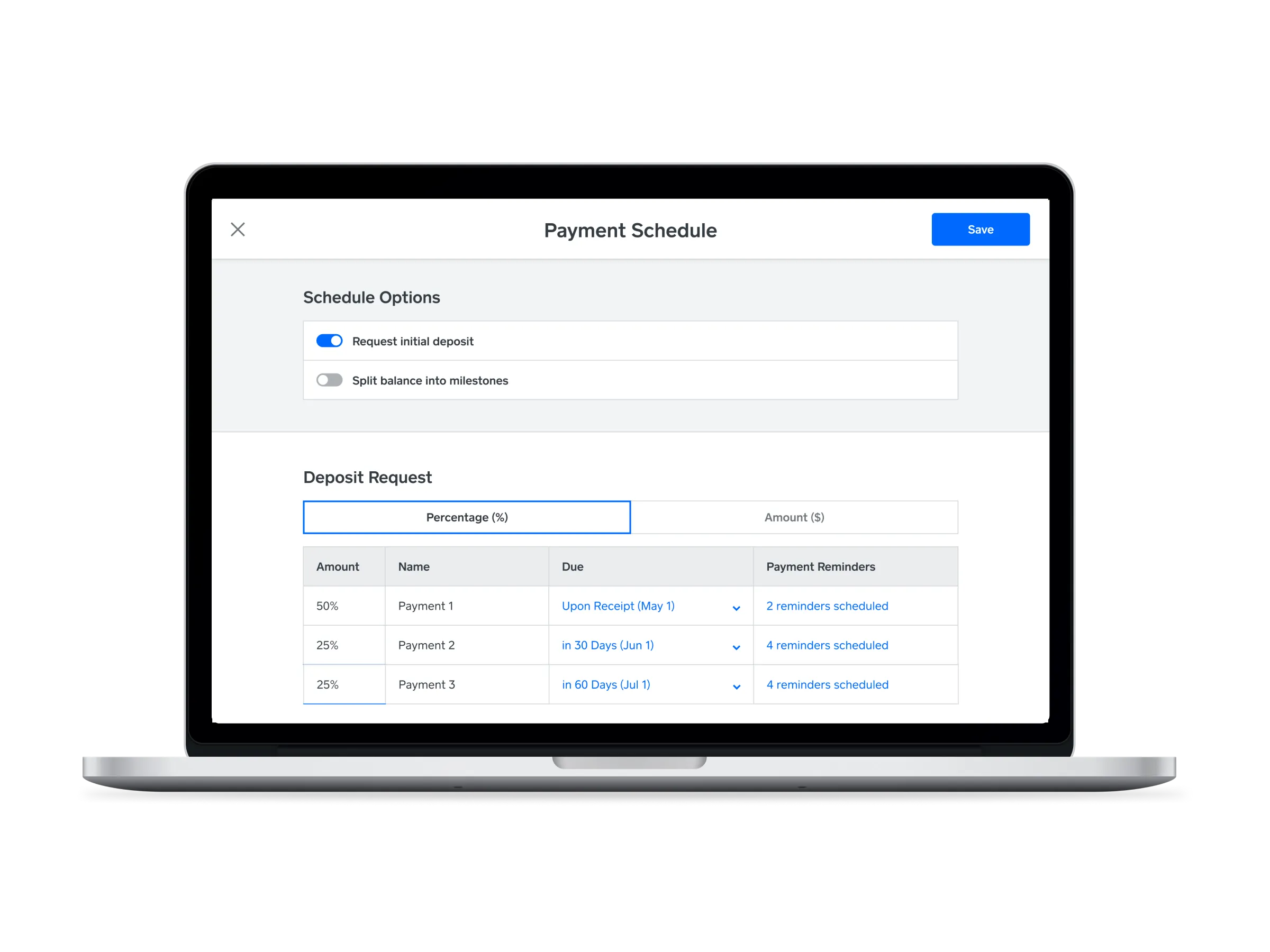 Make outstanding and past-due invoices a thing of the past. Automate reminders and set clear due dates. And if your client is old school, you can even print your invoices to mail a hard copy to your client.

Have more flexibility when it comes to getting paid by sending digital invoices to your customers through text message or email, or manually sending a link using any messaging app. With Square Invoices you can enable your customers to pay any way they want, whether it's cash, check, credit/debit card, Square gift card, Apple Pay, Google Pay, or even by ACH bank transfer.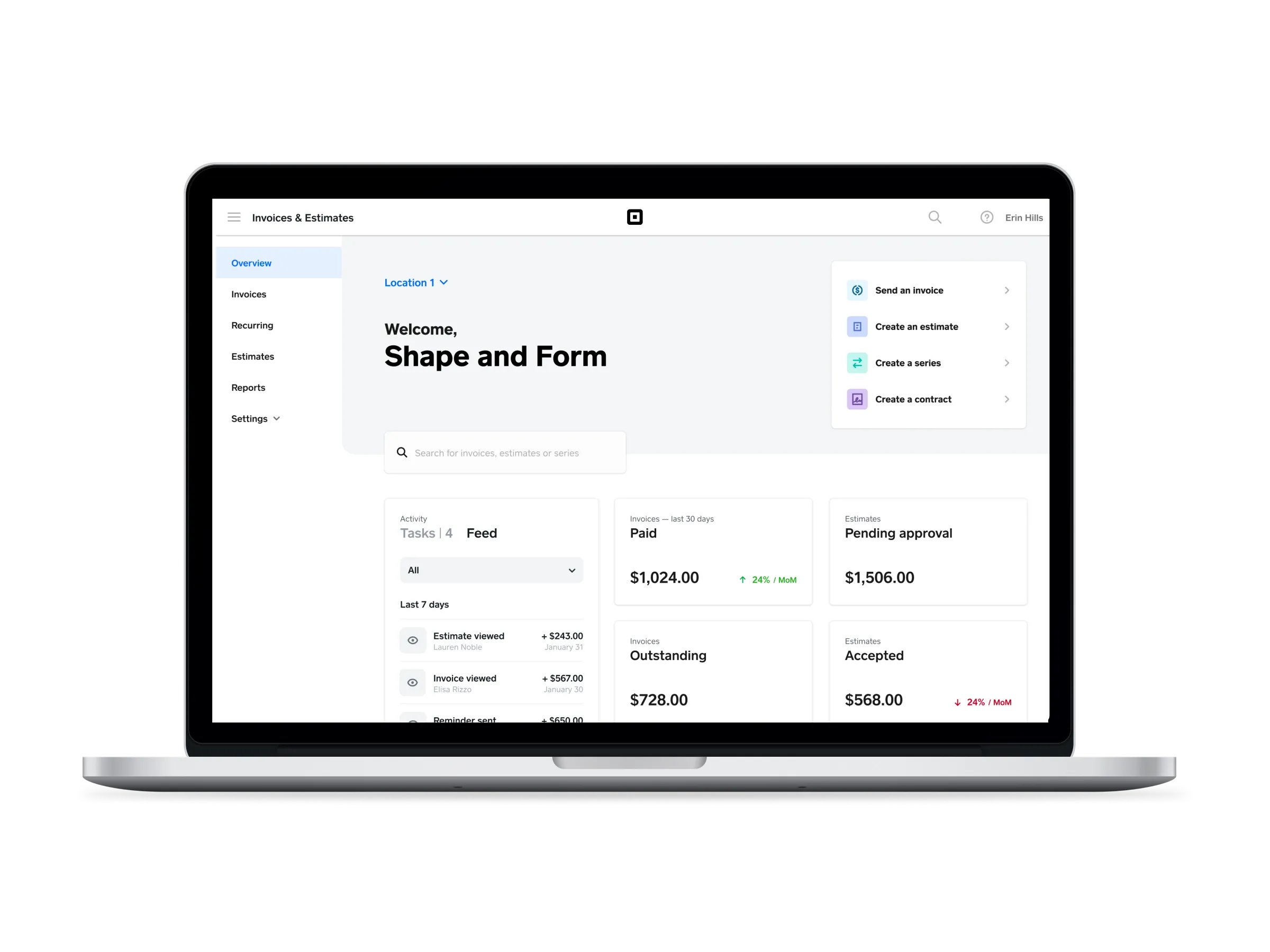 Having a strong client management strategy not only sets your client up for success, but creates a relationship that sets you up for success, too, when invoicing and billing time comes around.
Ensuring your clients are satisfied is one thing. Guaranteeing their reviews of your services are glowing is another. Strive to set the bar high with great client management practices, and you'll see your revenue increase, your marketing tactics succeed, and the overall experience for both you and your client improve.