Customer reviews make businesses better, which is why we have Square Feedback. People can comment about their experience from within their receipt and choose whether or not they'd like a response from you. It's free, and you can access it directly from your mobile device so you can get back to people quickly.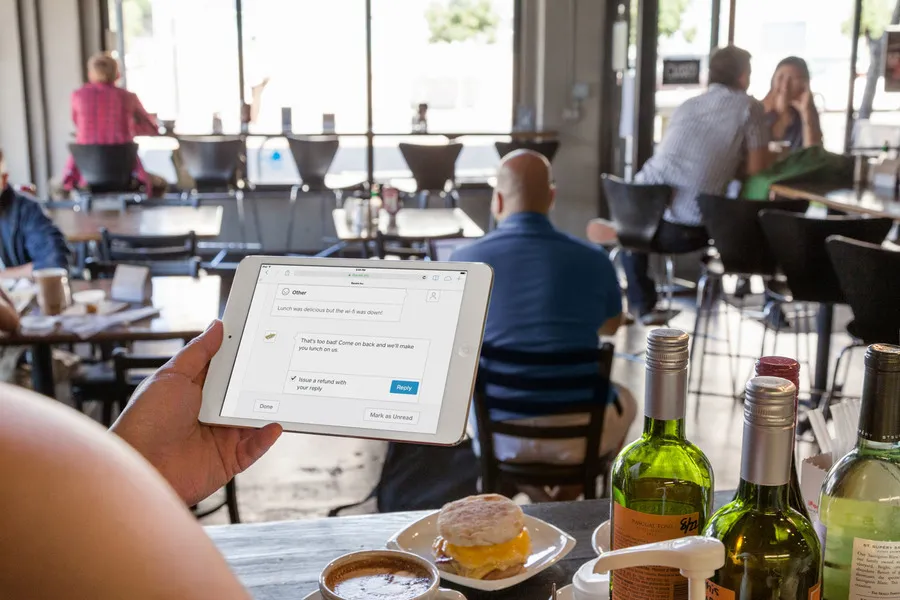 What's great about Square Feedback is that it allows you to have a dialogue with customers outside of the public eye (as opposed to other review platforms). Since it's a one-on-one conversation, we recommend talking more conversationally with people, just as if they're in your store. Square seller Foggy Notion does this well. "It's cool when you remember the transaction," says owner Alissa Anderson. "Then you can check back in a much more personalized way, and say something like 'I hope your mom likes her new necklace'."
Other Square sellers use Feedback to motivate their employees. "Every Thursday morning we have a weekly meeting," says Bob O'Hern of Next Day Blinds. "I read off the positive quotes from the week. It's good recognition for the installers. Everyone likes a pat on the back."
Great Square Feedback comments can also have a second life out in the open. Albert Lee of Gaslamp Cafe asks customers who say nice things if they'd mind reposting them on Yelp. He says that most of the time, they're more than happy to do so.
Square Feedback is one of the many ways Square helps streamline things so you can focus on what matters most—your customers. As Jim Angelus of Bacon Bacon puts it, "Any restaurant manager is usually in this because they love interacting with the guests — 'touching the tables,' as we call it. No one wants to do the boring stuff."